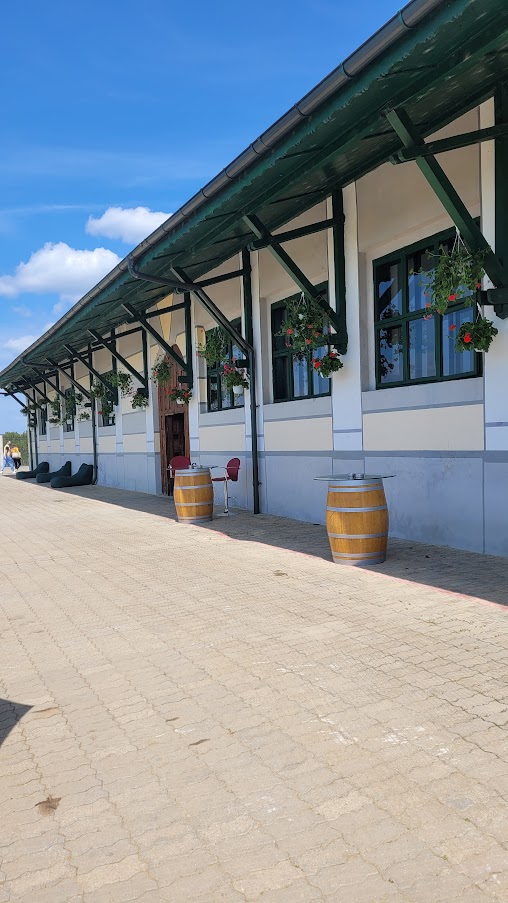 Vinarte is one of the few Post-communism
pioneer wineries established in 1998 from
Franco-Italian investments. From the start, the
winery's goal was to produce quality wines with
careful viticulture practices, a sharp selection of
vine plantings, and meticulous, modern
winemaking techniques.
1999 was the first vintage for Vinarte, in their
magnificent location & unique terroirs sourcing
fruit from three of the best locations: Samburesti,
Starmina, and Zoresti. In Sâmbureşti, Vinarte
owns a domain called Castel Bolonavu with a
total area of 60 hectares. The wine region where
the Castel Bolovanu vineyard is located is one of
the oldest and most beautiful in Romania, and
recent archaeological discoveries lead us to
believe that its history stretches back at least
2000 years.
Vinarte has developed a portfolio
in which the native grapes are
blended with international ones:
Cabernet Sauvignon, Merlot &
Cabernet Franc are the most
planted, but they also highlight the
unique character of Fetească
Neagră, as well as some
experimental grapes created in
the Drăgăşani research facilities
on the Other side of the Olt River,
the unique varietals called Novac
and Negru of Drăgăşani.
New investments from Switzerland, have also brought a
lot of Innovation and structure. Since 2019, the winery is
under the ownership of Tim Brockman, and the winery
took a turn towards a diversification of the portfolio with
the addition of 9 hectares of white varietals, as well as
Wine tourism development and a new market expansion.
Canada, France, Luxembourg, Belgium, Poland, China,
Korea, and Japan already embrace Vinarte products.
This is very innovative as Romanian wines are often
considered a curiosity or an exotic choice on
International markets, but Vinarte is providing proper
communication & education on their products &
Romanian winemaking history.
Soare Cabernet Sauvignon brought the company the recognition as a specialist in red wines
that they still enjoy today. With a 24 month of Barrel aging, about 25% new oak, these wines
are the ultimate expression or Romanian potential. The winery still keeps wines in vinoteca
wines since the very first vintage in 1999. An intense wine, that shows incredible suppleness
& complexity even after 20 years.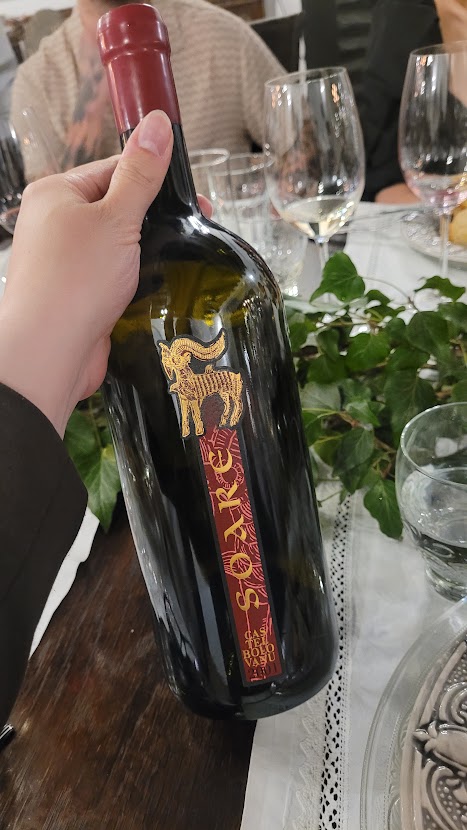 Nedeea Cupaj Roșu
NEDEEA label is promoting blends of local grape varietal.
For this red wine, it's a unique blend of Feteasca Neagră,
Negru de Dragăşani and Novac. Strong in taste with
intense red fruit aromas and a lovely rusticity. It's a wine that
is easily identifiable as Romanian in style.
Soare Blanc de Noir
One of the new white wines added to the Vinarte portfolio,
this Cabernet Sauvignon-based white Blanc de noirs
shows lovely red fruit aromas of red currant and cherries,
with a texture that reminds white tannins and a strong
freshness. Very original wine.
Prince Mircea
Fetească Neagră – Rezervă
Concentration and rusticity would best describe this wine.
Rich and bold, with deep black fruit aromas and a wild
game nature, it has great complexity. Dark chocolate,
aniseed, black currant & blueberries blend in a rounded
and intense taste.
Q – Ediție Unică Riesling
Produced only once since the opening of the winery, this
sweet and decadent Late-Harvest Riesling is the result of
years of experiments. Sweet & peachy with vibrant acidity,
this is a sweet wine that can compete with world-class levels.
While Romania's production does include many sweeter,
aromatic style wines, not many are made as proper, complex
dessert wines like this one.