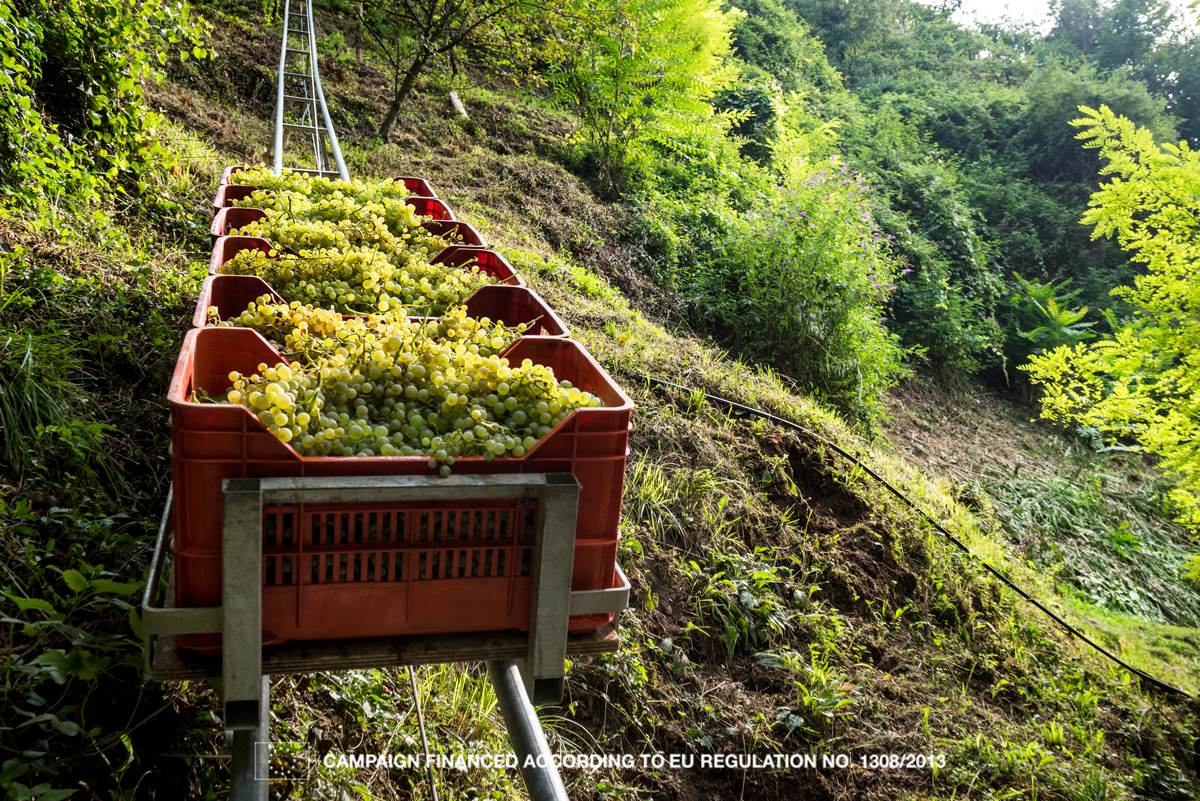 The sparkling wine market is on the rise and at the top of every sales chart, we always find Conegliano Valdobbiadene Prosecco.
The history of Prosecco began in the hills of Conegliano Valdobbiadene, a small area in North-East Italy, a territory difficult to harvest but charming, a breathtaking landscape punctuated by steep vineyards and natural vegetation, rich in history and art, nominated for UNESCO World Heritage Site: a Land where Prosecco is Superiore. This is what Conegliano Valdobbiadene Prosecco is all about: the land. Here, for over three centuries, people have grown the Glera grapes that produce that sparkly goodness, its authenticity, uniqueness, and its exceptional characteristics together with the improvements made by hundreds of years of vine-growing experience, are all reasons behind the worldwide success. It's a region like no other that's been recognized for centuries, starting with the founding of Italy's first School of Winemaking in 1876 in Conegliano and following with the well deserved UNESCO nomination, in 2019. Prosecco Hills of Conegliano Valdobbiadene was awarded UNESCO recognition as a World Heritage Site due to its unique and ancient cultivation and landscape. The hills are a cultural landscape of unique worth, and an expression of traditional and hand-picked harvest. This UNESCO World Heritage designation is a precious milestone for the people of Veneto, who have been producing handcrafted wine in this location for more than 200 years, and an invitation for people all over the world to experience this historical Italian wine region.
The thing is Prosecco is often used to describe Italian sparkling wine in general. We shouldn't forget that the Prosecco world is intricate and complex. Not all Prosecco are born the same. What you want is a quality-focused Prosecco, one that can truly embody the region's potential and express the style with elegance. The first thing to look for is the DOCG mention. Basically, in Italy, a DOCG ( Denominazione di Origine Controllata e Garantita) is the highest form of recognition an appellation can get. The area of Conegliano Valdobbiadene Prosecco Superiore lies in the countryside situated 50 km from Venice and 100 km from the Dolomites. Here vine-growing has extremely ancient origins. This winemaking region is considered one-of-a-kind because vines are planted on a series of hills with narrow ridges and steep slopes with a hogback appearance. This makes mechanized harvest impossible. All the grapes must be picked by hand and treasured deeply. Conegliano Valdobbiadene Prosecco Superiore D.O.C.G. is parted between thousands of small producers, often families that've been growing grapes for generations on their own land. This century-old tradition won't be lost any time soon. That's for sure!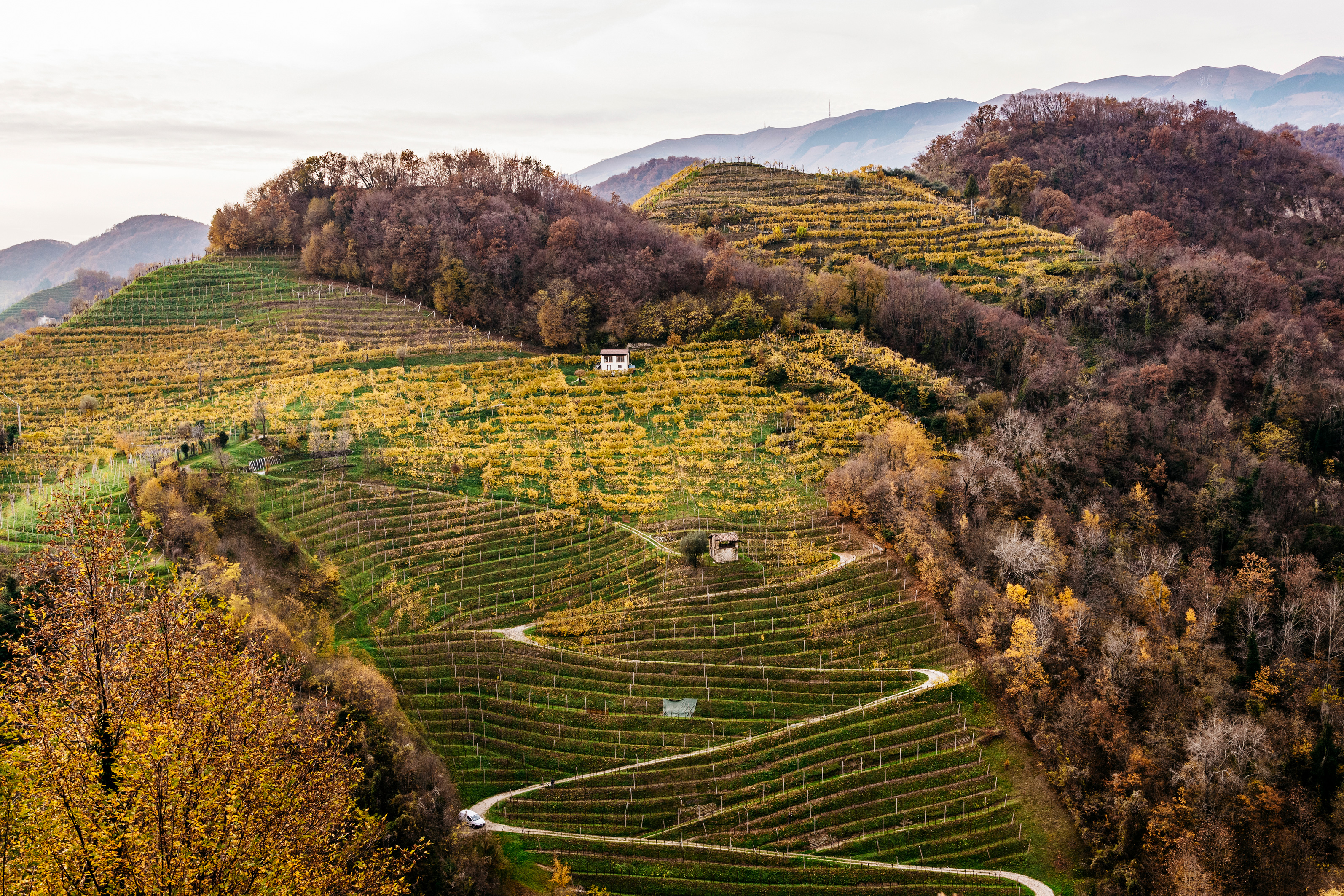 Conegliano Valdobbiadene Prosecco Superiore DOCG represents the highest-quality expression of Prosecco; the premium production, but it goes further than that. Some wines will come from specific sites that are recognized and prized as the finest interpretations. There are the site-specific selections known as "Rive". This term appeared on the labels in 2009, to indicate the most inaccessible, remote, angular vineyards that are so hard to farm, but also that shows unique character, quality and represents the diversity of the terroir.
Also, at the summit of the quality pyramid, there is Superiore di Cartizze DOCG, the "Grand Cru" of Conegliano Valdobbiadene. A small plot of land of 107 hectares in the commune of Valdobbiadene divided by hundreds of growers. They produce only a million bottles per year. It is known as the best expression possible.
WHAT'S NEW!
To pay homage to the origins of Prosecco Superiore, in 2019 a new style was introduced: Sui Lieviti. It means "On the Lees/Yeasts" referring to sparkling wines that have been refermented in bottle. This style pays tribute to a traditional type of product for the zone and to the long history of making sparkling wines in the area. It's a new brut nature, Bone-Dry style of wines, that are bottle-fermented.