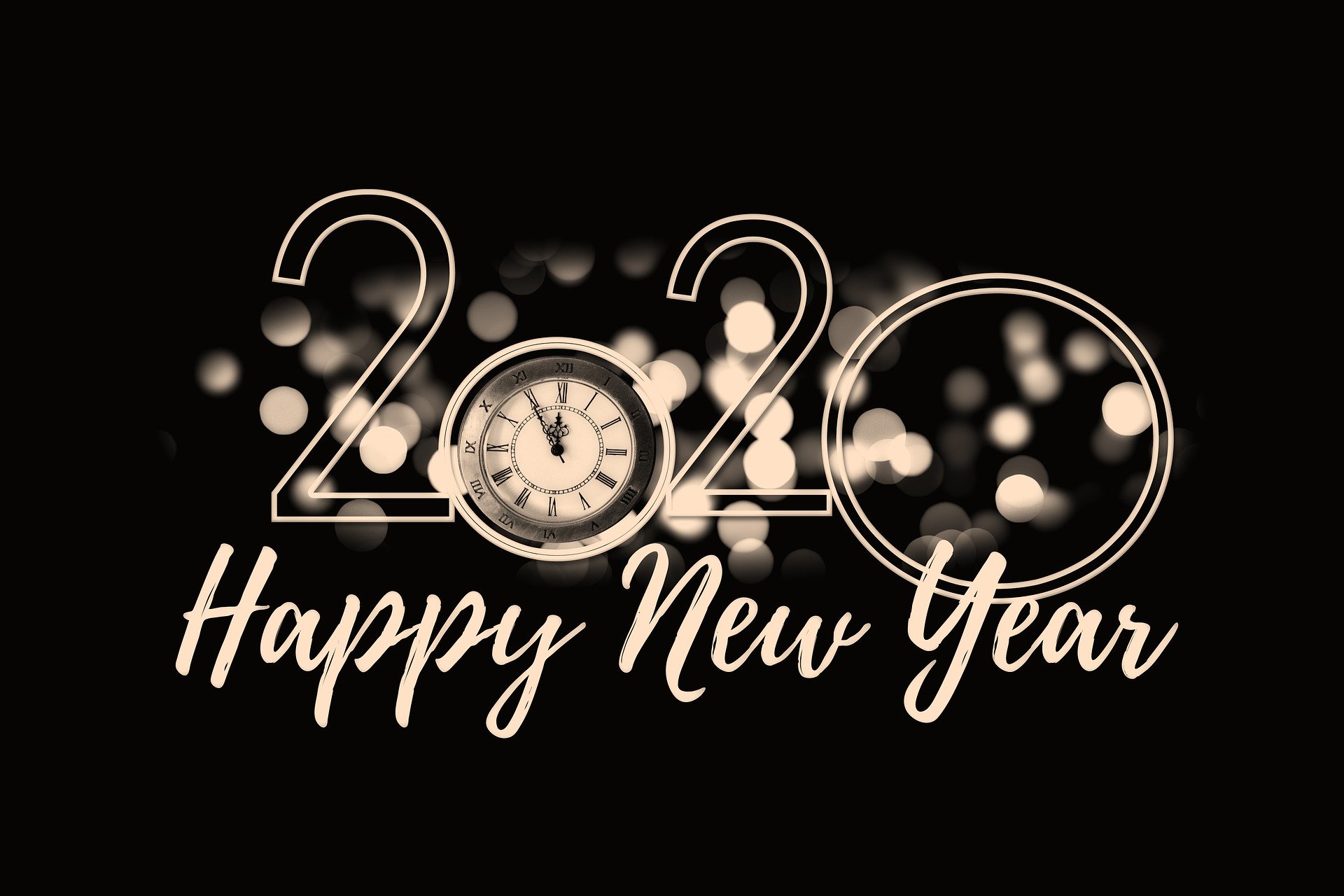 Starting the tear on the right foot also means starting with the right wine. 2020 will be a fabulous year, you need to greet it as so. Here's a few wines & spirits to let your festive version of yourself share and enjoy with your friends and family. And remember, life's too short to drink bad wine, this could be one of the best new year resolution ever! And I can even help you with it!!
Bubbles
#1 Devaux Coeur des Bar Blanc De Noirs Brut      SAQ : 55.25$
The small region of the Aube, a little isolated from the rest of Champagne, also called Côte des bars hides some impressive jewels. In this region, the pinot noir is largely majority (a little more than 80%). It is therefore quite natural that Maison Devaux offers us, with this Coeur des Bar champagne, a blanc de noir 100% pinot noir! This vinous champagne with an aging of 3 years has intense aromas of ripe citrus, notes of toast, all sprinkled with white flowers. On the palate, the finesse and delicacy of the bubbles is matched only by the aromatic power of the wine.
#2 Champagne Billecart-Salmon Brut Rosé           SAQ : 119.25 $
Today, François and Antoine Roland-Billecart represent the 6th generation of the domain. It has a sense of hidden gem or discreet little treasure. The perfectly maintained garden, the family home and all the different production buildings represent a good part of the small village of Mareuil-Sur-Aÿ. Brut Rosé is probably the most famous wine in the area, it is a gourmet rosé. The pale, salmon and distinctive color is a well-kept secret. Any question concerning it directly or indirectly would be treated with a strict look. Lively, dry, full of fruit and tight acidity, this is a delicious champagne. It is textured and zesty, with a fragrant layer and some notes of toast and nuts.
#3 Parés Baltà Blanca Cusiné  2011                            SAQ: 36.00 $
This blend of traditional Xarel-lo, and two historic grape varieties for the production of sparkling wines: Chardonnay and Pinot Noir knows how to demonstrate the excellence and potential of Spanish Cavas and sparkling wines. The ripe aromas of dried fruit, ginger and yeast blend with the vinous and Rancio character. The lemon palate is lively, with a taste of candied grapefruit and tangerine. Notes of lightly buttered toast and white pepper appear on the finish to give complexity to throw yourself on the ground.
#4 Bera Vittorio e figli Moscato d'Asti, Bera Canelli 2017Â  Â SAQÂ :24.50 $
In 1964, Vittorio Bera e Figli was the first family vineyard to bottle and market its own Moscato d'Asti in Canelli, the most famous Moscato growing area in Piedmont. The history of the estate is venerable and dates back to 1785. There is a richness of flavor and striking texture through the sweetness, layers of complexity, deeply perfumed notes of tangerine skin, white flower and peach, which allow it to age well even. This is a good surprise from a category which, at its best, even among reputable winegrowers, is generally only a light and pleasant sigh of a sweet and simple wine.
#5 Ottopiu V8 + Sior Carlo Brut Millesimato 2018Â  Â  Â  Â  Â  Â  Â  Â  Â  Â  Â  Â  Â  Â  Â  Â  Â SAQ: 17.55$
This Prosecco is very interesting with a solid salty side. Its delicate floral notes, almonds and green apples are simple, but very fresh. The bubbles are quite fine, slightly frothy, especially for a Prosecco, which gives it an elegant and full touch. This is a very good example of the potential of Prosecco.
#6 Fiol Prosecco                                          SAQ: 15.90$
The word "fiol" comes from the dialect spoken in Venice in the 1400s. It means "ragazzo", or "dude", but used with friends, it identifies the brightest of them. FIOL is a sparkling wine with a delicate straw yellow color, with clear aromas of pear and melon with lemon and acacia flowers. It has light alcohol content and a lively acidity which is not overpowering, but which gives it perfect freshness. Simple, frank, honest.
White
#7 Paul Jaboulet Aîné Saint-Péray Les Sauvagères 2017       SAQ : 27.75$
A confidential appellation but which deserves to be known by all. Here, the "Les Sauvagère" cuvée is a marsanne hymn, a grape variety known of course but also quite rare. This white, rich in color as in taste, will not leave indifferent, lovers of great white wines from the Rhône. The fruity structure is perfectly preserved and the minerality is omnipresent.
RED
#8 Domaine de Longue Toque Gigondas 2016Â  Â  Â  Â  Â  Â  Â  Â  Â  Â  Â  Â  Â  Â  Â  Â  Â  Â  Â  Â  Â  SAQÂ : 43.00$
The Gigondas wines of Domaine de Longue Toque spread out on 18ha, the Ouvèze river to the Dentelles de Montmirail. Before the acquisition in 1991 this vineyard belonged to the Chapalain family. The 201 vintage has a very deep and concentrated smell almost sweet and candied because of the intense ripeness. It's reminiscent of chocolate coated cherries and cranberries. It's structured, yet very approachable and lengthy.
#9 Château Pesquié Ventoux Terrasses 2017                                              SAQ: 17.55$
This is considered the blend of all the soil portfolio of the now Biodynamic estate. A little bit of all the geologic diversity and the variety diversity. Even if Grenache is dominant, it feels like syrah is dominant in tasting bringing interesting notes of graphite, new leather and violets as well as structure and pepper tones.
#10 Milhistorias Garnacha Manchuela 2018Â  Â  Â  Â  Â  Â  Â SAQÂ : 15.95$
Perched at an altitude of more than 1100 meters, the 120 hectares of Alto Landon are among the highest in Spain. This excellent organic wine has an intense and bright cherry colour. The nose is clean and intense, lots of black fruits, candy and floral notes.  A medley of plum, strawberry, black cherry and black currant with undertones of white pepper, earthy notes, and a very pleasant balsamic end.This is elegant, crisp with mineral undertones and notes of rosemary and cedar that emerge as the wine evolves – not to mention the soft but vibrant tannins.
#11 Fattoria dei barbi, brunello di Montalcino 2013Â  Â  Â  Â  Â  Â  Â  Â  Â  Â  Â  Â  Â  Â  Â  Â  Â  SAQ: 48.85 $
As the first Brunello imported in the USA, and with a growing part of the production destined to export, 55% going towards 60%, Fattoria dei Barbi  is a historic estate that continues to be a pioneer in Tuscan wines. If the name doesn't sound a clue, the very recognizable blue label might. This Brunello is the benchmark of the estate, consistent, classic and made every year, independently of the vintage conditions. This wine is an explosion of flavors with a great variety in its aromatic profile: Underbrush, dark spices, herbs, wild berries aromas lead the nose. The solid palate offers Maraschino cherry, prune and ground clove alongside firm tannins.
#12 Petra Zingari Toscana 2015Â  Â  Â  Â  Â  Â  Â  Â  Â  Â  Â  Â  Â SAQ: 19.45$
Petra is the Tuscan project of Vittorio moretti's daughter, Francesca Moretti. It was started from scratch on top of Maremma where it used to be a swamp. That was already 20 years ago. It all started with a single 4 hectares plot where varietals were mix in an experimental stages. They managed to find the most suited varietals and this plot is now used to produce the Zingari Label. The little experiment has grown as the estate is now 300 hectares wide. To explore the region may appear as trendy at that time, but it wasn't an obvious choice to established this estate isolated from Bolgheri, in the lesser known region of Val di Cornia and the newly allowed Suvereto DOCG.
Quite the unique & rustic wine. The structure is bold and nonchalant at the same time and there's just the whole spice rack, fresh and dry, in there. The personalized and complex approach is very interesting overall. It may not be the most elegant & refined wine but it has an interesting originality.
#13 Peter Lehmann The Barossan Shiraz Barossa 2017Â  Â  Â  Â  Â  Â  SAQ : 19.95$
Peter Lehmann is a man closely linked with the Barossa history, but the estate history is mostly one of collectivity and mutual help. In 1977, as winemaker at the Saltram winery in Barossa, he had to deal with a serious surplus of grapes. That troublesome vintage was growing into a major problem for the region/growers and this went on into vintage 1978 too. Peter took on the side project to use those grapes left behind and built his own brand called Masterson wines. This was a huge gamble as all the agreement were based on a 'Pay now, I promess to deliver in two years' basis. As time passed by, the focus really switched to quality wines that represent the Barossan identity and terroir.
The newest release of Peter Lehmann does showcase the winemaker's team vision. They wanted to work and have a special care for the tannins and structure of the wine. The goal was to make it smooth and soft which was a success. The wine is as flavoursome as it can get with an integrated structure filled with tannins, yes, but with a silky soft texture.
Others
#14 Sainte Marie Rhum épicé                              SAQ : 37.00$
The raw material for this well-known Quebec-made rhum is a green molasses from Guatemala. This bright and pinkish spitrit comes from a maceration of a few ingredients. First there are the fruits (cantaloupes and cranberries from Quebec) and then there are the spices (star anise, Sichuan pepper and Jamaican pepper). It's very different from anything we're used to when it comes to spiced rum. There's a simplicity and a festive side to this unique taste!
#15 J.H. Andresen 10 ans                                          SAQ : 27.45 $
Founded in 1845, JH Andresen is one of the few 100% family-owned port houses in Portugal. All of Andresen's ports are now located in Quinta das Aranhas, near the river, in the heart of the Douro region. Certainly, a little age can give a rich and complex aromatic profile to white ports. Soft, ripe and silky, the wine has a rounded character which is balanced by a frank and delicious acidity. Quince, honey and wild flowers come to mind. It is rich, full of fruit, with a wooden touch and a nice caramel note. It shows the typical characteristics of a 10 year old Tawny, but with the delicacy of white Ports.