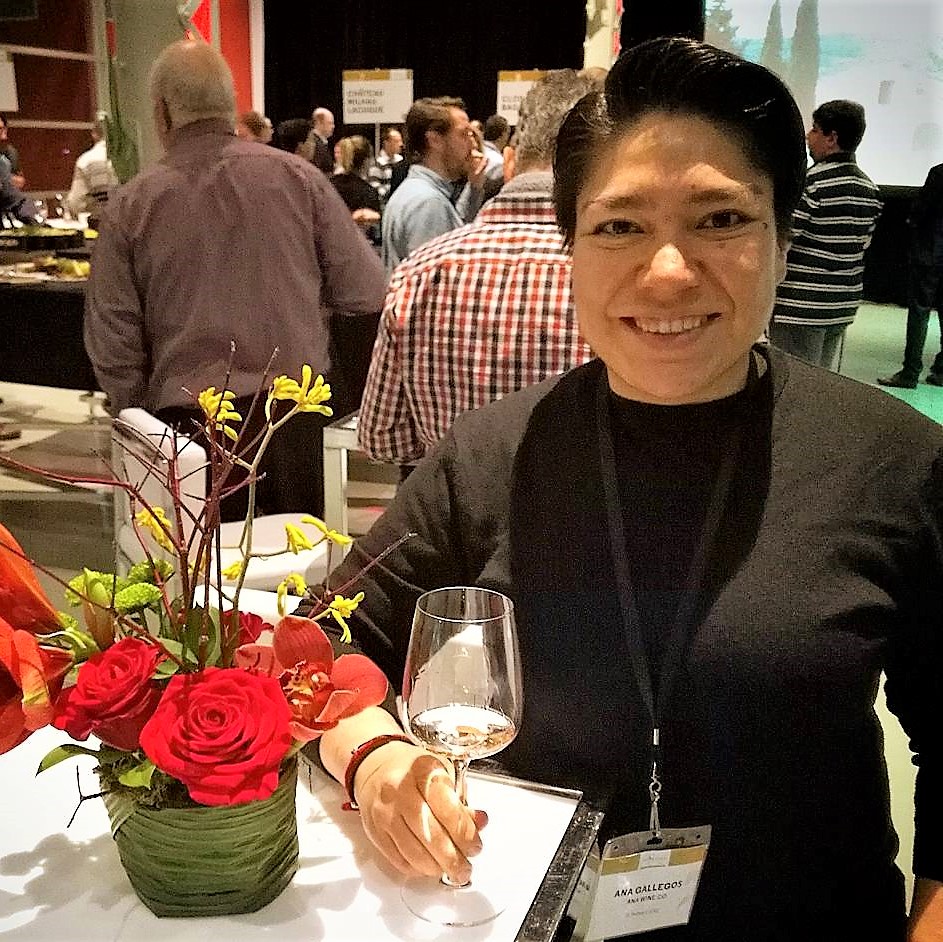 During her BA C in Tourism, courses in gastronomy and viticulture gave birth to a great passion for wine. So, Ana added two degrees in Sommelerie from the Universidad del Tepeyac in México and started to work as assistant sommelier at Pied de Cochon Polanco, Mexico. Since coming to Canada in 2004, She has pursued her studies and accumulated various courses: Sommellerie ASP, Management at HEC, WSET level 3 and currently started the WSET diploma process. She now shares her experience and discoveries on her personal blog, Ana Wine co. She's one of the most sensible person and palate that I know.
https://anawineco.wordpress.com/
When did you realize that wine was a passion?
When I was studying tourism, I had a viticulture course and I discovered the beauty of wine.
What is your favorite wine event?
Montréal passion vin
What are your plans for the coming year?
To continue with my studies of WSET Diploma
What is the most remarkable bottle you have had the chance to taste?
Guigal, La Turque Côte-Rotie 2009
Which wine tourism destination is the most interesting in your opinion?
Portugal 🇵🇹 with so different kind of grapes and landscapes.
Au cours de son baccalauréat en tourisme, les cours de gastronomie et de viticulture ont donné naissance à  une grande passion pour le vin. Ana a donc ajouté à  son expertise deux diplômes de Sommelerie de l'Universidad del Tepeyac au Mexique et a commencé à  travailler comme assistante sommelier à  Pied de Cochon Polanco, au Mexique. Depuis son arrivée au Canada en 2004, elle a poursuivi ses études et accumulé différents cours: Sommellerie ASP, Management à  HEC, WSET niveau 3 et a actuellement commencé le processus d'obtention du diplôme WSET. Elle partage maintenant son expérience et ses découvertes sur son blog personnel, Ana Wine co. C'est l'une des personnes les plus sensibles et un des meilleurs palais que je connaisse.
https://anawineco.wordpress.com/
Quand avez-vous compris que le vin était une passion?
Lorsque j'étudiais le tourisme, j'ai suivi un cours de viticulture et j'ai découvert la beauté du vin.
Quel est votre événement vin préféré?
Montréal passion vin
Quels sont vos projets pour l'année à  venir?
Pour continuer mes études du diplôme WSET
Quelle est la bouteille la plus remarquable que vous ayez eu la chance de goûter?
Guigal, La Turque Côte-Rotie 2009
Quelle destination oenotouristique est la plus intéressante à vos yeux?
Portugal avec des cépages et des paysages si différents.