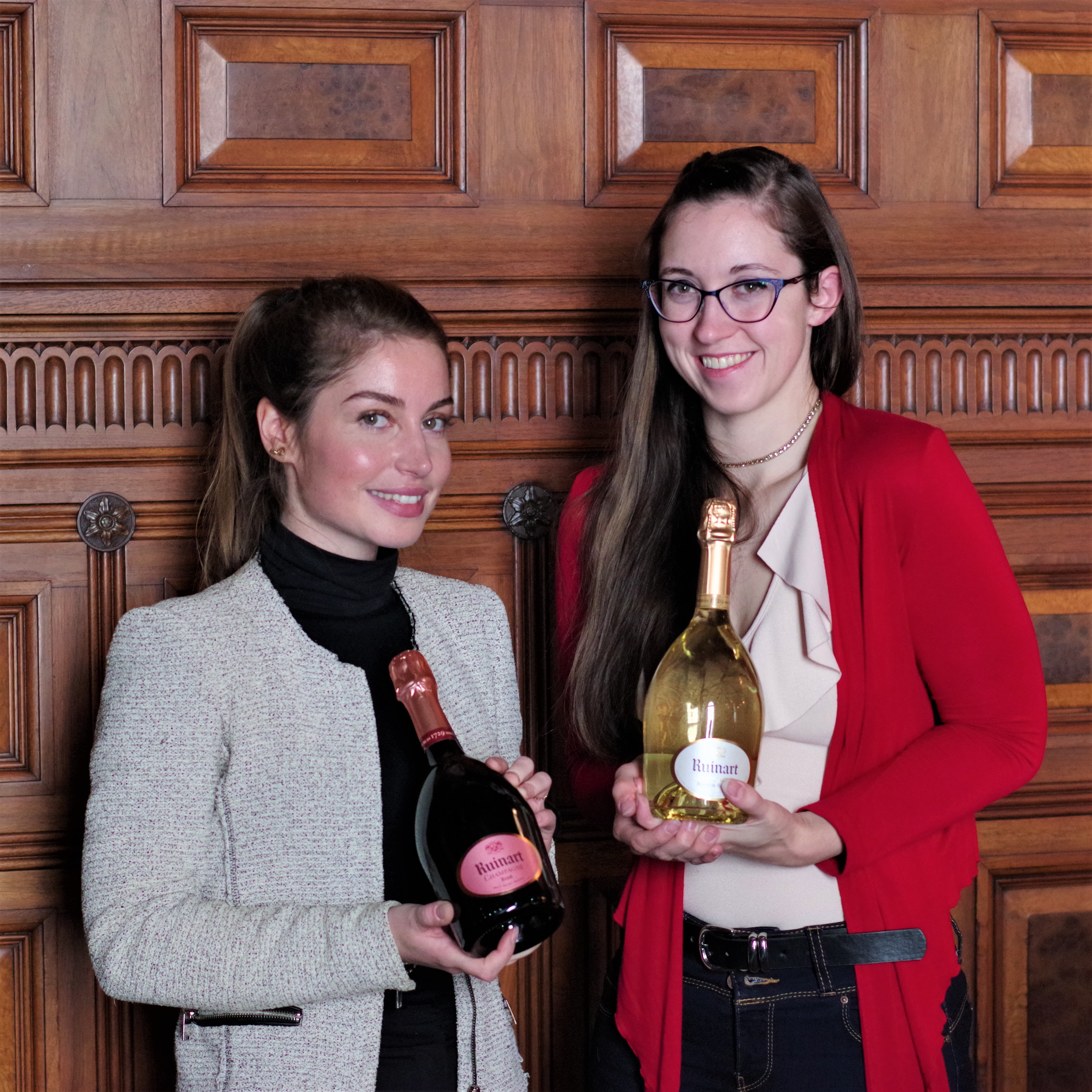 Meeting the overly talented Caroline Fiot, Winemaker at Champagne Ruinart was a blessing. Her agronomic engineer approach to wine is enlightening with a precision in her description that made me love Ruinart even more. If that's possible!
Champagne Ruinart, as the first established Champagne house in 1729, is quite unique. The House was founded by Nicolas Ruinart whose uncle, a Benedictine monk, Dom Thierry Ruinart had an intuition. He felt that the new "wine with bubbles", developed in his native Champagne was promised a bright future. This was one year after a Royal Decree in 1728 whereby Louis XV gave his consent for sparkling wines to be shipped. In the mid-18th century, Ruinart acquired chalk quarries just outside of Reims. It is now the very well-known Crayères classified as a historical monument by the UNESCO in 1931. Frédéric Panaïotis is the cellar master since 2007 and it is under the shade of the LVMH group that Ruinart has developed its very own style and personality famous for its Blanc de Blancs, with its distinctive and quite beautiful bottle shape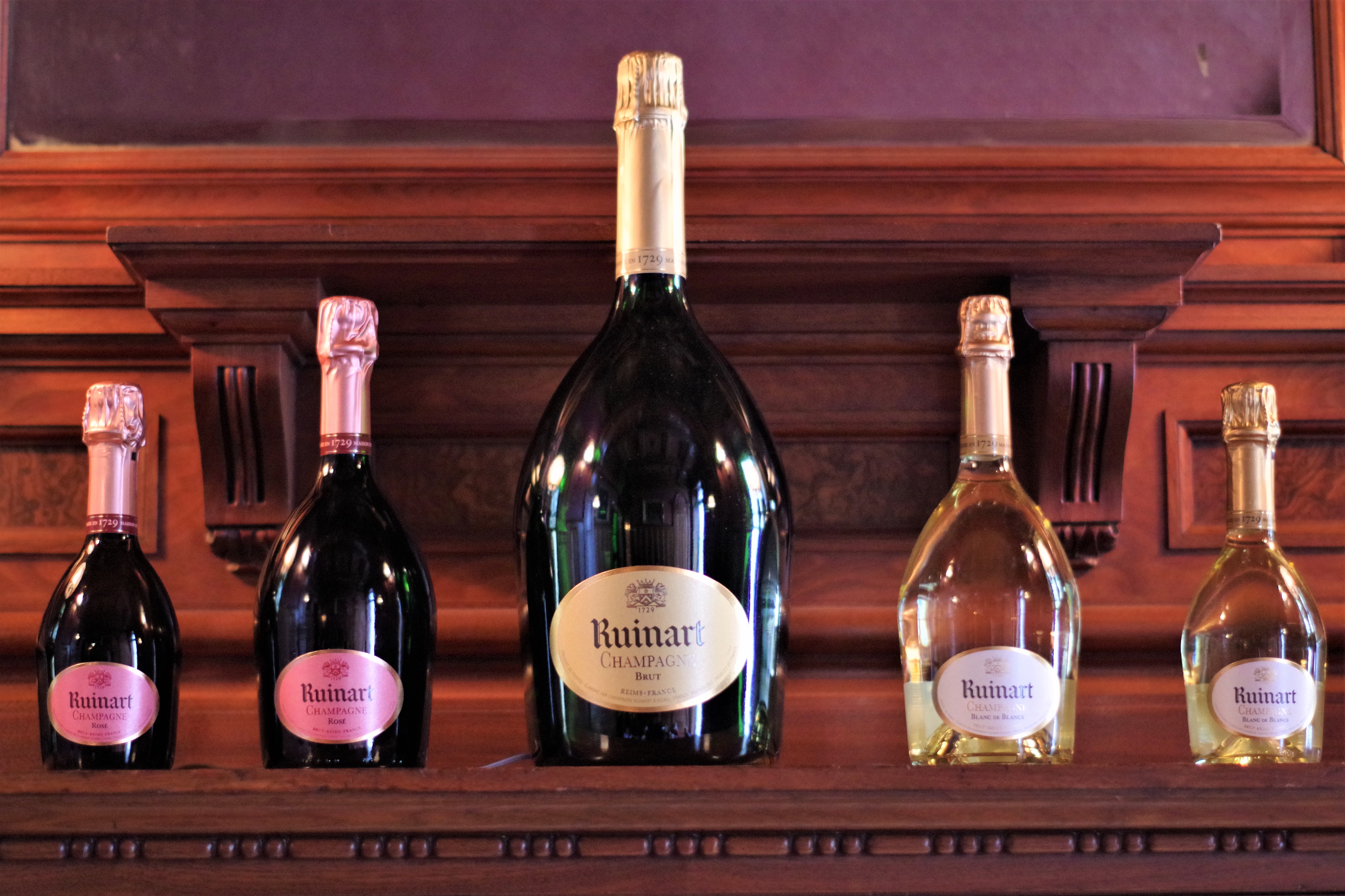 R de Ruinart Brut
This is their signature cuvee, with the most production. While it's not destined to every market, here in Quebec, it's the best seller of Ruinart. The style is very different than other cuvee with a way more approachable taste. Its style is more reductive and slightly oxidative and vinous. Some exotic aromas are also hinting between the texture of the Champagne. While most of the house uses Chardonnay as its emblem, R de Ruinart is based on a majority of Pinot Noir.
Blanc De Blancs
The blanc de Blancs has way more personality than the R de ruinart. 80% of the grapes comes from premier cru vineyards. Of course, as part of LVMH Ruinart has access to a very vast array of vineyards for their production but they have such a strong independent image that they also have right of inspection on new land purchases. The very characteristic of the Blanc de Blancs is its incredible balance between freshness, elegance and its creaminess that is soft and Fine. Even the aromas are unique based on jasmine and Ginger but also crackers and brioche.
Tip!! Magnum of Ruinart Blanc de Blancs will soon be available 😉
Rosé
Ruinart was the first house to make a rosé in 1764. Before, the color was added with elderberry syrup. Of course, the style was different at that time, but I think it's very interesting to understand the evolution. Ruinart has always had quite a deep rosé color, with 16 to 18% red wine added it's more than most other houses. Expect a taste filled with minty morello cherries and strawberries.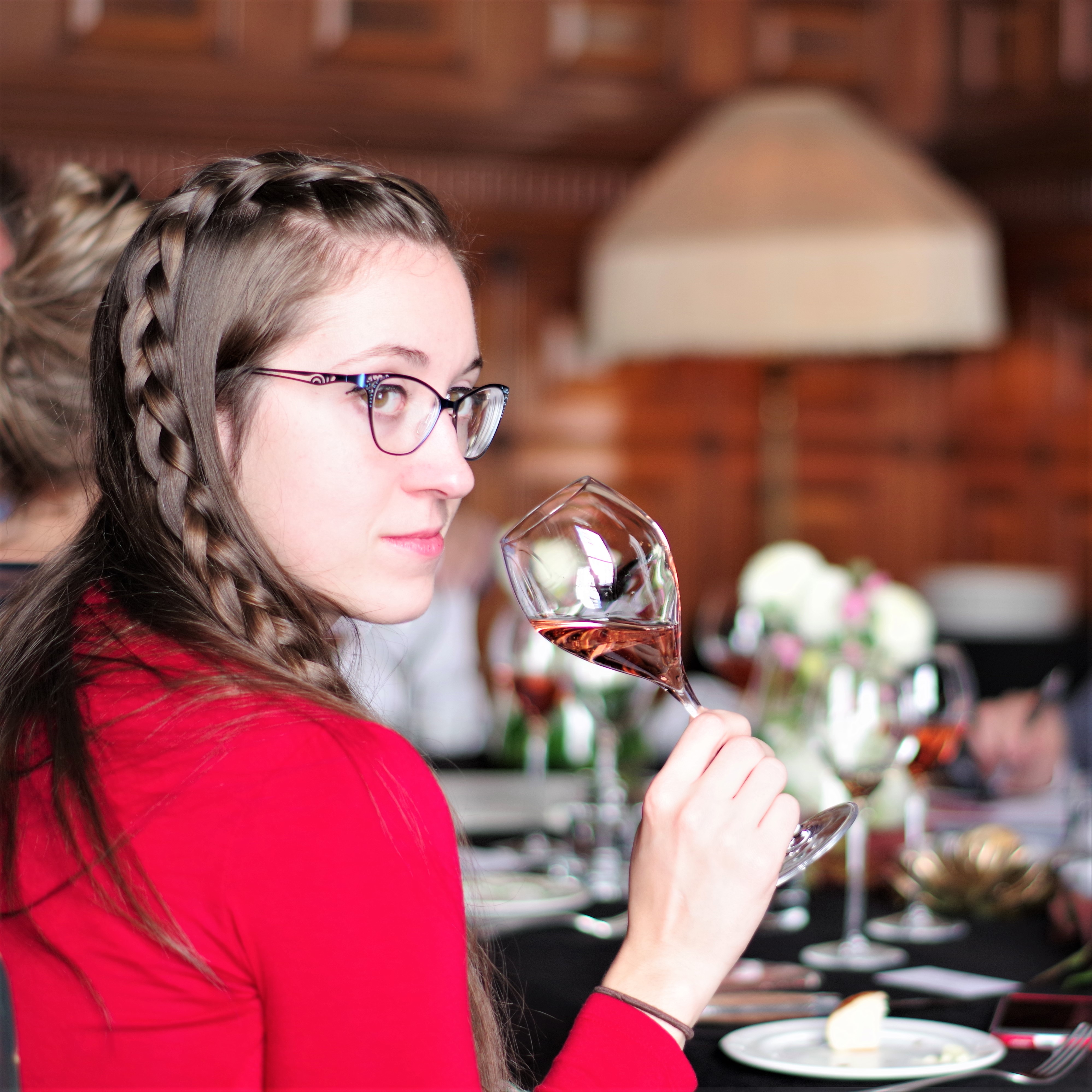 Ruinart
Rencontrer la talentueuse Caroline Fiot, Å"nologue chez Champagne Ruinart a été une grande opportunité. Son approche du vin en tant qu'ingénieur agronome est éclairante avec une précision dans sa description qui m'a fait aimer Ruinart encore plus. Si c'est possible!
Le Champagne Ruinart, première maison de Champagne établie en 1729, est assez unique. La maison a été fondée par Nicolas Ruinart dont l'oncle, un moine bénédictin, Dom Thierry Ruinart, avait une intuition. Il a estimé que le nouveau «vin à  bulles», élaboré dans sa Champagne natale, était promis à  un brillant avenir. C'était un an après un décret royal de 1728 en vertu duquel Louis XV donna son accord pour l'expédition de vins mousseux. Au milieu du XVIIIe siècle, Ruinart acquit des carrières de craie juste à  l'extérieur de Reims. C'est maintenant le très célèbre Crayères classé monument historique par l'UNESCO en 1931. Frédéric Panaïotis est maître de chai depuis 2007 et c'est sous l'ombre du groupe LVMH que Ruinart a développé son propre style et sa personnalité célèbre pour son Blanc de Blancs, avec sa forme de bouteille distinctive et assez belle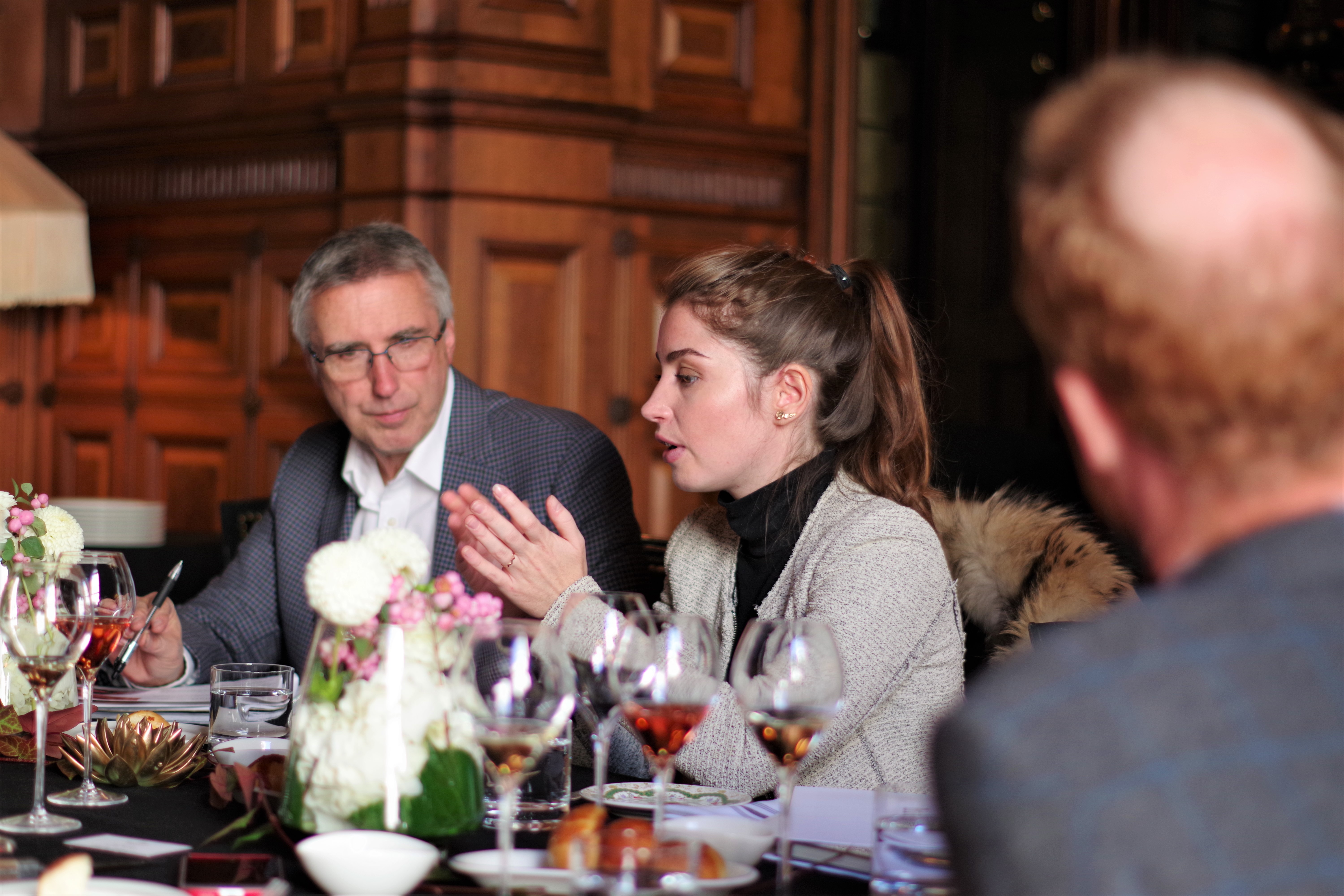 R de Ruinart Brut
C'est leur cuvée de signature, avec le plus de production. Même s'il n'est pas destiné à  tous les marchés, ici au Québec, c'est le best-seller de Ruinart. Le style est très différent des autres cuvées avec un goût beaucoup plus abordable. Son style est plus réducteur et légèrement oxydant et vineux. Quelques arômes exotiques font également allusion à  la texture de la Champagne. Tandis que la plupart de la maison utilise le chardonnay comme emblème, le R de Ruinart est composé majoritairement de pinot noir.
Blanc De Blancs
Le blanc de blancs a beaucoup plus de personnalité que le R de ruinart. 80% des raisins proviennent de vignobles de premier cru. Bien entendu, dans le cadre de LVMH, Ruinart a accès à  un très grand nombre de vignobles pour leur production, mais leur image indépendante est tellement forte qu'ils ont également le droit de parole sur les nouvelles acquisitions de vignobles. La particularité du Blanc de Blancs est son incroyable équilibre entre fraîcheur, élégance et son onctuosité douce et fine. Même les arômes sont uniques à  base de jasmin et de gingembre, mais aussi de craquelins et de brioche.
Attention!! Des Magnum de Ruinart Blanc de Blancs seront bientôt disponible;)
Rosé
Ruinart fut la première maison à faire un rosé en 1764. Auparavant, la couleur était ajoutée avec un sirop de sureau. Bien sûr, le style était différent à cette époque, mais je pense que c'est très intéressant de comprendre l'évolution. Ruinart a toujours eu une couleur rosée assez profonde, avec 16 à 18% de vin rouge ajouté, plus que la plupart des autres maisons. Attendez-vous à un goût plein de cerises et de fraises mentholées.