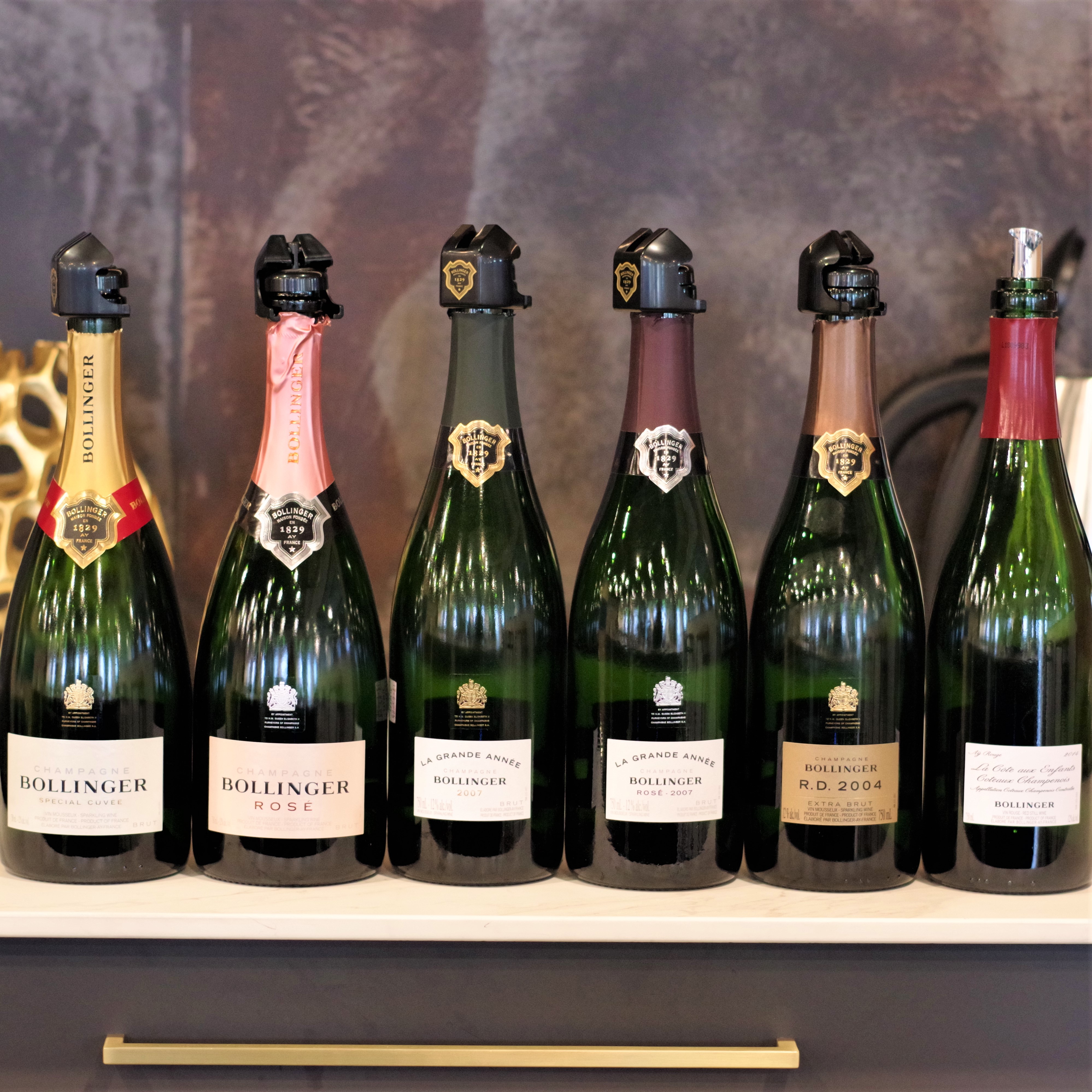 Bollinger is always a treat. Whatever setting or occasion might bring you towards such a great champagne house; it's always going to be a pleasure. For me, the last tasting was directly at the estate, so I was filled with curiosity, enthusiasm and nostalgy for another chance of a tasting.
Bollinger Special Cuvée
Special Cuvée showcases everything that distinguishes Bollinger. On tasting, I found a slight oxidation on the fruit aspect, but mostly texture and density. The Pinot Noir is quite apparent in the blend yet it's joined by some ripe citrus fruit and a lovely creamy autolytic. It's something as savory as fresh Madeleine. The creaminess is overflowing, so much that the acidity and sparkling aspect gets completely integrated in the texture.
Bollinger Rosé
A rosé ever so slightly tannic. Still heavily textured, not as much as the special cuvee, but enough to be recognizable as a Bollinger product. It tastes like bitter orange and smoked salmon with a chive cream.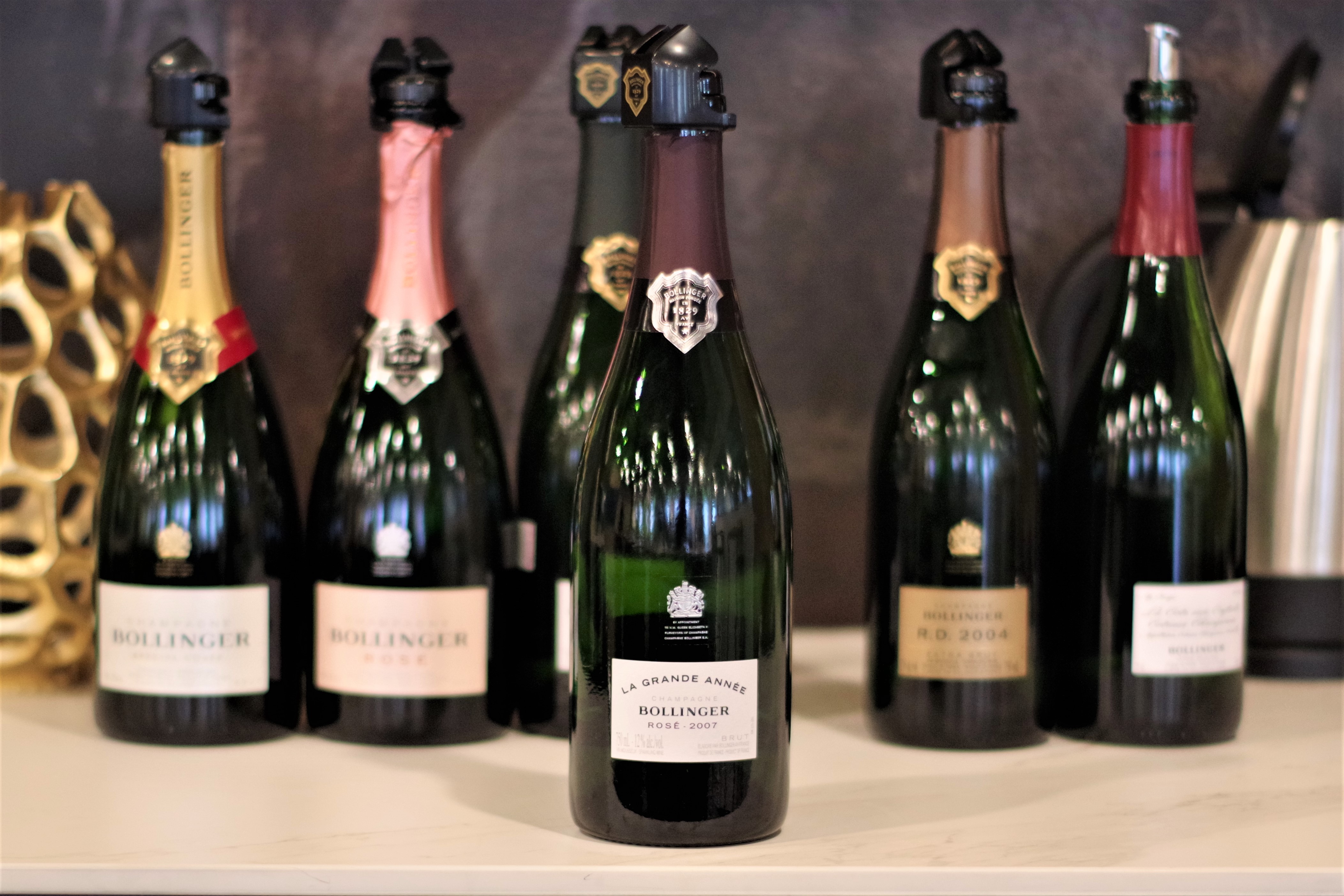 Bollinger la grande année 2007
With various other houses putting their 2008 on the market, it seems like it's everything we hear of these times. However, let's not forget the thrill and quality of 2007 either. La grande Année 2007 is nothing short of a Grand Champagne. It's creamy and fruity with aromas of Mango and strawberries but most definitely a delicate confectionery pastry character. It's extremely perfumed with a soft velvety finish.
Bollinger La grande Année 2007 Rosé
This champagne has a general complexity which is outstanding, a charm that reside in its blend of red fruits/citrus fruits/ blood orange/ floral side. This gives it a evolved but delicate balance.
RD 2004
I'll be honest; I'm not the client this type of champagne calls for. The racy and tightness brought by extra brut, little dosage has yet to impress me. It's a gastronomic delicacy that misses the pleasure to drink that I expect from champagne. I'll admit R.D. 2004 is especially precise and mature with a mineral backbone. It's bold, brilliant and the round texture does help to contrast the low dosage.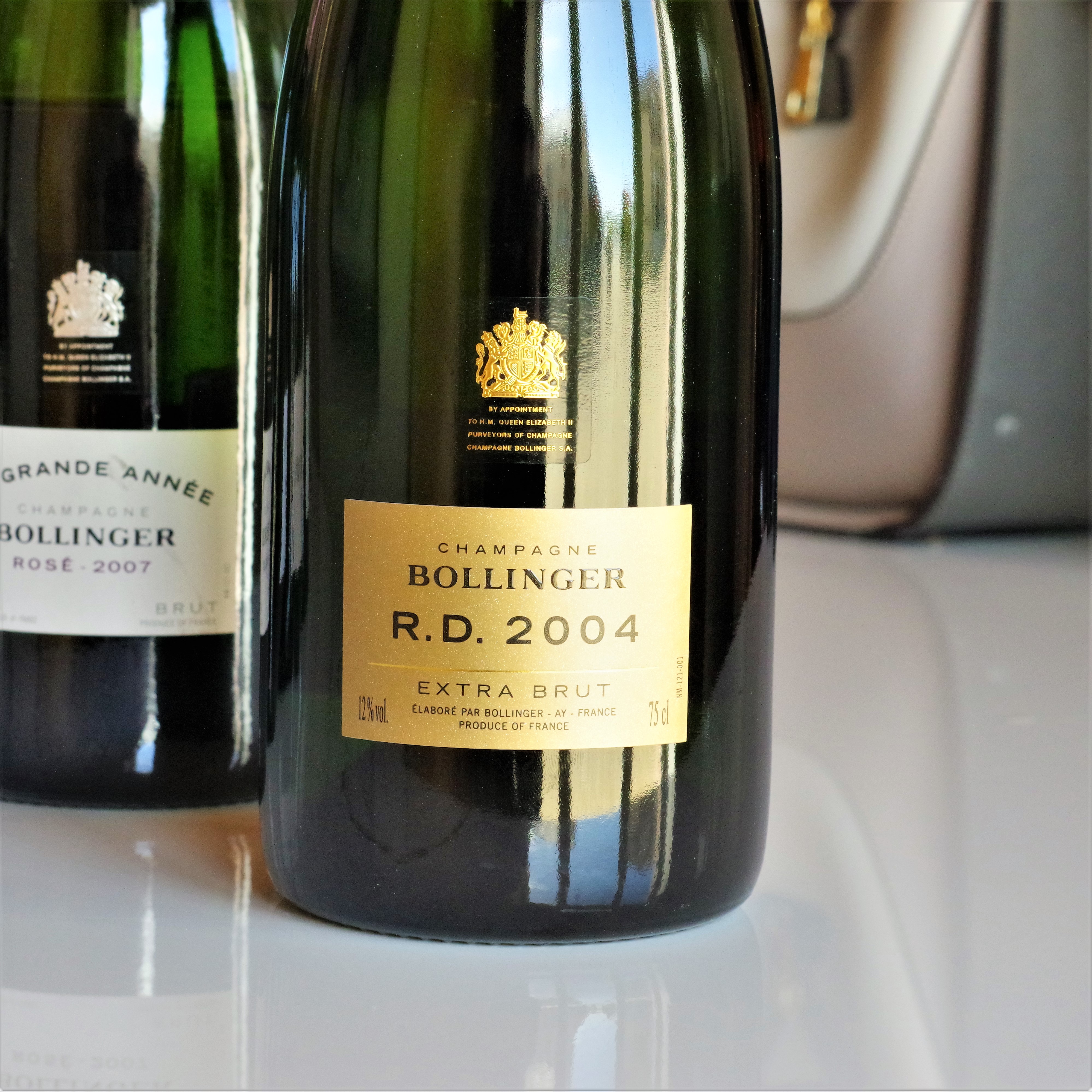 Bollinger est toujours un régal. Quel que soit le cadre ou l'occasion qui vous mènera vers une si grande maison de champagne; ça va toujours être un plaisir. Pour moi, la dégustation précédente a eu lieu directement à  la propriété, ce qui m'a rempli de curiosité, d'enthousiasme et de nostalgie d'une autre occasion de dégustation.
Bollinger Spécial Cuvée brut
La Spécial Cuvée présente tout ce qui distingue Bollinger. À la dégustation, j'ai trouvé une légère oxydation sur l'aspect fruitier, mais surtout de la texture et densité. Le pinot noir est assez apparent dans le mélange, mais il est accompagné d'agrumes mûrs et d'un bel autolytique crémeux. Aussi savoureux qu'une Madeleine fraiche. Le côté crémeux est débordant, à  tel point que l'acidité et l'aspect pétillant sont complètement intégrés à  la texture.
Bollinger Rosé
Un rosé légèrement tannique. Encore fortement texturé, pas autant que la cuvée spéciale, mais assez pour être reconnaissable en tant que produit Bollinger. Il a le goût d'une orange amère et de saumon fumé avec une crème à la ciboulette.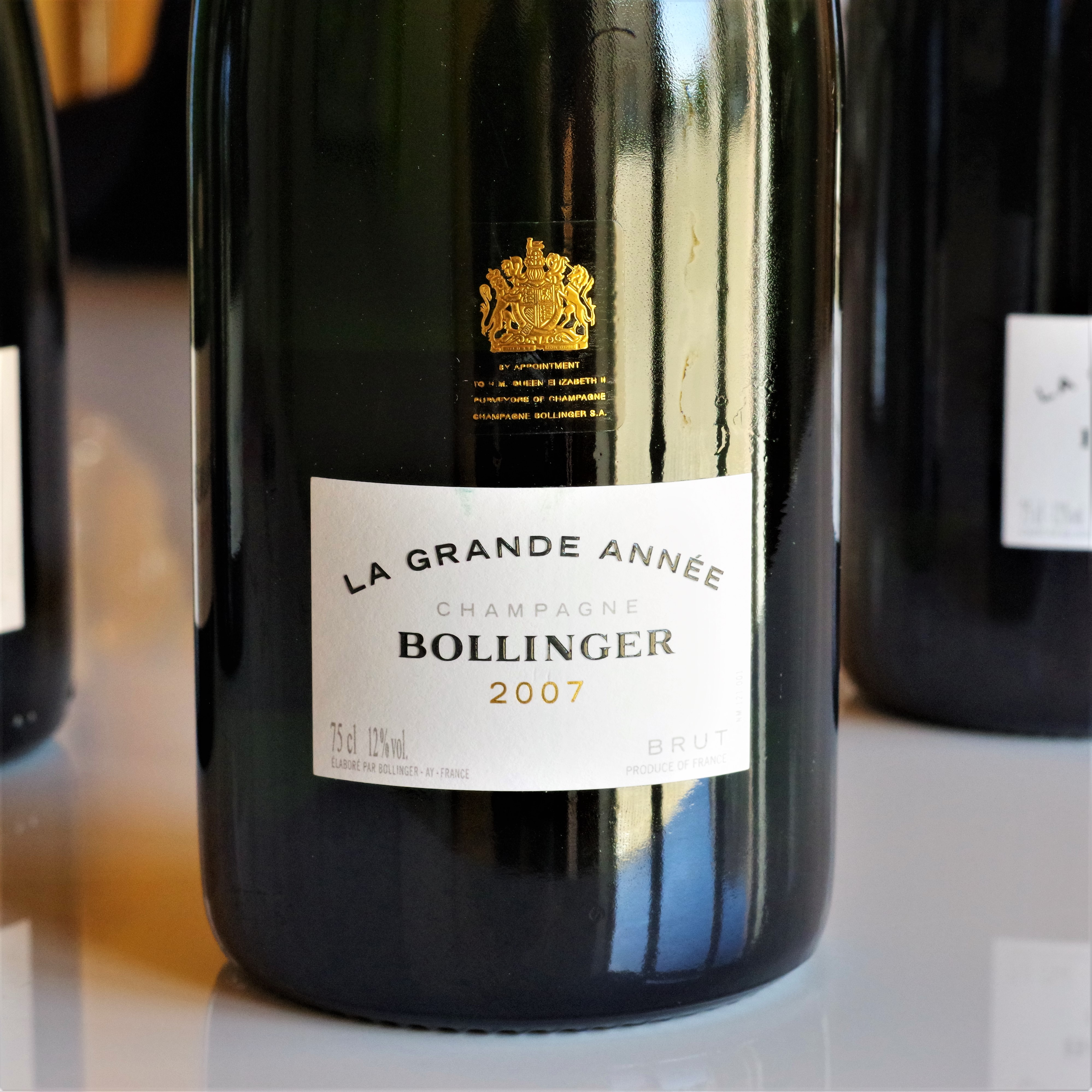 Bollinger la grande année 2007
Avec plusieurs autres maisons qui mettent leur 2008 sur le marché, il semble que c'est tout ce que nous entendons de cette époque. Cependant, n'oublions pas le frisson et la qualité de 2007 non plus. La grande Année 2007 n'est rien de moins qu'un Grand Champagne. C'est crémeux et fruité avec des arômes de mangue et de fraise, mais surtout un caractère délicat de pâtisserie, de confiserie. Il est extrêmement parfumé avec une finale douce et veloutée.
Bollinger La grande Année 2007 Rosé
Ce champagne a une complexité générale qui est exceptionnelle, un charme qui réside dans son mélange de fruits rouges / agrumes / orange sanguine / côté floral. Cela lui donne un équilibre évolué mais délicat.
RD 2004
Je serai honnête; Je ne suis pas le client que ce type de champagne appelle. La rudesse et l'étroitesse apportée par un extra brut, peu de dosage doit encore m'impressionner. C'est un délice gastronomique qui manque le plaisir que j'attends du champagne. J'admets que R.D. 2004 est particulièrement précis et mature avec une colonne vertébrale minérale. C'est gras, brillant et la texture ronde aide à  contraster le faible dosage.