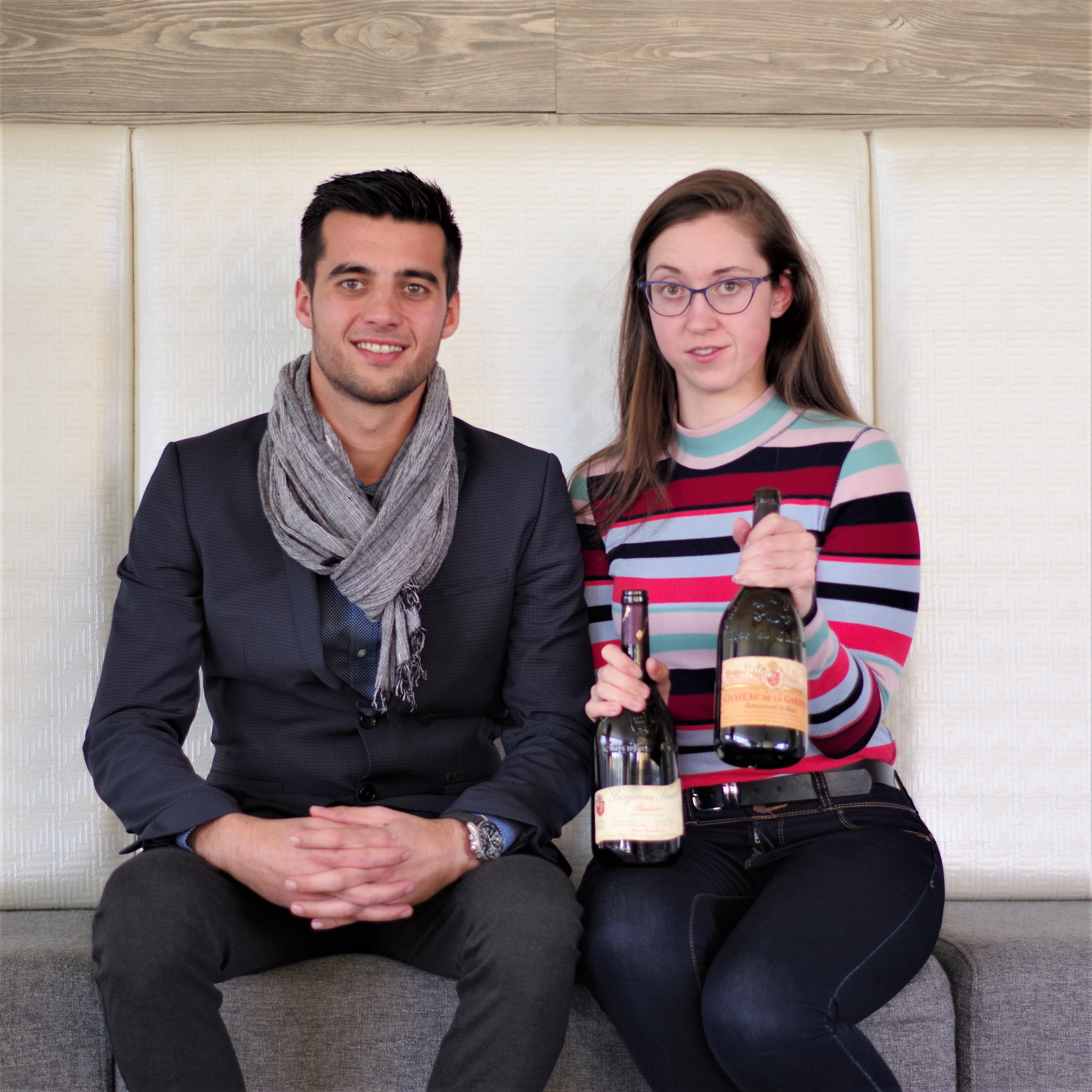 Châteauneuf-du-pape has often been admitted to an elitist status. However, as the overall popularity of the southern Rhône evolved with other appellations getting the spotlight, Châteauneuf started to lose consumers to less expensive wines made right next to it, especially when some Châteauneuf proved lacking the expected power and richness. Prestige and tradition is not something that can be forgotten so quickly. Châteauneuf-du-Pape still evokes emotions and opinions. There's even some producers trying to beat the stereotype by offering some less expansive options.
Château de la Gradine has been part of the Brunel family since Gaston Brunel bought it in 1945. The property of Châteauneuf-du-Pape was then 8 ha and developed considerably since. Today, it covers 54 ha, with an extra 12 ha in Côtes-du-Rhône Villages and 8 ha in Côtes-du-Rhône. Guillaume Brunel, fourth generation with his brother are now taking responsibilities along the rest of their family. Nothing changed much since,starting by the special-shapes bottle created in 1964, even the price at the SAQ has been considerably stable throughout the 40-something years it's been available here, making it noticeably cheaper than anywhere in the world.
Benjamin Brunel Rasteau, 2016
A Grenache and syrah blend, as supple as it can get with a light feel but a great taste. This Rasteau will beat any record in term of price very soon as it will take part of a Flash Sale with 4$ off making it 15,80$. Watch out for this.
Châteauneuf-du-pape Château de la Gardine 2015
A very shy Châteauneuf that might appear very closed or rather simple on a first impression. Don't let this disturb you as a few hours of decanting will reveal a soft and perfumed wine that is well pleasing. Definitely still on the soft side for this appellation, but this is why it can be enjoyed already.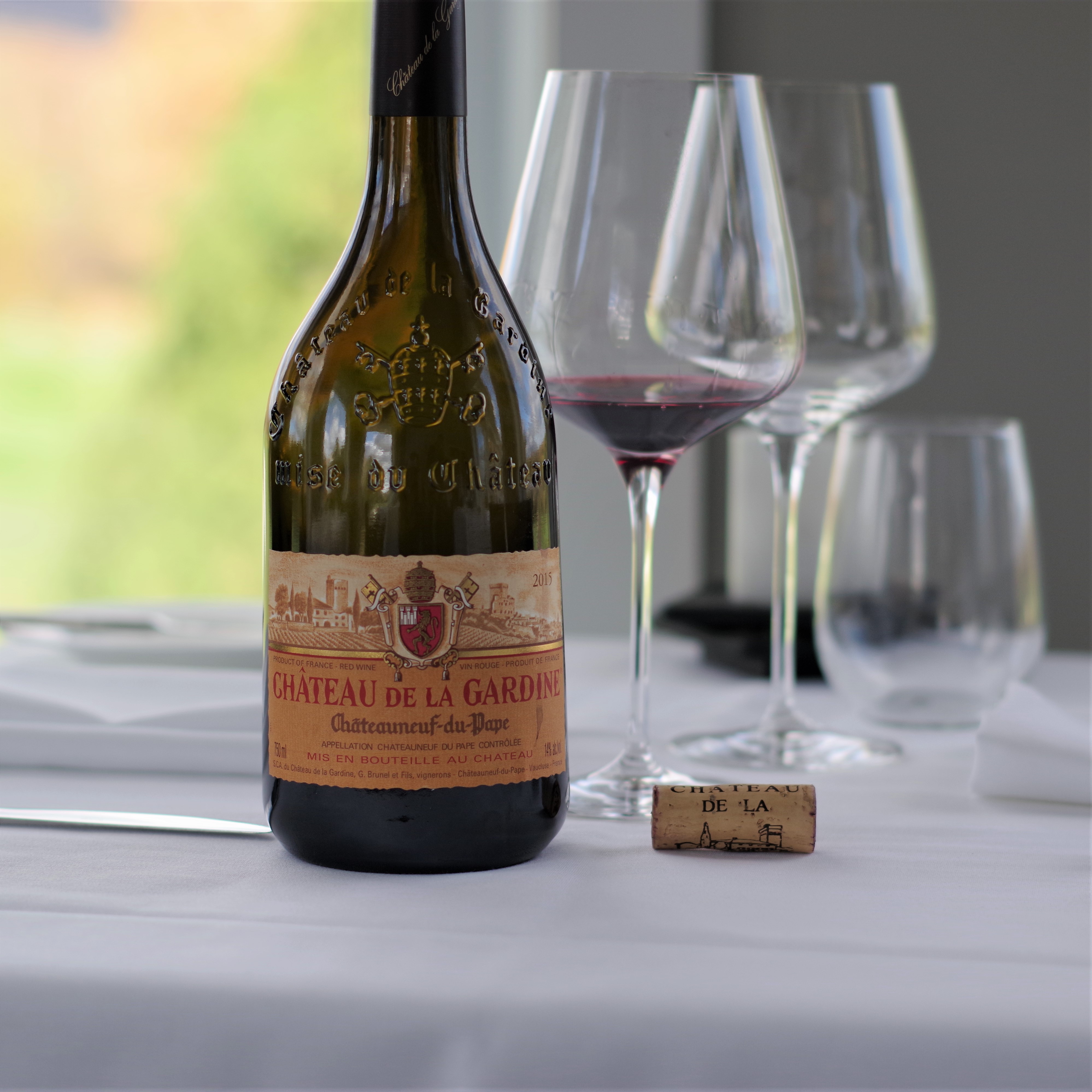 Châteauneuf-du-Pape a souvent été admis à un statut élitiste. Cependant, à mesure que la popularité du Rhône méridional évoluait et que d'autres appellations avaient la vedette, Châteauneuf commençait à perdre des consommateurs au profit de vins moins chers à proximité, en particulier lorsque certains Châteauneuf prouvent manquer de puissance et de richesse. Le prestige et la tradition ne peuvent pas être oubliés si rapidement. Châteauneuf-du-Pape suscite encore des émotions et des opinions. Certains producteurs essaient même de dépasser le stéréotype en proposant des options moins coûteuses tout en gardant le style spécifique à l'appellation.
Le château de la Gradine fait partie de la famille Brunel depuis son acquisition par Gaston Brunel en 1945. La propriété de Châteauneuf-du-Pape était alors de 8 ha et s'est considérablement développée depuis. Aujourd'hui, il couvre 54 ha, avec 12 ha supplémentaires en Rhône-cillages et 8 ha dans les côtes-du-Rhône. Guillaume Brunel, quatrième génération avec son frère, assume désormais des responsabilités au côté du reste de la famille. Rien n'a beaucoup changé depuis; en commancant par la forme particulière de la bouteille créée en 1964; même le prix à  la SAQ a été considérablement stable tout au long de la quarantaine d'années de présence sur le marché, la rendant nettement moins chère que partout ailleurs dans le monde.
Benjamin Brunel Rasteau, 2016
Un mélange de Grenache et de Syrah, aussi souple que possible avec une sensation légère mais un bon goût. Ce Rasteau battra très vite tous les records de prix car il participera à une vente éclair avec 4 $ de réduction, soit 15,80 $. À surveiller.
Châteauneuf-du-Pape Château de la Gardine 2015
Un Châteauneuf très timide qui peut paraître très fermé ou plutôt simple à première vue. Ne laissez pas cela vous déranger car quelques heures de décantation révèlent un vin doux et parfumé qui est bien plaisant. Définitevement pas le plus corsé, mais c'est pourquoi on peut déjà en profiter.