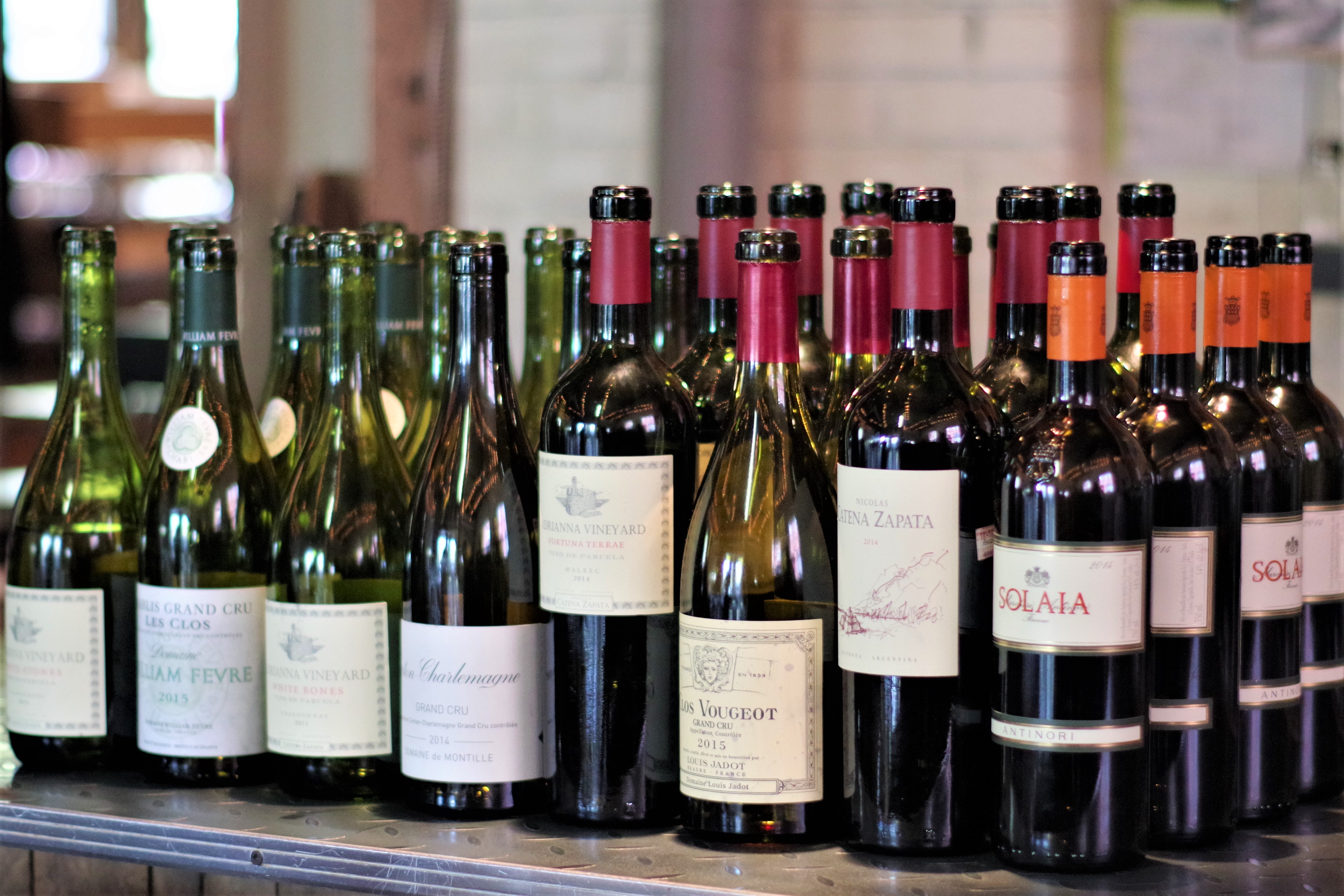 I had the chance to participate in a very challenging discussion concerning the Grands Crus of the world and what should be the characteristic and definition of a Grand cru within old world and new world, of course it's the very basis of a rhetorical question. A session animated by two amazing women, Laura Catena and Michelle Bouffard. The ambitious exercise consisted in comparing wines of the famous and much acclaimed Bodega Catena Zappata with Iconic wines from Iconic old world appellations. A sort of new world vs old world, in a comparative way but also in order to get a more comprehensive approach. It goes with the original dream of Catena, to make Argentine wines that can stand with the best of the world. I'll admit it actually did on this special occasion. So what is a Grand cru? Some definition will include a notion of price / terroir/ specific conditions/ Final Quality. However, in reality, as it may be a combination of all, it's also more than that. How about consistency of quality throughout the years, or even the generations? What if we talk of a distinctive expression? A special place making a special wine, the very definition of Grand cru might be adaptable in the end.
William Fèvre Chablis Grand cru Le clos 2015 VS Adrianna Vineyard White Stones Chardonnay 2015
White Stones comes from selected vines on a 2.5 ha parcel and refers to the soil made of pale rounded stones. It's an extreme altitude location of 1500 meters. Beside one and another, two things strike at first during tasting. First, the similarities in terms of freshness, minerality and delicate spiced herbs tinge. Then, I noticed the differentiations in term of textures and the typical acidulated side of Adrianna. Two Grand wines with their own personality, yet an overall resemblance.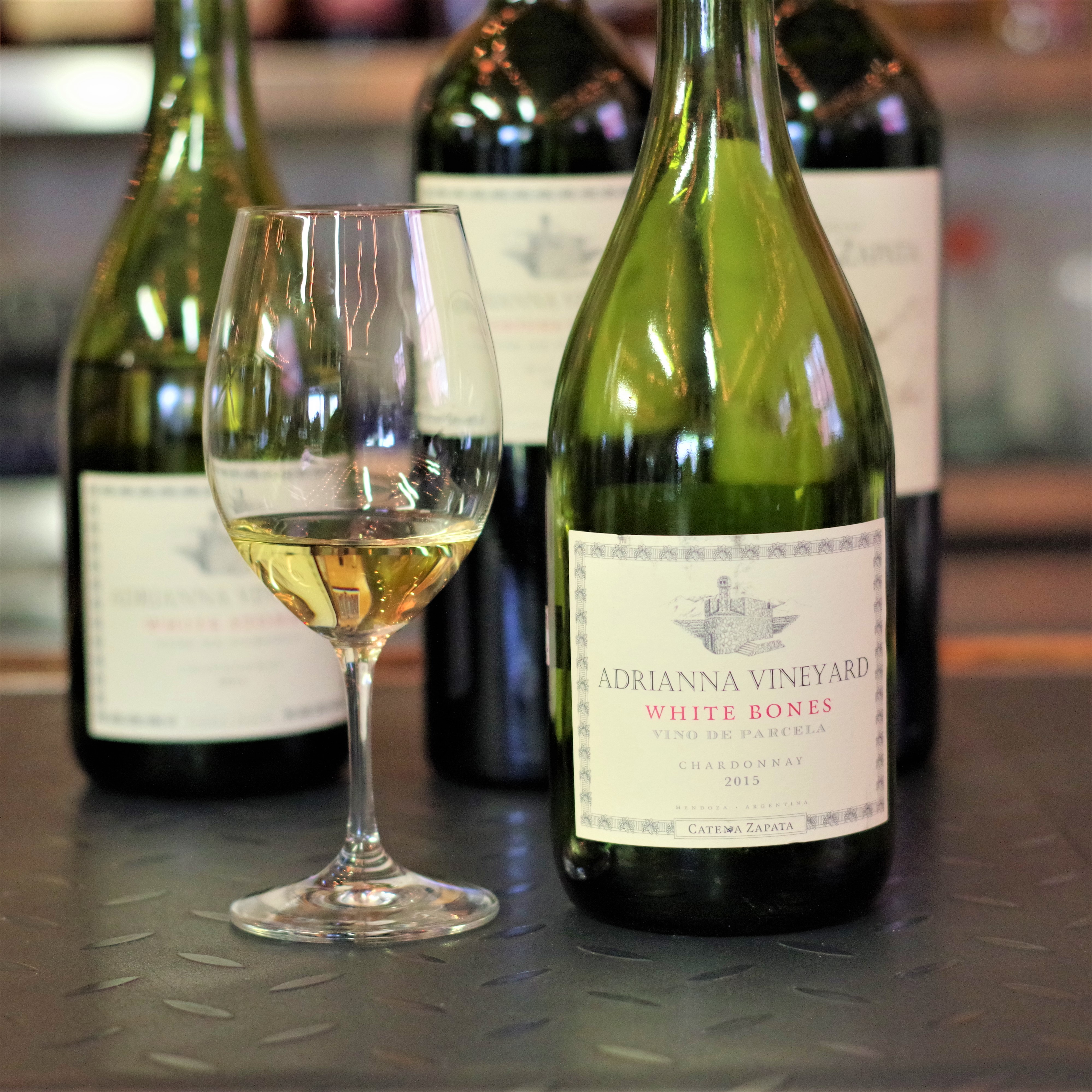 Domaine de Montille, Corton-Charlemagne Grand cru 2014 VS Adriana vineyard White Bones Chardonnay 2015
Slightly smaller than Whites stones, White bones is only 2.2 ha. Again, the name refers to the soil filled with unique crumbly calcareous deposit and fossils. The vineyard is situated in a passage where used to be a river that is now dried up. This time the comparison is not one of similarities but more of specific and distinctive style. While we get the Corton-Charlemagne at its fullest in De Montille sampling, Adrianna is showing a completely unique aromatic character. A powerful and dominant aroma of Sage and confit ginger left everyone puzzled and bewildered.
Louis Jadot Clos de Vougeot Grand Cru VS Adrianna Vineyard Fortuna Terrae Malbec 2014
As much as the comparison of Pinot Noir and Malbec may seem disproportionate, there was a very logical explanation behind this choice. Both wines showcased a strong floral component and suddenly they don't appear so much disparate. Fortuna Terrae Malbec is unique in itself for its soft tannins, delicate first impression with its power in concentration and not in its structure.
Marchesi Antinori Solaia 2014 VS Nicolas Catena Zapata 2014
Maybe the most ambitious head to head. Solaia, especially in its 2014 vintage is a wine of great expression and amazing complexity. Yet, face to face with the Cabernet and Malbec blend, they seemed to like each other. I'm not saying one was better than the other, nor that they were similar, just that they were both as pleasant and satisfying. They bring out another question concerning Grand Cru, is blends, especially blends coming from different specific parcels, still considered a Grand cru? Or must it be a single vineyard, single varietal absolutely? Again, mostly rhetoric.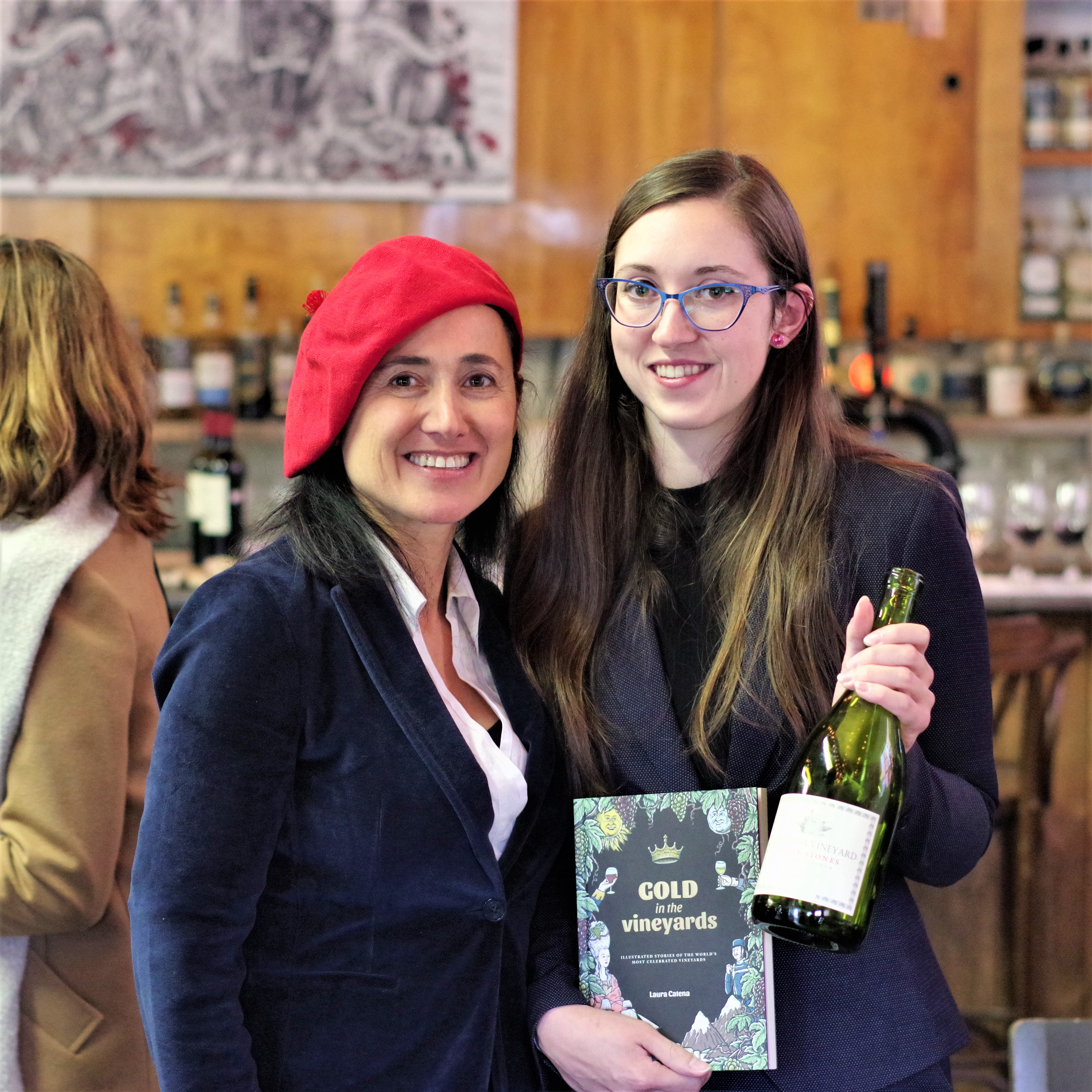 Parlons Grands Crus
J'ai eu l'occasion de participer à  une discussion très stimulante sur les grands crus du monde et sur ce qui devrait être la caractéristique et la définition d'un grand cru dans l'ancien et le nouveau monde. Une session animée par deux femmes extraordinaires, Laura Catena et Michelle Bouffard. C'était, bien sûr, fondamentalement une question rhétorique. L'exercice ambitieux a consisté à  comparer les vins de la célèbre et très appréciée Bodega Catena Zapata avec des vins emblématiques d'appellations iconiques du vieux monde. Une sorte de nouveau monde par rapport au vieux monde, de manière comparative, mais aussi pour obtenir une approche plus globale. Il va de pair avec le rêve original de Catena, qui consiste à  produire des vins argentins capables de résister aux meilleurs vins du monde. Je dois admettre que cela s'est réellement produit lors de cette occasion spéciale. Alors qu'est-ce qu'un grand cru? Une définition inclura une notion de prix / terroir / conditions spécifiques / qualité finale. Cependant, en réalité, il s'agit peut-être d'une combinaison de tous, mais c'est aussi plus que cela. Que diriez-vous de la cohérence de la qualité à  travers les années, voire les générations? Et si nous parlions d'une expression distinctive? Un endroit spécial pour faire un vin spécial, la définition même du Grand cru pourrait être considérée adaptable finalement.
William Fèvre Chablis Grand cru Le clos 2015 VS Chardonnay de pierres blanches Adrianna Vineyard 2015
White Stones provient de vignes sélectionnées sur une parcelle de 2,5 ha et fait référence au sol constitué de pierres arrondies et pâles. C'est un endroit d'altitude extrême de 1500 mètres. À côté l'un de l'autre, deux choses frappent au début lors de la dégustation. Premièrement, les similitudes en termes de fraîcheur, de minéralité et de fines herbes épicées se teintent. Ensuite, j'ai remarqué les différences en termes de textures et le côté acidulé typique d'Adrianna. Deux grands vins avec leur propre personnalité, mais une ressemblance générale.
Domaine de Montille, Grand Cru Corton-Charlemagne 2014 VS Vignoble Adrianna White Bones Chardonnay 2015
Légèrement plus petits que White Stones, White bones ne représentent que 2,2 ha. Encore une fois, le nom fait référence au sol rempli de dépôts calcaires friables uniques et de fossiles. Le vignoble est situé dans un passage où se trouvait une rivière à  présent asséchée. Cette fois, la comparaison n'est pas faite de similitudes, mais plutôt de style spécifique et distinctif. Tandis que nous obtenons l'échantillonnage Corton-Charlemagne le plus complet dans De Montille, Adrianna montre un caractère aromatique tout à  fait unique. Un arôme puissant et dominant de sauge et de gingembre confit a laissé tout le monde perplexe et déconcerté.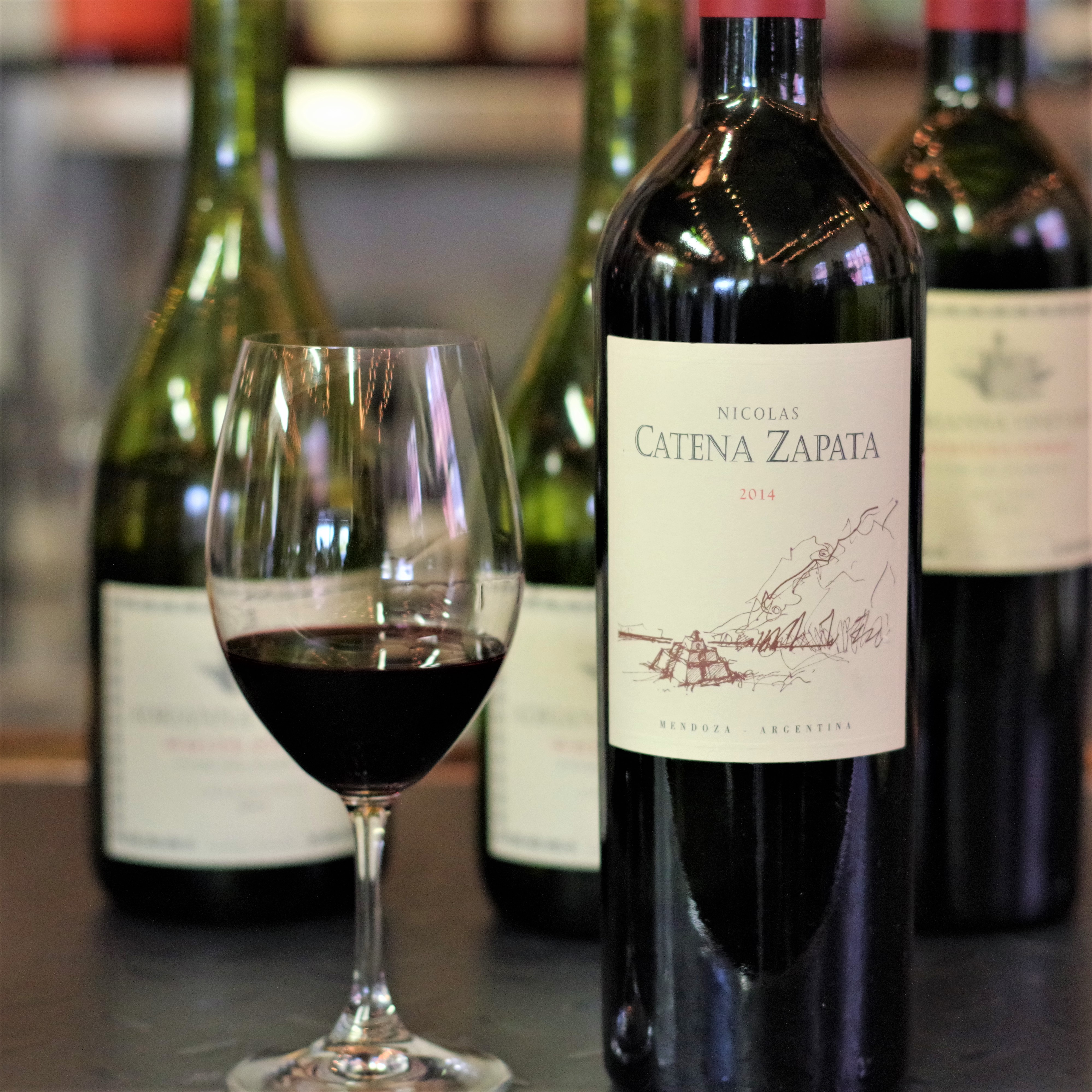 Louis Jadot Clos de Vougeot Grand Cru VS Vignoble Adrianna Fortuna Terrae Malbec 2014
Bien que la comparaison du pinot noir et du malbec puisse sembler disproportionnée, ce choix a une explication très logique. Les deux vins présentaient une forte composante florale et soudainement, ils ne paraissent plus aussi disparates. Fortuna Terrae Malbec est unique en soi pour ses tanins souples, sa première impression délicate avec sa puissante concentration  et non pas sa structure.
Marchesi Antinori Solaia 2014 VS Nicolas Catena Zapata 2014
Peut-être le plus ambitieux face à  face. Solaia, en particulier dans son millésime 2014, est un vin d'une grande expression et d'une complexité incroyable. Pourtant, face à  l'Assemblage de Cabernet et de Malbec, ils semblaient s'aggémenter. Je ne dis pas que l'un était meilleur que l'autre, ni qu'ils étaient semblables, mais simplement qu'ils étaient aussi agréables que satisfaisants. Ils soulèvent une autre question concernant le grand cru: les mélanges, en particulier ceux provenant de différentes parcelles spécifiques, sont-ils encore considérés comme un grand cru? Ou doit-il s'agir d'un seul vignoble, d'un seul cépage absolument? Encore une fois, surtout de la rhétorique.