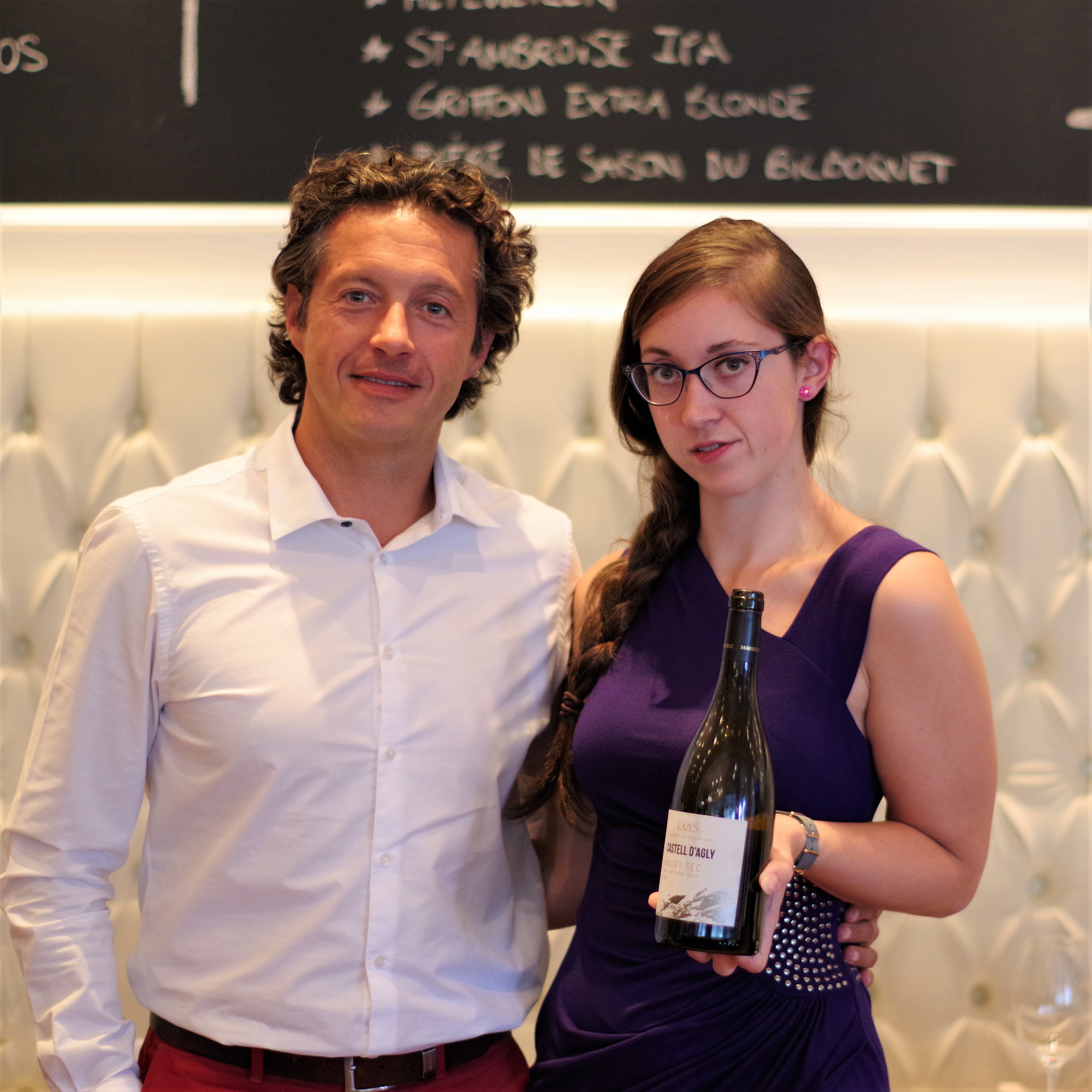 Lionel Lavail: Directeur Général de la Maison Cazes
Maison Cazes is an incredibly well-established estate in the heart of Roussillon and with Roussilon on their heart. From Port-Vendres to the Corbières Mountains, Maison cazes has two separate estates: Domaine Cazes established in Rivesaltes inland and Le Clos de Paulilles, sea side. The estate is recognised, among the quality, affordability and diversity of its wine, for their aggressive conversion to Biodynamic winemaking 20 years ago. They were pioneer in the region and at the time called crazy by their neighbours, but thinking back Lionel Lavail 7th generation at the head of the estate recalls this decision as a blessing. 10 years ago, the estate was half of its actual 220 ha size. It's the biodynamic state of mind that convinced them to roll back, or rather buy back, their neighbours, creating an impressive vineyard holding.
Domaine Cazes is one of those putting focus on hospitality and wine tourism. At both estates, rooms are available, always bound to the estates history. They also each have their very own restaurant rewarded by the Michelin guide as Bib Gourmand: La table l'Aimé and Restaurant Les Clos De Paulilles. They are also offering a very diverse array of tours, tasting and excursions from gourmet getaway to bird sightings. Lionel Lavail recounts how troubled he was by the reception his Grand-Father reserved to guests at the time who were not so welcomed after all. He wanted to do more, he successfully changed the approach so individuals and professionals get a warm winemaker welcome. He's dedicated to make his home open and welcoming in a friendly way.
In 2009, a trainee at the time proposed send their application to a new national contest, Le prix national de l'oenotourisme( National award of wine tourism) created jointly by the Ministry of Agriculture and the Ministry of Tourism. Without putting much thought to it, they applied and were extremely surprised to win first place beside big players such as Georges Duboeuf, Olivier Leflaive or Jean-Michel Cazes. This reward was an added motivation and gratification towards further wine tourism development at the estate. It just shows that trainees often deserves more credit than one thinks.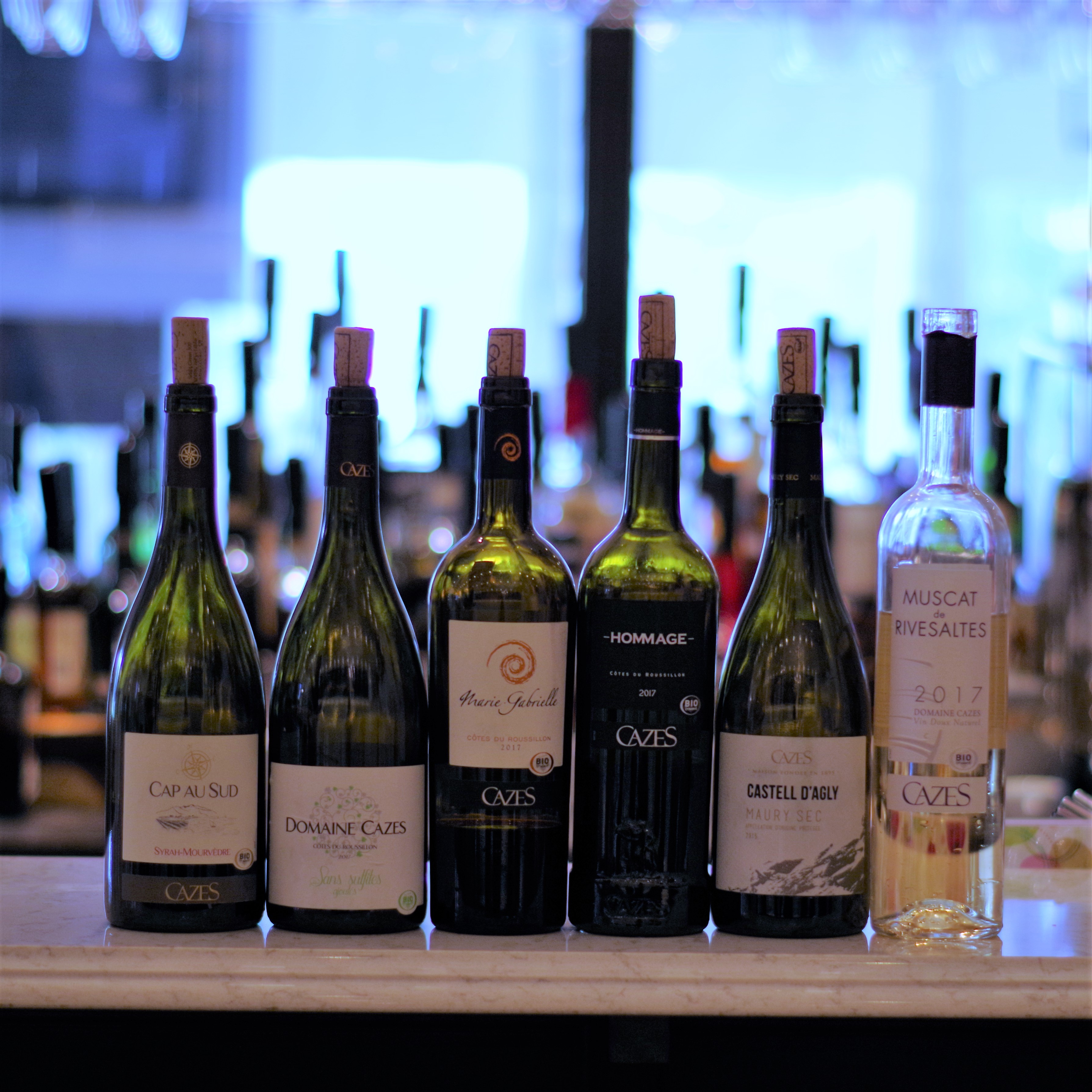 L'incroyable histoire touristique de la Maison Cazes
La Maison Cazes est un domaine incroyablement bien établi au cÅ"ur du Roussillon et avec le Roussilon sur leur cÅ"ur. De Port-Vendres aux Montagnes des Corbières, la Maison Cazes possède deux domaines distincts: le Domaine Cazes, établi à  Rivesaltes à  l'intérieur des terres et le Clos de Paulilles, côté mer. Le domaine est reconnu, entres autres, pour la qualité, l'accessibilité et la diversité de ses vins et pour sa conversion agressive à  la biodynamie il y a 20 ans. Ils étaient des pionniers dans la région et à  l'époque, ils étaient considérés un peu fous par leurs voisins, mais en y pensant à  Lionel Lavail, 7ème génération à  la tête du domaine, se rappelle de cette décision comme une bénédiction. Il y a 10 ans, le domaine représentait la moitié de sa superficie actuelle de 220 ha. C'est l'état d'esprit biodynamique qui les a convaincus de repousser, ou plutôt de racheter, leurs voisins, en créant un vignoble impressionnant.
Le Domaine Cazes est l'un de ceux qui mettent l'accent sur l'hôtellerie et le tourisme viticole. Dans les deux domaines, des chambres sont disponibles, toujours liées à  l'histoire des domaines. Ils ont également chacun leur propre restaurant récompensé par le guide Michelin Bib Gourmand: La table L'Aimé et le restaurant Les Clos De Paulilles. Ils offrent également une gamme très variée de visites, de dégustations et d'excursions, de l'évasion gastronomique à  l'observation des oiseaux. Lionel Lavail raconte combien il était troublé par la réception que son grand-père avait réservée aux invités de l'époque qui n'étaient pas si bien accueillis après tout. Il voulait faire plus, il a réussi à  changer d'approche pour que les particuliers et les professionnels reçoivent un accueil chaleureux comme seul les vignerons savent le faire. Il se consacre à  rendre sa maison ouverte et accueillante de manière amicale.
En 2009, un stagiaire de l'époque à  proposer d'envoyer leur candidature à  un nouveau concours national, Le prix national de l'œnotourisme, créé conjointement par le Ministère de l'agriculture et le Ministère du tourisme. Sans trop y penser, ils ont appliqué et ont été extrêmement surpris de remporter la première place aux côtés de grands joueurs tels que Georges Duboeuf, Olivier Leflaive ou Jean-Michel Cazes. Cette récompense était une motivation supplémentaire et une gratification pour le développement ultérieur de l'industrie du vin dans la propriété. Cela montre simplement que les stagiaires méritent souvent plus de crédit qu'on ne le pense.