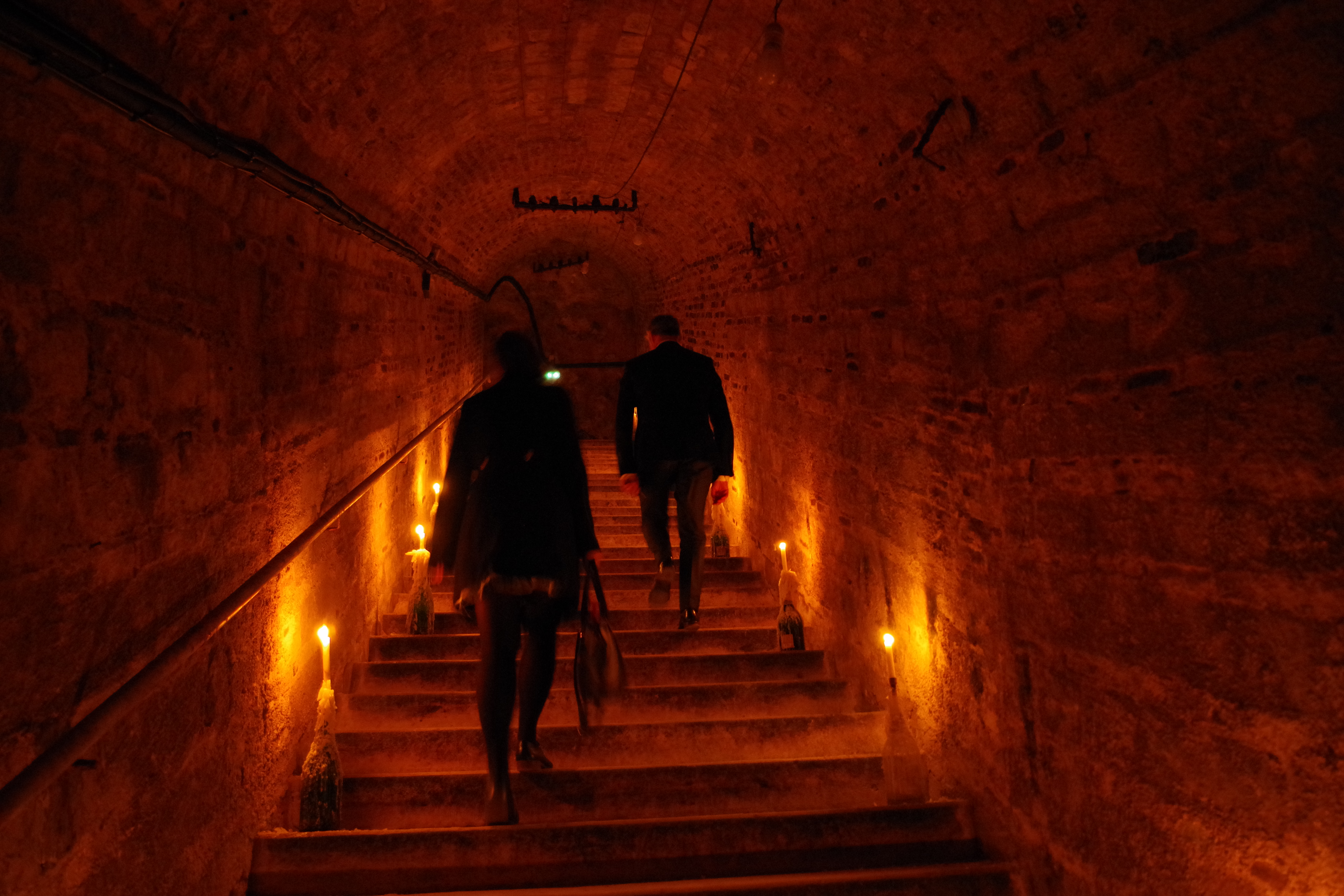 Champagne is something truly unique in many ways. There's an aura and mood surrounding this name that is both precise and mysterious at the same time. It's a mythic and exciting product that reached impressive distinction and status. This prominence has affected the appellation but also brands in a more specific ways. The truth is behind its unique character, the champagne hides a mosaic of micro-terroirs, a vast array of definite styles and overall a multifaceted personality. What is the true differentiation between a bottle and another? What is the authentic spirit and world of each of the prestigious houses?
Give out love for Champagne Deutz, it deserve it. Even one of their Prestige cuvee is called Amour de Deutz. Often considered as "the best kept secret of Champagne", the same could be said of the lovely, charming castle in the center of Aÿ. Champagne Deutz, one of the founding members of the Syndicat des Grandes Marques, was established in 1882 by William Deutz et Hubert Geldermann and remained in the same very central location in Aÿ ever since. It was bearing both name at first, Deutz-Gelbermann. The house is celebrating its 180th anniversary this year but doesn't have one wrinkle on its image.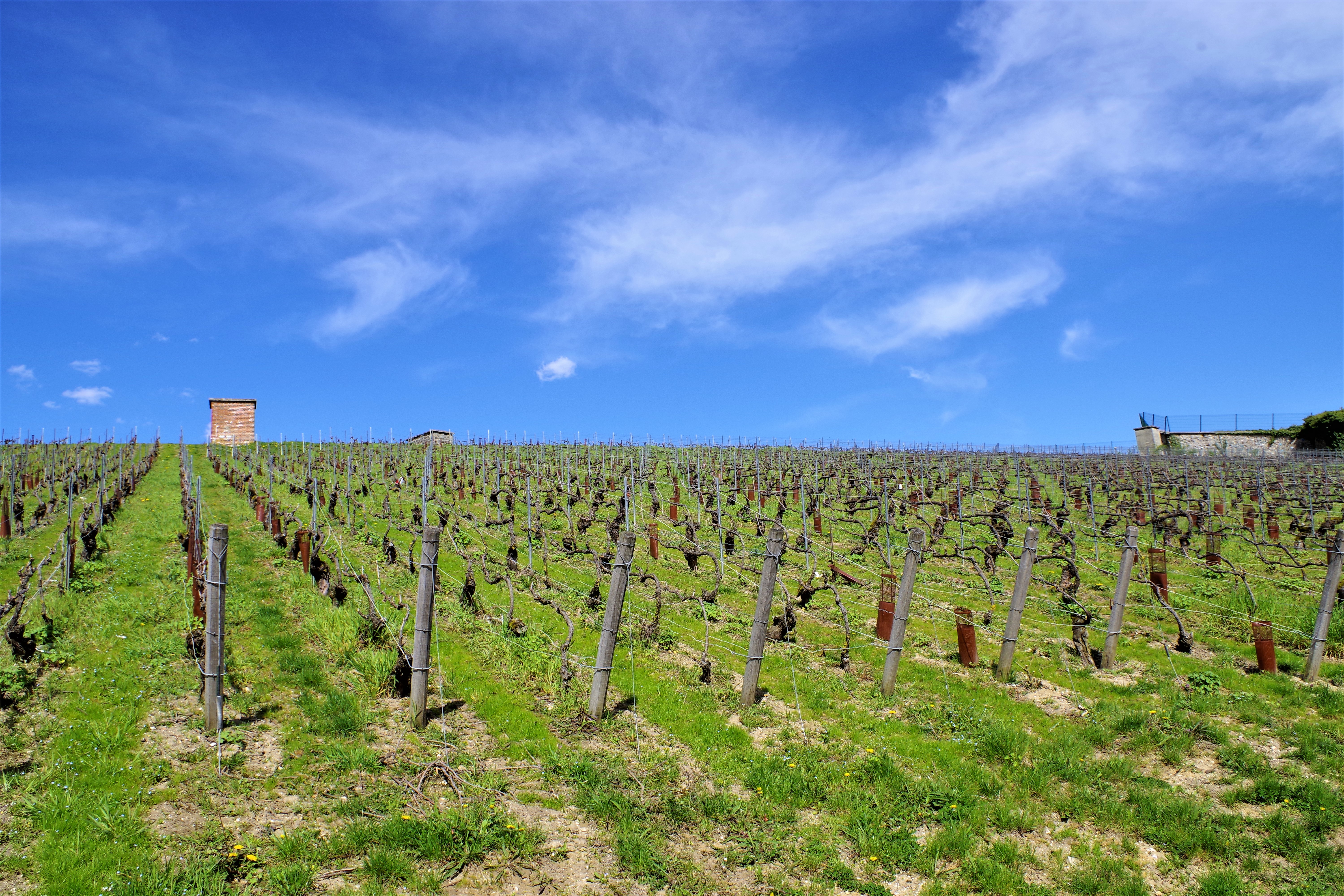 Overall, the style is an agile and skilled balance between the depth and character the best pinot noirs from the Aÿ can provide and the elegance and enlightening aspect of Chardonnay. It shows a knowledge of the different grand cru and premier cru terroir and thrives from interesting long-term relationships with their quality growers and producers within specific and beneficial locations. The Deutz style is a dense and tense one, definitely destined to connoisseurs and appreciative of distinction and finesse. Between the brut Classic, which has been revisited to become one of the most appreciated non-vintage brut of the big houses, especially among sommeliers to which the marketing is targeted, and the polished sheen of the special Amour de Deutz. In all the products, there's an unspoken sophistication, tension joined by the impressive quality level and complexity, yet with a very approachable and silky texture.  Deutz obviously have a traditional approach, yet with its blend of all styles and general outstanding quality it still appeal to every market, consumers of every age, the new wave of sommeliers as well as the established, and every wine lovers out there.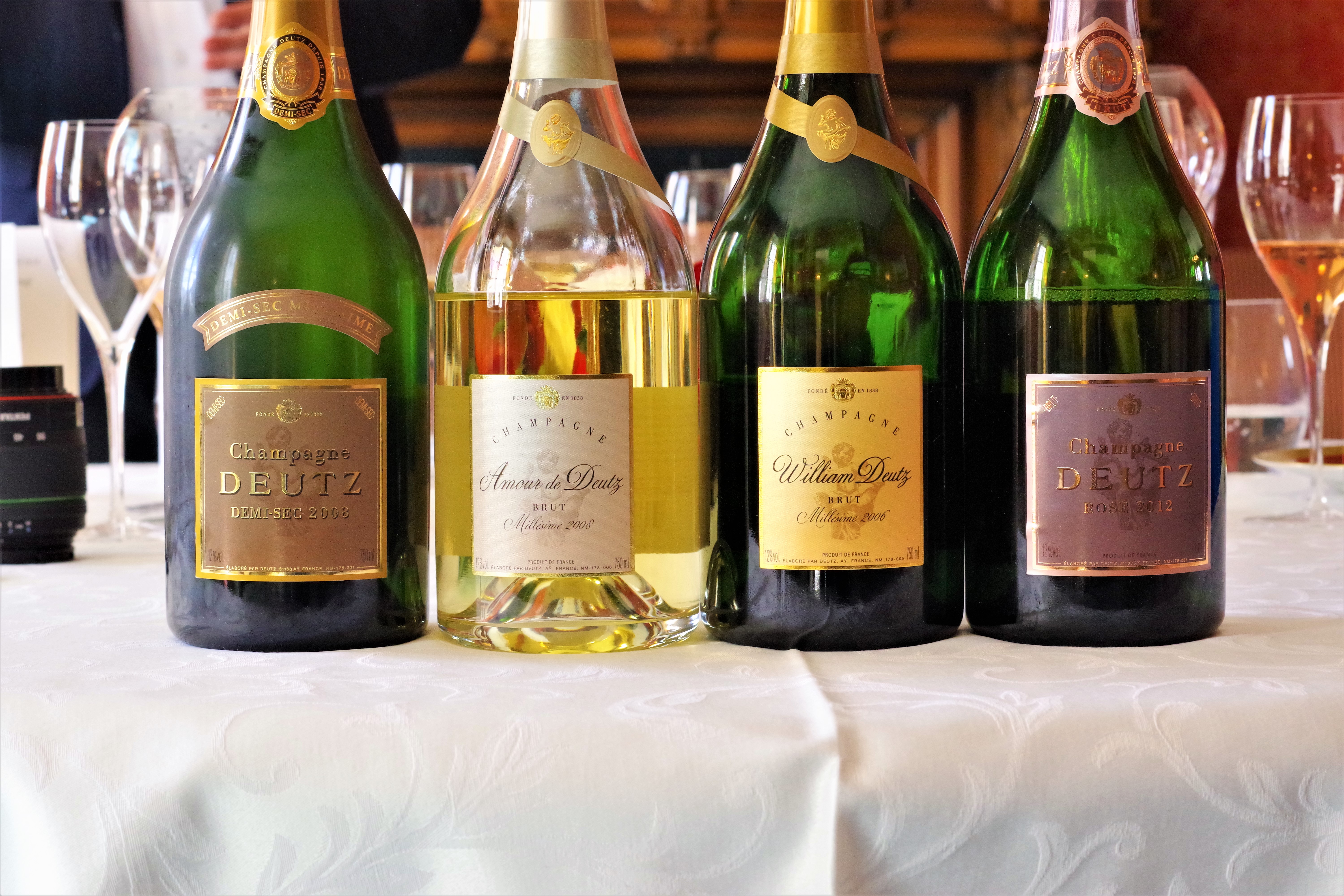 Le Champagne est quelque chose de vraiment unique à  bien des égards. Il y a une aura et une ambiance autour de ce nom à  la fois précis et mystérieux. C'est un produit mythique et passionnant qui a atteint une distinction et un statut impressionnants. Cette importance a affecté l'appellation mais aussi les marques d'une manière plus spécifique. La vérité est que derrière son caractère unique, le champagne cache une mosaïque de micro-terroirs, une vaste gamme de styles définis et une personnalité aux multiples facettes. Quelle est la vraie différenciation entre une bouteille et une autre? Quel est l'esprit et l'univers authentiques de chacune des maisons prestigieuses?
Partagez l'amour pour le Champagne Deutz, il le mérite. Même une de leur cuvée Prestige s'appelle Amour de Deutz. Souvent considéré comme "le secret le mieux gardé de la Champagne", on peut en dire autant du charmant et mignon château du centre de Aÿ. Champagne Deutz, l'un des membres fondateurs du Syndicat des Grandes Marques, a été créé en 1882 par William Deutz et Hubert Geldermann et est resté dans le même endroit très central à  Aÿ depuis. Il portait d'abord le nom de Deutz-Gelbermann. La maison célèbre son 180e anniversaire cette année, mais n'a pas une ride sur son image.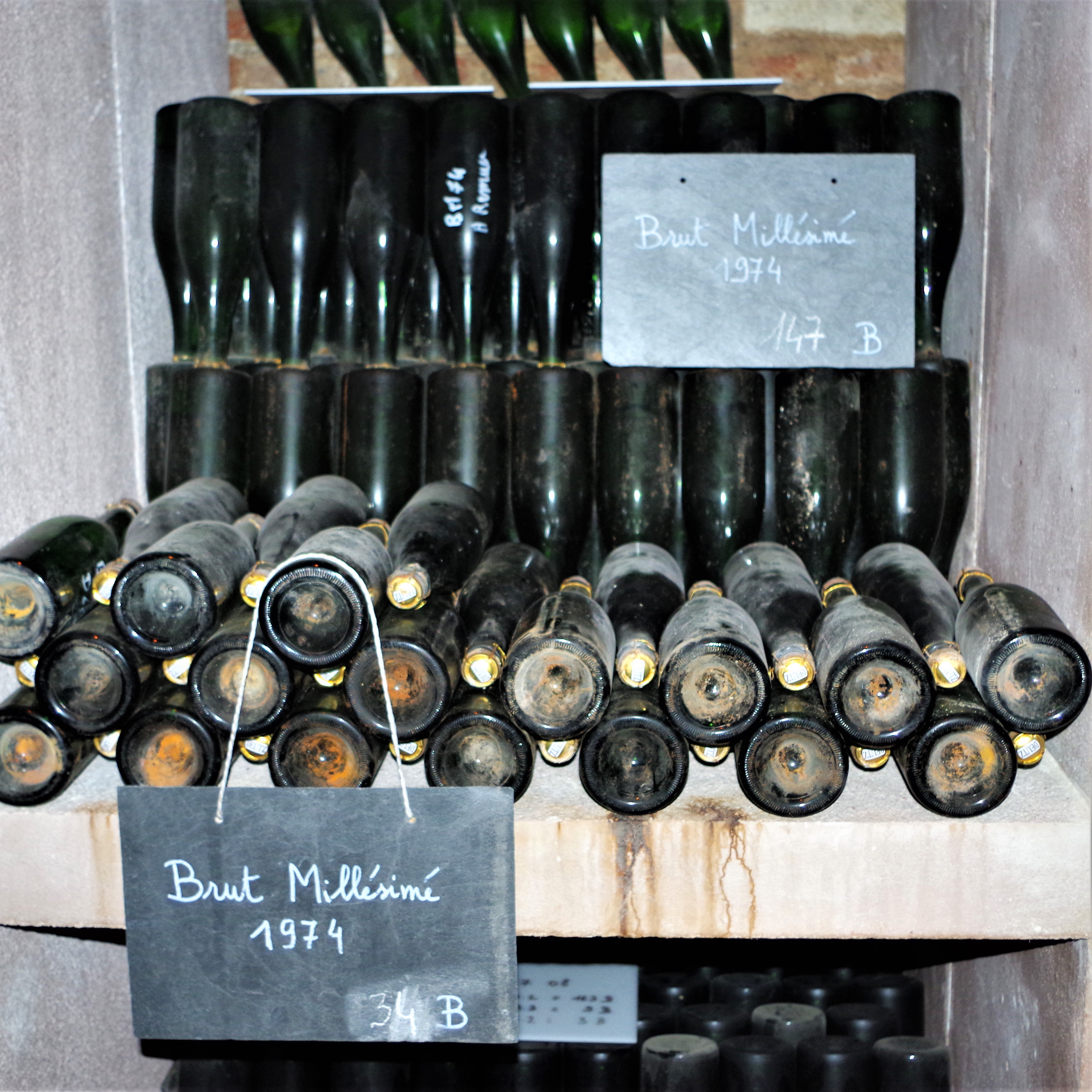 Dans l'ensemble, le style est un équilibre agile et compétent entre la profondeur et le caractère que les meilleurs pinots noirs de Aÿ peuvent fournir et l'aspect élégant et éclairant du Chardonnay. Il démontre une connaissance des différents terroirs de grand cru et du premier cru et se nourrit de relations intéressantes à  long terme avec leurs producteurs et fournisseurs de qualité dans des endroits spécifiques et bénéfiques. Le style Deutz est dense et tendu, définitivement destiné aux connaisseurs appréciant la distinction et la finesse. Entre le brut classique, qui a été revisité pour devenir l'un des bruts non-vintage les plus appréciés des grandes maisons, en particulier parmi les sommeliers auxquels le marketing est destiné, et l'éclat poli du prestige cuvée Amour de Deutz. Dans tous les produits, il y a une sophistication inexprimée, des tensions jointes par l'impressionnant niveau de qualité et de complexité, mais avec une texture très accessible et soyeuse. Deutz a une approche traditionnelle, mais avec son mélange de tous les styles et la qualité exceptionnelle générale, elle séduit toujours tous les marchés, les consommateurs de tous les âges, la nouvelle vague de sommeliers ainsi que les établis, et tous les amateurs de vin.