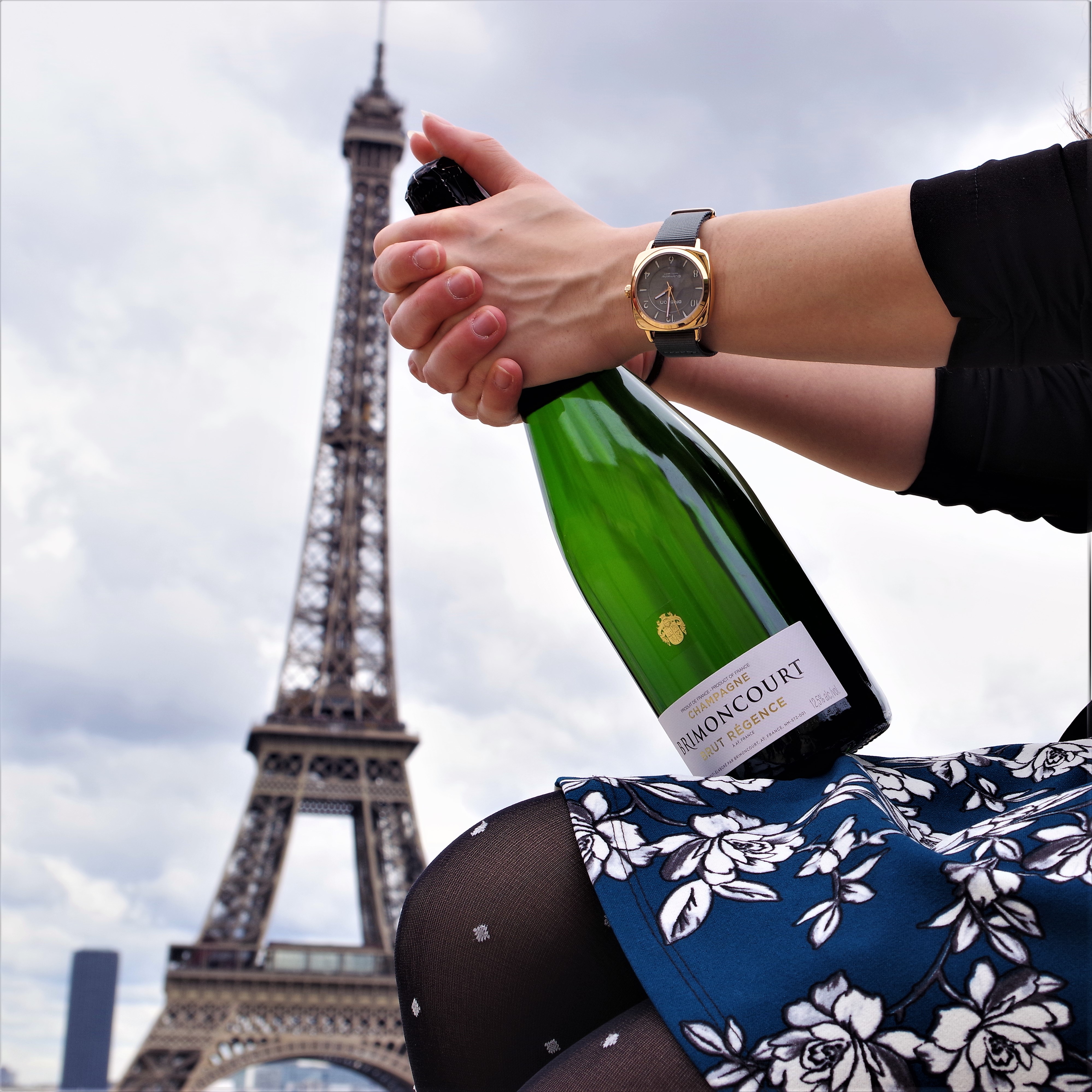 Champagne is something truly unique in many ways. There's an aura and mood surrounding this name that is both precise and mysterious at the same time. It's a mythic and exciting product that reached impressive distinction and status. This prominence has affected the appellation but also brands in a more specific ways. The truth is behind its unique character, the champagne hides a mosaic of micro-terroirs, a vast array of definite styles and overall a multifaceted personality. What is the true differentiation between a bottle and another? What is the authentic spirit and world of each of the prestigious houses?
Champagne Brimoncourt is a brand new house, the newest and brightest star on the champagne horizon. Its first wine was released just in 2013. Yet, the name, is older than the house but has been dormant since the 50s. Former Paris lawyer and international art dealer, Alexandre Cornot, came back to his childhood region working on the success on a printing company in Aÿ, which he sold later but kept the 19th century building designed by Gustave Eiffel to become the house's headquarters. The founding was truly a step-by-step process from sourcing grapes to learning the business. It's an old name for a fresh start.
It's hard to be the new guy in a closed up industry like Champagne but it's also impossible not being noticed doing so. It's a true tale of impossible made possible. Even in youth, it doesn't mean Brimoncourt's missing personality. On the contrary, Brimoncourt is meant to be playful rather than serious, with lightness and cheerfulness. It has elegance to it yet something incredibly easy-going. Kind of like a fancy picnic. It's a comfortable brand in development. For now, they only produces four cuvee: the Brut Régence, Brut Rosé, a Blanc de Blanc and an Extra Brut. However, vintage Champagne has been stated as an option for the future.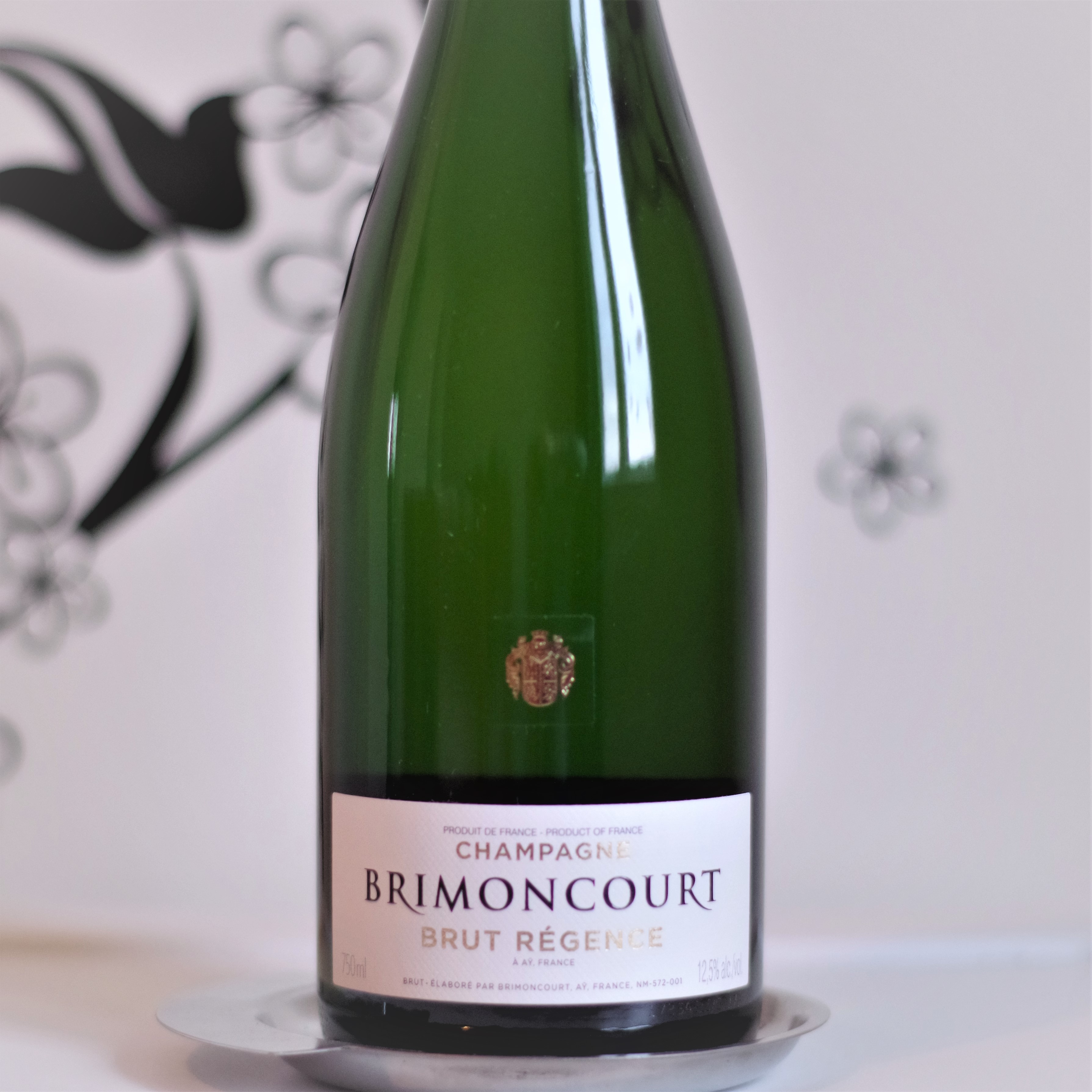 Les personnalités du champagne: Brimoncourt
Le Champagne est quelque chose de vraiment unique à  bien des égards. Il y a une aura et une ambiance autour de ce nom à  la fois précis et mystérieux. C'est un produit mythique et passionnant qui a atteint une distinction et un statut impressionnants. Cette importance a affecté l'appellation mais aussi les marques d'une manière plus spécifique. La vérité est que derrière son caractère unique, le champagne cache une mosaïque de micro-terroirs, une vaste gamme de styles définis et une personnalité aux multiples facettes. Quelle est la vraie différenciation entre une bouteille et une autre? Quel est l'esprit et l'univers authentiques de chacune des maisons prestigieuses?
Champagne Brimoncourt est une toute nouvelle maison, l'étoile la plus récente et la plus brillante de l'horizon du champagne. Son premier vin a été mis en marché tout juste en 2013. Pourtant, le nom est plus ancien que la maison mais il a dormi depuis les années 50. Alexandre Cornot, ancien avocat parisien et marchand international d'art, est revenu dans sa région d'enfance pour travailler sur le succès d'une imprimerie à  Aÿ, qu'il a vendue plus tard, mais en conserva le bâtiment du 19e siècle conçu par Gustave Eiffel. La création a été un long processus, étape par étape, de l'approvisionnement en raisins, à  la création d'une image. C'est un nom ancien pour un nouveau départ.
Il est difficile d'être le nouveau venu dans une industrie fermée comme le Champagne, mais il est impossible de ne pas être remarqué. C'est un vrai conte de l'impossible rendu possible. Même dans cette jeunesse, Brimoncourt regorge de personnalité. Au contraire, il se veut ludique plutôt que sérieux, avec légèreté et gaieté. Il a de l'élégance mais quelque chose d'incroyablement facile à  vivre. Un peu comme un pique-nique de fantaisie. C'est une marque confortablement en développement. Pour l'instant, ils ne produisent que quatre cuvées: le Brut Régence, le Brut Rosé, le Blanc de Blanc et l'Extra Brut. Cependant, le champagne millésimé a été déclaré comme une option pour l'avenir.