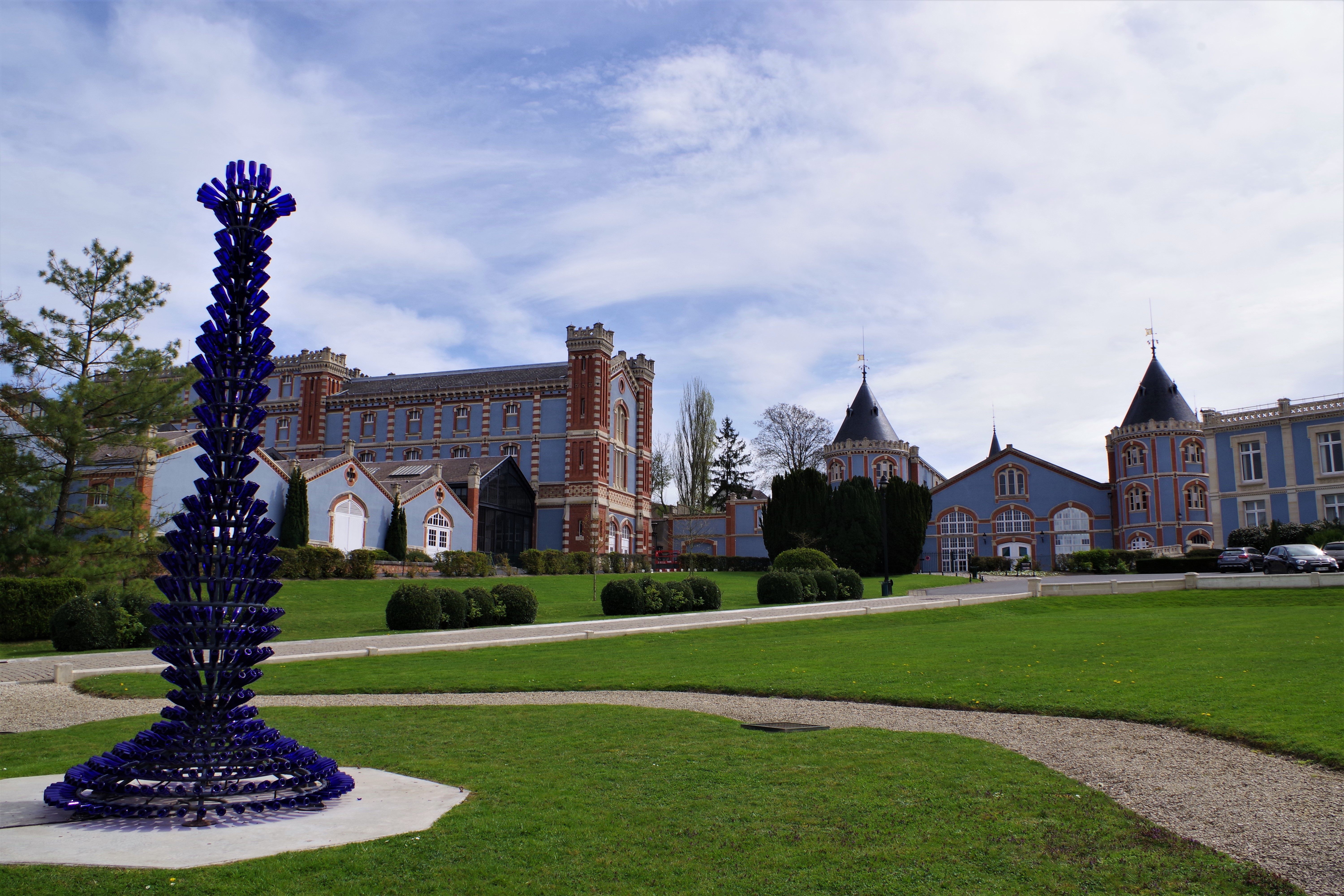 Champagne is something truly unique in many ways. There's an aura and mood surrounding this name that is both precise and mysterious at the same time. It's a mythic and exciting product that reached impressive distinction and status. This prominence has affected the appellation but also brands in a more specific ways. The truth is behind its unique character, the champagne hides a mosaic of micro-terroirs, a vast array of definite styles and overall a multifaceted personality. What is the true differentiation between a bottle and another? What is the authentic spirit and world of each of the prestigious houses?
Unmissable, unmistakable, Champagne Pommery or rather the Vranken-Pommery monopole group takes a massive stand in Reims. It was Louise Pommery who brough the brand to the extensive state it is now. She chose the core of the Gallo-Roman chalk quarries at the top of the Butte Saint-Nicaise in Reims and undertook arguably the largest construction project of the 19th century in Reims.  She disappeared in 1890 leaving an empire and a legend. She is credited with the construction of the neo-Gothic style mansions in the heights of Saint-Nicaise and the construction of 18 km of underground linked chalk cellars by connecting chalk quarries, which today house the largest underground exhibition of contemporary art. It's truly an underground city and she took the habit of naming each alley in honour of her new acquired markets. Each corner of these powdery, humid streets bears the name of a famous city. The grandiose aspect of the house is not the same from the inside. It's one of the rare champagne house that became a tourist trap, with rushed group visits and tours as uninformative as it can get.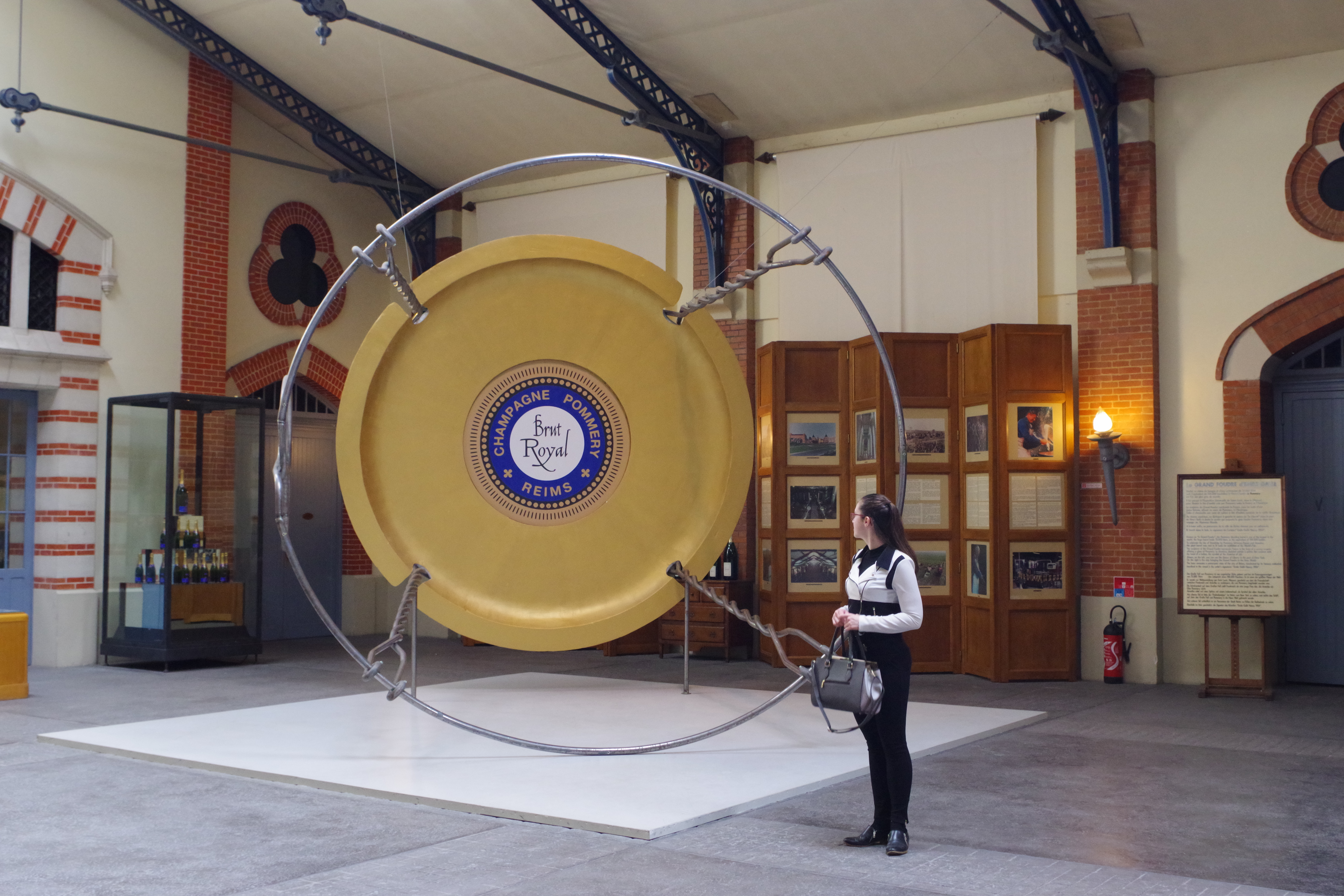 From 1991 to 2002, Pommery was under the LVMH flagship who decided to let it go afterward, keeping 220 ha of vineyards. It was an extremely hard blow for the brand and Thierry Gasco, cellar master.  It took extensive grape supply to come back from this challenge and the brand even doubled their volumes. While their generic cuvées tend to be simple and neutral, especially the brut royal, the house's personality is mostly perceived in their prestige Champagne. Created in 1979, the Cuvée Louise has a lovely purity. It's from the best plots that are reserved each year, those of Avize, Cramant and Aÿ. Also, to celebrate their 175 years, Pommery created in 2011 the Clos Pompadour. It comes from 25 ha of vineyards enclosed within the walls of the Domaine Pommery, in magnums only.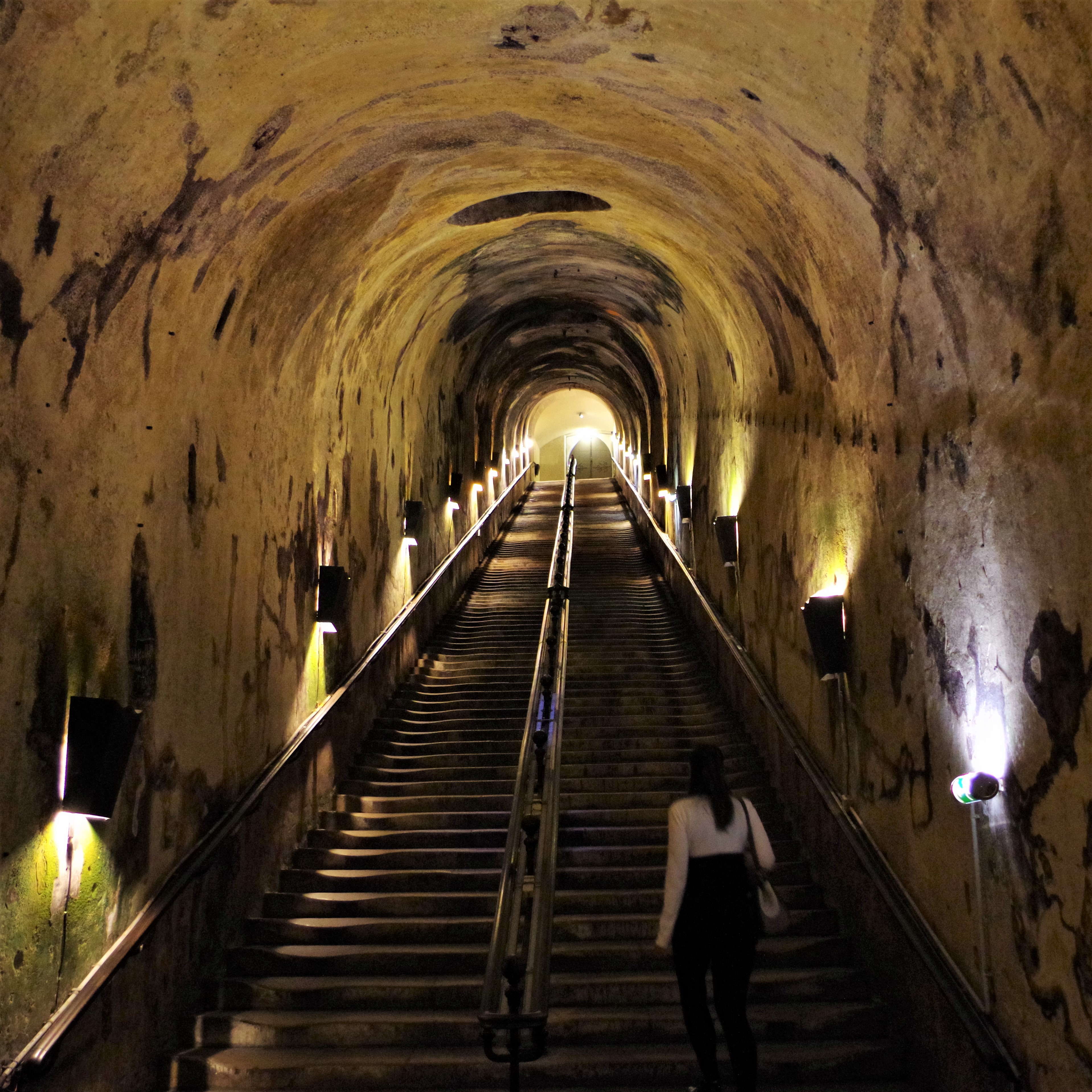 Le Champagne est quelque chose de vraiment unique à  bien des égards. Il y a une aura et une ambiance autour de ce nom à  la fois précis et mystérieux. C'est un produit mythique et passionnant qui a atteint une distinction et un statut impressionnants. Cette importance a affecté l'appellation mais aussi les marques d'une manière plus spécifique. La vérité est que derrière son caractère unique, le champagne cache une mosaïque de micro-terroirs, une vaste gamme de styles définis et une personnalité aux multiples facettes. Quelle est la vraie différenciation entre une bouteille et une autre? Quel est l'esprit et l'univers authentiques de chacune des maisons prestigieuses?
Incontournable, immanquable, le Champagne Pommery ou plutôt le groupe monopole Vranken-Pommery prend une place de choix à  Reims. C'est Louise Pommery qui a fait connaître la marque à  l'état actuel. Elle a choisi le noyau des carrières de craie gallo-romaines au sommet de la butte Saint-Nicaise à  Reims et a entrepris sans doute le plus grand projet de construction du 19e siècle à  Reims. Elle a disparu en 1890 laissant un empire et une légende. Elle est créditée de la construction des demeures de style néo-gothique dans les hauteurs de Saint-Nicaise et de la construction de 18 km de caves souterraines reliées par des carrières de craie, qui abritent aujourd'hui la plus grande exposition souterraine d'art contemporain. C'est vraiment une ville souterraine et elle a pris l'habitude de nommer chaque allée en l'honneur de ses nouveaux marchés acquis. Chaque coin de ces rues poudreuses et humides porte le nom d'une ville célèbre. L'aspect grandiose de la maison n'est pas le même de l'intérieur. C'est l'une des rares maisons de champagne qui est devenue un piège à  touristes, avec des visites de groupes et des visites guidées aussi peu informatives que possible.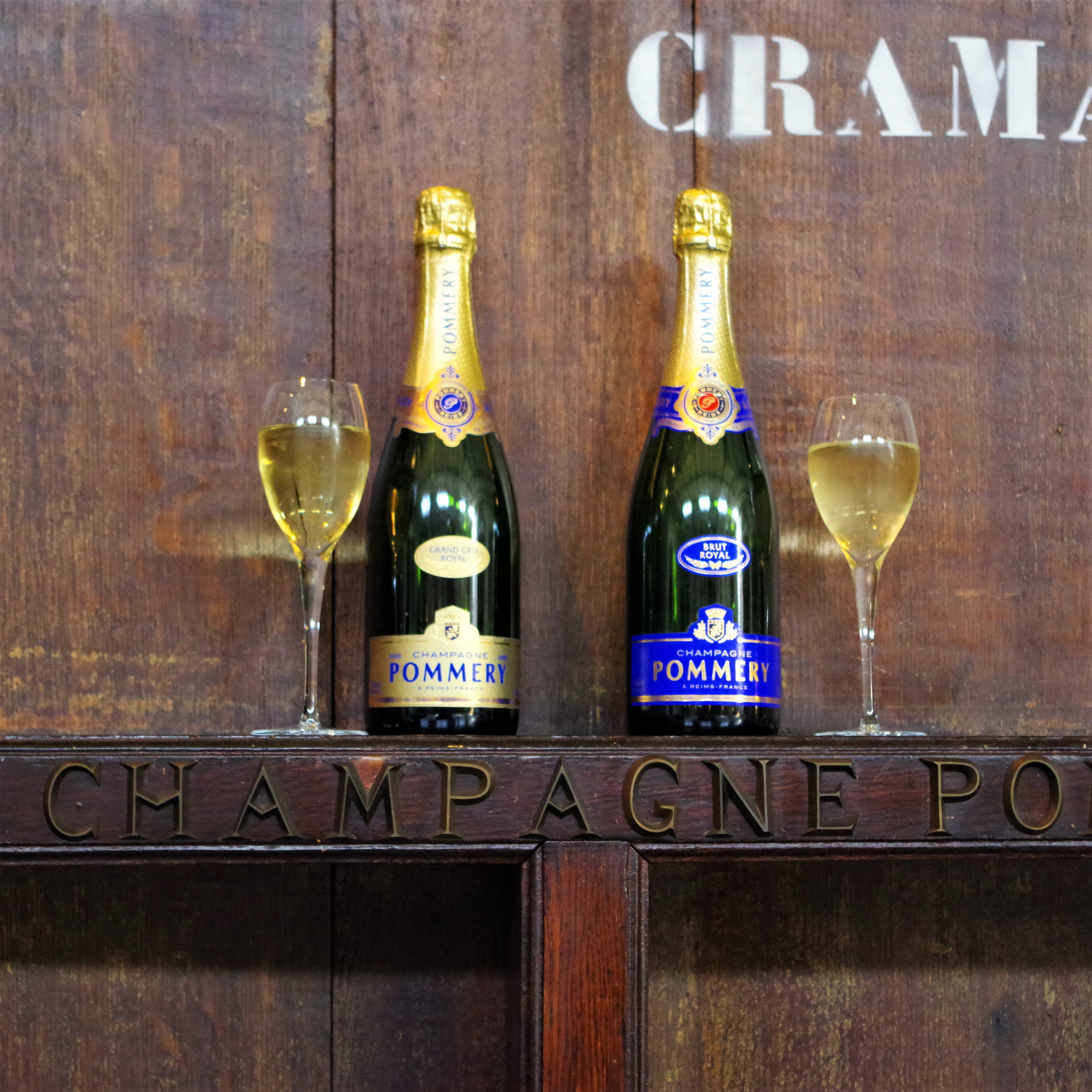 De 1991 à  2002, Pommery était sous la bannière de LVMH qui a décidé de le laisser partir par la suite, conservant 220 ha de vignes. Ce fut un coup extrêmement dur pour la marque et Thierry Gasco, maître de chai. Il a fallu un approvisionnement en raisins extensif pour revenir de ce challenge et la marque a même doublé ses volumes. Tandis que leurs cuvées génériques ont tendance à  être simples et neutres, notamment le brut royal, la personnalité de la maison est surtout perçue dans leur Champagne de prestige. Créée en 1979, la Cuvée Louise a une belle pureté. C'est à  partir des meilleures parcelles qui sont réservées chaque année, celles d'Avize, Cramant et Aÿ. Aussi, pour célébrer ses 175 ans, Pommery a créé en 2011 le Clos Pompadour. Il provient de 25 ha de vignes enfermées dans les murs du Domaine Pommery, en magnums seulement.