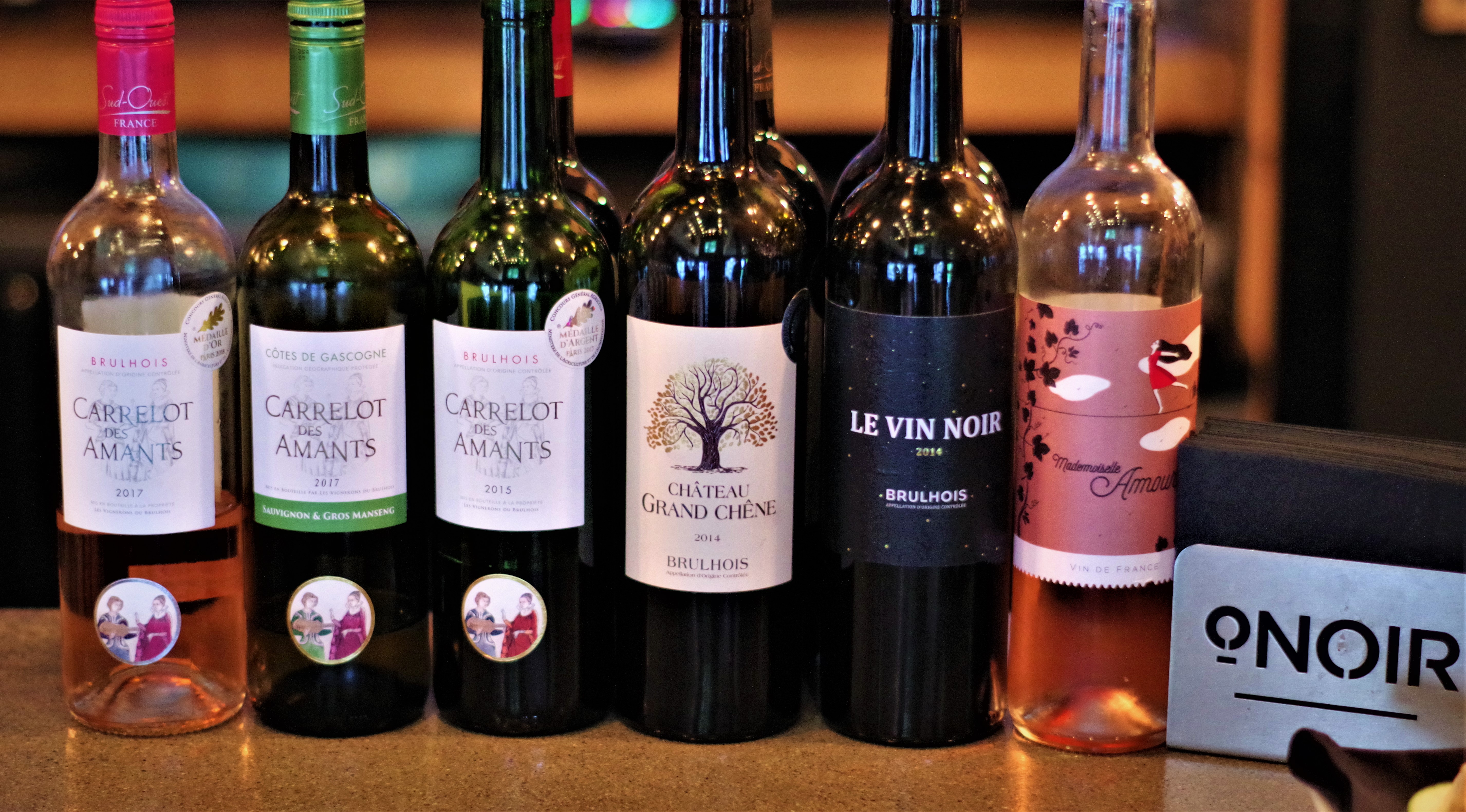 I had an amazing tasting experience pushing further the concept of blind tasting. For the 20th anniversary of the Vignerons de Brulhois presence on the Quebec Market, Christian Guérin of the Vignerons du Brulhois and Jonathan Houzelle, sensory educator came to visit and offer us the pleasure to taste in a pitch black environnement. This is something they've been doing for a while now at home in south-western France but it was their first time bringing the concept overseas.
A relativiely new AOC, Brulhois is characterized by their bold red wines, made from tannat, merlot, cabernet franc, cabernet sauvignon, etc. The region had been affected in the past by the parker trend and had lost all identity. Their duty now, is to put forward their unique iron oxide filled terroirs which is the basic of their Black-colored wines and define the Brulhois style.
What's amazing about tasting in an opaque environment is that it makes you question everything you think, or believe as well as confirming strongly your impressions. Your smell and taste gets very acute from the overstimulation, overconcentration and lack of visual. Is it white or red? Contrary to what some biased research tried to prove not so long ago, it is pretty easy to find out the color of a wine without seeing it. Even if the aromas are confusing, you can still confirm on the palate with the presence of tannins. However, it's surprising to explore the aromas and taste with an added precision.
Along the dark red wines, Brulhois also produces rosé and sauvignon blanc based whites as well as some oddity. Mademoiselle Amour is a Muscat de Hambourg, also called Muscat noir, sweet rosé. It is not a widely planted grape in the region nor anywhere in the world. However, it produces a wonderful aromatic dessert wine with balance and pleasure.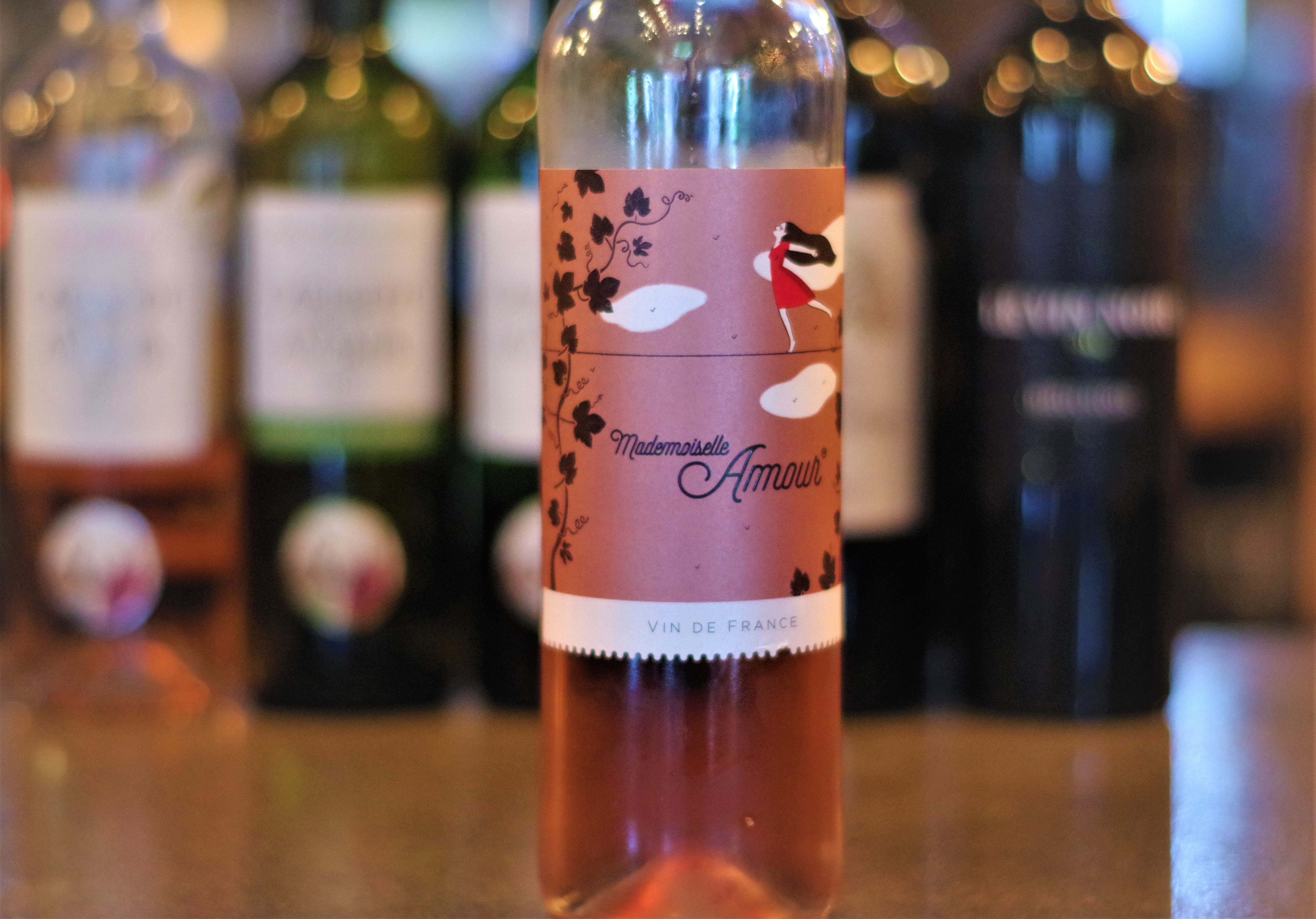 J'ai eu une expérience de dégustation incroyable poussant plus loin le concept de dégustation à  l'aveugle. Pour le 20e anniversaire de la présence des Vignerons de Brulhois sur le marché québécois, Chistian Guérin des Vignerons du Brulhois et Jonathan Houzelle, éducateur sensoriel sont venus nous rendre visite et nous offrir le plaisir de goûter dans un environnement noir. C'est quelque chose qu'ils font depuis un moment chez eux dans le sud-ouest de la France, mais c'était la première fois qu'ils apportaient ce concept outremer.
Une AOC relativement nouvelle, Brulhois se caractérise par ses vins rouges audacieux, faits de tannat, de merlot, de cabernet franc, de cabernet sauvignon, etc. La région avait été affectée dans le passé par la tendance de Parker et avait perdu toute identité. Leur devoir est maintenant de mettre en avant leurs terroirs uniques remplis d'oxyde de fer qui sont la base de leurs vins de couleur noire et de définir le style Brulhois.
Ce qui est étonnant à  propos de la dégustation dans un environnement opaque, c'est que cela vous fait douter de tout ce que vous pensez ou croyez, tout en confirmant fortement vos impressions. Votre odeur et votre goût deviennent très aigus à  cause de la sur-stimulation, de la surconcentration et du manque de visuel. Est-ce blanc ou rouge? Contrairement à  ce que certaines recherches biaisées ont tenté de prouver il n'y a pas si longtemps, il est assez facile de découvrir la couleur d'un vin sans le voir. Même si les arômes sont confus, vous pouvez toujours confirmer en bouche avec la présence de tanins. Cependant, il est surprenant d'explorer les arômes et le goût avec une précision supplémentaire.
En plus des vins rouge foncé, Brulhois produit également des blancs à  base de sauvignon blanc, des rosés ainsi que quelques curiosités. Mademoiselle Amour est un Muscat de Hambourg, aussi appelé Muscat noir, un rosé moelleux. Ce n'est pas un cépage largement planté dans la région ni ailleurs dans le monde. Cependant, il produit un merveilleux vin de dessert aromatique avec équilibre et plaisir.