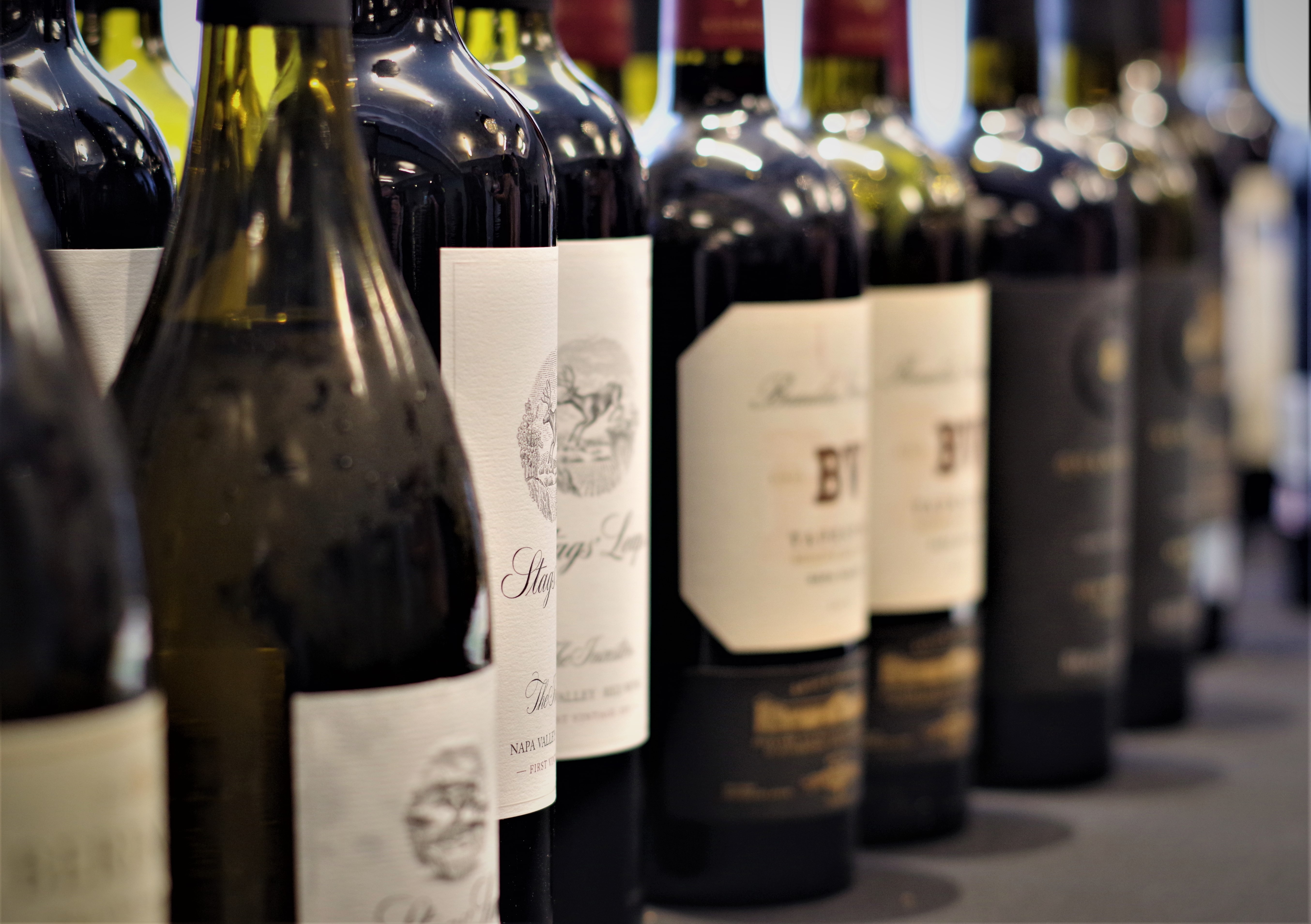 What does Stags' leap, Beringer and Beaulieu vineyard have in common, beside a dedication to quality production, of course? They're all part of the humongous treasury wine estate and represents most of the Californian side of the either Australian group. However, even if being part of such a big company has its advantages notably investments-wise, the brands truly stand on their own and follow only the rules their terroirs has established.
Stags' Leap Vineyard
As confusing as Stags' leap name can be, with two wineries (only separated by the apostrophe placement) and an appellation bearing the famous name, they are nonetheless extremely well-known and popular. Stags' leap was founded officially founded in 1893 but (Mr. Chase) started planting it in early 1880s. He was known as an investor both in mines and wines, the investor cuvee is dedicated to him in this sense. However, he went bankrupt in 1910 ( maybe a bankrupt cuvee should be made). Until 1970 the winery was completely abandoned except a small parcel planted in 1929 for the family personal 2 barrique production during prohibition.
Christophe Paubert has been the oenologist for the winery for almost ten years now. He's a born bordelais who grew up near sauternes. After numerous projects, including Yquem, Gruaud-Larose and Washington, he settled in Stags' leap district for the terroir, the land and the opportunity.
Beaulieu Vineyard
Beaulieu vineyard started out in 1900 with only 4 ha planted by George de Latour. It was one of the earliest vineyards in Rutherford. Beaulieu had a huge advantage during prohibition as it was allowed to produce sacramental wines for the Catholic Church. During this period, the estate and the production quadrupled in size. Nowadays, the vineyard keeps on aiming for the best quality with the help of experience and technology. It's a fine balance between modernity, heritage and terroir. The new automated technology was a huge help during last year wildfires as the production could continue even while the whole team had to evacuate.
Trevor Durling has recently taken the winemaker and general director position at this iconic napa estate. He's only the fifth chef winemaker for the 118 year old estate. It is a huge role that he took on with respect and humility.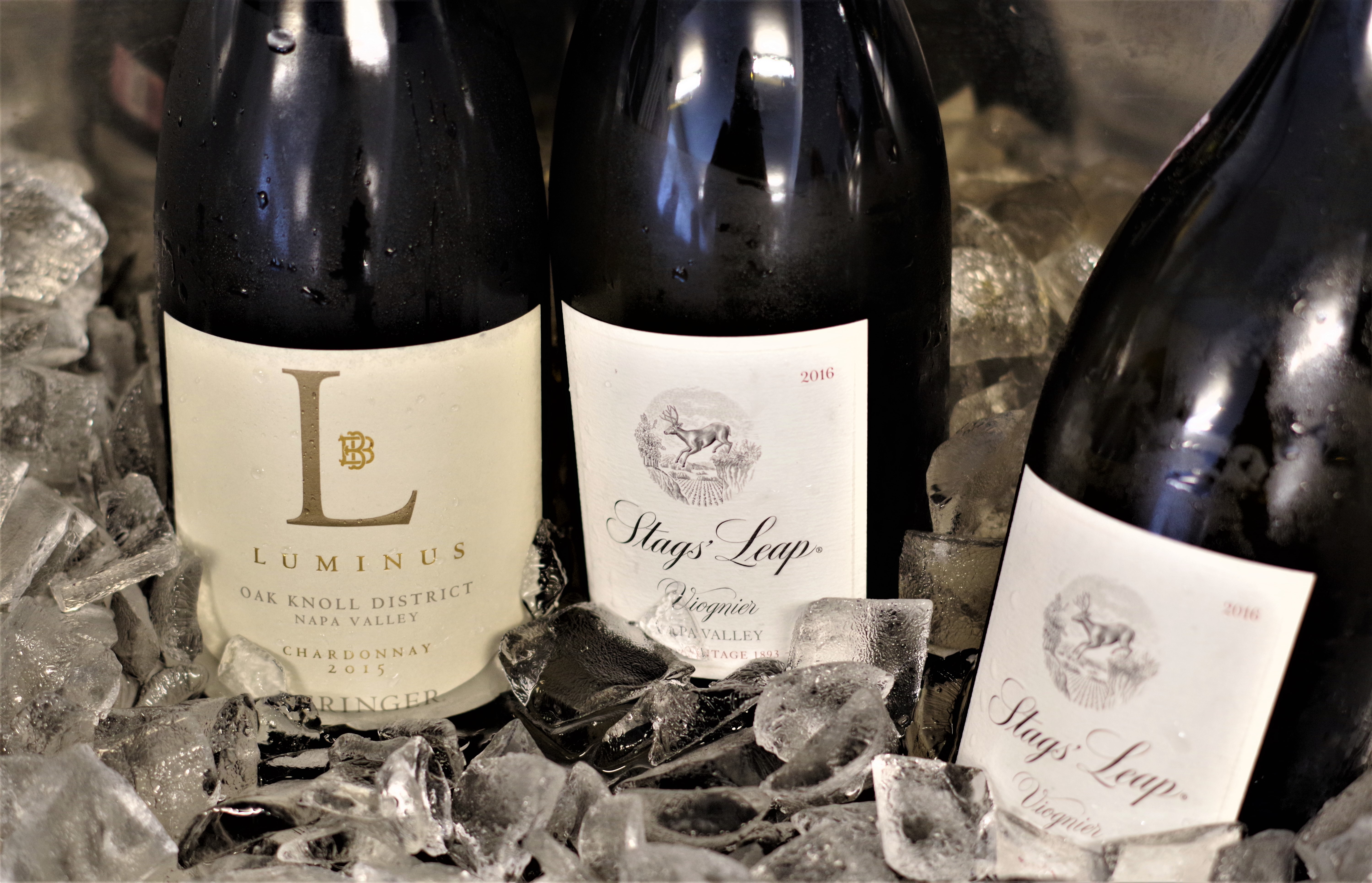 Beringer Vineyards
Beringer is a prestigious family that dates back to 1868, when Jacob Beringer, enticed sailed from his home in Mainz, Germany, to New York and later, crossed the land with the transatlantic towards the napa valley opportunities. H started working for Charles Krug with which he became close friends and later purchased 215 acres in St. Helena with his brother. This parcel known first as los Hermanos (the brothers) became the basis and heart of the Beringer estate. They were the very first in California to organize tours and wine tourism.
Mark Beringer is back to his family's vineyard since 2015 as the 8th generation of winemakers. Of course, as a descendant of this type of lineage, he was immersed in wine and in the Napa lifestyle. However, he didn't stay home all his life. He started winemaking at Benziger in Sonoma, followed at Duckhorn vineyards and then switched to Artesa in 2009.
The Whites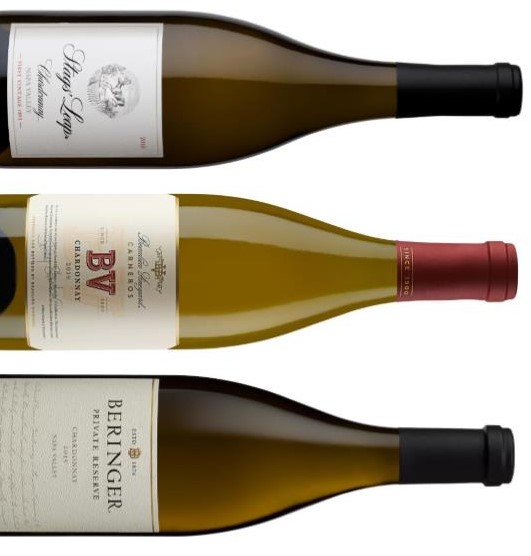 Stag's leap 2016 chardonnay produces a very expressive chardonnay with aromas of white fruits, meringue, exotic fruits, vanilla and almonds. It's a warming white with a touch of sour on the finale. This chardonnay comes from carneros and oak knolls.
Beaulieu 2016, carneros chardonnay is very round and rich. It's pungent of shredded coconut, sweet spices, plain yogurt and brioche. It's a viscous and textured wine due to the lees ageing. However, the only half malolactic fermentation done keeps it quite fresh.
Beringer, 2015 private reserve was bolder than the others with a warm, semi-woody taste. Aromas include, classic white fruits but also pineapples and very caramelized, vanilla crème brûlée.
Meritage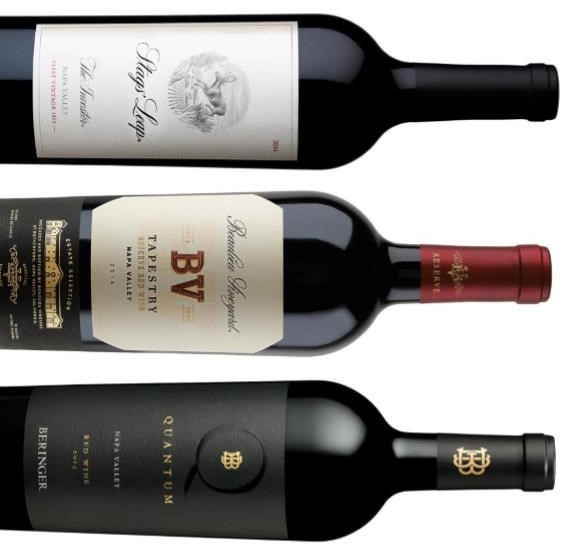 Stags' Leap Winery 2014 The Investor, is showcasing their elite grape variety: Petite syrah (32%), along with merlot, cabernet sauvignon and Malbec. It's an inky fushia-colored wine that is very juicy, fruity, even saucy. It's deep, voluptuous with candied cherries, a warm feeling and soft tanins.
Beaulieu Vineyard 2014 Tapestry is strong and dense. The Cabernet Sauvignon is standing out in the blend with a characteristic very berry style, concentrated cassis, baked prunes, dried cranberries, graphite and a touch of fresh leaves. If one word was to describe 2014, it would be 'ripeness'.
Beringer Vineyards 2014 Quantum is dark, black and opaque. The nose is as dark as the color filled with black cherries, BBQ smoke, strong spices and expresso along with its bitterness. The mouthfeel is grainy and sandy.
The Cabernet Sauvignon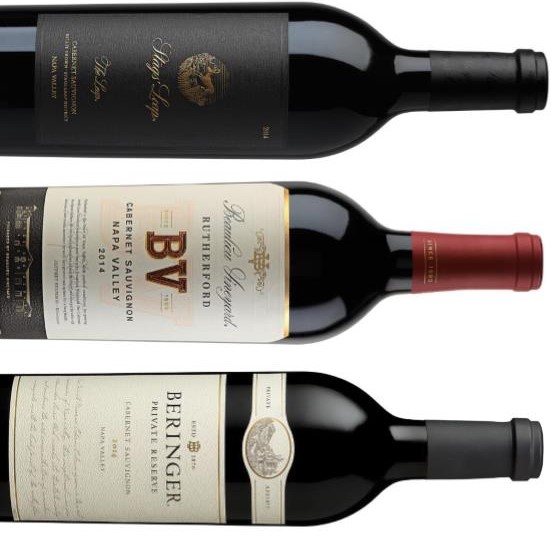 Stags' Leap Winery 2014 The Leap Cabernet Sauvignon has a very deep and impressive smell. On the palate it's like a very fresh burst of every berry you can think of. This first impression is then followed by robustness and tannins. I'd say it's quite overpowering for now but shows great potential. This opulence is distinctive of 2014.
Beaulieu Vineyard 2014 Rutherford Cabernet Sauvignon is not actually a single varietal. It also has 4% of Petit Verdot, 3% of Merlot and 3.5% of Malbec. However, 80% of the actual cabernet sauvignon comes from their historic ranches #1, #2 and #10 that are known to offer solid structure and destined to be renamed soon with more poetic names. I tough it was quite closed and was expecting more from it. Ii's definitely a simply strong juice but the aromas seemed muted. Neutral fruits, joined by subtle Moka, earth and tobacco all miss some intensity.
Beringer Vineyards 2014 Private Reserve Cabernet Sauvignon joins a portfolio of AVAs (Howell Mountain, St. Helena, Spring Mountain, Mount Veeder, Calistoga). It has a lovely complexity and approachable bouquet. The overripe blueberries and blackberries are joined by fresh violets, spices, oakiness, dust and licorice. On the palate, it's a completely different wine, the strong and grippy tanins leaves only earth and allspices taste.