The Institute of Fine Italian Wines – Premium Brands includes 19 of Italy's Top wine making producers who have joined together collectively since 2004 on marketing activities to improve both the image of Italian wine and theirs. Each member is extremely innovative yet highly representative of the production of their region. It is said that together, they share 3,000 years of wine history.
Grandi Marchi est L'Institut des grands Vins Italiens – Cette marque inclus 19 des meilleurs producteurs de vins italiens qui se sont regroupés depuis 2004 autour d'activités marketing pour améliorer à  la fois l'image du vin italien et la leur. Chaque membre est extrêmement innovateur et très représentatif de la production de sa région. On dit qu'ensemble, ils partagent 3 000 ans d'histoire du vin.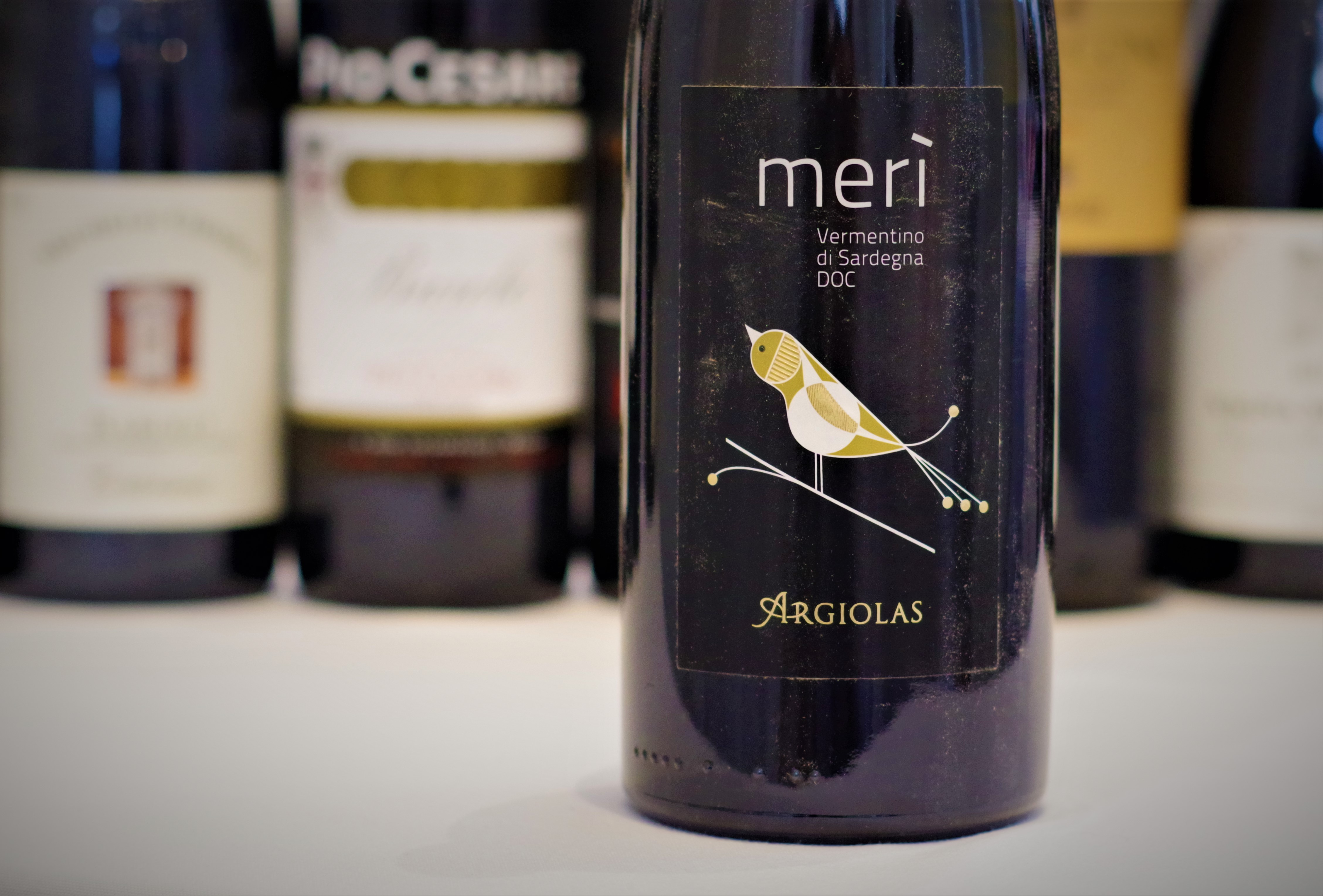 Its members include:
Argiolas
Famous producer in Sardegna, Antonio Argiolas started the winery about a century ago. His two sons, Franco and Giuseppe, inherited his passion and in their turn passed it on. They are putting forward the traditional Sardinia grape varieties.
Producteur célèbre en Sardaigne, Antonio Argiolas a inauguré le domaine il y a environ un siècle. Ses deux fils, Franco et Giuseppe, ont hérité de sa passion et l'ont transmise à  leur tour. Ils mettent en avant les cépages traditionnels de Sardaigne.
Biondi Santi
One of the Tuscan representative, Tenuta Greppo Jacopo Biondi Santi Is considered the inventor of Brunello when in 1932, after the terrible phylloxera crisis, they planted sangiovese only in montalcino.
L'un des représentants de la Toscane, Tenuta Greppo Jacopo Biondi Santi est considéré comme l'inventeur du Brunello lorsqu'en 1932, après la terrible crise du phylloxéra, ils ont planté du Sangiovese seulement à  Montalcino.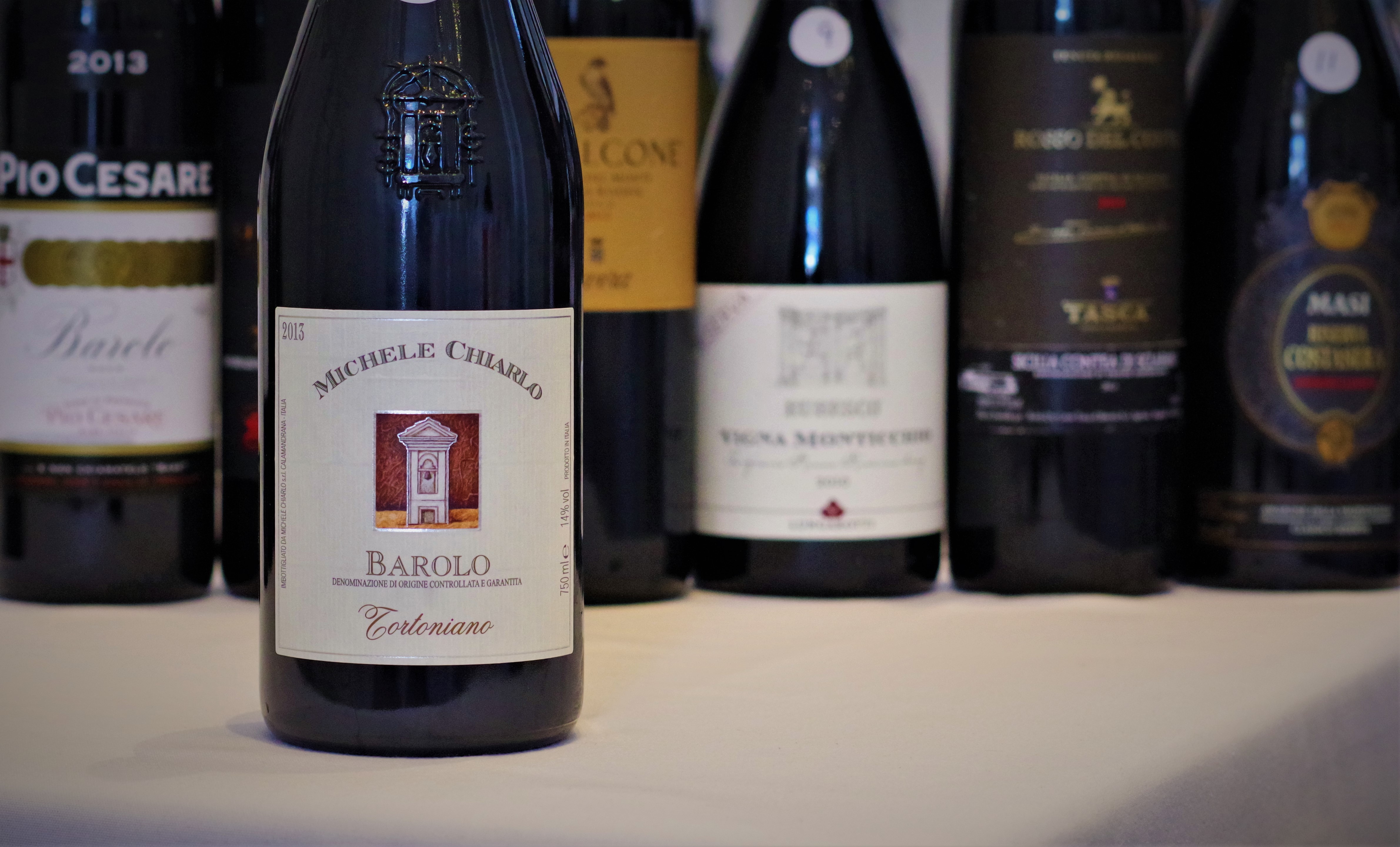 Michele Chiarlo
Michele Chiarlo was founded in 1956 by the original and present owners, Michele and Giuseppina Chiarlo. The estate is quite a traditional one. They only work the classic piedmont style with only the 4 grapes that are the greatest Piedmont native varietals: Nebbiolo, Barbera, Cortese and Moscato. This family estate has 110 hectares of vines, of which 60 are placed between Calamandrana in the classic zone of Barbera d'asti, Barolo and Gavi.
Michele Chiarlo a été fondée en 1956 par les propriétaires d'origine et actuels, Michele et Giuseppina Chiarlo. Le domaine est assez traditionnel. Ils ne travaillent que le style piedmontais classique avec seulement les 4 cépages qui sont les plus grands cépages autochtones du Piedmont: Nebbiolo, Barbera, Cortese et Moscato. Ce domaine familial compte 110 hectares de vignes, dont 60 sont situées entre Calamandrana dans la zone classique de Barbera d'Asti, Barolo et Gavi.
Ambrogio e Giovanni Folonari
The Folonari Family has been closely linked with the Italian history. Folonari is spread across Tuscany, in all the best appelations: Chianti Classico, Montalcino, Montepulciano, Bolgheri and Montecucco in Maremma. It includes different estate, Tenuta di Nozzole and Tenuta del Cabreo in Grève del Chianti, Campo al Mare in Bolgueri DOC, Tenuta la Fuga in Montalcino, TorCalvano Gracciano in Vino Nobile and Tenuta di Vigne a Perrona in Maremma.
La famille Folonari a été étroitement liée à  l'histoire italienne. Folonari est répandu à  travers la Toscane, dans toutes les meilleures appellations: Chianti Classico, Montalcino, Montepulciano, Bolgheri et Montecucco à  Maremma. Il comprend différents domaines, Tenuta di Nozzole et Tenuta del Cabreo à  Grève del Chianti, Campo al Mare à  Bolgueri DOC, Tenuta la Fuga à  Montalcino, TorCalvano Gracciano à  Vino Nobile et Tenuta di Vigne à  Perrona à  Maremma.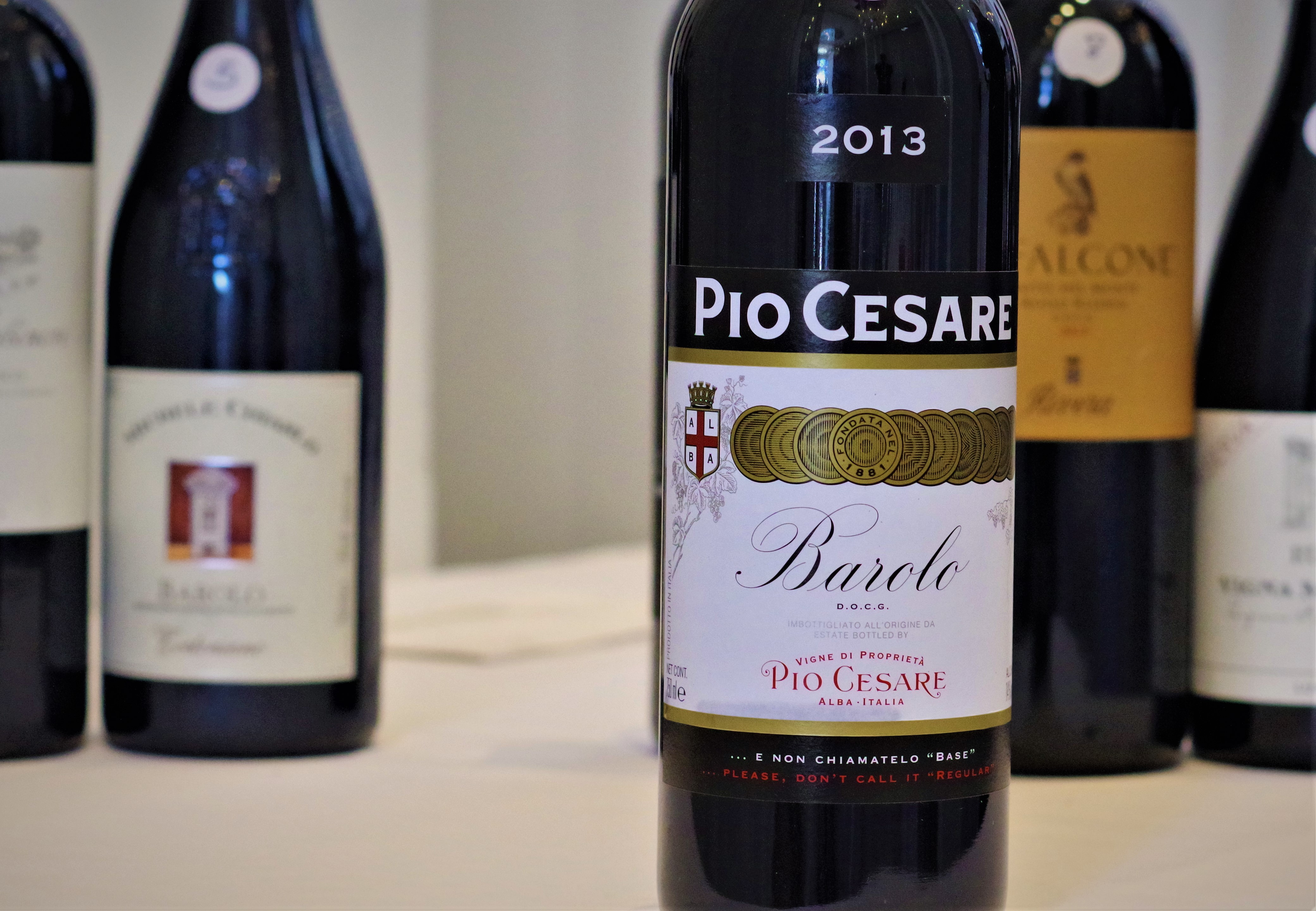 Pio Cesare
Pio Cesare was founded in 1881 by Cesare Pio and has remained family owned ever since. Even, if they didn't own the land at that time, they remained pretty much within the same position around the town of Alba. Most of their vineyards are on the limestone rich soils of SerraLunga but they also have quite an expansive portfolio of communes in Barolo and Barbaresco including, but not limited to, Castiglione, la Morra and a just acquired Monforte 10 hectares. They have a stance between wanting some modernity, but also wanting to keep the house's family style.
Pio Cesare a été fondée en 1881 par Cesare Pio et est restée familiale depuis. Même s'ils ne possédaient pas la terre à  ce moment-là , ils sont restés à  peu près dans la même position autour de la ville d'Alba. La plupart de leurs vignobles se trouvent sur les sols riches en calcaire de SerraLunga, mais ils possèdent également une vaste gamme de communes à  Barolo et Barbaresco, notamment Castiglione, la Morra et 10 hectares récemment acquis à  Monforte. Ils prennent position entre vouloir une certaine modernité, mais aussi vouloir garder le style familial de la maison.
Gaja
Representing Langue, the Gaja Winery was founded by Giovanni Gaja in 1859 and has been owned and operated by five generations of the Gaja family. Giovanni Gaja was the great-grandfather of Angelo Gaja, the Winery's current owner with his daughter Gaia. Gaja celebrated its 150th anniversary in 2009, it was founded with only two hectares but has quite grown since.
Représentant la r.gion de Langue, Gaja Winery a été fondée par Giovanni Gaja en 1859 et a été détenue et exploitée par cinq générations de la famille Gaja. Giovanni Gaja était l'arrière-grand-père d'Angelo Gaja, le propriétaire actuel du domaine avec sa fille Gaia. Gaja a célébré son 150e anniversaire en 2009, il a été fondé avec seulement deux hectares mais a tout à  fait grandi depuis.
Tenuta San Guido
This is the estate that started Bolgueri DOC and the whole super Tuscan category.The star of super tuscans, first estate to plant international grape. No wonder sassicaia made history and is now so popular. The name Sassicaia means, place of many stones, and the gravelly soil has been compared to those found in the Médoc.
C'est le domaine qui a lancé Bolgueri DOC et toute la catégorie super-toscans. La star des super-toscans, premier domaine à  planter des raisins internationaux. Pas étonnant que Sassicaia ait fait l'histoire et soit maintenant si populaire. Le nom de Sassicaia signifie, lieu de nombreuses pierres, et le sol graveleux a été comparé à  ceux trouvés dans le Médoc.
Ca' del Bosco
In 1968, the vineyards of Ca 'del Bosco, one of the very few Italian wineries with pride and passion, started the oenological "Renaissance" in Italy taking the name of Franciacorta into the world.
En 1968, le vignoble de Ca 'del Bosco, l'un des rares vignobles italiens avec fierté et passion, a commencé la «Renaissance» Å"nologique en Italie en propulsant le nom de Franciacorta dans le monde.
Umani Ronchi
Umani Ronchi ia leader in the Marche region and has been an important part of the new Verdicchio popularity and awareness. The Umani Ronchi farm, in the heart of the Verdicchio dei Castelli di Jesi DOC's Classico zone, was taken over in the 1960s by engineer Roberto Bianchi, who entrusted his son-in-law Massimo Bernetti with the estate. Massimo, now 79, believed in the potential of Verdicchio.
Umani Ronchi est le leader dans la région des Marches et a joué un rôle important dans la popularité et la notoriété du Verdicchio. Le domaine Umani Ronchi, au cÅ"ur de la zone Classico de Verdicchio dei Castelli di Jesi DOC, a été reprise dans les années 1960 par l'ingénieur Roberto Bianchi, qui a confié la propriété à  son gendre Massimo Bernetti. Massimo, maintenant âgé de 79 ans, croyait au potentiel du Verdicchio.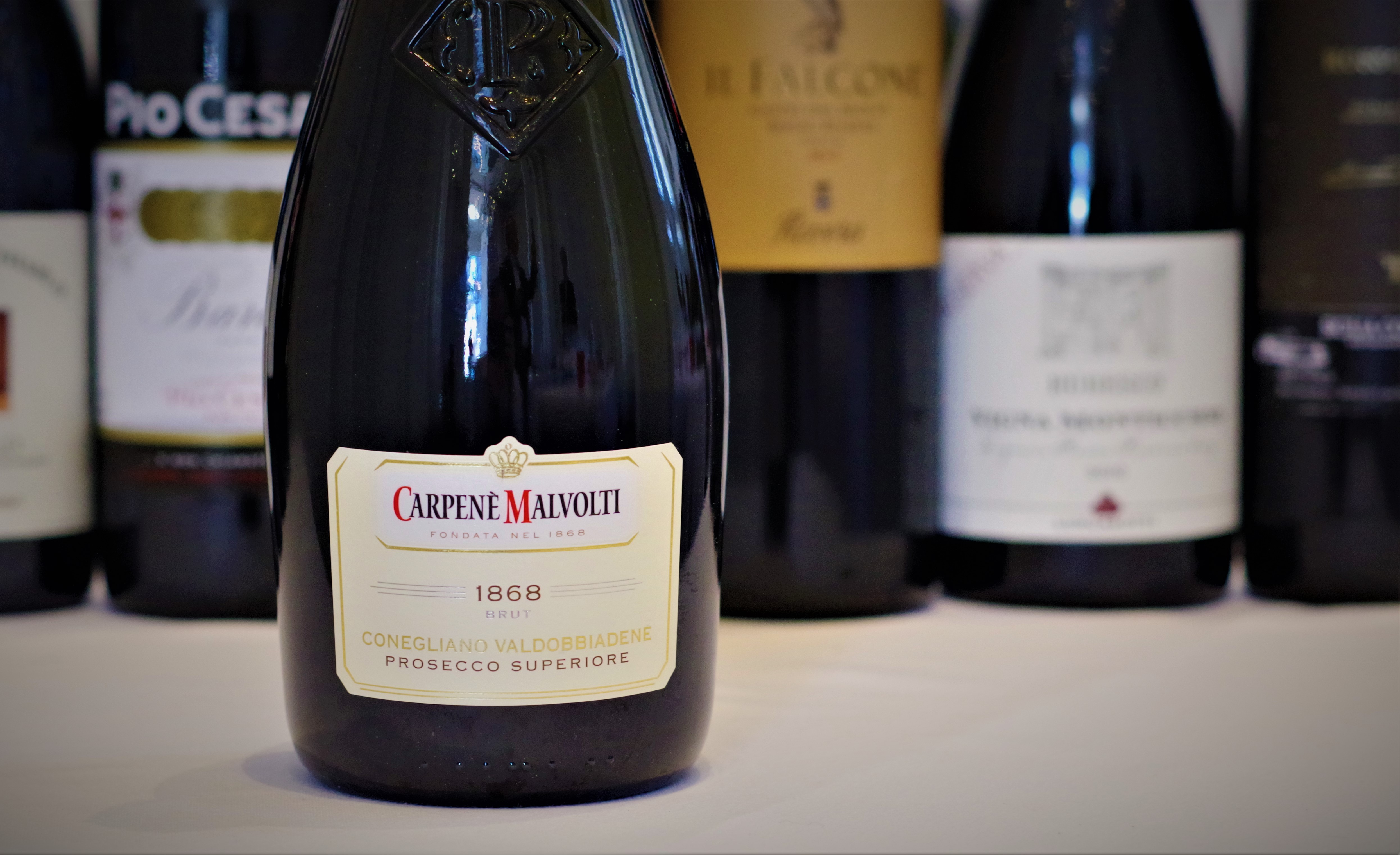 Carpenè Malvolti
The name Carpenè Malvolti has played a key role in the history of Sparkling Prosecco. It brought posterity to the tradition of Prosecco and also research and study to bring it to prestige and major market space it now have.
Le nom de Carpenè Malvolti a joué un rôle clé dans l'histoire du Prosecco. Il a apporté la postérité à  la tradition du Prosecco et aussi la recherche et l'étude pour l'apporter au prestige et à  l'espace de marché important qu'il a maintenant.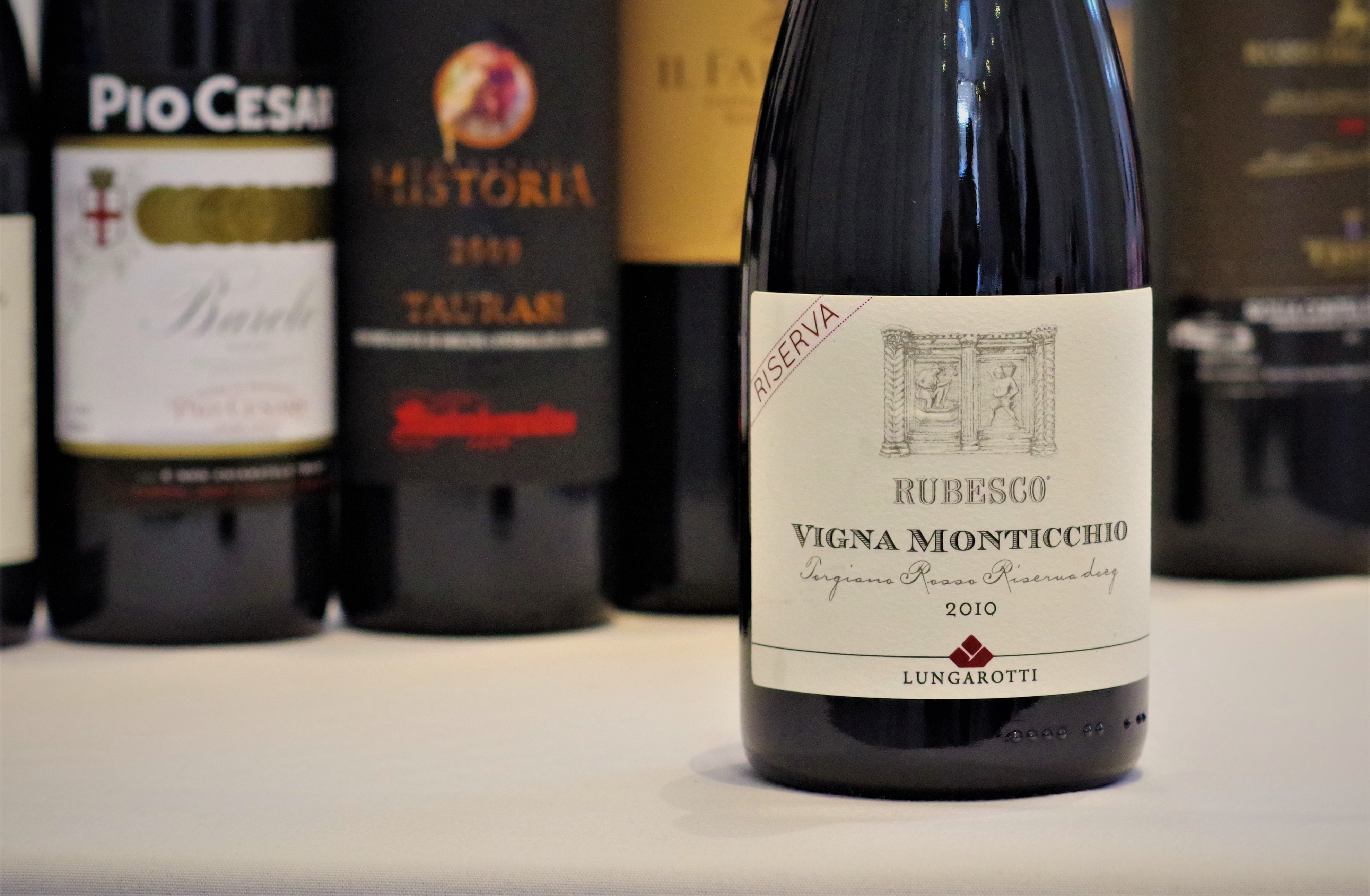 Lungarotti
Lungarotti is synonymous with Torgiano, the region which gave birth to Umbrian wine. An umbrian champion, with a very female-powered company. It all began with Rubesco, the iconic label of the Cantine Lungarotti winery, whose name derives from the Latin "rubescere", to blush.
Lungarotti est synonyme de Torgiano, la région qui a donné naissance au vin de l'Ombrie. Un champion ombrien, avec une entreprise très féminine. Tout a commencé avec Rubesco, le label emblématique de la cave Cantine Lungarotti, dont le nom dérive du latin "rubescere", à  rougir.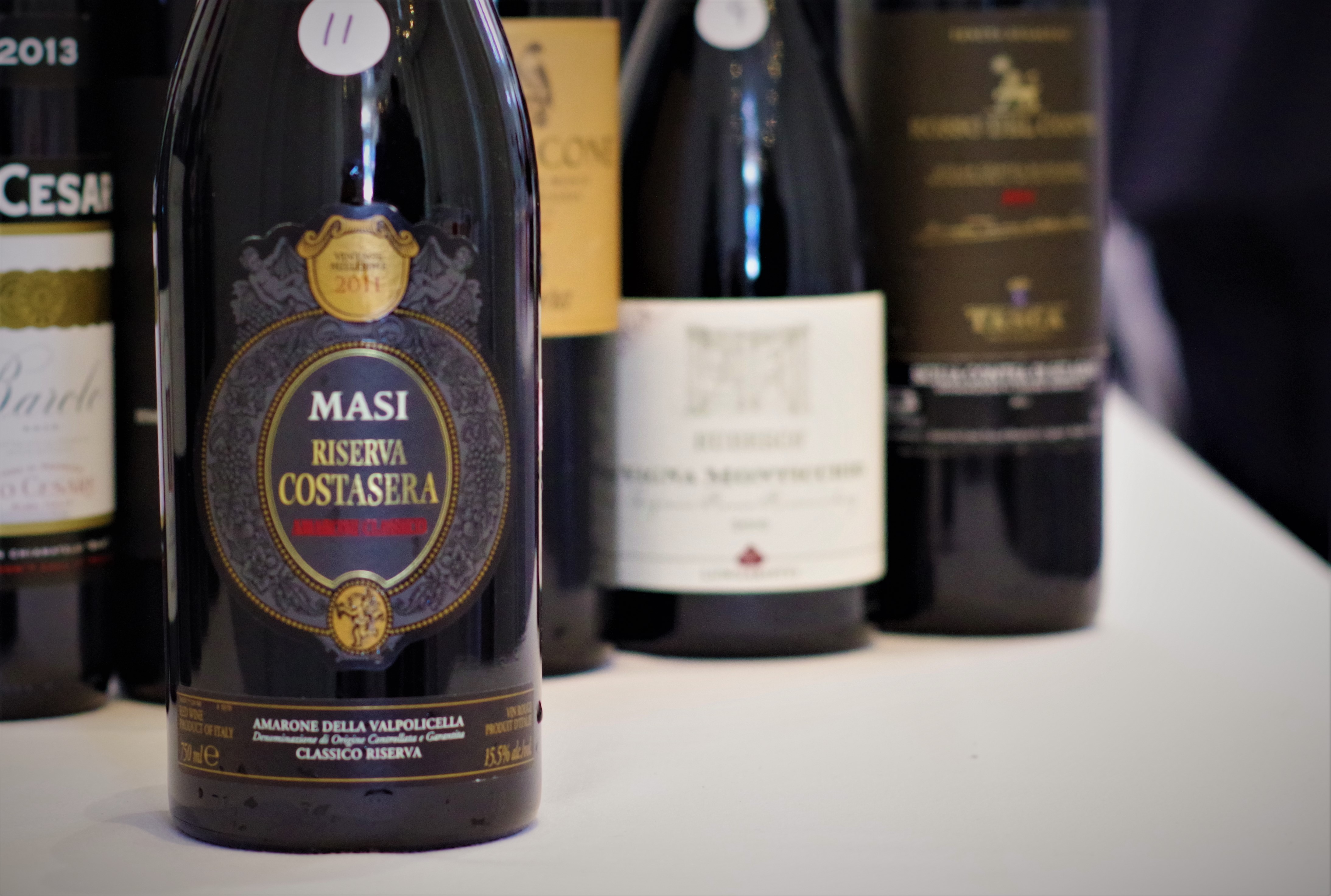 Masi
For over 200 years, the Boscainis have been producers and winemakers in the Veneto, Skilled in the production of Amarone & Recioto. The name Masi comes from "Vaio dei Masi," the little valley purchased by the Boscaini family in the late 18th Century. Masi has been a pioneer in Italy of the concept of cru, or "single vineyard" wines, made from grapes picked in the individual vineyard location that gives the wines their name, since the 1950s.
Depuis plus de 200 ans, les Boscainis sont producteurs et viticulteurs en Vénétie, qualifiés dans la production d'Amarone & Recioto. Le nom Masi vient de "Vaio dei Masi", la petite vallée achetée par la famille Boscaini à  la fin du 18ème siècle. Masi a été un pionnier en Italie de la notion de cru, à  partir de raisins cueillis dans des vignobles individuels donnant leur nom aux vins, depuis les années 1950.
Alois Lageder
Founded in 1823, and now directed by Alois Lageder and Alois Clemens Lageder, represents the extraordinary diversity of the Alto Adige region and its wide range of grape varieties.
Fondée en 1823 et dirigée aujourd'hui par Alois Lageder et Alois Clemens Lageder, elle représente l'extraordinaire diversité de la région de Alto-Adige et son large éventail de cépages.
Donnafugata
Donnafugata is one of the most well-known names in the wine world of Sicily. Their beautiful wines not only express the warmth of a place, but also the passion of the family who owns the winery.
Donnafugata est l'un des noms les plus connus dans le monde du vin de la Sicile. Leurs beaux vins expriment non seulement la chaleur d'un lieu, mais aussi la passion de la famille qui possède le domaine.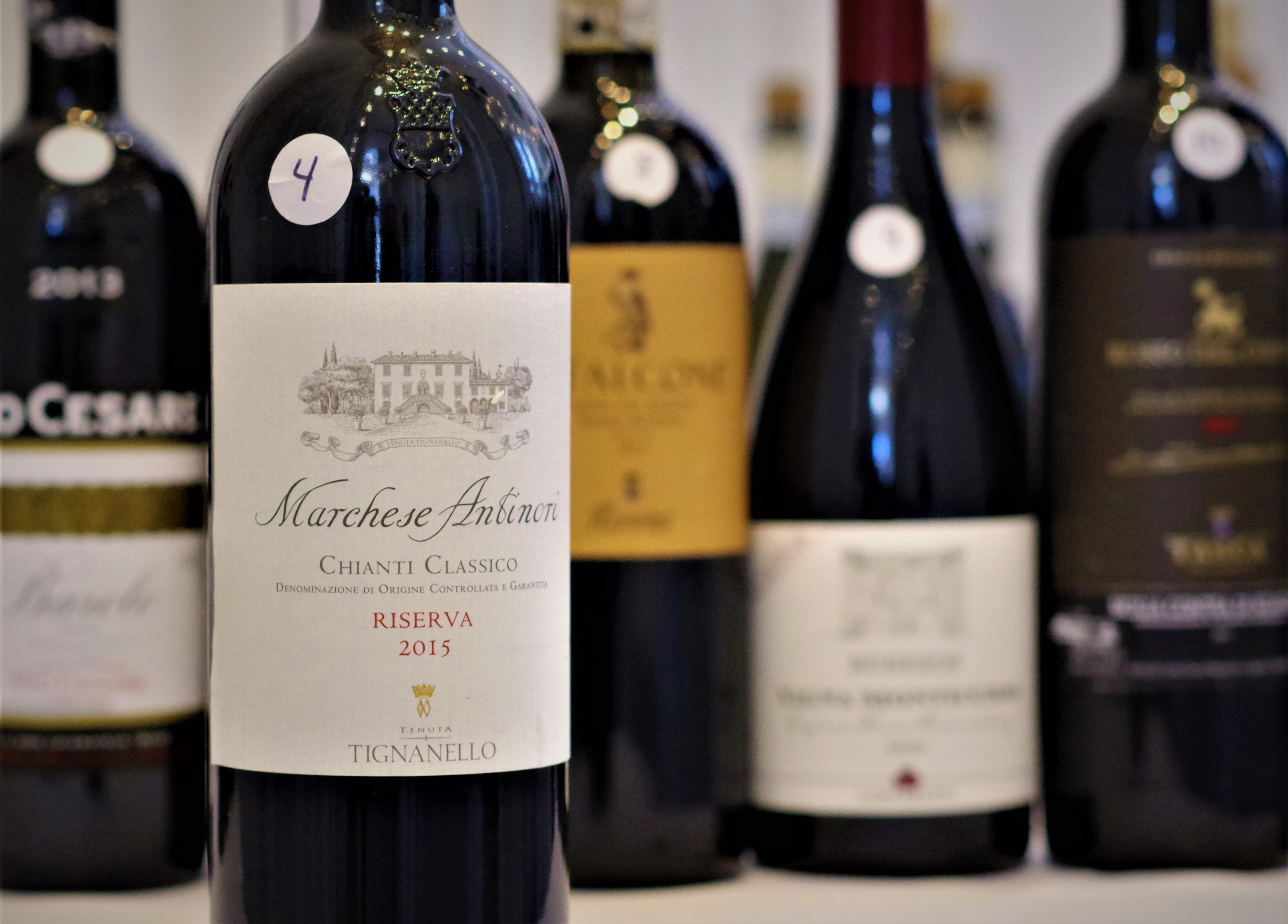 Marchesi Antinori
If you drink wine, you probably already know the name Antinori. They've been in the business since 1385 and specialize in Chianti. Yet, they are especially known for the famous "Super Tuscan" Tignanello.
Si vous buvez du vin, vous connaissez probablement déjà  le nom Antinori. Ils sont dans l'entreprise depuis 1385 et se spécialisent dans le Chianti. Pourtant, ils sont surtout connus pour le célèbre "Super Toscan" Tignanello.
Tasca d'Almerita
Tasca d'Almerita is a Sicilian wine producer founded in 1830 and it  has been a  reference for high quality wine for over 100 years so far. Tasca has the following estates: Regaleali, Capofaro, and Whitaker. The Regaleali estate is at the forefront of the family's wine production.
Tasca d'Almerita est un producteur de vin sicilien fondé en 1830 et il a été une référence pour le vin de haute qualité depuis plus de 100 ans. Tasca a les domaines suivants: Regaleali, Capofaro et Whitaker. Le domaine Regaleali est à  l'avant-garde de la production de vin de la famille.