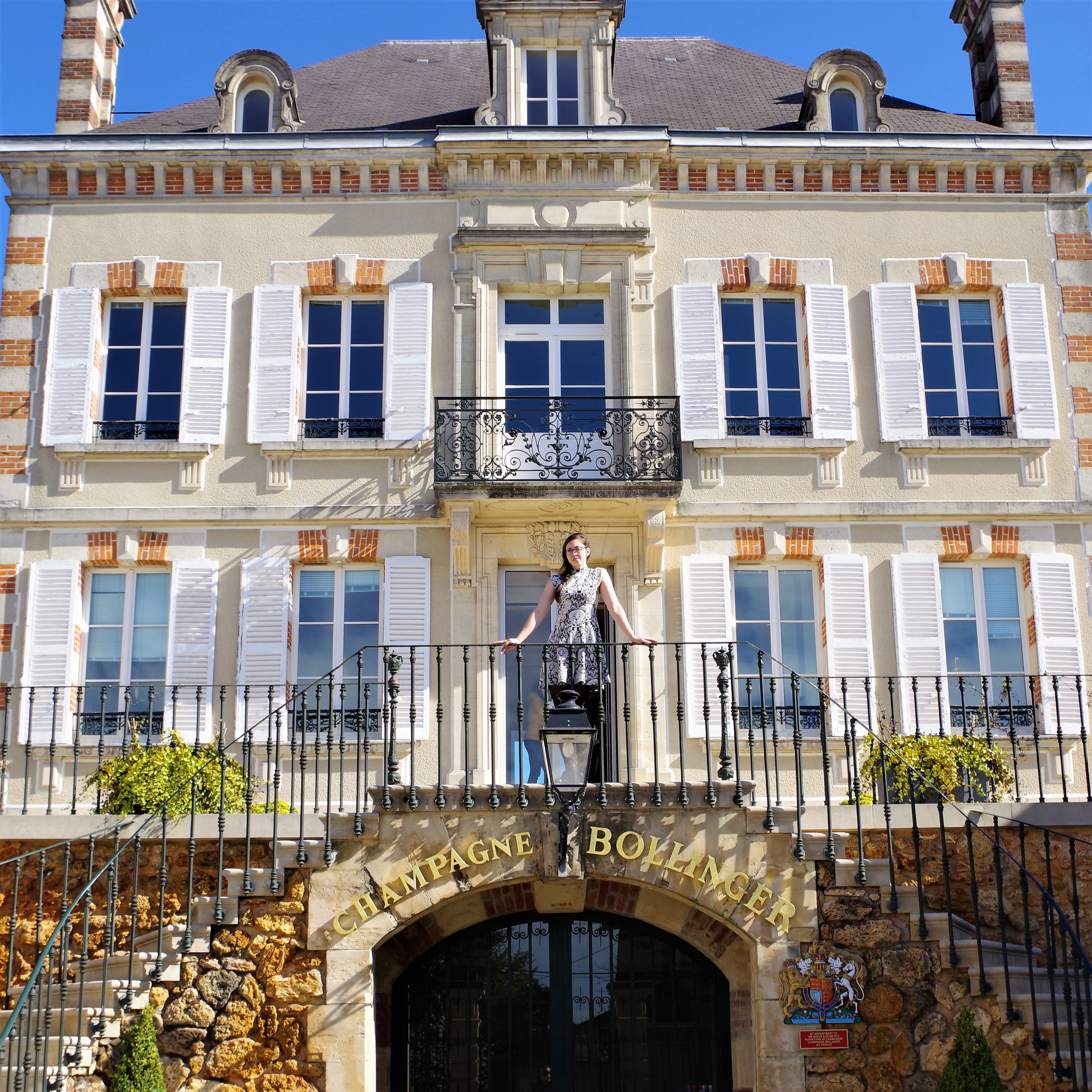 Champagne is something truly unique in many ways. There's an aura and mood surrounding this name that is both precise and mysterious at the same time. It's a mythic and exciting product that reached impressive distinction and status. This prominence has affected the appellation but also brands in a more specific ways. The truth is behind its unique character, the champagne hides a mosaic of micro-terroirs, a vast array of definite styles and overall a multifaceted personality. What is the true differentiation between a bottle and another? What is the authentic spirit and world of each of the prestigious houses?
Champagne Bollinger is often associated with glamour, celebrity and class. Partially because of the hype around its long-term relationship and exclusivity with James Bond, but also the events and general marketing approach. It is a celebrity Champagne filled with character without any doubts. But besides these star relationship and prestigious fans, Bollinger also has its very own history and style defined both by its legacy, its founder and own singularities. From the Bollinger dynasty, Madame Elizabeth Bollinger, and the image of her cycling through the vineyards is a proper descriptive for the house's story. This strong businesswoman, witty and cheerful, was the character pushing toward innovation such as the original R.D. cuvee but also the reason the house was so late to create their own Rosé cuvee.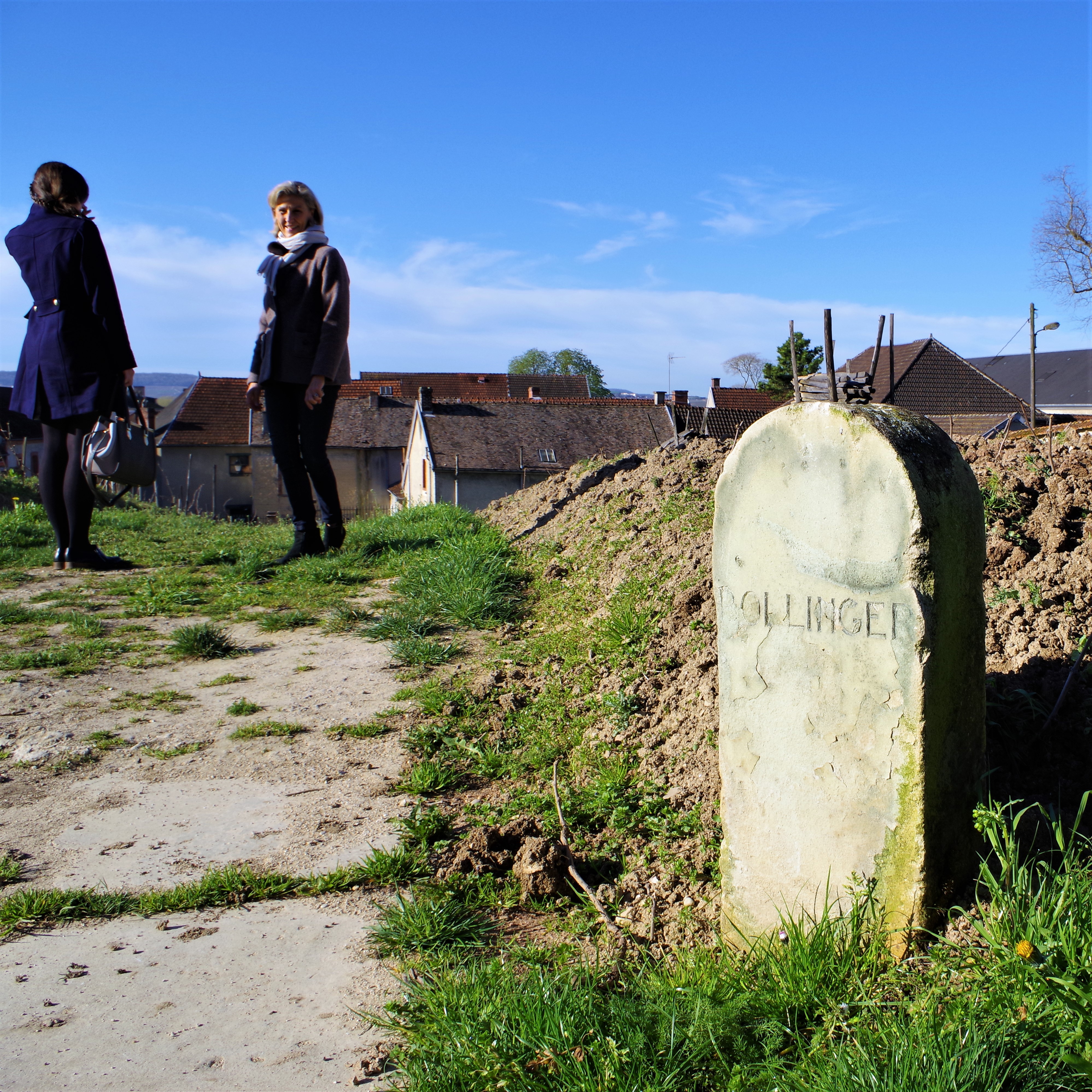 With a backbone made of Pinot Noir and a specific style preserved by their exceptional reserve wines collection, in magnums please, and of course, the revealed and outspoken use of wood, the Bollinger style is incredibly bold. Professions and savoir-faire are so important to Bollinger that an on-site Tonnelier workshop ensures the maintenance of the precious barrels. Full-time riddlers are in charge of part of the production in a traditional way. It's a classical approach with a memory of time and method. Wherever ancestral techniques have proved to guarantee the highest quality, they are preserved however challenging this choice might prove from natural corks to the very particular Non-grafted vines grown in the traditional en foule layering system of les Vieilles Vignes Françaises.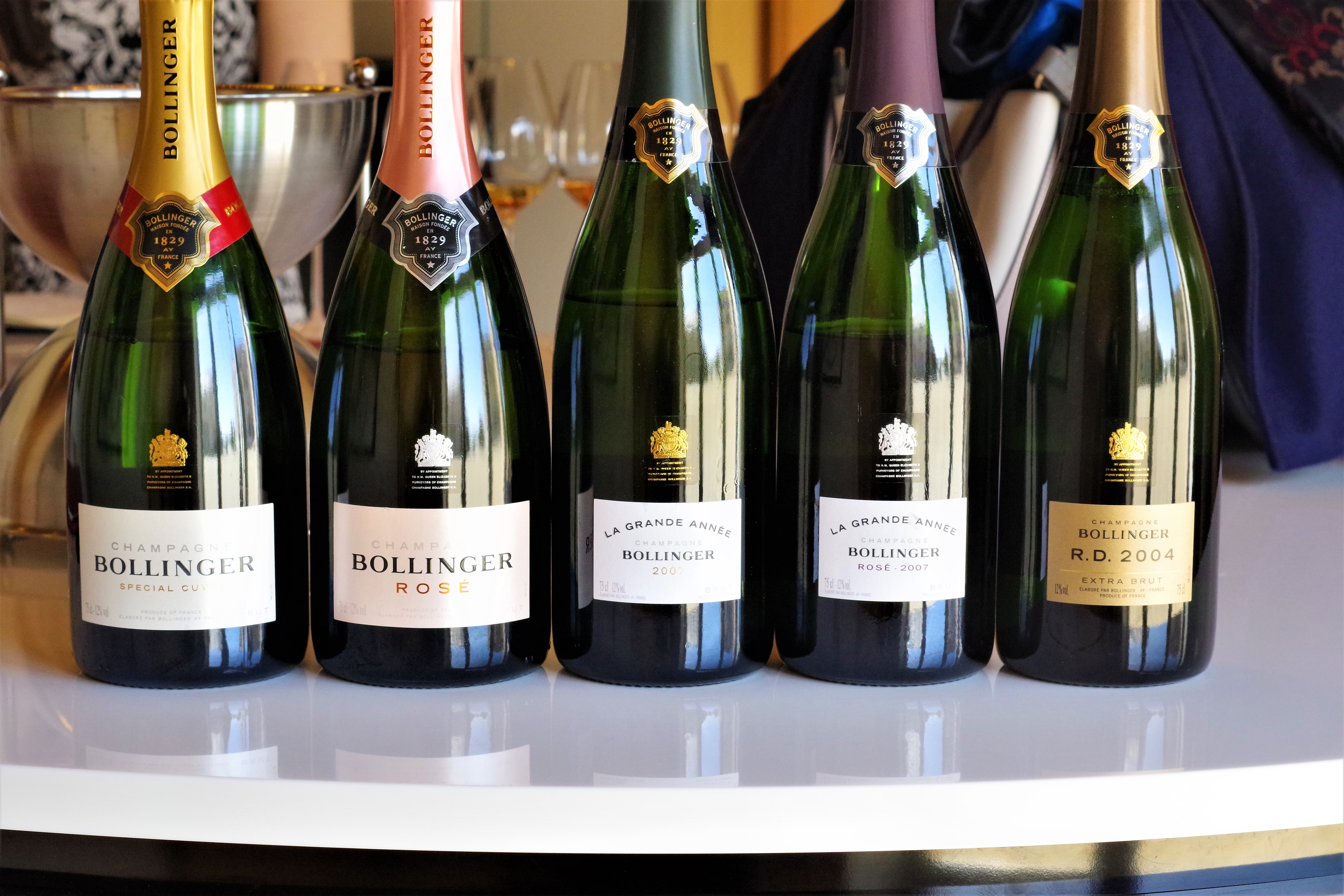 Le Champagne est quelque chose de vraiment unique à  bien des égards. Il y a une aura et une ambiance autour de ce nom à  la fois précis et mystérieux. C'est un produit mythique et passionnant qui a atteint une distinction et un statut impressionnants. Cette importance a affecté l'appellation mais aussi les marques d'une manière plus spécifique. La vérité est que derrière son caractère unique, le champagne cache une mosaïque de micro-terroirs, une vaste gamme de styles définis et une personnalité aux multiples facettes. Quelle est la vraie différenciation entre une bouteille et une autre? Quel est l'esprit et l'univers authentiques de chacune des maisons prestigieuses?
Champagne Bollinger est souvent associé au glamour, à  la célébrité et à  la classe. En partie à  cause du battage médiatique autour de sa relation à  long terme et de son exclusivité avec la marque James Bond, mais aussi des événements et de l'approche marketing générale. C'est un champagne de célébrité rempli de caractère sans aucun doute. Mais en plus de ces relations de stars et de ses fans prestigieux, Bollinger a aussi sa propre histoire et son propre style défini à  la fois par son héritage, son fondateur et ses propres singularités. De la dynastie Bollinger, Madame Elizabeth Bollinger à  vélo traversant les vignes est une image descriptive approprié pour l'histoire de la maison. Cette femme d'affaires forte, pleine d'esprit et enjouée, était le personnage qui a poussé la marque vers l'innovation, comme avec la cuvée originale R.D., mais aussi la raison pour laquelle la maison était si tardive à  créer sa propre cuvée Rosé.
Avec une épine dorsale en pinot noir et un style spécifique préservé par leur collection de vins de réserve exceptionnelle, en magnums s'il vous plaît, et bien sûr, l'utilisation révélée et franche du bois, le style Bollinger est incroyablement audacieux. Les métiers et le savoir-faire sont si importants pour Bollinger qu'un atelier de tonnellerie sur site assure la maintenance des précieux tonneaux. Des remueurs à  plein temps sont en charge d'une partie de la production de façon traditionnelle. C'est une approche classique avec un souvenir du temps et de la méthode. Partout où les techniques ancestrales se sont avérées garantes de la plus haute qualité, elles sont conservées, mais ce choix pourrait s'avérer difficile, du liège naturel à  la très particulière vigne non greffée traditionnellement en foule de le parcelle des Vieilles Vignes Françaises.