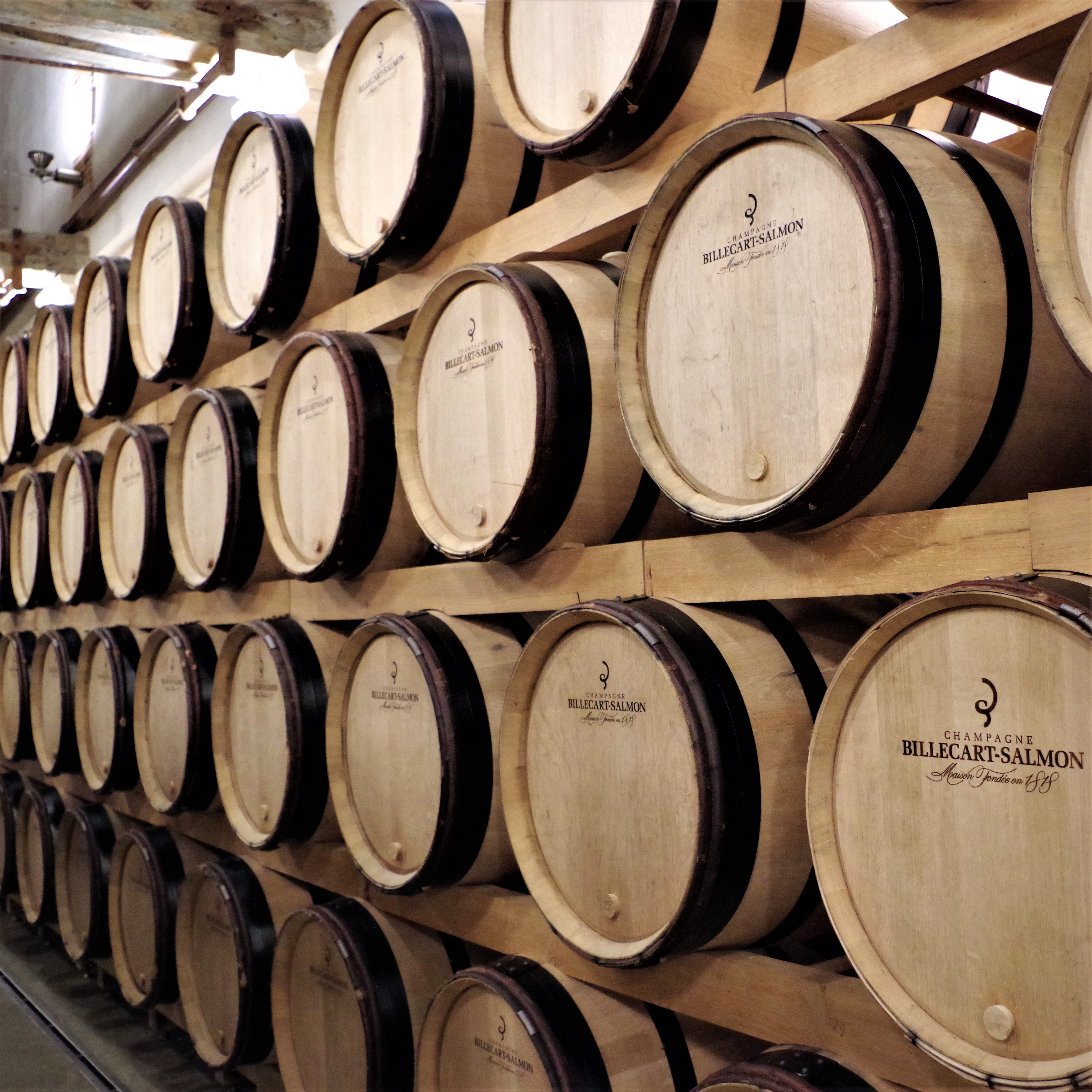 Billecart-Salmon has always been and hopefully will remain a family owned Champagne house. It was established in 1818 by the union of Nicolas-François Billecart and Elisabeth Salmon. Today, François and Antoine Roland-Billecart, represents the 6th generation of the estate which is relatively small, in comparison. It has a sense of hidden gem or little discreet treasure. The manicured garden, the home-sweet-home and all the different production buildings represents a good amount of the small village of Mareuil-Sur-Aÿ.
When the fateful time comes to decide the new blends or specificity of the style, 6 men need to come into complete agreement: Antoine Roland-Billecart, François Roland-Billecart, their father Jean Roland-Billecart, Mathieu Roland-Billecart the 7th generation, Denis Blée, vineyard director and Florent Nys, the new Chief Winemaker. When the six deciding head can't decide on the final rosé blend, it's Jean Billecart's wife, an opinionated 93 year old lady who comes in and take the lead over the decisions.
As we were entering Mister François Billecart's private house for the tasting part ( the actual tasting room being renovated) it felt like we were actual friends of the family. While the wines with their brand new labels were served Antoine joined, back from some country somewhere, recognised us from our previous encounter and we spent the next hour or so just discussing this and that. The Quebec market, stories he remember, previous travel and experiences, etc. It's the kind of moment that just felt simply well-off and effortless, one that could've gone forever.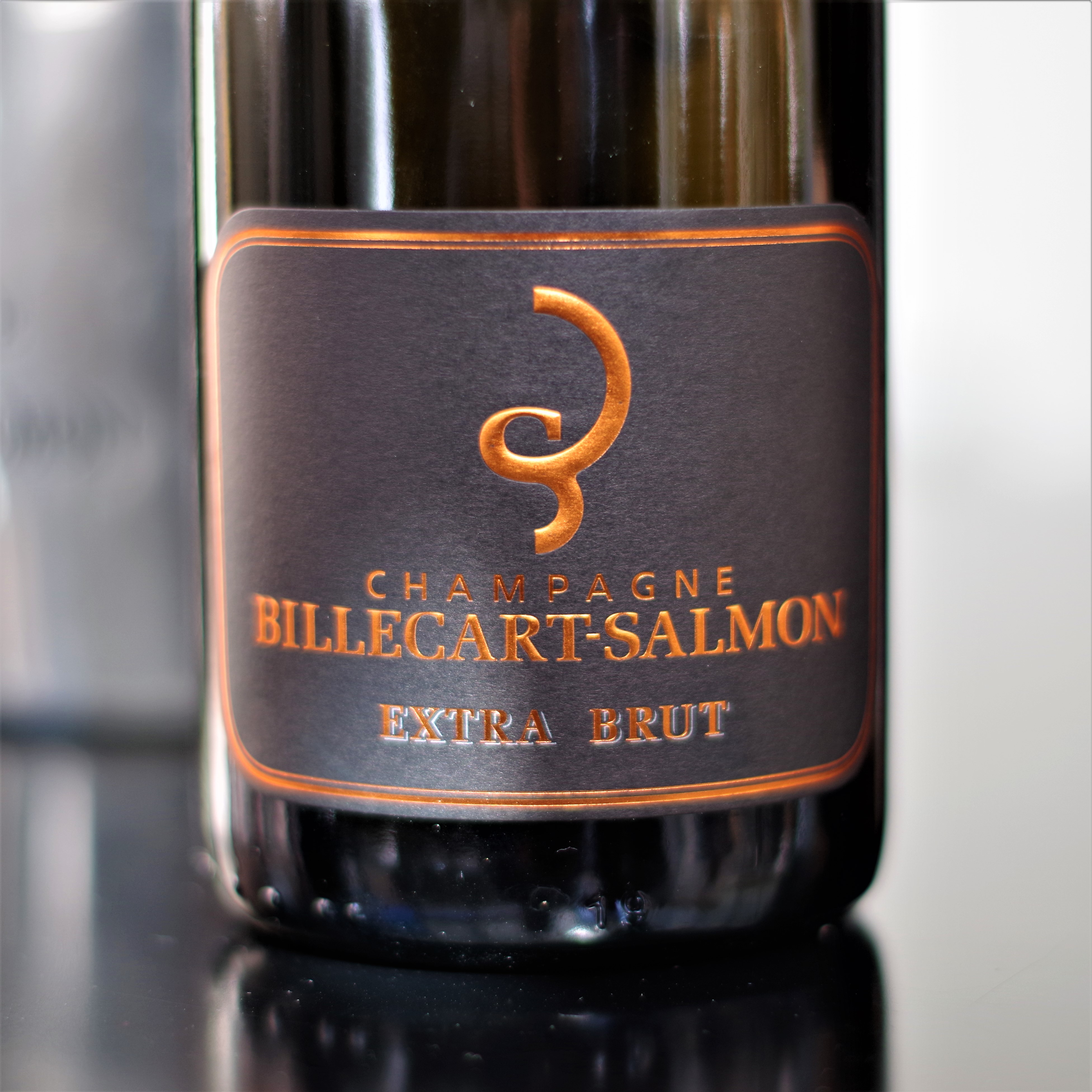 Extra brut
This Champagne has vinous approach with lots of character. It has an oily mouthfeel and truly isn't as direct as one would expect from an extra brut. It holds some lovely aromas of salted nuts, mango, apricot and fresh apples.
Brut Rosé
Probably the most reputed wine of the estate, this is a gourmet rosé. Often described as a Champagne rosé and not a rosé champagne, this explains the reference to it as a gourmet champagne, one for the true amateurs. The distinctive color is a well-kept secret. Any question regarding it directly or indirectly would be responded by a severe look.
Brut Sous Bois
This rather new cuvee vinified entirely changed completely with the new label last year. It's still complex, vinous and charater-full, but less than before. The nutty aromas doesn't stand out as much and it tends toward a leaner style now.
Nicolas Billecart 2006
One of the house's prestige cuvee along with the cuvee Élizabeth Rosé, Cuvée Louis Blanc de Blancs and Clos Saint-Hilaire special plot of Blanc de Noirs. Even if it's a wide range of prestige cuvee, I feel they still all have their own personality and purpose. Nicolas Billecart in 2006 served a complex pastry and mineral bouquet. You can find aromas of marzipan and almonds, figs, white pepper, a spiciness joined by some subtle mint. It's refreshing and truly long lasting and evolving on the finale.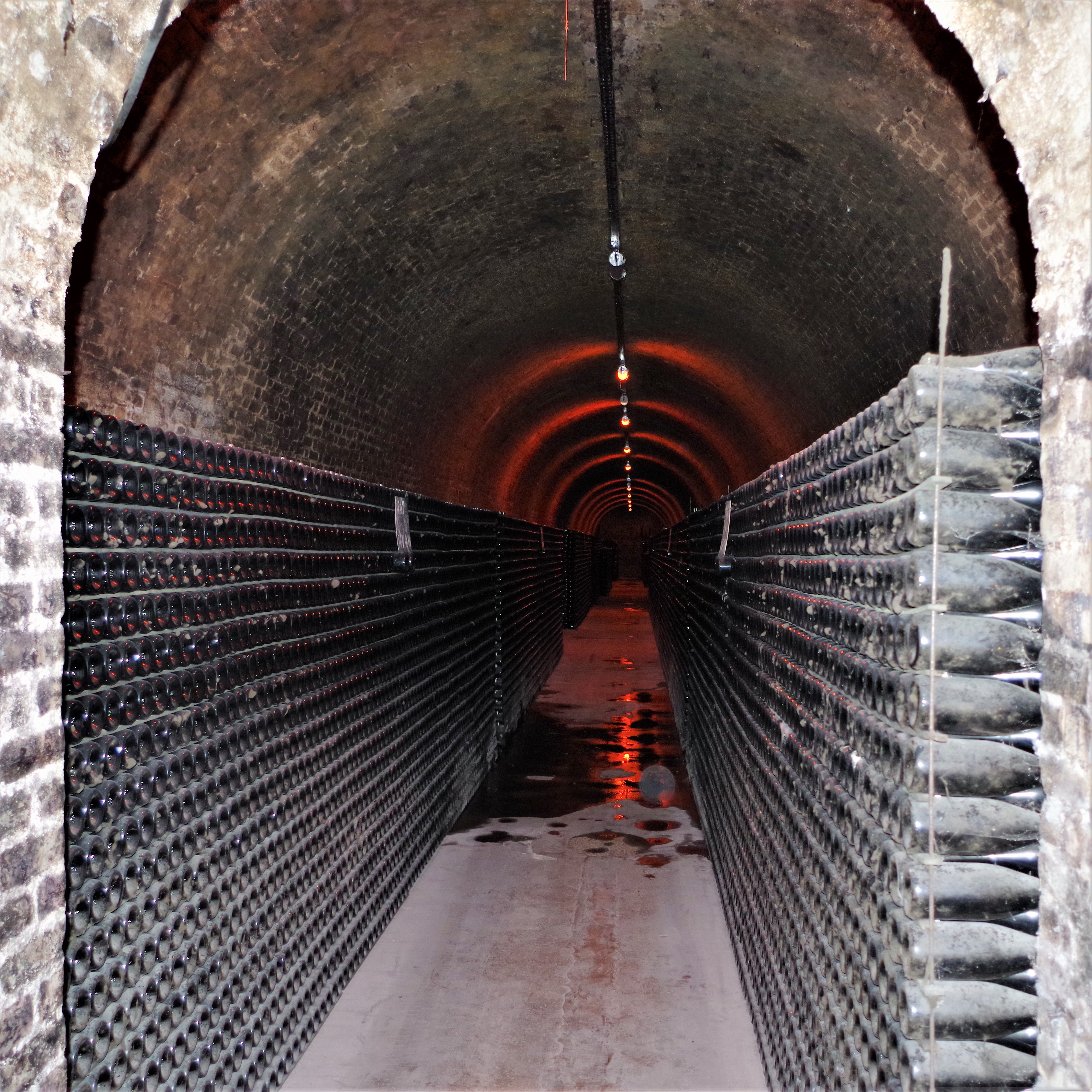 Une visite chez Billecart-Salmon
Billecart-Salmon a toujours été et restera, nous l'espérons, une maison de Champagne familiale. Il a été créé en 1818 par l'union de Nicolas-François Billecart et Elisabeth Salmon. Aujourd'hui, François et Antoine Roland-Billecart représentent la 6e génération du domaine relativement petit, en comparaison. Il y a un esprit de petit trésor discret. Le jardin bien entretenu, la douce maison et tous les différents bâtiments de production représente une bonne partie du petit village de Mareuil-Sur-Aÿ.
Quand le moment décisif vient de décider des nouveaux assemblages ou de la spécificité du style, 6 hommes doivent s'entendre: Antoine Roland-Billecart, François Roland-Billecart, leur père Jean Roland-Billecart, Mathieu Roland-Billecart la 7e génération, Denis Blée, directeur du vignoble et Florent Nys, le nouveau Chef de cave. Lorsque les six chefs décideurs ne peuvent décidément pas s'entendre à  propos du Brut Rosé, c'est l'épouse de Jean Billecart, une femme de 93 ans opiniâtre qui tranche.
Comme nous entrions dans la maison privée de Monsieur François Billecart pour la dégustation (la salle de dégustation étant en cours de rénovation), nous avions l'impression d'être de vrais amis de la famille. Alors que les vins avec leurs nouvelles étiquettes étaient servis, Antoine, de retour d'un pays quelque part, nous a rejoint et reconnu de notre dernière rencontre à  Montréal et nous avons passé la prochaine heure à  discuter de ceci et de cela. Du marché québécois, des histoires dont il se souvient, des expériences et des voyages antérieurs, etc. C'est le genre de moment où l'on se sent tout simplement aisé et sans effort, qui aurait pu continuer pour toujours, mais le chauffeur nous attendait. Dommage.
Extra brut
Ce Champagne a une approche vineuse avec beaucoup de caractère. Il a une bouche grasse et n'est pas aussi direct qu'on pourrait s'y attendre d'un Extra Brut. Il contient de beaux arômes de noix salées, de mangue, d'abricot et de pommes fraîches.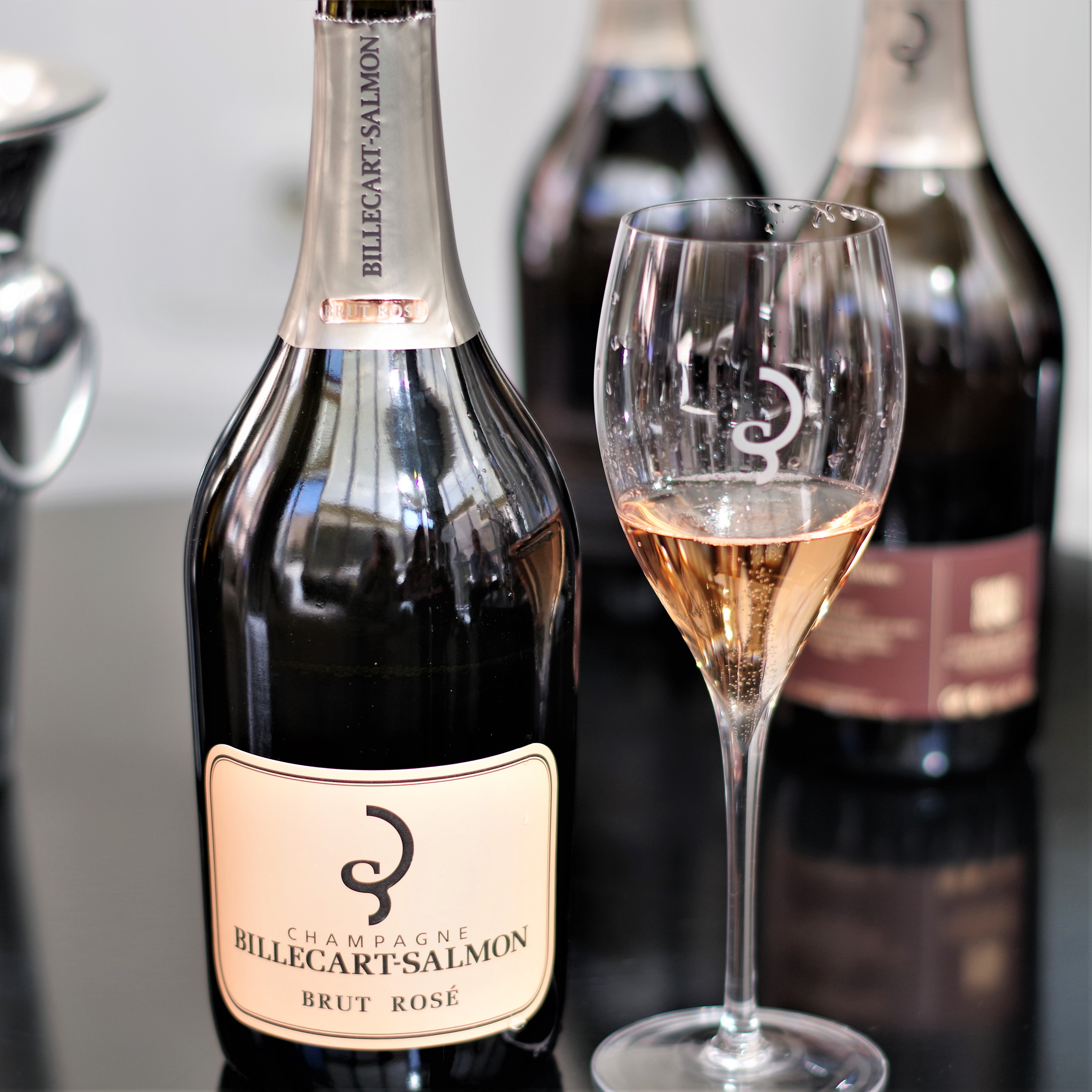 Brut Rosé
Probablement le vin le plus réputé du domaine, c'est un rosé gourmand. Souvent décrit comme un vrai champagne, mais rosé, réservé aux vrais amateurs. La couleur distinctive est un secret bien gardé. Toute question à  ce sujet directement ou indirectement sera répondue par un regard sévère.
Brut Sous Bois
Cette toute nouvelle cuvée vinifiée a complètement changé avec le nouveau label l'année dernière. C'est toujours complexe, vineux et plein de charisme, mais moins qu'avant. Les arômes de noisette ne ressortent pas autant et il tend vers un style plus maigre maintenant.
Nicolas Billecart 2006
L'une des cuvées de prestige de la maison avec la cuvée Élizabeth Rosé, la Cuvée Louis Blanc de Blancs et le Clos Saint-Hilaire, Blanc de Noirs. Même si c'est une large gamme de cuvées de prestige, je pense qu'ils ont tous leur personnalité et leur raison d'être. Nicolas Billecart en 2006 a servi un bouquet complexe de pâtisserie et de minéraux. Vous pouvez trouver des arômes de massepain et d'amandes, de figues, de poivre blanc, un piquant associé à  de la menthe subtile. C'est rafraîchissant et vraiment allongé sur la finale.