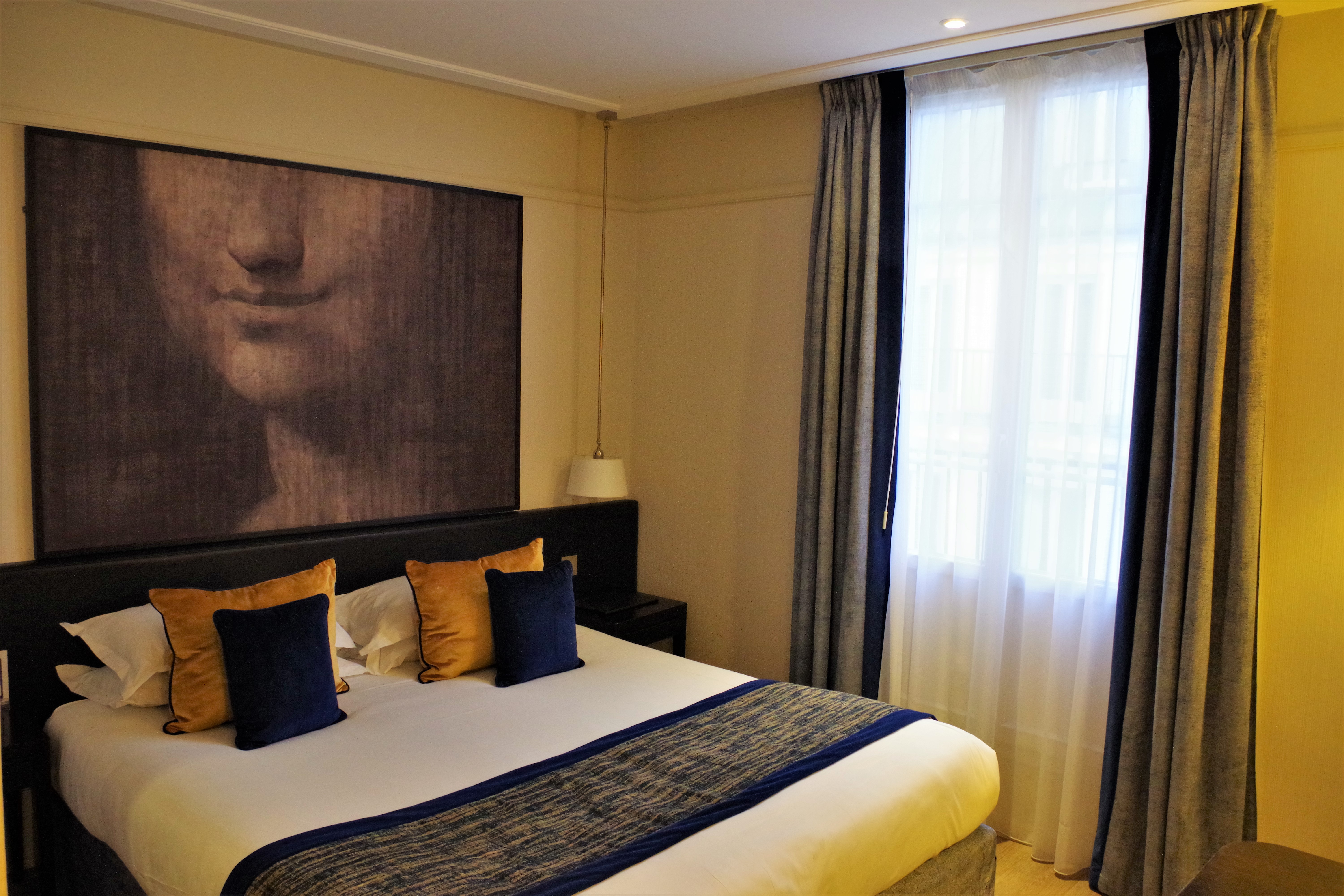 The Montparnasse district was a new discovery for me. It's just so lively and fun even on a Sunday. This is where the hotel Chaplain Rive gauche takes place, very close to the Montparnasse tower, the Luxembourg gardens and Saint-Germain des près, on a small quiet street. It's a boutique hotel, designed in a modern style with accent colors, big decorative canvas and unique style in each room. My room had a close up of the Mona Lisa smile over the bed.  We had the chance to stay at the last floor, the fifth floor, which has a subsequent advantage. The room had a small balcony with a perfect view over the Parisian rooftops. Overall, the hotel felt restful and comfortable in every detail, from the coffee machine in the room and free minibar to marble bathrooms and choice of different pillows.
They serve a lovely continental breakfast in the dining area. It's casual and friendly with the same kind of colorful decor. You may even sit on the terrace if weather permits it. The place in general puts at ease. This perception may come from the size of the rooms that are exceptionally large for a boutique hotel in Paris.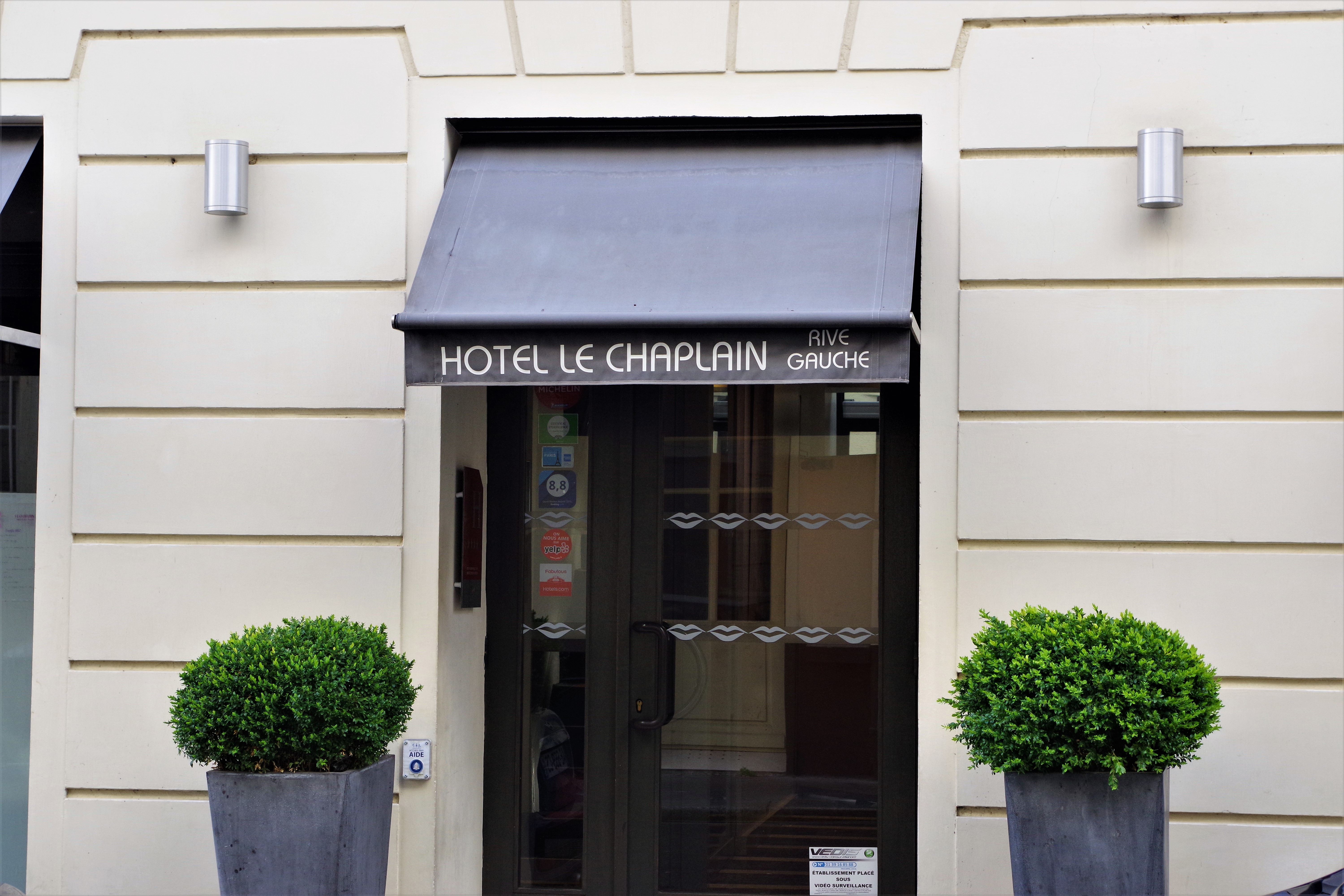 Le quartier Montparnasse a été une nouvelle découverte pour moi. C'est tellement animé et amusant même les dimanches. C'est ici que prend place  l'hôtel Chaplain Rive gauche, tout près de la tour Montparnasse, des jardins du Luxembourg et de Saint-Germain des Près, dans une petite rue calme. C'est un hôtel de charme, conçu dans un style moderne avec des couleurs accentuées, de grandes toiles décoratives et un style unique dans chaque chambre. Ma chambre avait un gros plan du sourire de Mona Lisa au-dessus du lit. Nous avons eu la chance de rester au dernier étage, le cinquième étage, qui a un avantage ultérieur. La chambre avait un petit balcon avec une vue parfaite sur les toits parisiens. Dans l'ensemble, l'hôtel était reposant et confortable dans les moindres détails, de la machine à  café dans la chambre et un minibar gratuit jusqu'aux salles de bains en marbre et un choix de différents oreillers.
Ils servent un charmant petit déjeuner continental dans la salle à  manger. C'est décontracté et amical avec le même genre de décor coloré. Vous pouvez même vous asseoir sur la terrasse si le temps le permet. L'endroit en général met à  l'aise. Cette perception vient peut-être de la taille des chambres qui sont  exceptionnellement grandes pour un boutique hôtel à  Paris.