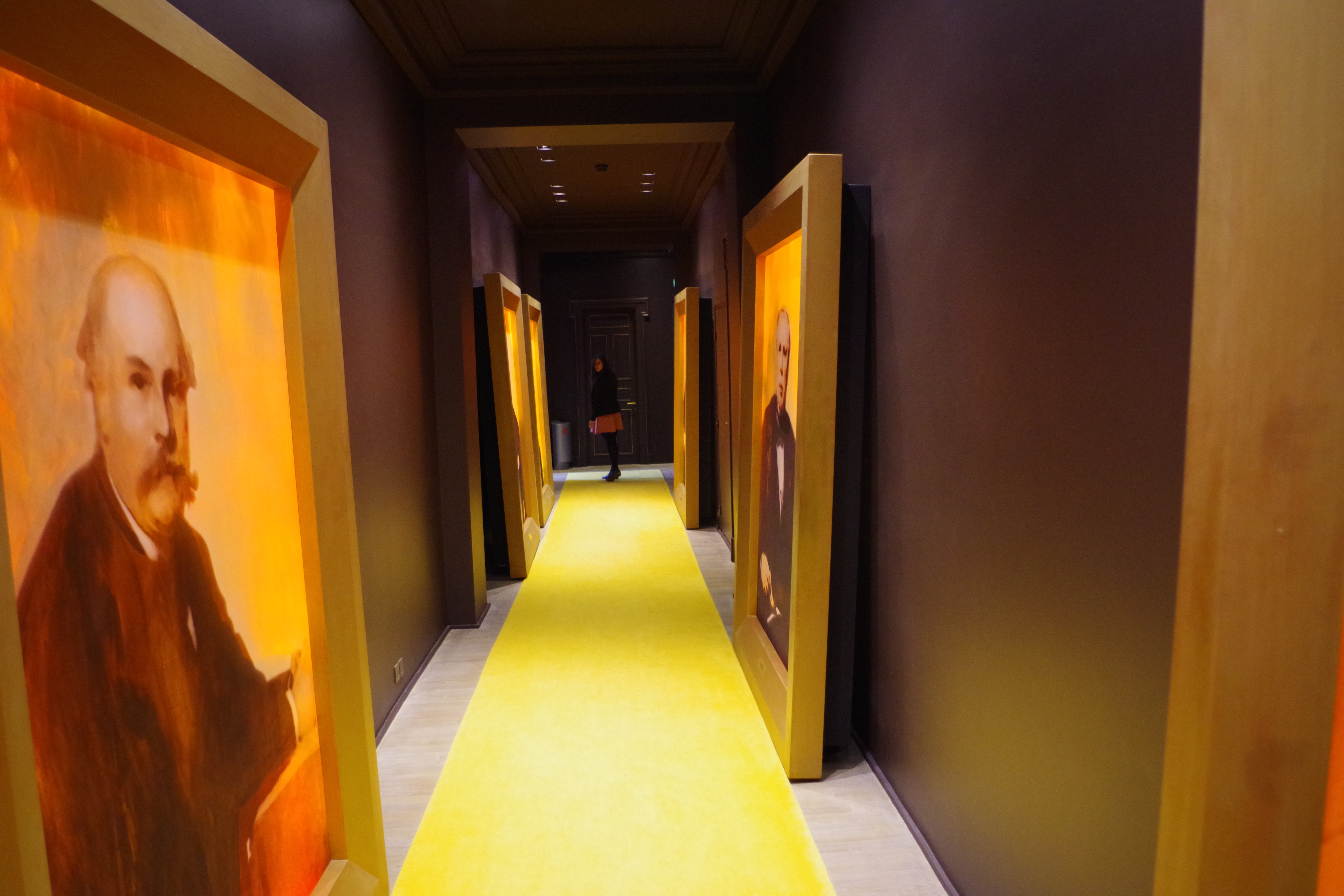 I almost couldn't believe it when I got the invitation to the very exclusive Hotel du Marc. Even when the chauffeur approached the very closed entrance door, I felt like maybe they would not open and it was all just a big joke. They did open to reveal the 19th century, roman-stoned discreet private house. The Hotel du marc is Veuve Clicquot's private house, an hotel by name only. It is reserved for friends, family, business associates and as it seems so, press mate as me too. Invitations reaches only around 2500 persons per year. It is said that once you've seen the Hotel de Marc, you can never come back as it is a once in a lifetime opportunity. To which I say, challenge accepted.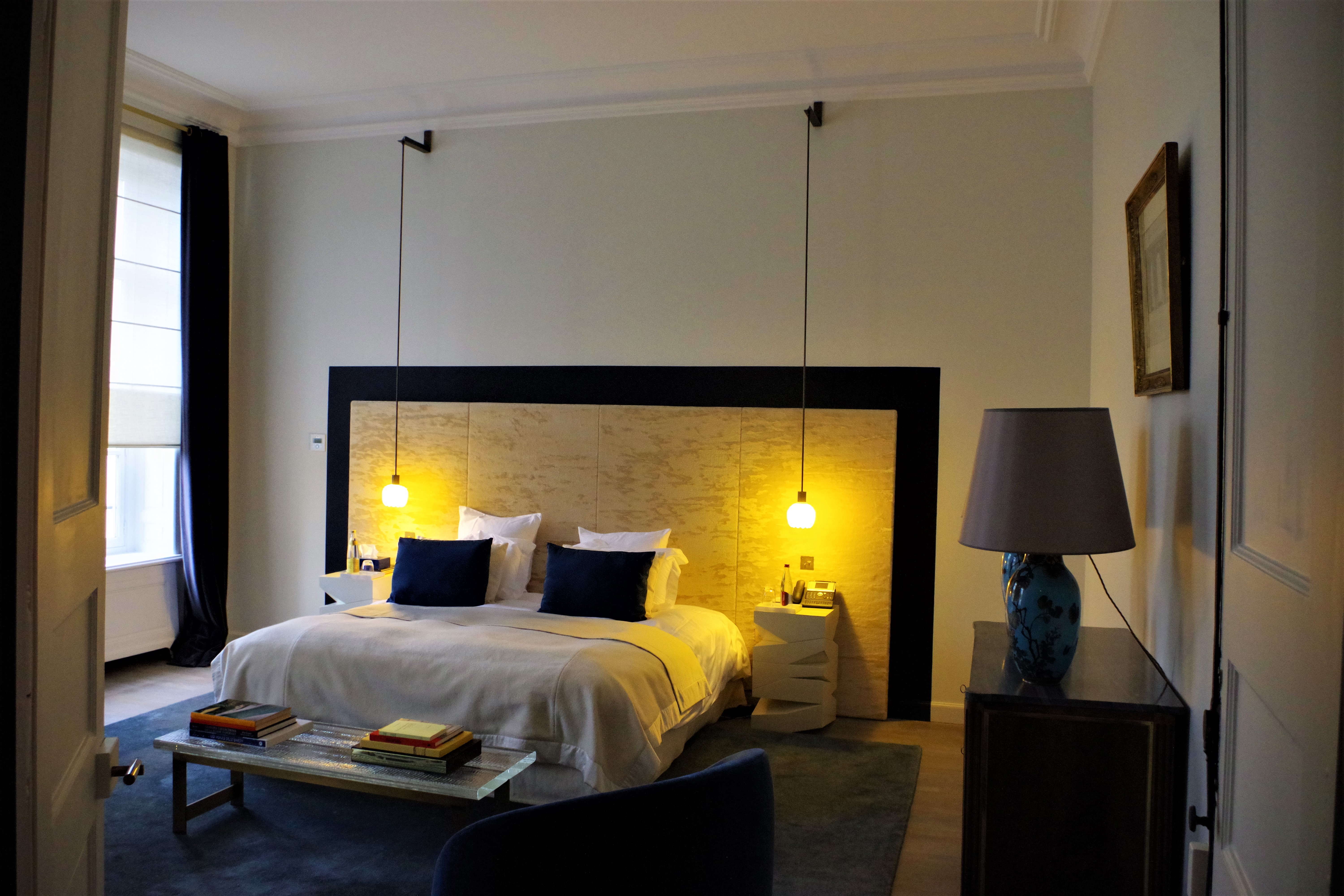 It has quite the history as this was the very home of Madame Clicquot in 1840. It was one of the rare buildings in Reims to be spared by both world wars except for some minor scratches. The whole place was redecorated from head to toe in 2011 by in-demand Paris architect and designer Bruno Moinard. Each of the six bedrooms are inspired by a different country, culture and the main hallway leading to the suites shows imposing contemporary interpretation of the famous family portraits. I would not have expected anything less from the decor than the yellow-highlighted sophisticated design with everywhere, a touch of spark and eccentricity. Everything has the Clicquot touch, up to the bathrooms floors bearing Clicquot's comet.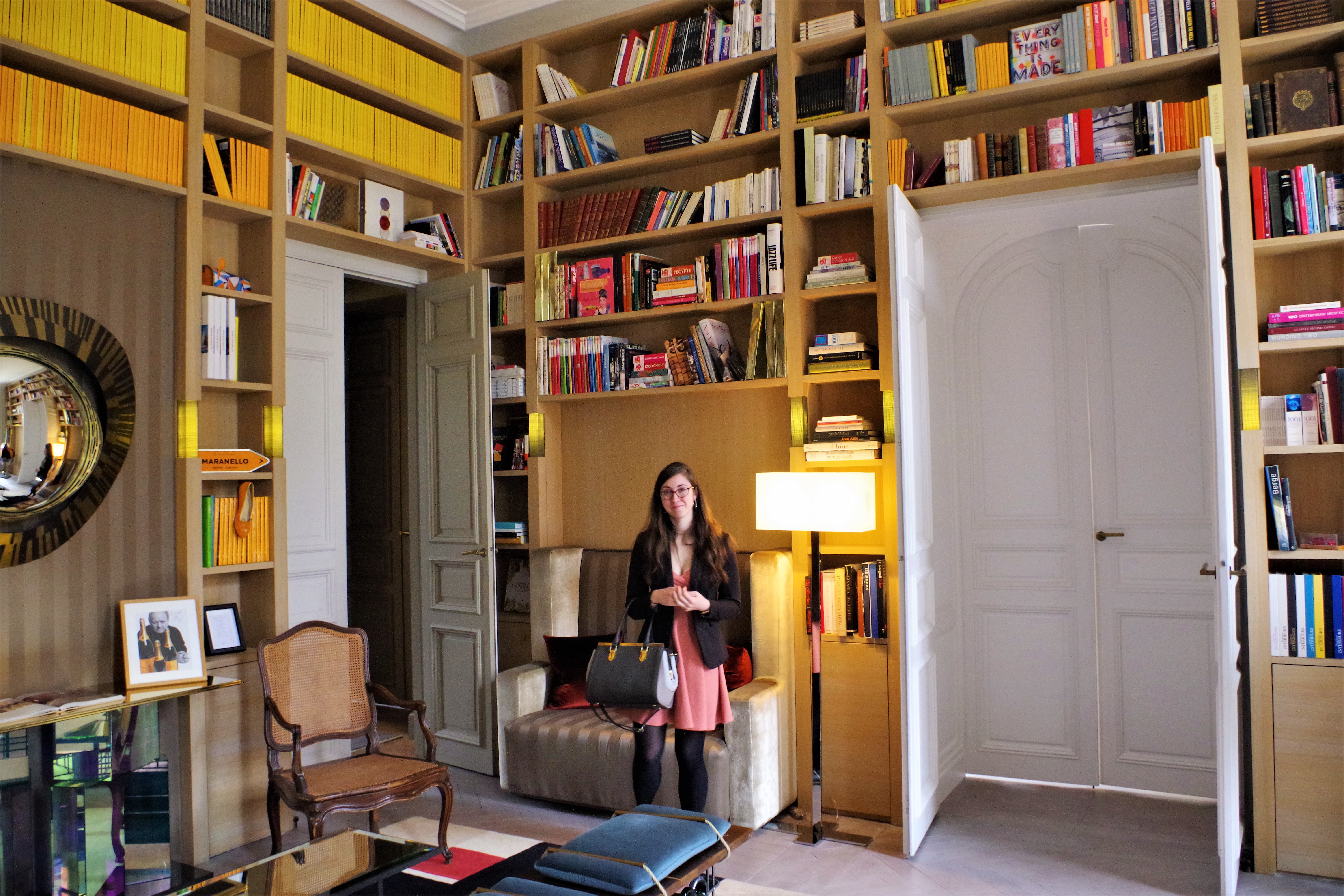 We were welcomed by a handful of waiters, white gloves obliged, and our cheerful and so friendly host and house's ambassador, Camille Berdin. After some first delicious bites and appetitive glass of bubbly in one of the various salons or in this case more of a library, we took place in the dining room, a frame of incredible elegance with open view on the gardens. Dishes and Champagnes succeeded one another, all in perfect harmony. King crab, Miso Burrata with the vintage 2008, fantastic lamb with the rosé 2008, Cheeses with an original Bouzy red 2003, and a perfectly carafe-served Demi-sec with the light touch of a strawberry/rhubarb dessert. It's was an intimate experience I will remember, take pride and brag about all my life.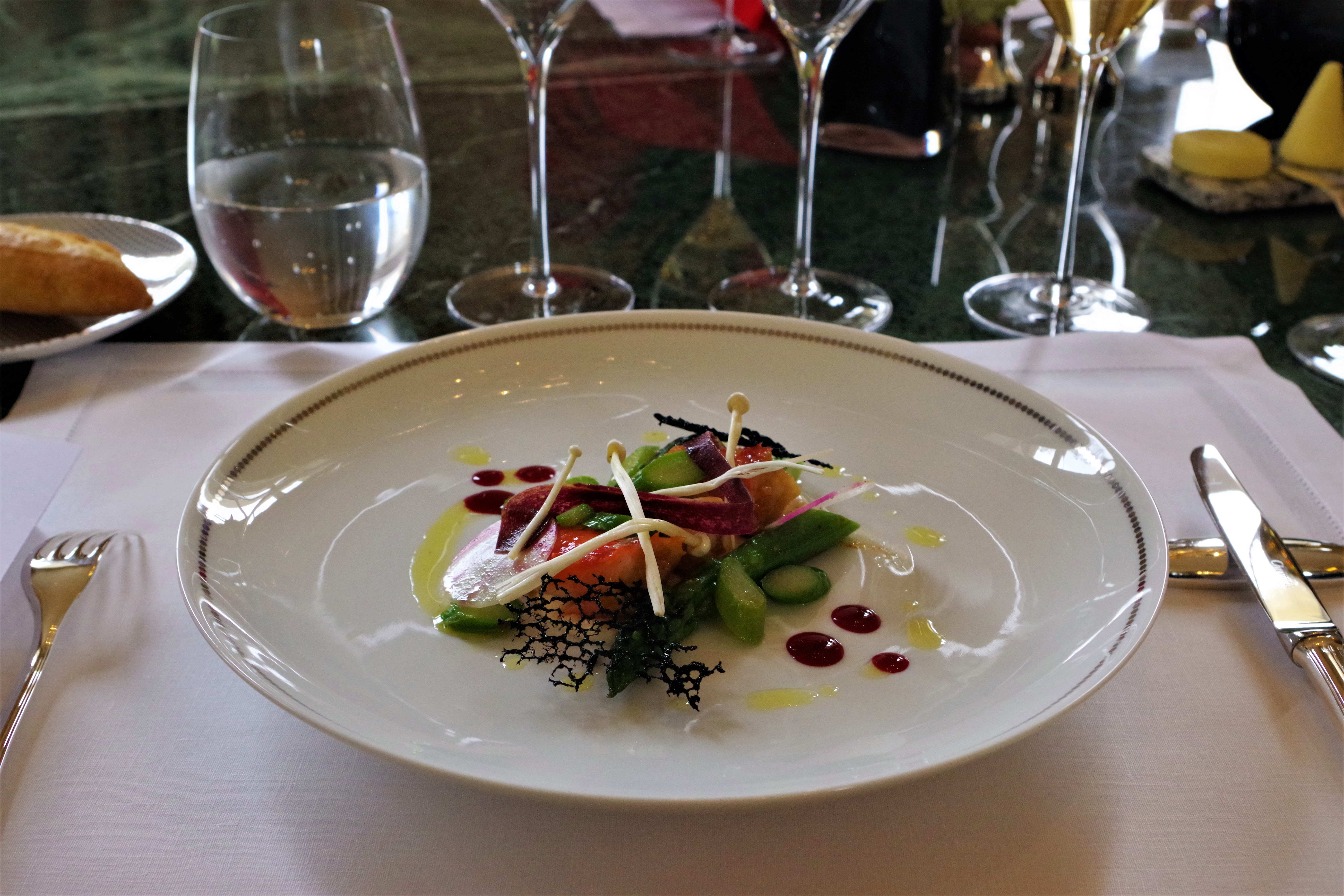 Je ne pouvais presque pas le croire quand j'ai reçu l'invitation à  l'Hôtel du Marc. Même quand le chauffeur approchait de la porte d'entrée très fermée, j'avais l'impression que peut-être ils ne s'ouvriraient pas et que c'était juste une grosse blague. Ils ont ouvert pour révéler la maison privée discrète du 19e siècle, en pierre romaine. L'Hôtel du Marc est la maison privée de Veuve Clicquot, un hôtel de nom seulement. Il est réservé aux amis, à  la famille, aux associés et, semble-t'il, des journalistes et blogueurs spécialisés tels que moi aussi. Les invitations atteignent seulement environ 2500 personnes par an. On dit qu'une fois que vous avez vu l'Hôtel de Marc, vous ne pouvez jamais revenir car c'est une occasion unique. Moi je dis, défi accepté!!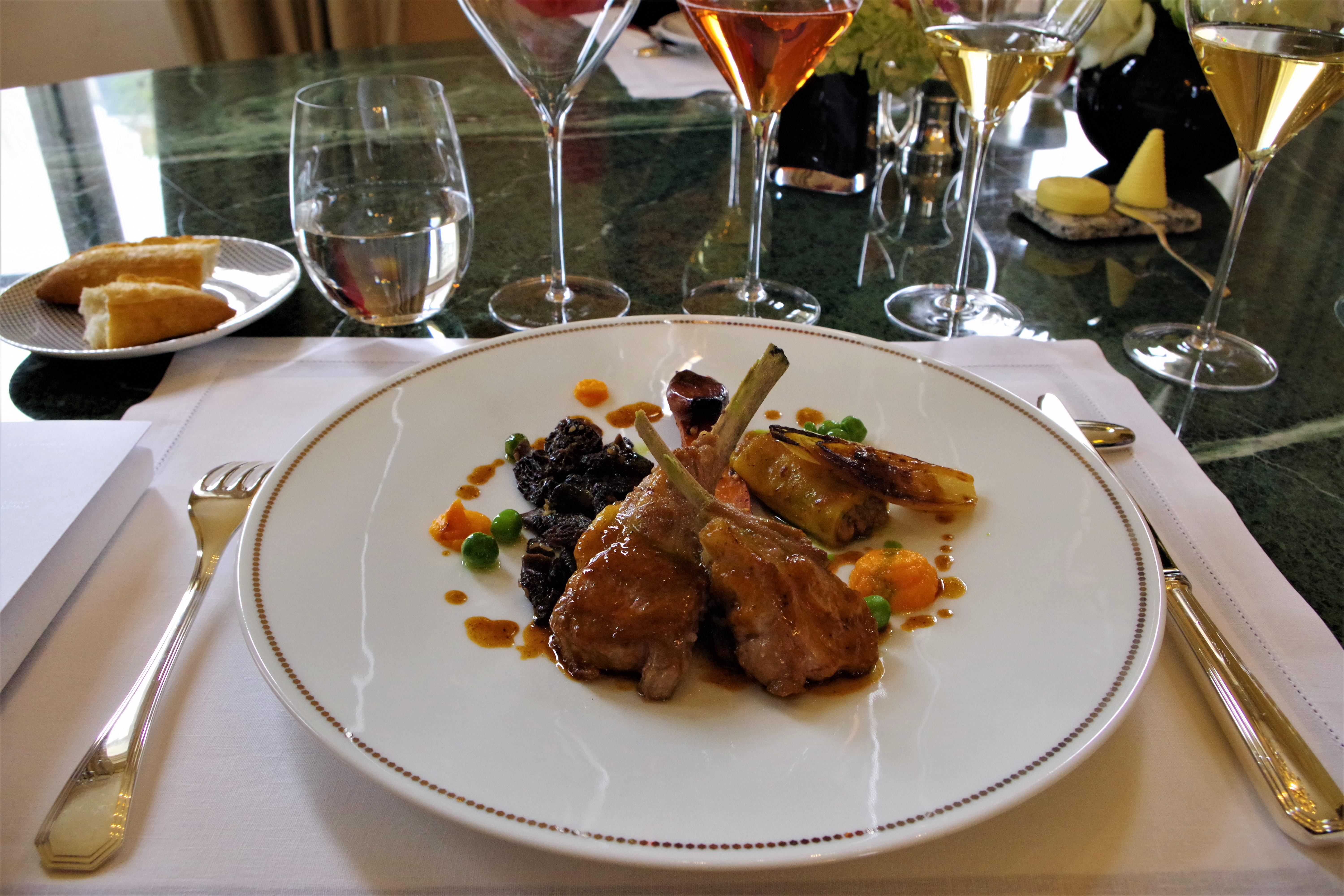 Il a toute l'histoire car c'était la maison même de Madame Clicquot en 1840. C'était l'un des rares bâtiments à  Reims à  être épargné par les deux guerres mondiales à  l'exception de quelques égratignures mineures. L'ensemble a été redécoré de la tête aux pieds en 2011 par l'architecte et designer parisien en demande Bruno Moinard. Chacune des six chambres est inspirée par un pays différent, la culture et le couloir principal menant aux suites présente des interprétations imposantes contemporaines des portraits de famille célèbres. Je n'aurais rien attendu de moins du décor que le design sophistiqué, accentué  de jaune avec partout, une touche d'étincelle et d'excentricité. Tout a la touche Clicquot, jusqu'aux planchers des salles de bain portant la comète de Clicquot.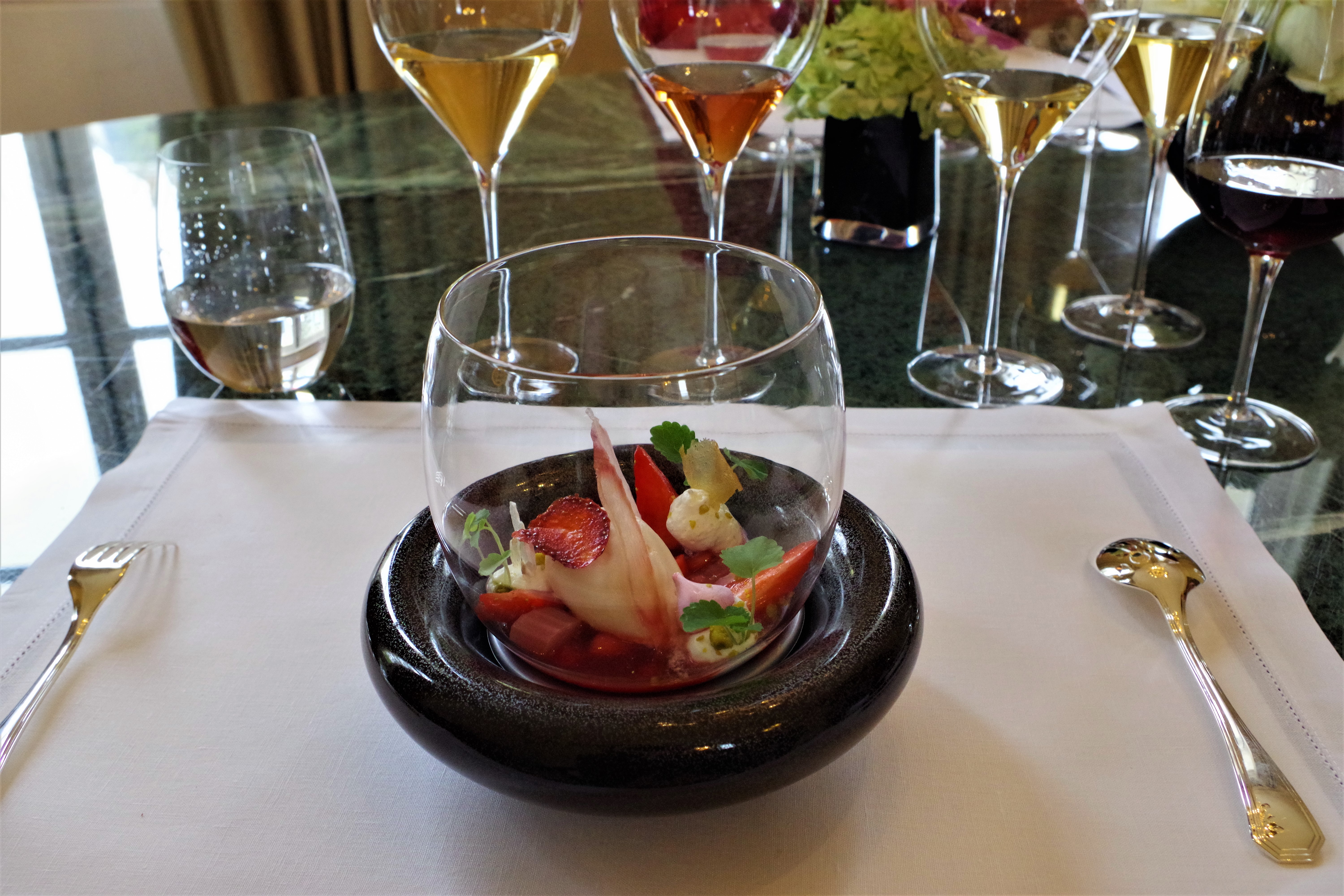 Nous avons été accueillis par une poignée de serveurs, des gants blancs obligés, et notre hôtesse et ambassadrice de la maison, l'amicale et sympathique, Camille Berdin. Après quelques premières bouchées délicieuses et un verre appétissant de bulles dans l'un des différents salons ou dans ce cas plus une bibliothèque, nous avons pris place dans la salle à  manger, un cadre d'une incroyable élégance avec vue dégagée sur les jardins. Les plats et les champagnes se sont succédés, tous en parfaite harmonie. Crabe royal, Miso Burrata au millésime 2008, agneau fantastique au rosé 2008, Fromages au Bouzy rouge 2003 original et Demi-sec parfaitement carafé avec la touche légère d'un dessert fraise / rhubarbe. Ce fut une expérience intime dont je me souviendrai, avec fierté et me vanterai toute ma vie.