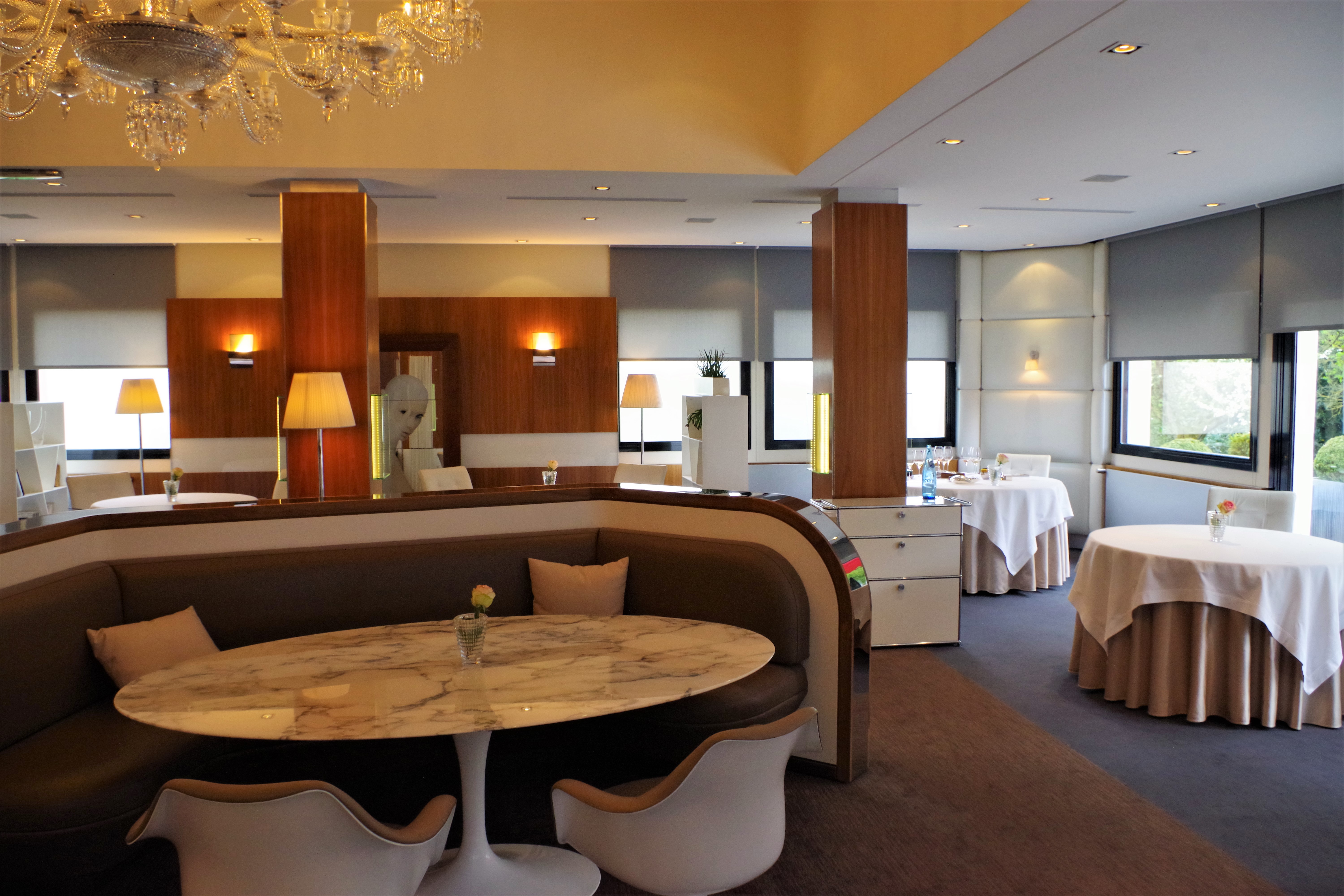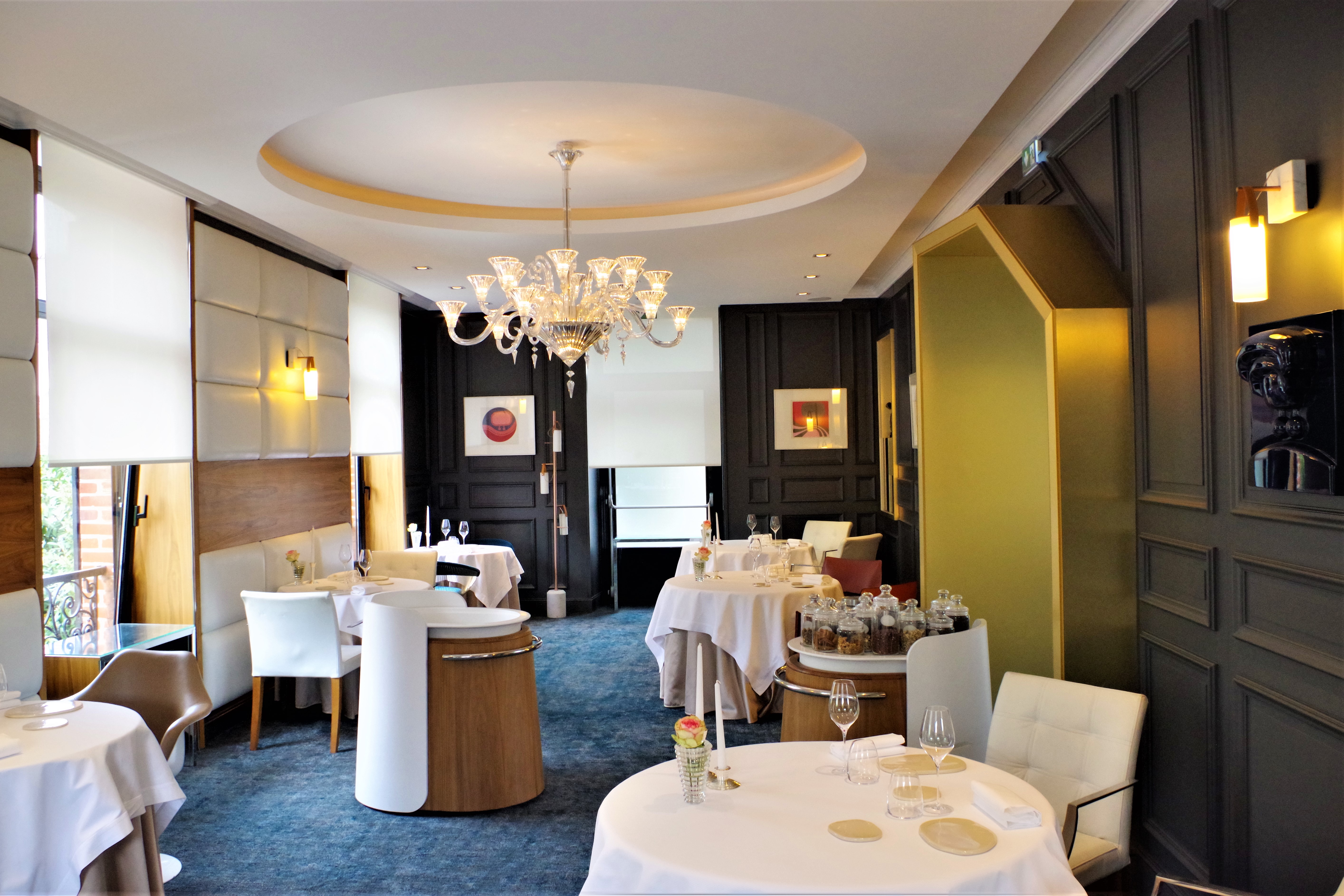 I always get mixed feeling approaching a Michelin-starred restaurant. I'm incredibly enthusiast at the idea of this type of privileged meal, but I also feel pressured to act to the up-point decent. I never get completely used to it and I feel expected to act precisely how they intend me to. I entered the gorgeous Mansion of l'Assiette Champenoise with the same kind of excitement/nerve but instead of a very standardized, codified approach, I got the warmest of welcome from the very elegant Mélanie Lallement, part owner with her brother and Chef Arnaud Lallement, and even their lovely mother. After a tour of the place, a visit of the rooms and various salons all in a very contemporary and trendy style, we were well at ease and already impressed.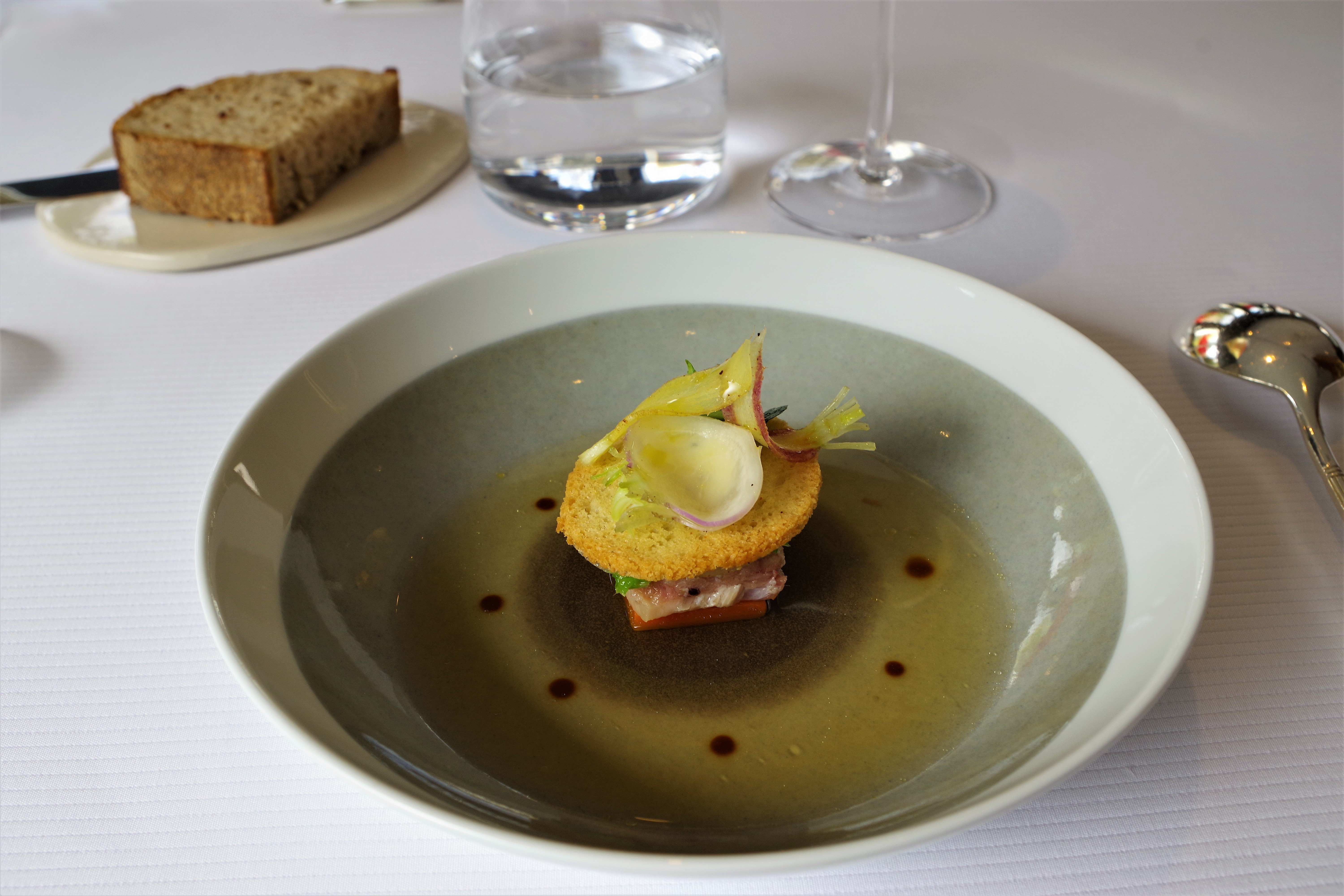 It's a family tale of delights and prestige delicately paired with local bubbly, and this Lallement dynasty is put forward even in the first dish Arnaud's vision of a potée Champenoise, a cube of cabbage and porc onto which a consommé is poured. This is a traditional dish served to pickers during harvest that his father would make at the family restaurant in Châlons-sur-Vesle. A first dish that sets the scene with a glass of Chartogne-Taillet, cuvée Sainte-Anne.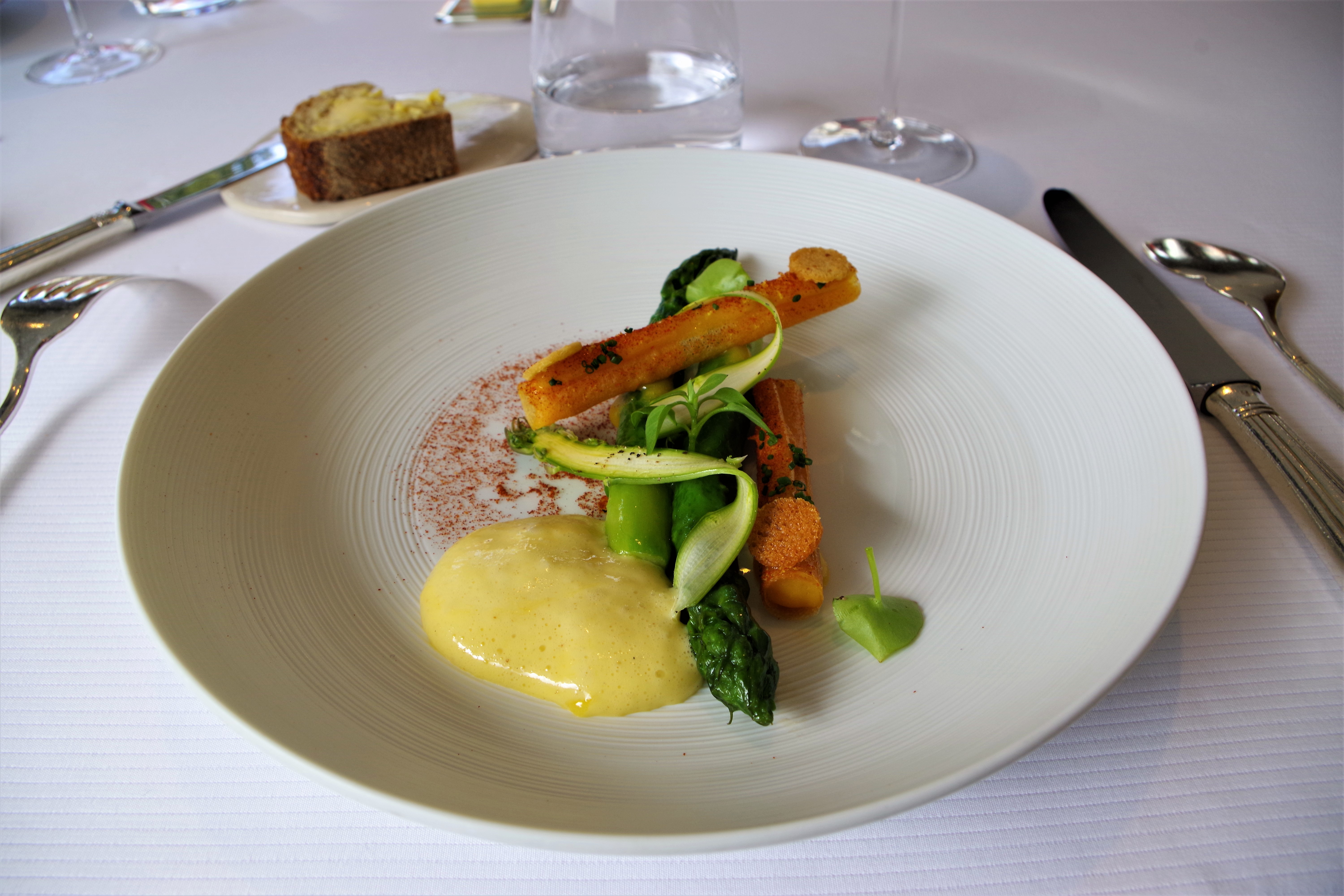 The following few dishes highlighted very specific products. The second entrée showed an interest and know-how of both local and exotic ingredients combined with products of Sylvain Erhardt, famous asparagicultor and the very tastful, colourful Japanese Sancho pepper.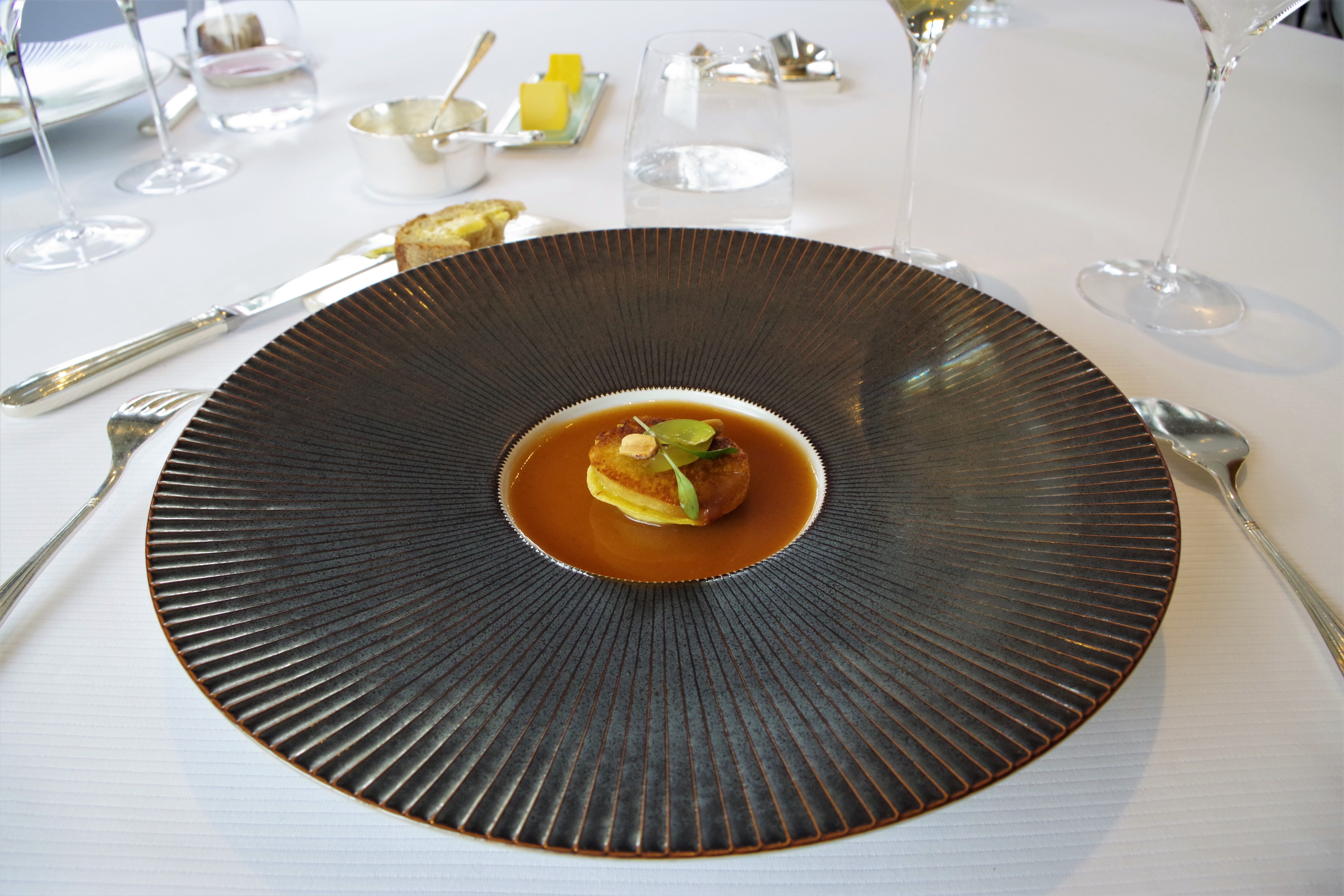 Next was a Peanut raviole with a vert-jus sauce, a mix of raisined acidity and sugar which reminded me of the precise and distinctive balance looked for in a Champagne Vins clairs tasting. This was served with a glass of Nicolas Maillart Rosé grand cru.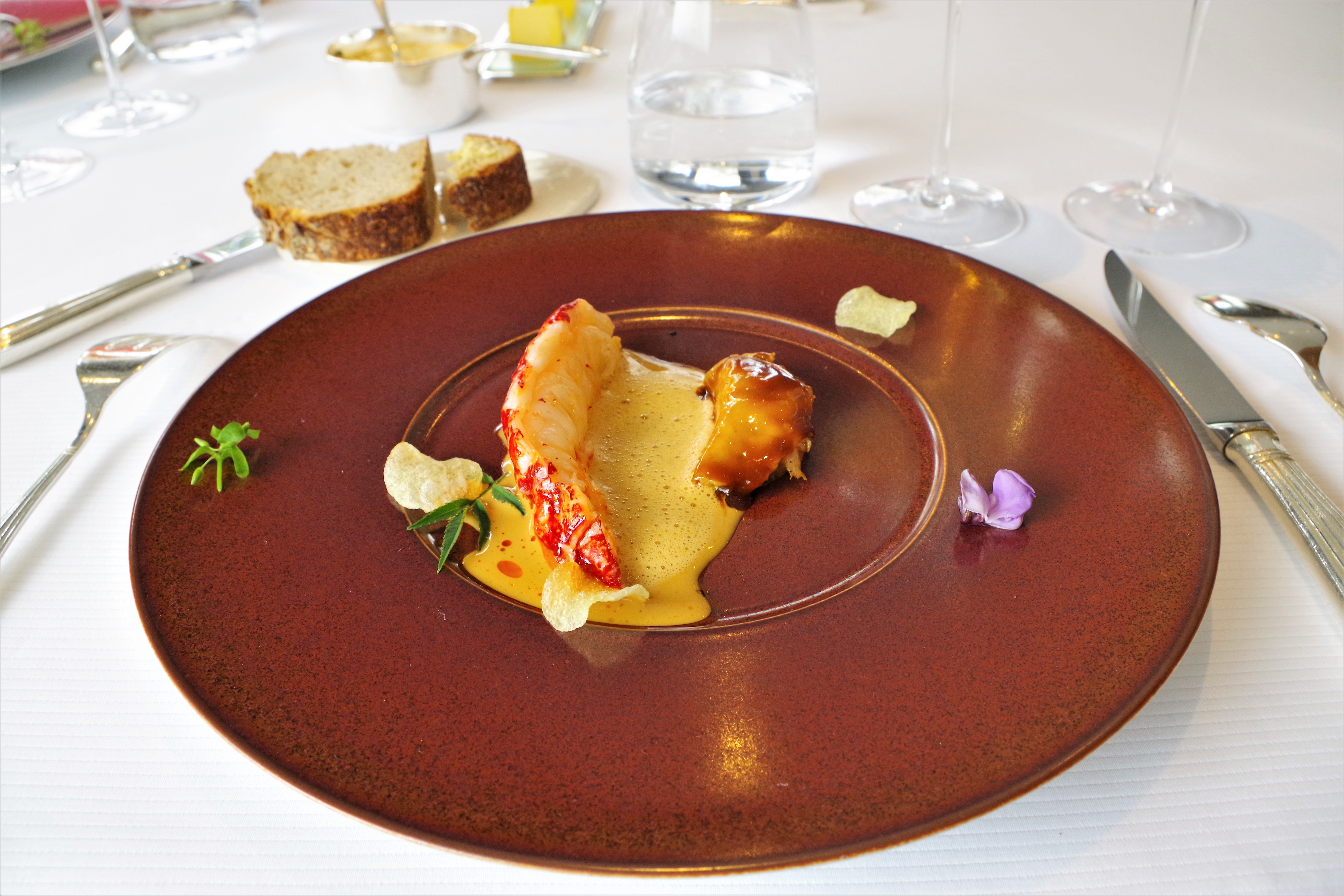 Then, it's back to a family tradition with a Lallement Père recipe dating back to 1978 of the amazing are Breton blue lobster with a sauternes emulsion.  This and the next service was paired with the amazingly fresh and balanced Pol Roger extra brut. Already, we were at service number five. While my appetite disappeared, the succulent discoveries go on with a Saint-Pierre filet, declination of onions and a Nailly Prat vermouth emulsion followed by a very original green curry with celery mousse and flat puff pastry as savory as it sounds. Its sparkling follower was non-other than Louis de Sacy, incredibly rich and layered limited edition Cuvée XII, aged 12 years on lees in magnums only.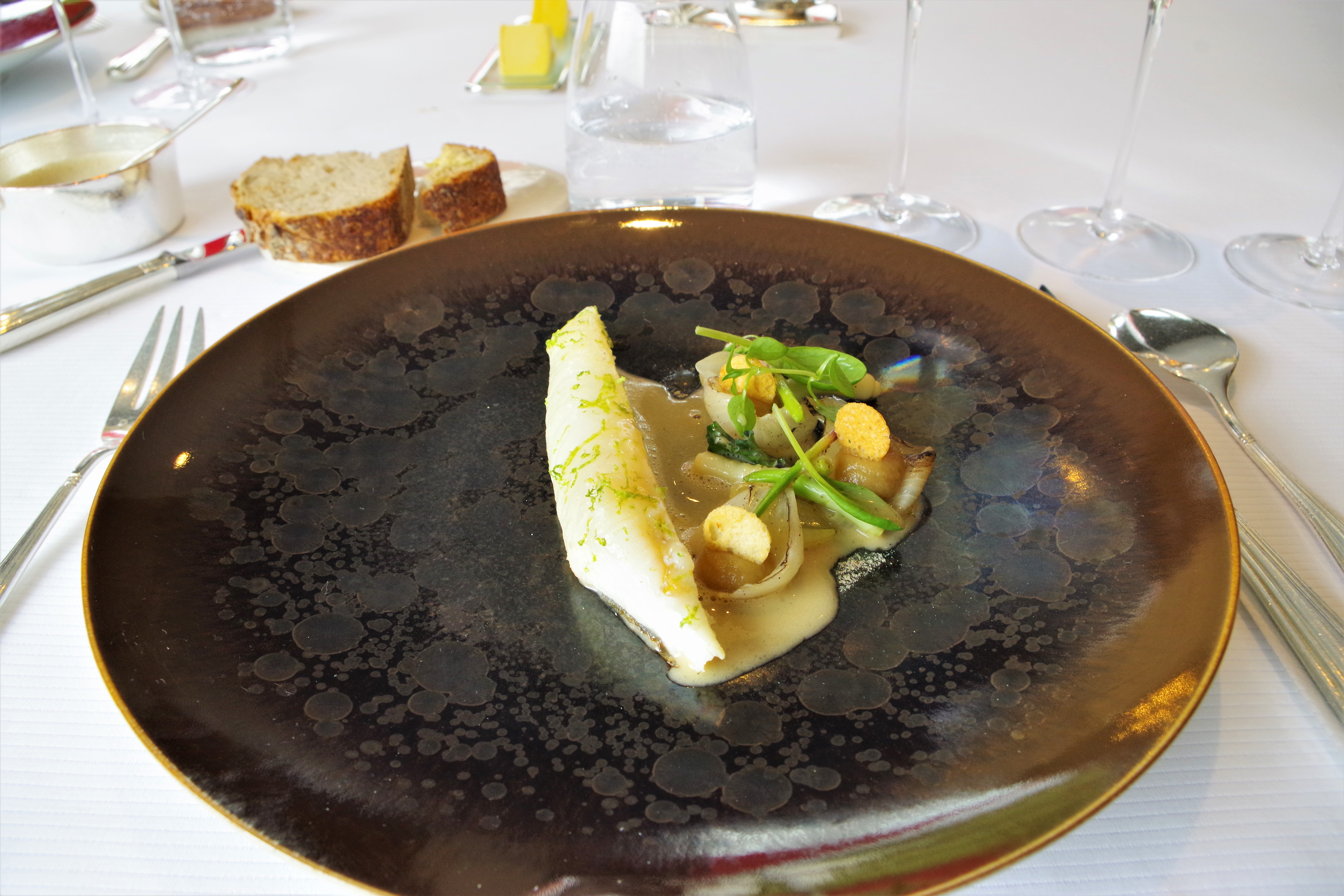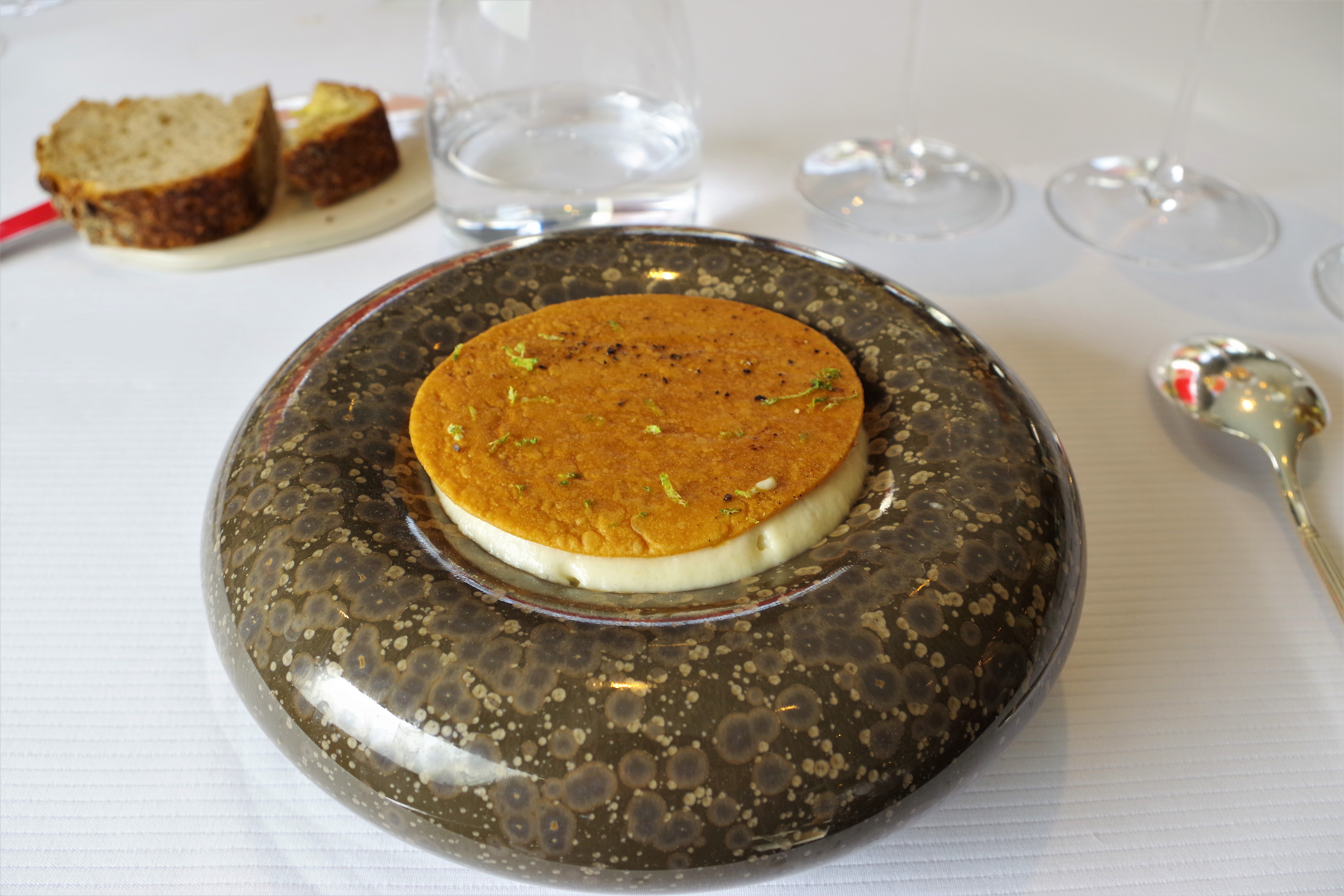 The next main dish was my favourite, half a pigeon Pithiviers, spinach, foie gras and pigeon breast layered perfectly in a pastry coat. Apparently, this recipe was developed jointly with late Lallement fatherly. The very deep-colored and fruity Laurent Perrier rosé really did work perfectly with the elegant plate.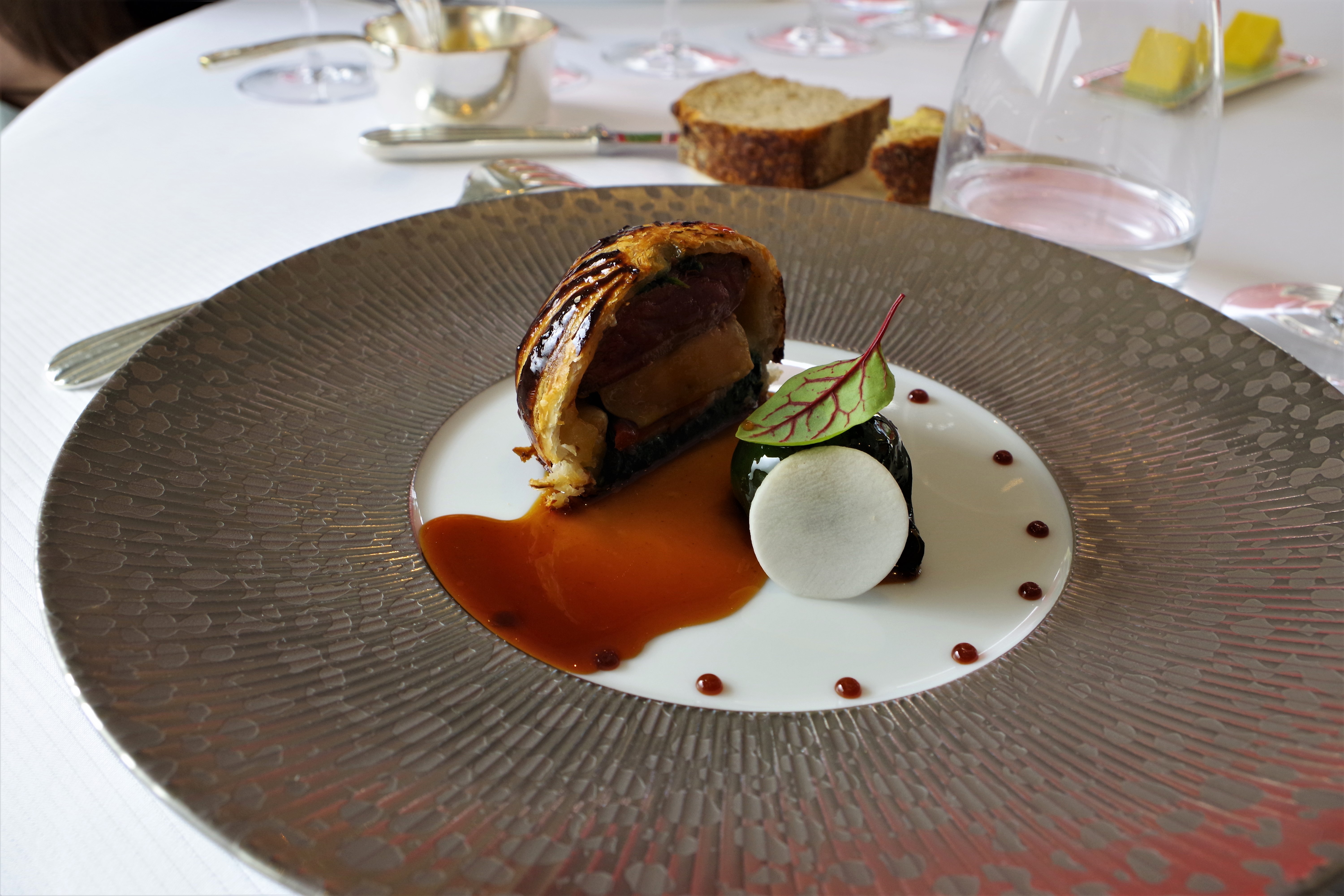 About half a hundred choice of cheeses from Philippe Olivier in Normandy, a reconstituted illusion lemon dessert and other sweet mignardises later, the meal was sadly almost over. I got blind tested by the sommelier who brough the lovely Doyard ratafia. What was left is the coffee service which they succeeded in making as special as any other service. A selection of coffee beans and teas was presented in a series of jars that you could sniff and select. Options included the rarest and most recognized beans in the world such as Blue Mountain or Kopi Luwak.
The reputation for excellence is well deserved. The very present and maty chef stolling in the dining room, meeting himself every client, was as lovely as the dishes he served us. I think the Assiette Champenoise should be a mandatory passage for any Grand cru and great wine visitors.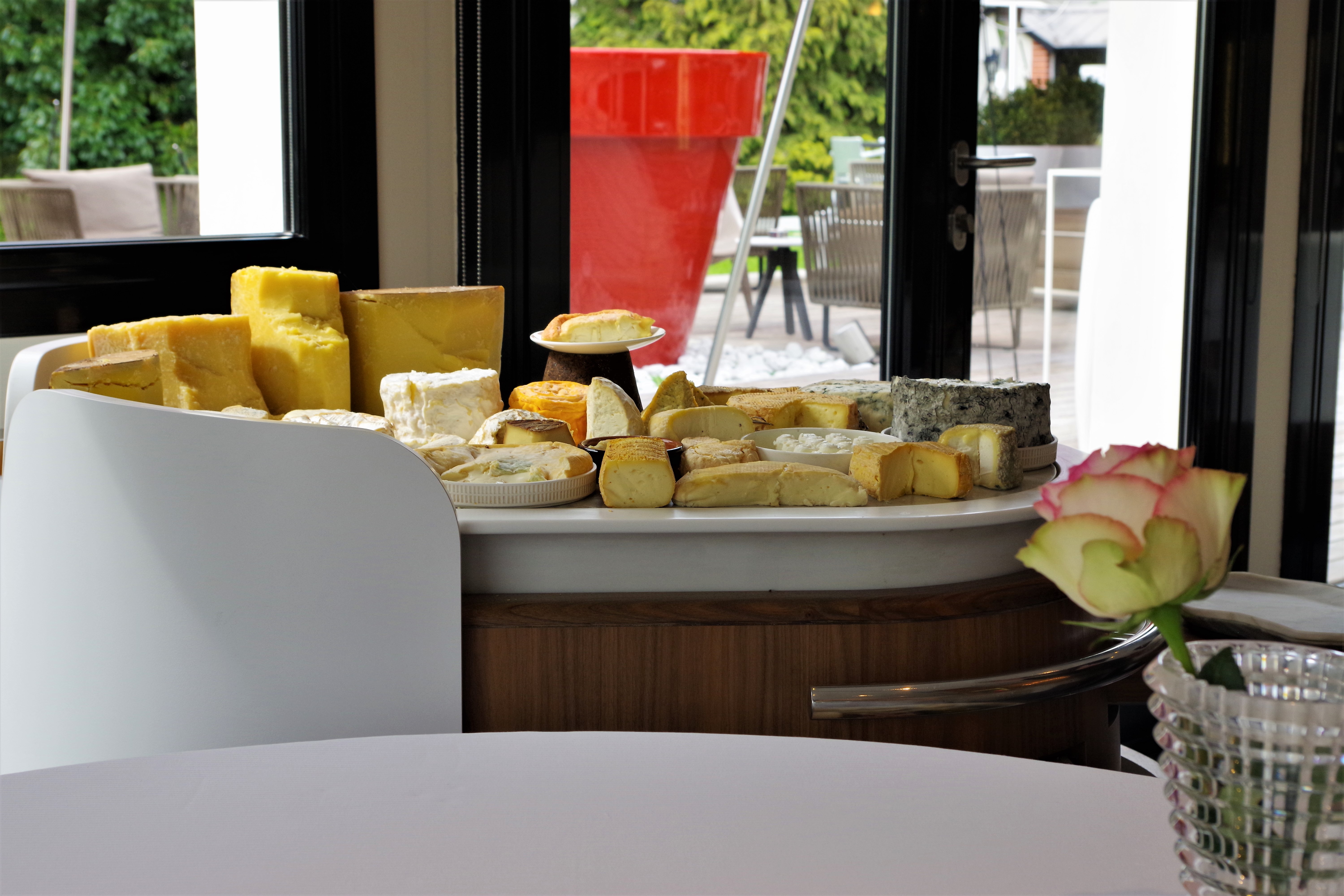 J'ai toujours un sentiment partagé en approchant un restaurant étoilé Michelin. Je suis incroyablement enthousiaste à  l'idée de ce type de repas privilégié, mais je me sens aussi pressée d'agir à  la hauteur, décemment. Je ne m'y suis jamais complètement habitué et je me sens censé agir exactement comme ils le souhaitent. Je suis entré dans le magnifique manoir de l'Assiette Champenoise avec le même genre d'excitation / nerf mais au lieu d'une approche très standardisée et codifiée, j'ai reçu l'accueil le plus chaleureux de la très élégante Mélanie Lallement, copropriétaire avec son frère et chef Arnaud Lallement et même leur charmante mère. Après une visite de l'endroit, une visite des chambres et des différents salons tous dans un style très contemporain et branché, nous étions bien à  l'aise et déjà  impressionnés.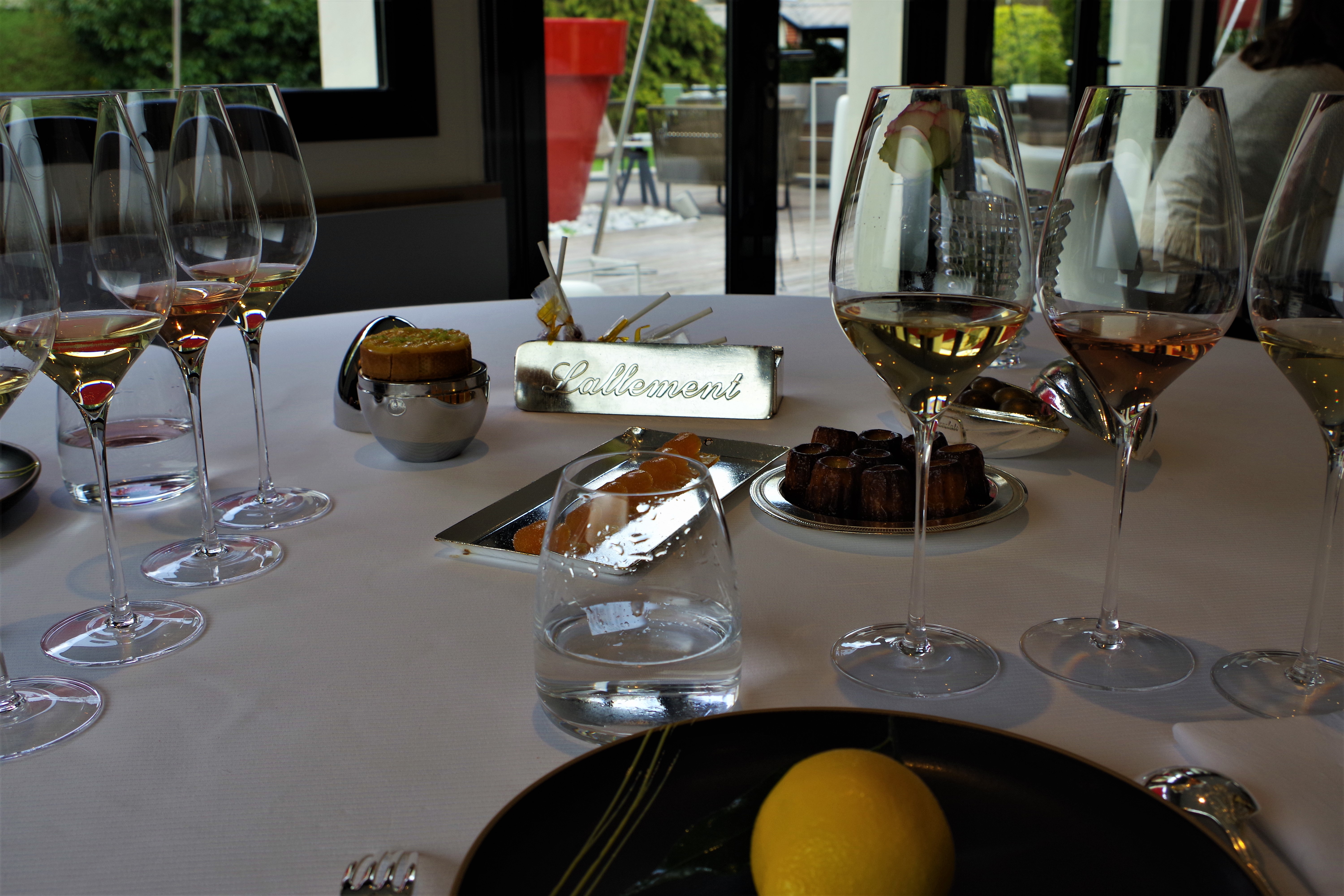 C'est un conte familial de délices et de prestige délicatement associé aux bulles locales, et cette dynastie Lallement est mise en avant même dans le premier plat d'Arnaud: une potée Champenoise, un cube de chou et de porc sur lequel est versé un consommé. C'est un plat traditionnel servi aux vendangeurs lors de la récolte que son père fesait au restaurant familial à  Châlons-sur-Vesle. Un premier plat qui met en scène avec un verre de Chartogne-Taillet, cuvée Sainte-Anne.
Les quelques plats suivants ont mis en évidence des produits très spécifiques. La deuxième entrée a montré un intérêt et un savoir-faire d'ingrédients locaux et exotiques combinés avec des produits de Sylvain Erhardt, célèbre asparagiculteur et du poivre Sancho japonais très coloré.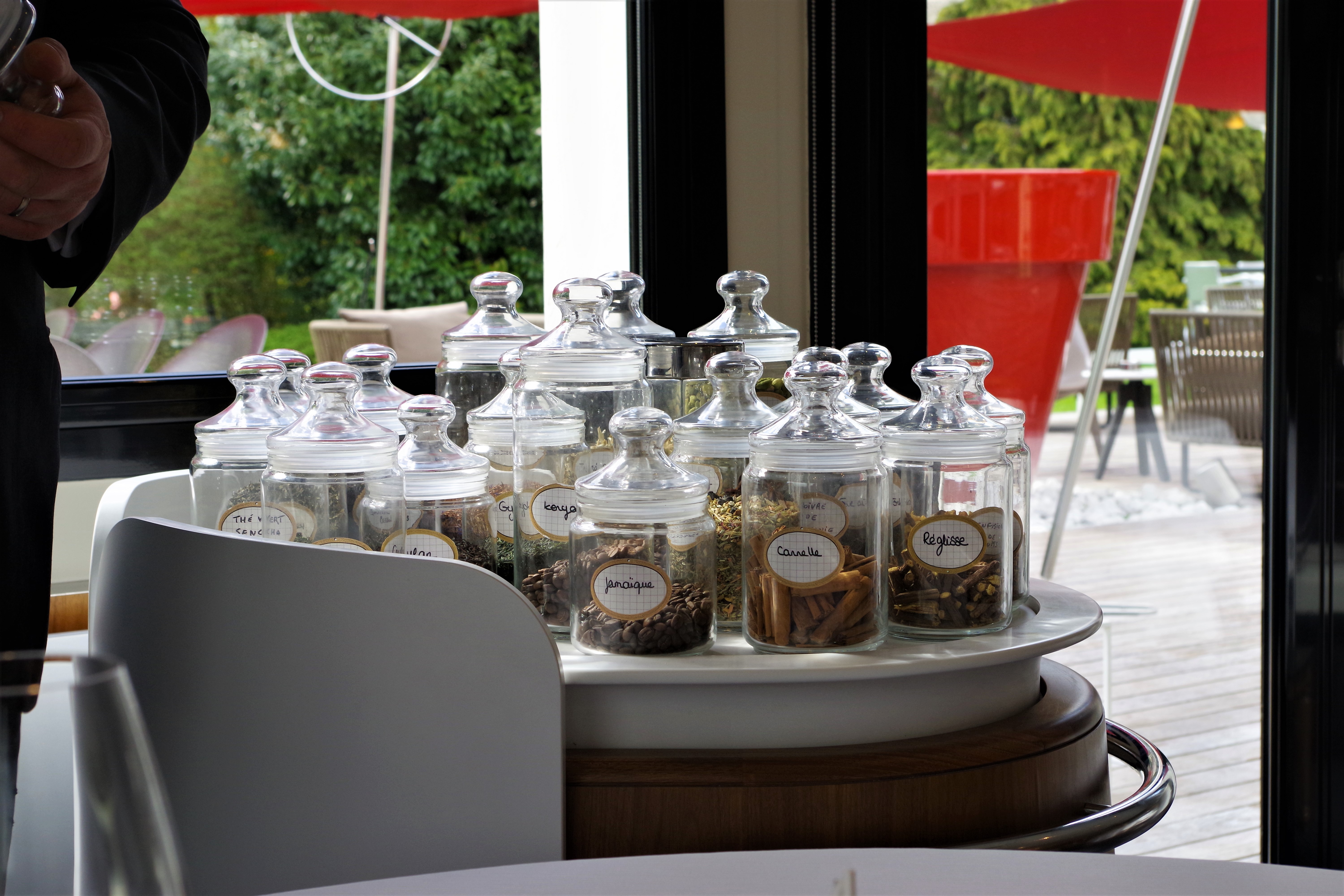 Vient ensuite une raviole aux arachides avec une sauce au vert-jus, un mélange d'acidité et de sucre, qui m'a rappelé l'équilibre précis et distinctif recherché dans une dégustation de vins clairs de Champagne. Cela a été servi avec un verre de Nicolas Maillart Rosé Grand cru.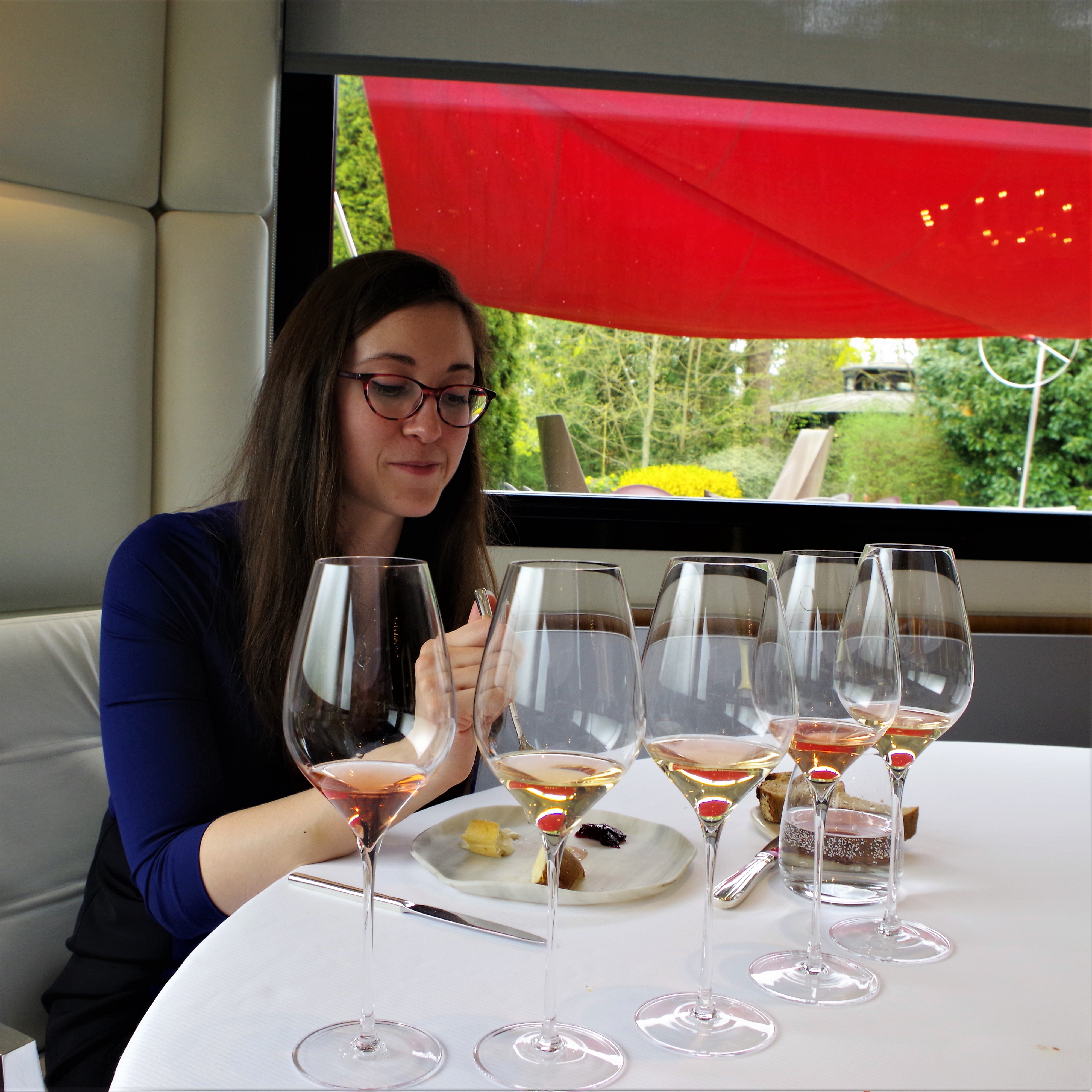 Puis, retour à  une tradition familiale avec une recette de Lallement Père datant de 1978 de l'étonnant homard bleu breton avec une émulsion de sauternes. Ceci et le service suivant a été jumelé avec le Pol Roger extra brut incroyablement frais et équilibré. Déjà , nous étions au cinquième servive. Alors que mon appétit disparaissait, les succulentes découvertes se poursuivent avec un filet Saint-Pierre, une déclinaison d'oignons et une émulsion de vermouth Nailly Prat suivie d'un curry vert très original avec mousse de céleri et pâte feuilletée plate aussi savoureuse que cela puisse paraître. Son disciple étincelant n'était autre que Louis de Sacy, une édition limitée incroyablement riche et complexe de la Cuvée XII, âgée de 12 ans sur lies en magnums seulement.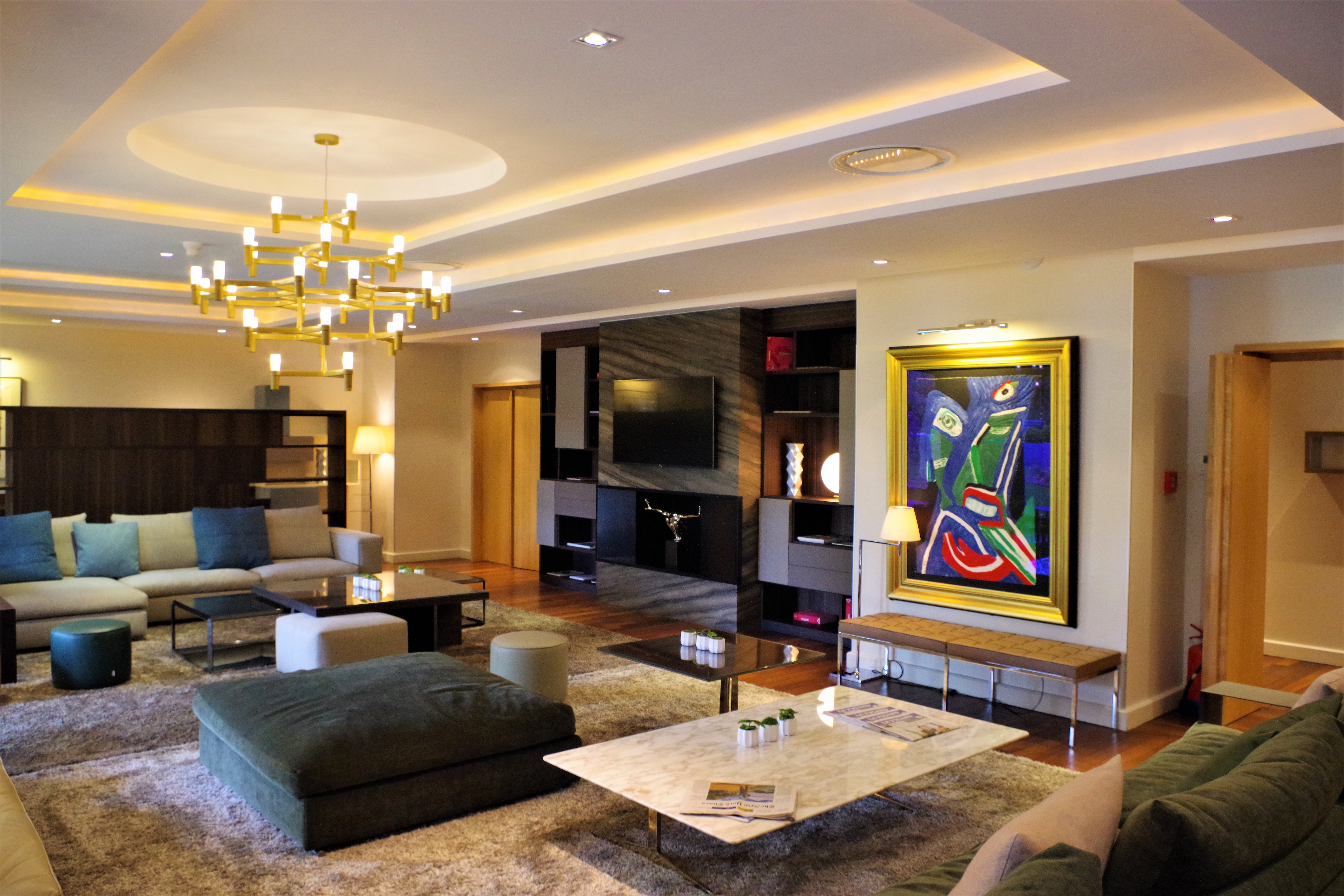 Le plat principal suivant était mon préféré, un demi pigeon Pithiviers, épinards, foie gras et poitrine de pigeon en couches parfaites dans un manteau de pâtisserie. Apparemment, cette recette a été développée conjointement avec feu Lallement père. Le rosé Laurent Perrier très profond et fruité a parfaitement fonctionné avec l'assiette élégante.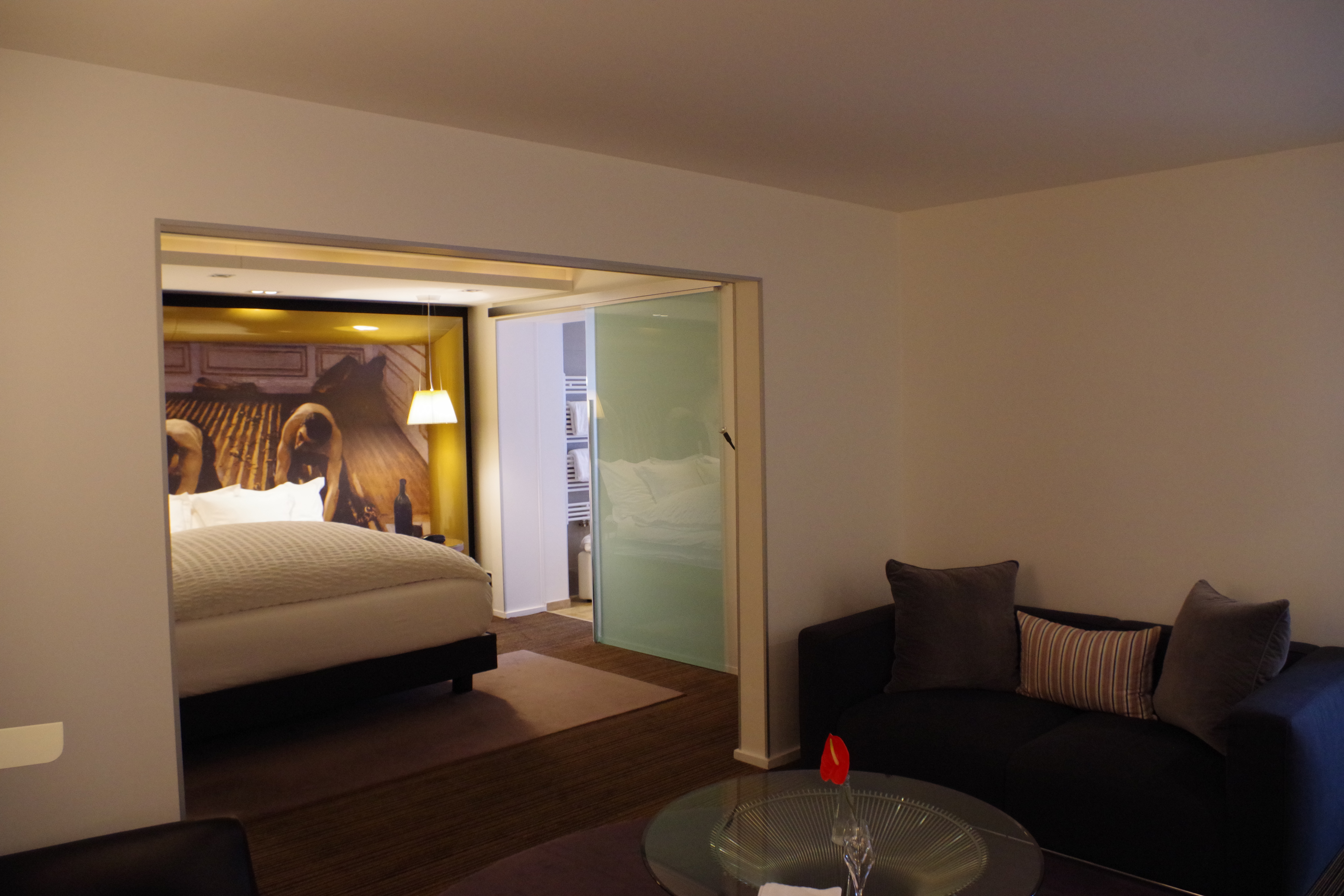 Environ une demi-centaine de fromages de Philippe Olivier en Normandie, un dessert au citron reconstitué et d'autres mignardises sucrées plus tard, le repas était malheureusement presque terminé. Je me suis fait tester à  l'aveugle par le sommelier qui a servi un beau ratafia de Doyard. Ce qui restait, c'était le service de café qu'ils  ont réussi à  rendre aussi spécial que n'importe quel autre service. Une sélection de grains de café et de thés était présentée dans une série de pots que vous pouviez sentir et sélectionner. Les options comprenaient les grains les plus rares et les plus reconnus au monde, comme  le Blue Mountain ou le Kopi Luwak.
La réputation d'excellence est bien méritée. Le chef très présent et causeur qui se promenait dans la salle à  manger, rencontrant chaque client, était aussi charmant que les plats qu'il nous servait. Je pense que l'Assiette Champenoise devrait être un passage obligé pour tous les visiteurs de Grands crus.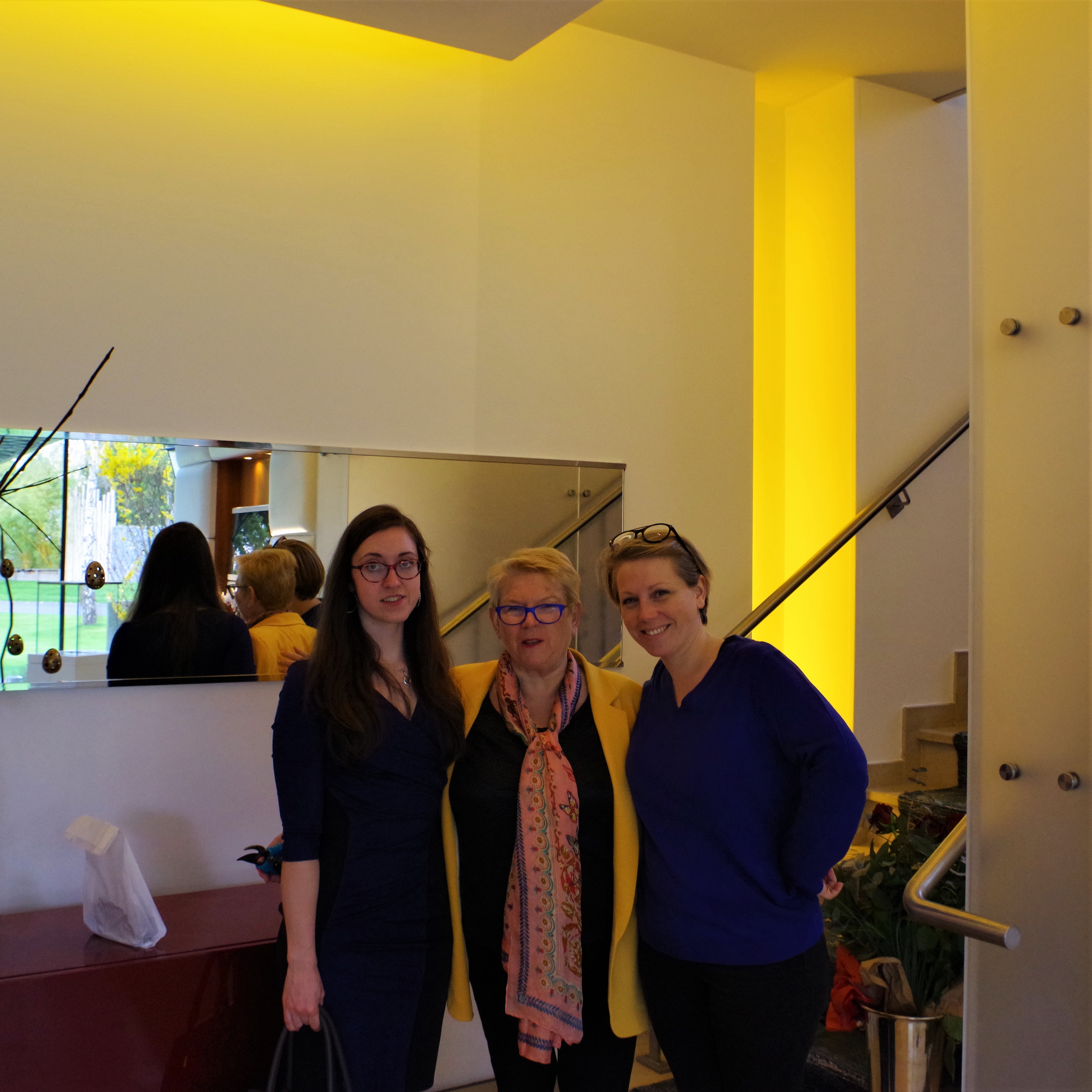 Me with Mélanie Lallement and her mother