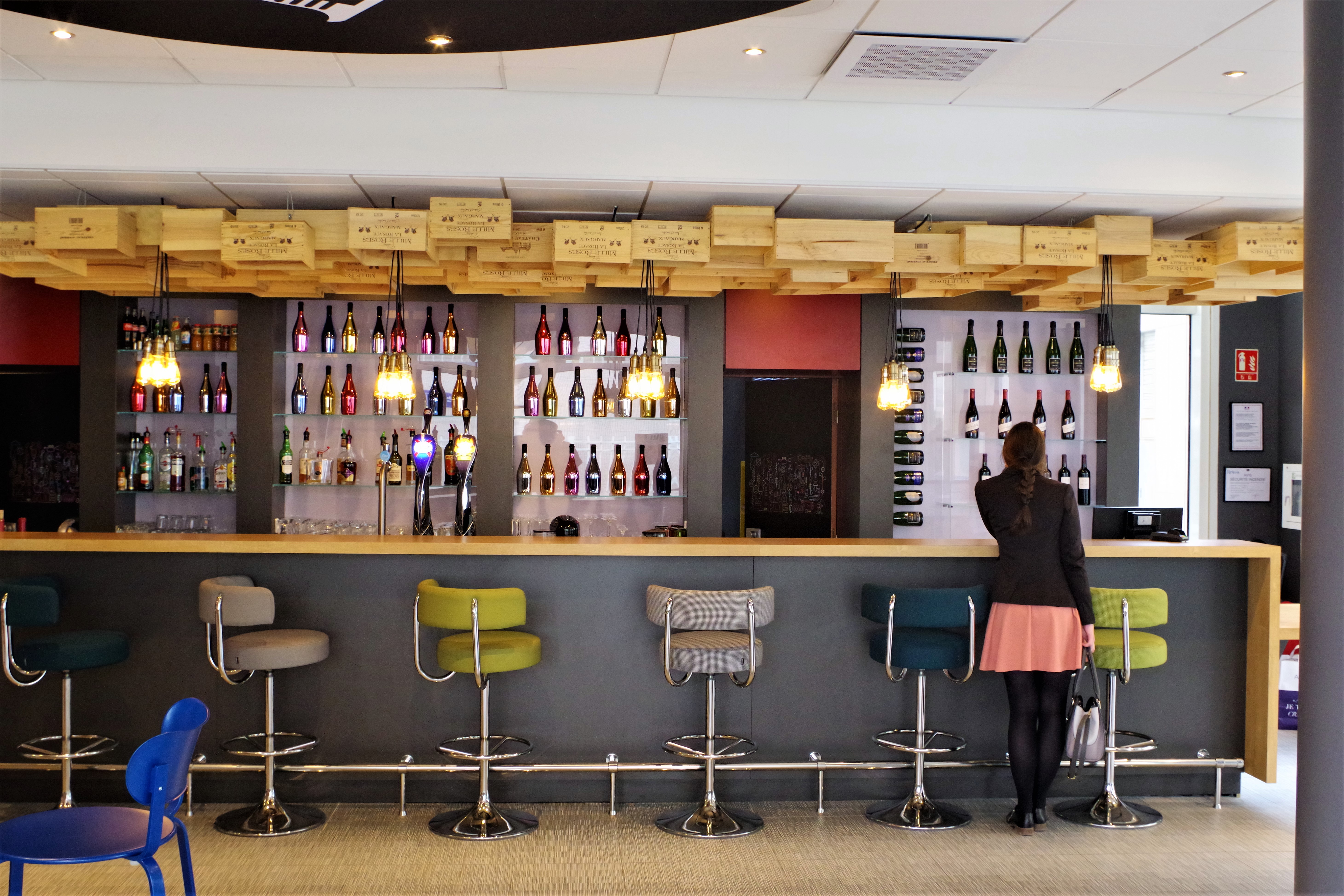 When you think of a Ibis hotel, what comes to your mind? Maybe you think of a business hotel in a business district or some sort of standardized hotel. Well forget that as the team of the Ibis centre in Reims has succeeded to make the place unique and awesome. They recently redecorated the whole lounge in a very cool and colourful design. It feels very fun and friendly, pretty much to image of all the staff. The grape bar offers great food and drinks starting with local cheeses and charcuteries and following with a nice selection of microbrewery beers. Just to tell you how cool the vibe was, they even had a band playing during the evening and the place was packed full of happy, friendly people. We had a great time. So what if the rooms are a bit small. It's clean and tidy, well-equipped and comfy.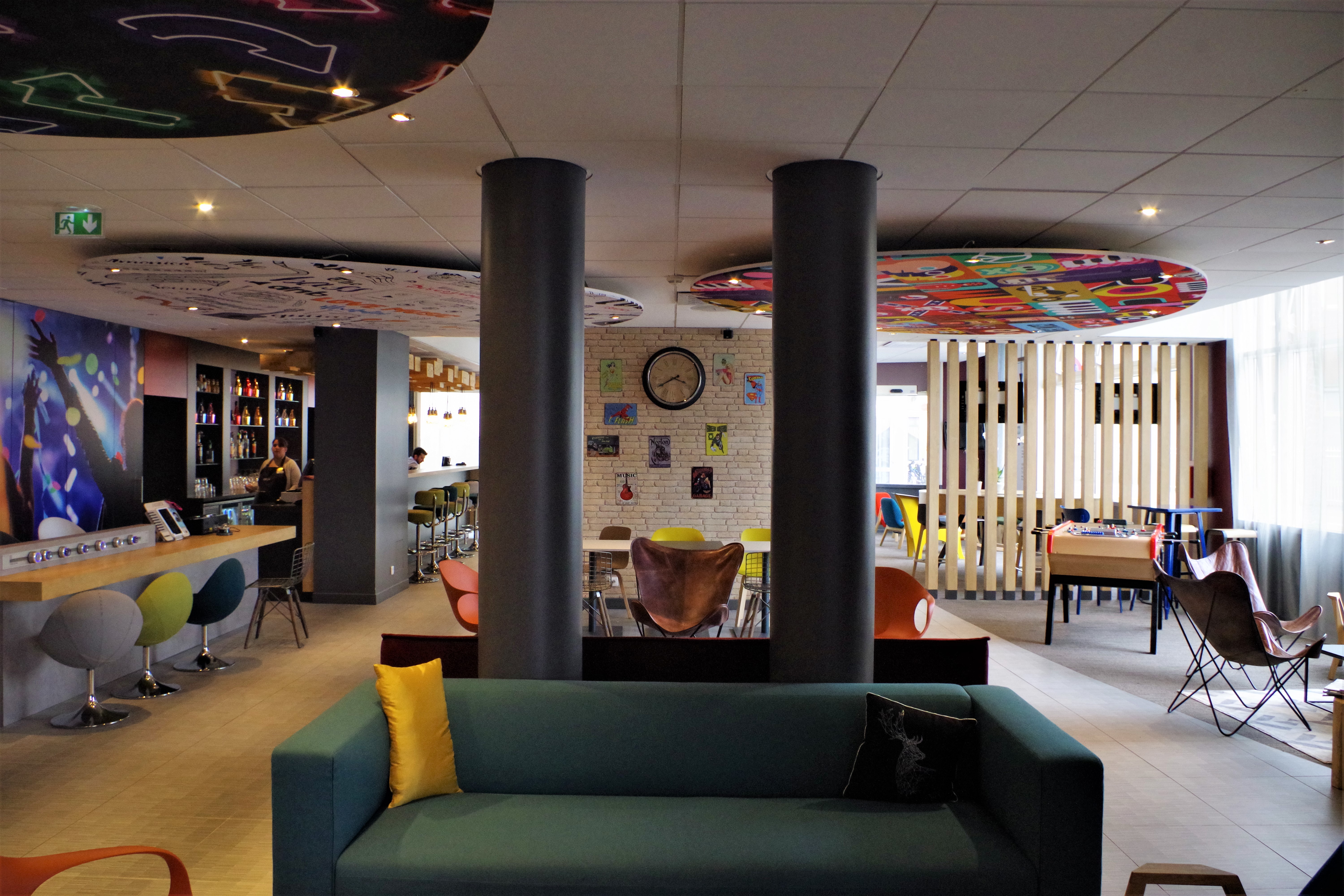 Furthermore, the hotel is walking distance to about anything in Reims. It's right next to the train station, 5 minutes away from the Cathedrale and all the shops and bars around. I loved my visit in Reims, and the ibis was as much part or the trip's success as all the prestigious champagne houses we visited.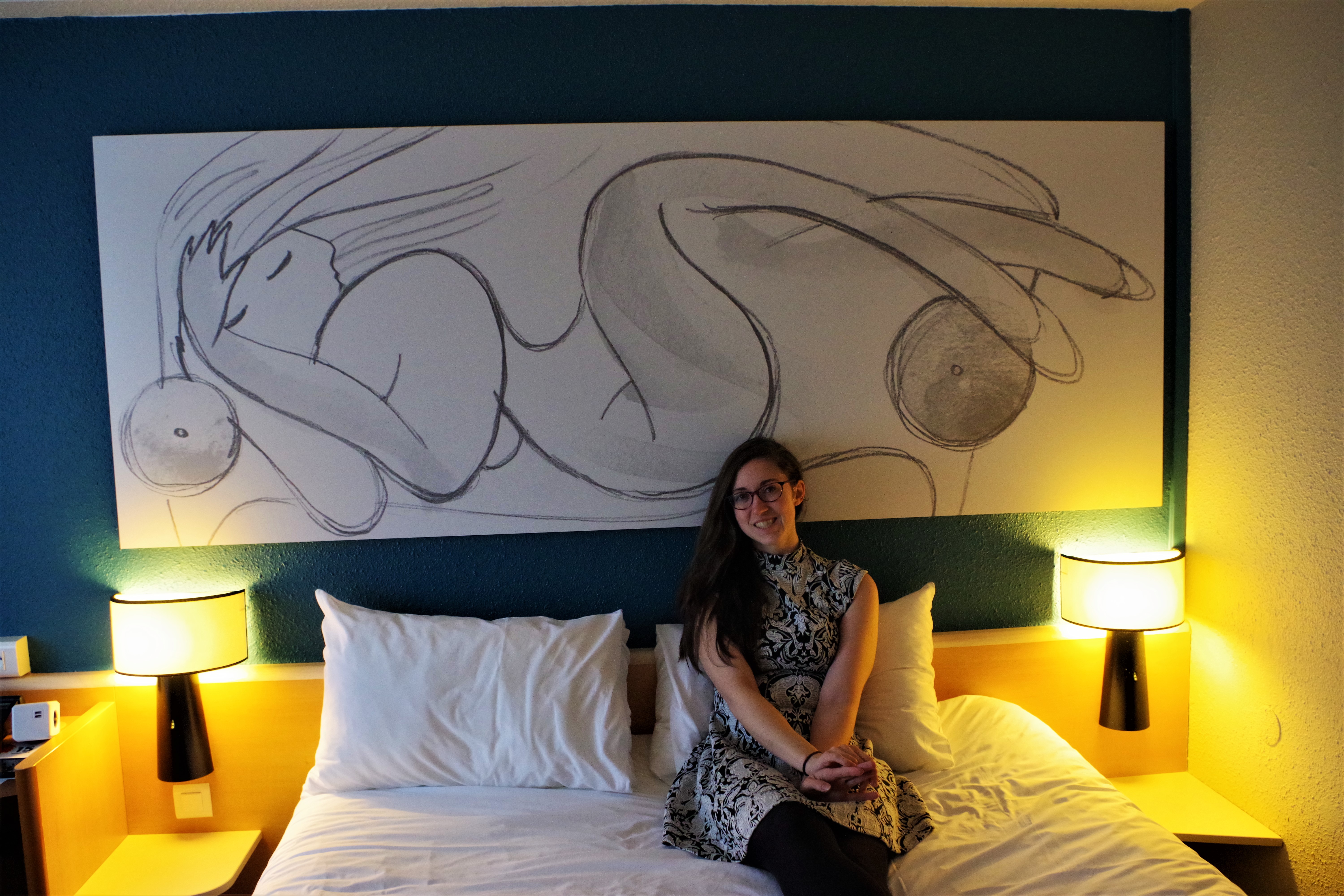 Quand vous pensez à  un hôtel Ibis, qu'est-ce qui vous vient à  l'esprit? Peut-être pensez-vous à  un hôtel d'affaires dans un quartier d'affaires ou une sorte d'hôtel standardisé. Eh bien, oubliez ça car l'équipe du Ibis centre de Reims a réussi à  rendre l'endroit unique et génial. Ils ont récemment redécoré l'ensemble du salon dans un design très cool et coloré. C'est très amusant et sympa, à  peu près à  l'image de tout le personnel. Le grapebar propose une excellente cuisine et des boissons à  commencer par des fromages et des charcuteries locaux et à  suivre avec une belle sélection de bières de microbrasseries. Juste pour vous dire à  quel point l'ambiance était cool, ils ont même eu un groupe qui jouait pendant la soirée et l'endroit était rempli de gens heureux et amicaux. Nous avons passé un bon moment. Alors que faire si les chambres sont un peu petites. C'est propre et bien rangé, bien équipé et confortable.
De plus, l'hôtel est à  quelques pas de tout à  Reims. Il est juste à  côté de la gare, à  5 minutes de la Cathédrale et de tous les magasins et bars. J'ai adoré ma visite à  Reims, et l'ibis faisait autant partie du succès du voyage que toutes les prestigieuses maisons de champagne que nous avons visitées.