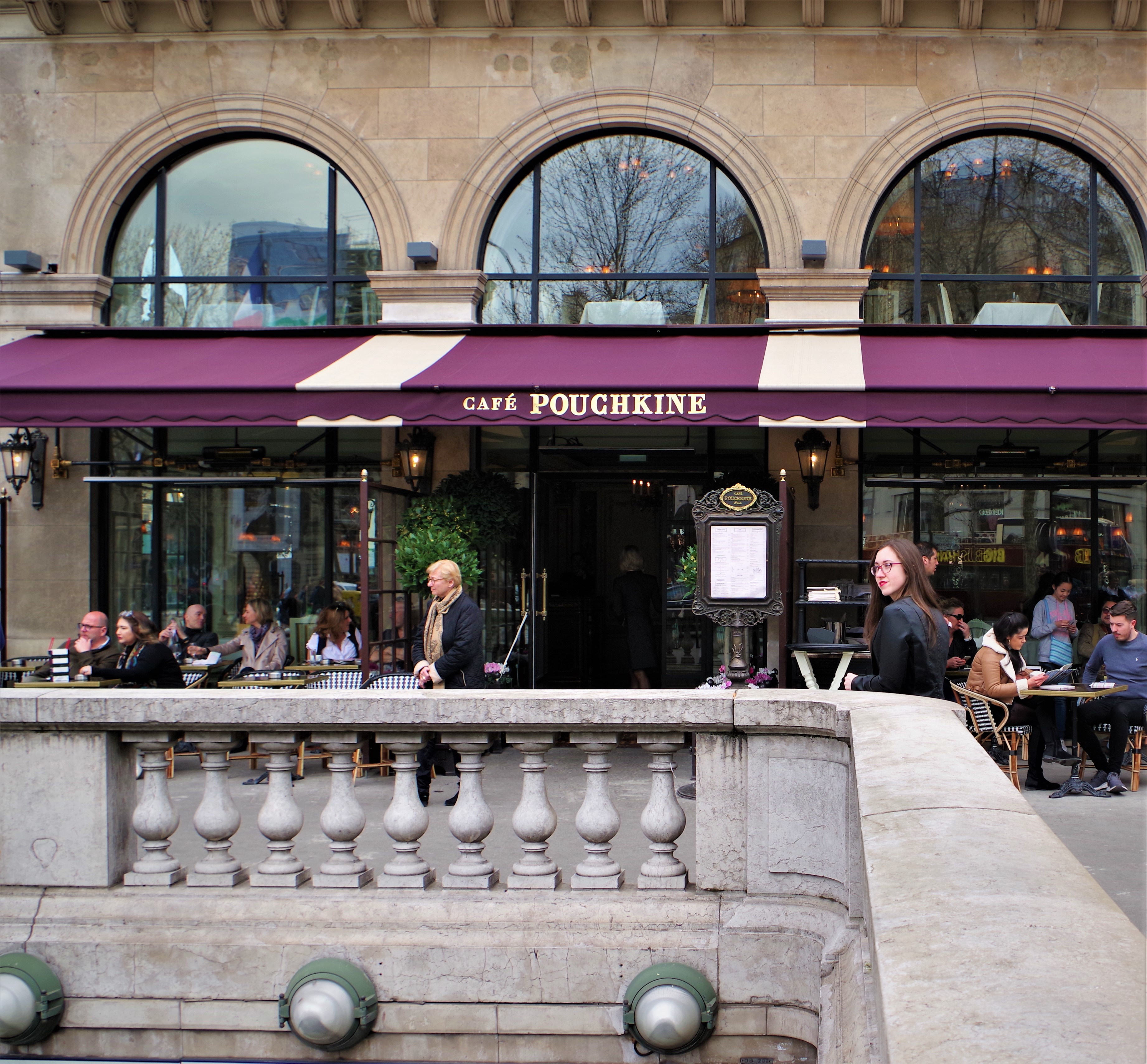 Russians have always had a strong francophile vibe. They love the style, the art de vivre and the eclectic decors. The first café Pouchkine to open in Paris has become an emblematic institution exactly for those reasons, the mix of cultures, the eclecticism and just the overall extravagance.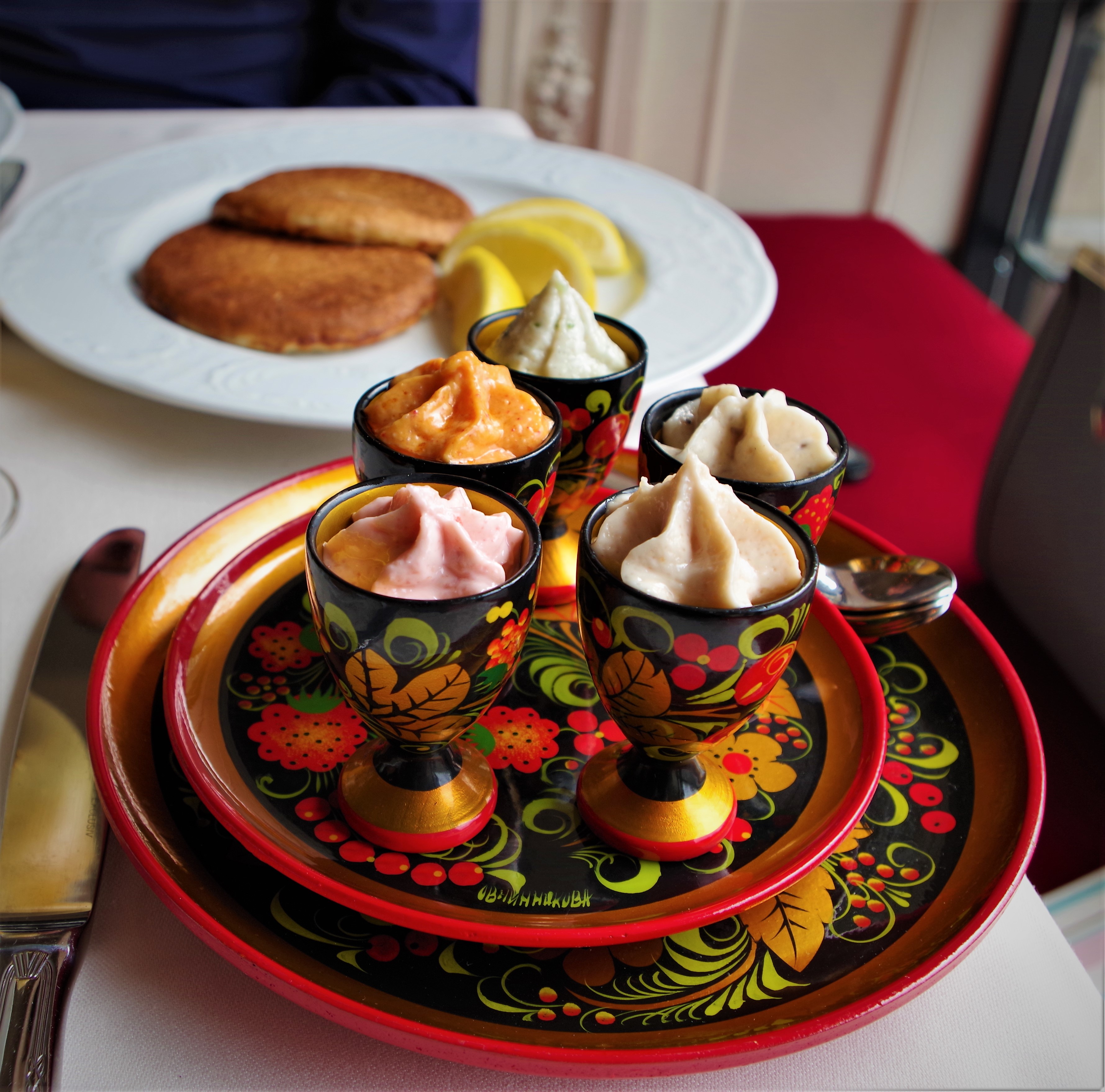 The menu is quite is vast and various. Joining the very Parisian sweets and pastries is some very Russian traditional dish like choices of Piroshkis, Taramas and blinis. All with strong extravagant flavours. An experience at café Pouchkine is overwhelming but in a good way, the type of too-much that is just enough to stand out.
The place is very popular with all type of people, from locals to tourists, young and old, fancy or not, it is always full. It's a gastronomic trip, or even a gastronomic leisure that is as pleasant as the bright sun shining through the big half oval shaped windows on the second floor.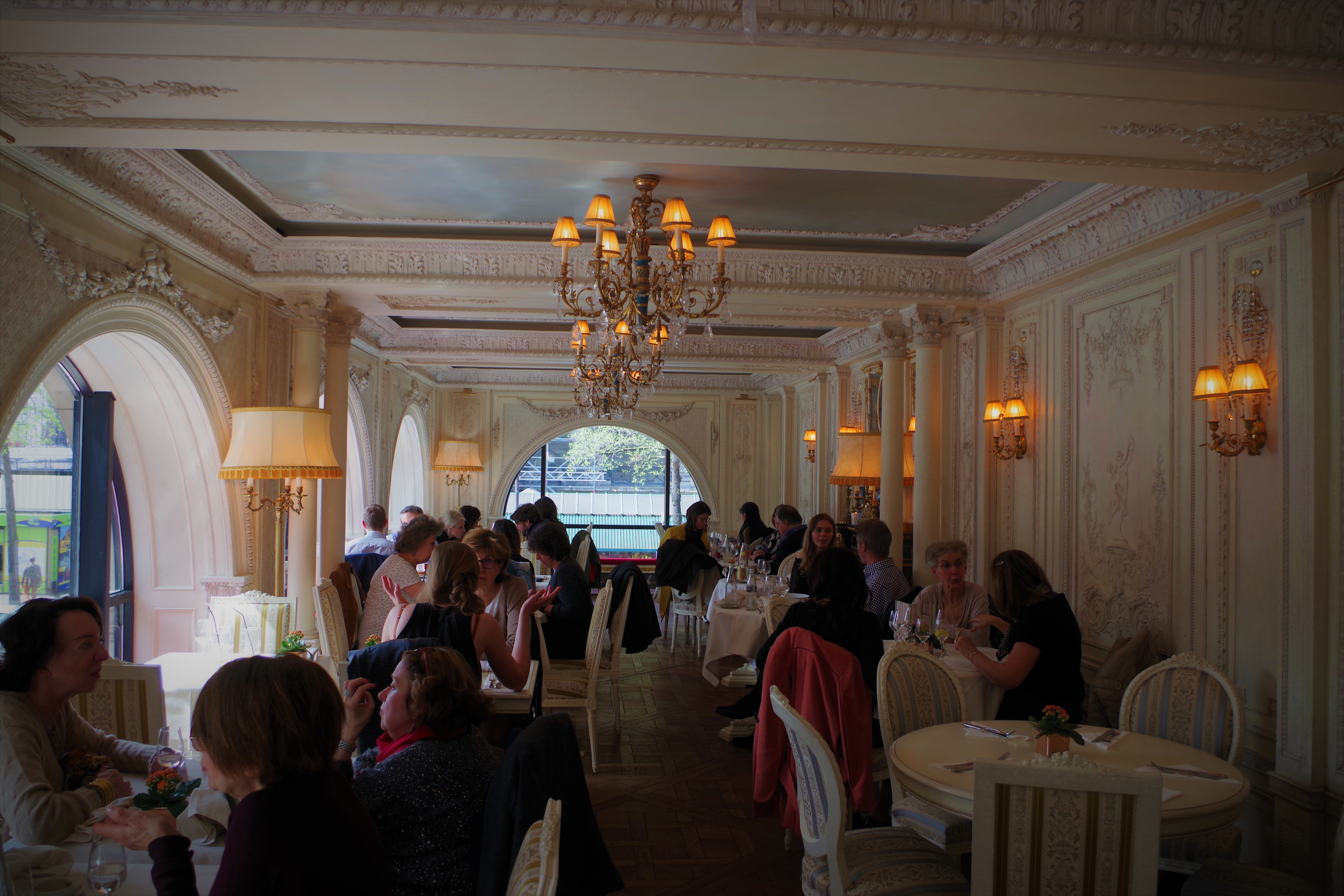 Les Russes ont toujours eu une forte tendance francophile. Ils aiment le style, l'art de vivre et les décors éclectiques. Le premier café Pouchkine à  ouvrir à  Paris est devenu une institution emblématique précisément pour ces raisons, le mélange des cultures, l'éclectisme et juste l'extravagance générale.
Le menu est assez vaste et varié. Toutes les pâtisseries très parisiennes sont jointes par des plats traditionnels très russe comme les choix de Piroshkis, Taramas et blinis. Tous avec de fortes saveurs extravagantes. Une expérience au café Pouchkine est accablante mais dans le bon sens, le type de trop qui est juste assez pour se démarquer.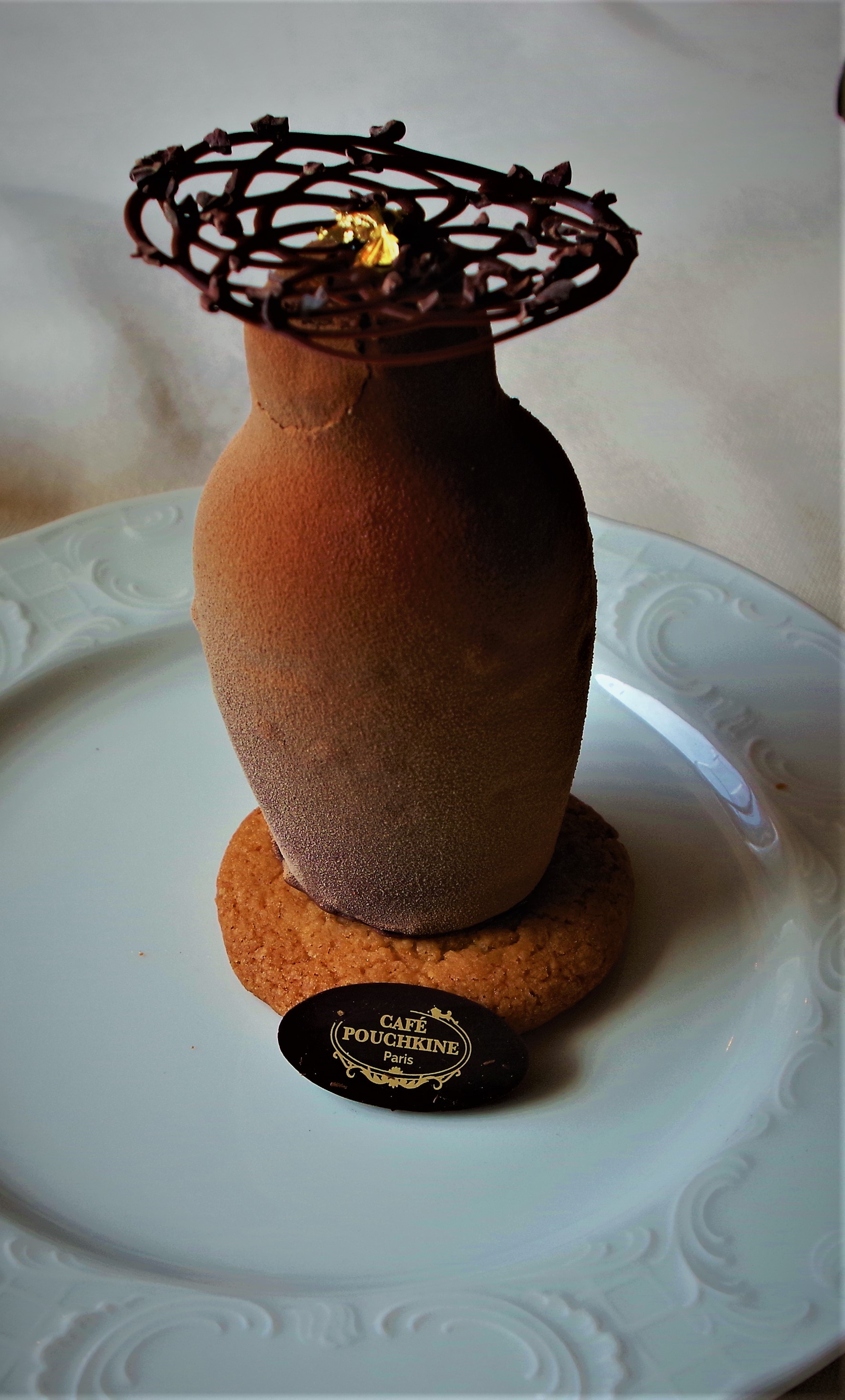 L'endroit est très populaire auprès de tous les types de personnes, des locaux aux touristes, jeunes et vieux, fortunés ou moins, le restaurant est toujours plein. C'est un voyage gastronomique, ou même un loisir gastronomique aussi agréable que le soleil qui brille à  travers les grandes fenêtres semi-ovales du deuxième étage.