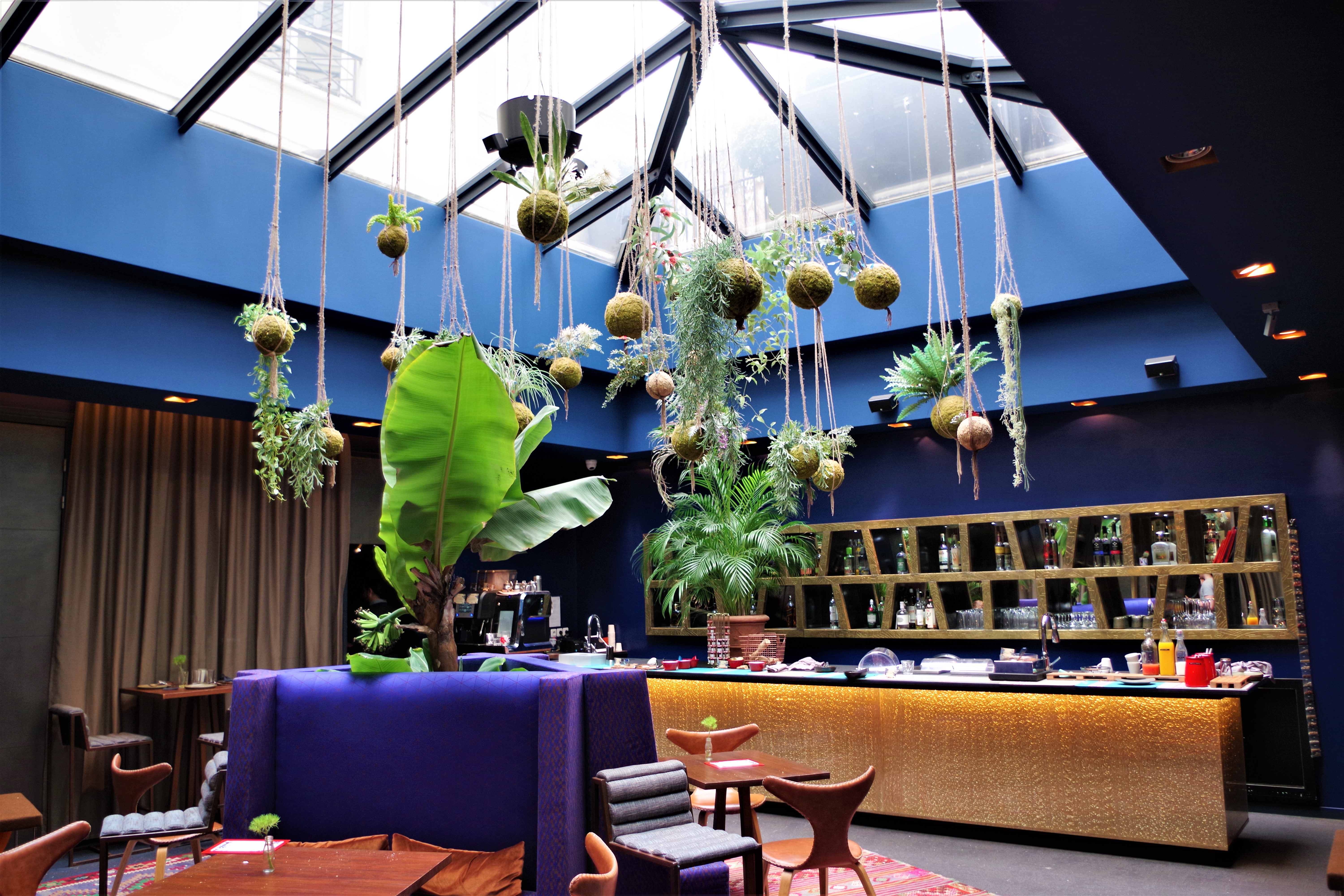 1 k – A very classy exotism in Paris
From the outside, right within Le marais, one of my favourite districts, the very blue frontage is quite intriguing. Nothing like all the other facades all around and does quite stand out. When inside, the very deep blue is still part of the style. But with strong color accent and a very chic Peruvian style. Gold highlights, Peruvian masks and other Incas-inspired décor ornements the lobby and main floor. It's a very cool and original look that I truly enjoyed.
The rooms are simplier in style. Pure white walls and sheets are contrasting with an amazing black marble shower that will now remain as my shower goal in my life. If you need more than from your visit, you can always get the suites on the top floor with private pools. One detail worth noticing is the Inka Kola option in the mini bar. It brought me right back to my trip in Peru, already 10 years ago.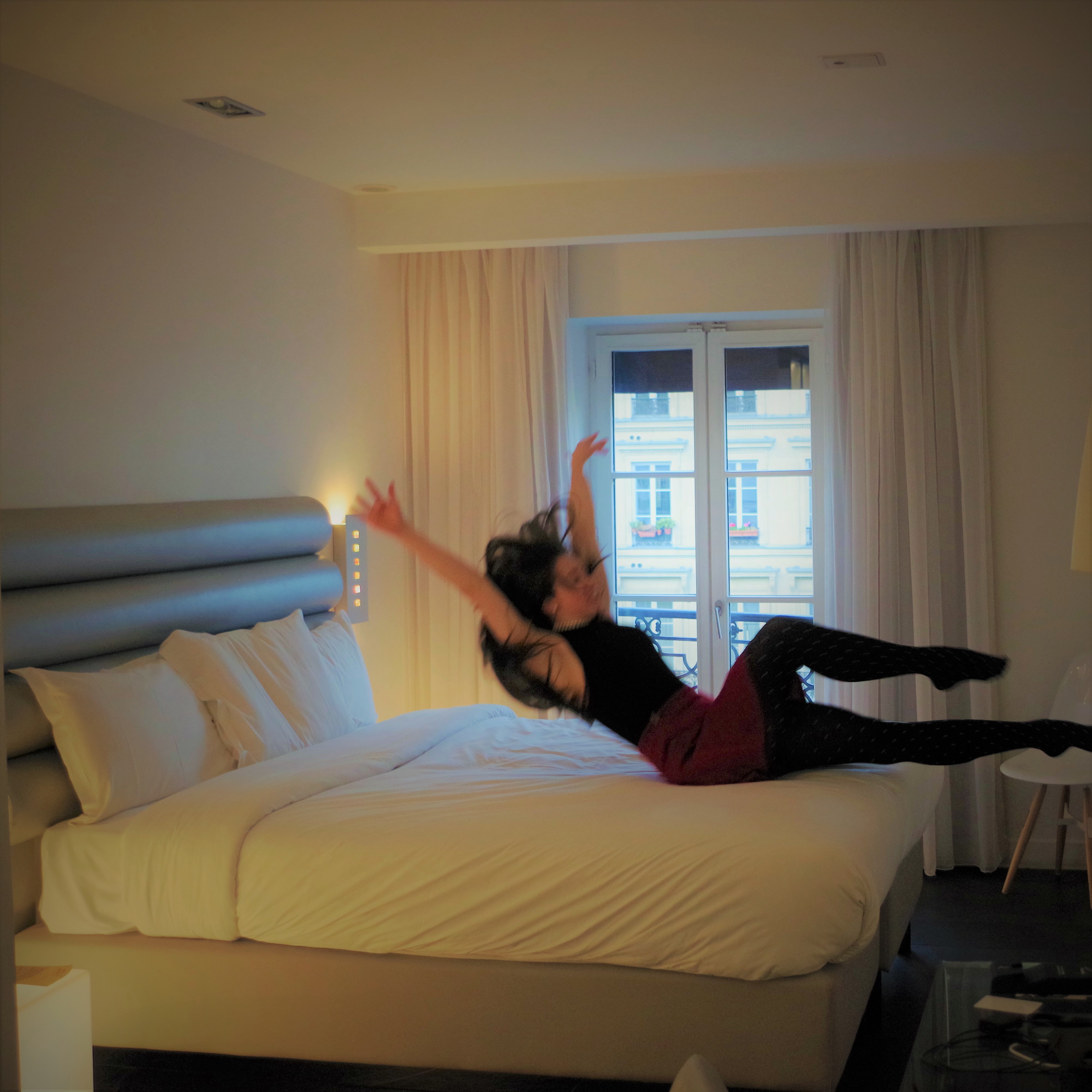 On the innovative side, the rooms are fully equipped with some fun and useful gadgets. You can choose the smell of the room or the color of the lights for example. Better yet, you have access to a real smart phone. You get free international calls, texts and mobile data to bring with you on your excursion. Such a great option for tourists.
In addition, to complete the immersion, the hotel has its very own restaurant named the Inka where a young chef, Julien Burbaud, will take control of the restaurant to concoct an Andean cuisine. They also have two very cool bar, one dedicated to the famous Peruvian pisco sour, and the Mezcaleria that is a hidden bar, where you can drink Mezcal mixed in modern and inventive cocktails. You must keep it a secret, but there's a secret within the secret, ask for la Malicia…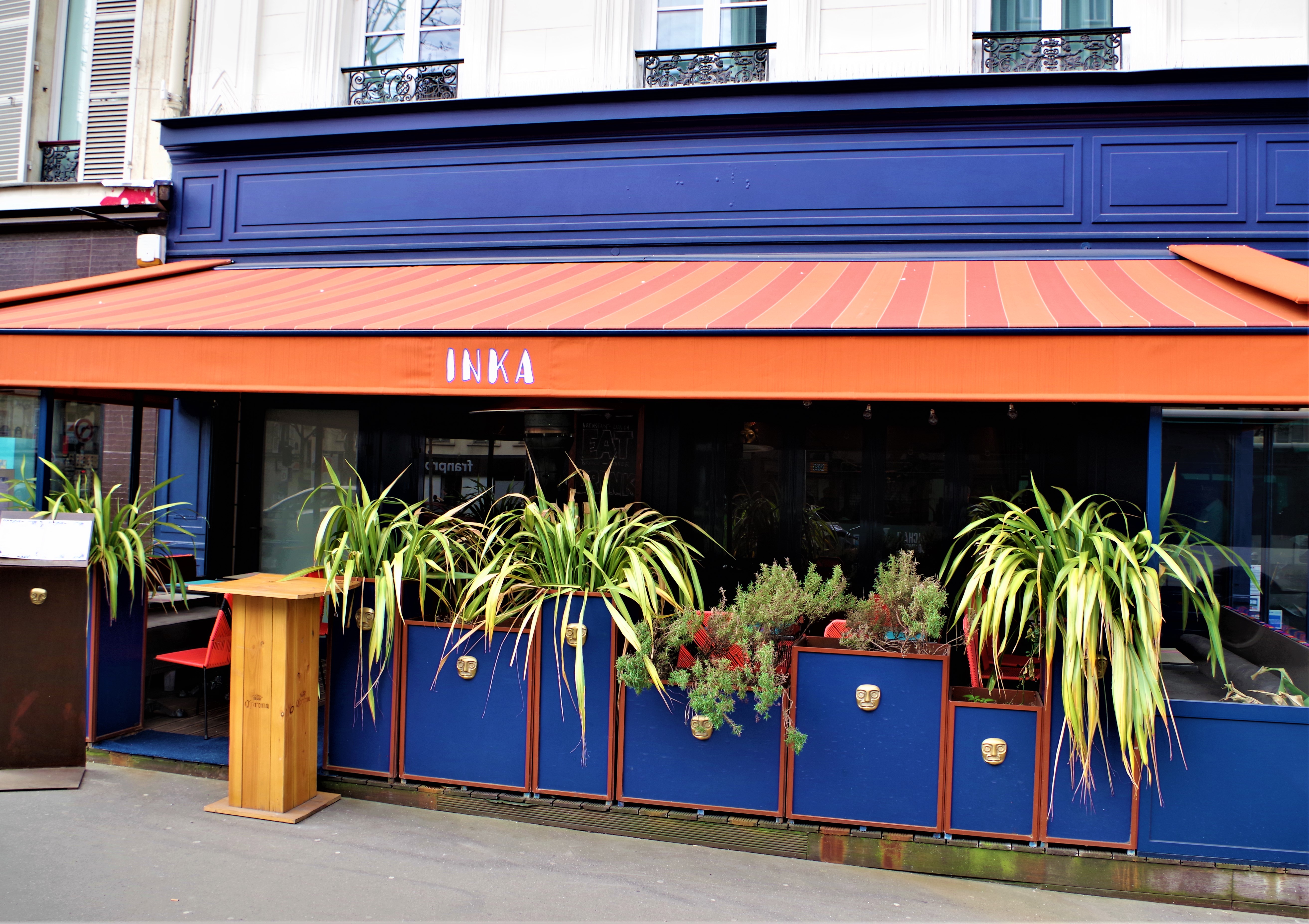 1 k – Un exotisme très chic à  Paris
 
De l'extérieur, juste au cÅ"ur du Marais, l'un de mes quartiers parisien préférés, la façade très bleue est assez intrigante. Rien ne lui ressemble parmi toutes les autres façades et elle se démarque vraiment. À l'intérieur, le bleu très profond fait toujours partie du style. Mais avec un fort accent de couleur et un style péruvien très chic. L'or, les masques péruviens et autres décorations inspirées des Incas ornent le hall et l'étage principal. C'est un look très cool et original que j'ai vraiment apprécié.
Les chambres sont plus simples. Les murs et les draps blancs purs contrastent avec une douche de marbre noir incroyable. Si vous avez besoin de plus lors de votre visite, vous pouvez toujours obtenir les suites au dernier étage avec piscines privées. Un détail à  noter est l'option Inka Kola dans le mini-bar. Cela m'a ramené directement à  mon voyage au Pérou, il y a déjà  10 ans.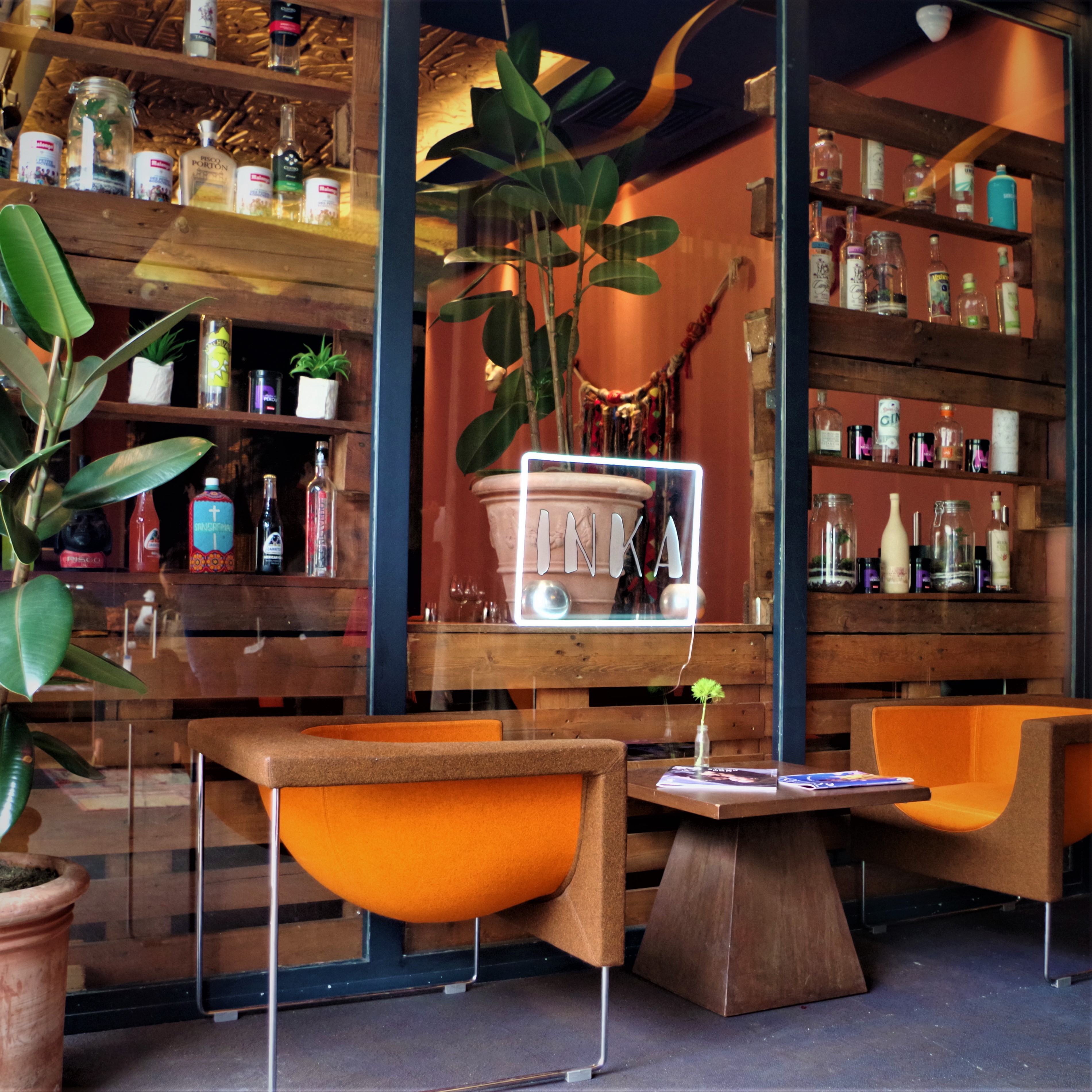 Côté innovation, les chambres sont entièrement équipées avec gadgets amusants et utiles. Vous pouvez choisir l'odeur de la pièce ou la couleur des lumières par exemple. Mieux encore, vous avez accès à  un vrai téléphone intelligent. Vous recevez gratuitement des appels internationaux, des SMS et des données mobiles pour votre excursion. Une excellente option pour les touristes.
De plus, pour compléter l'immersion, l'hôtel dispose de son propre restaurant, l'Inka, où un jeune chef, Julien Burbaud, prend le contrôle du restaurant pour concocter une cuisine andine. Ils ont également deux bar très cool, l'un consacré à  le célèbre pisco sour péruvien, et la Mezcaleria qui est un bar caché, où vous pouvez découvrir le Mezcal mélangé dans des cocktails modernes et inventifs. Vous devez garder le secret, mais il y a aussi un secret dans le secret, demandez la Malicia …