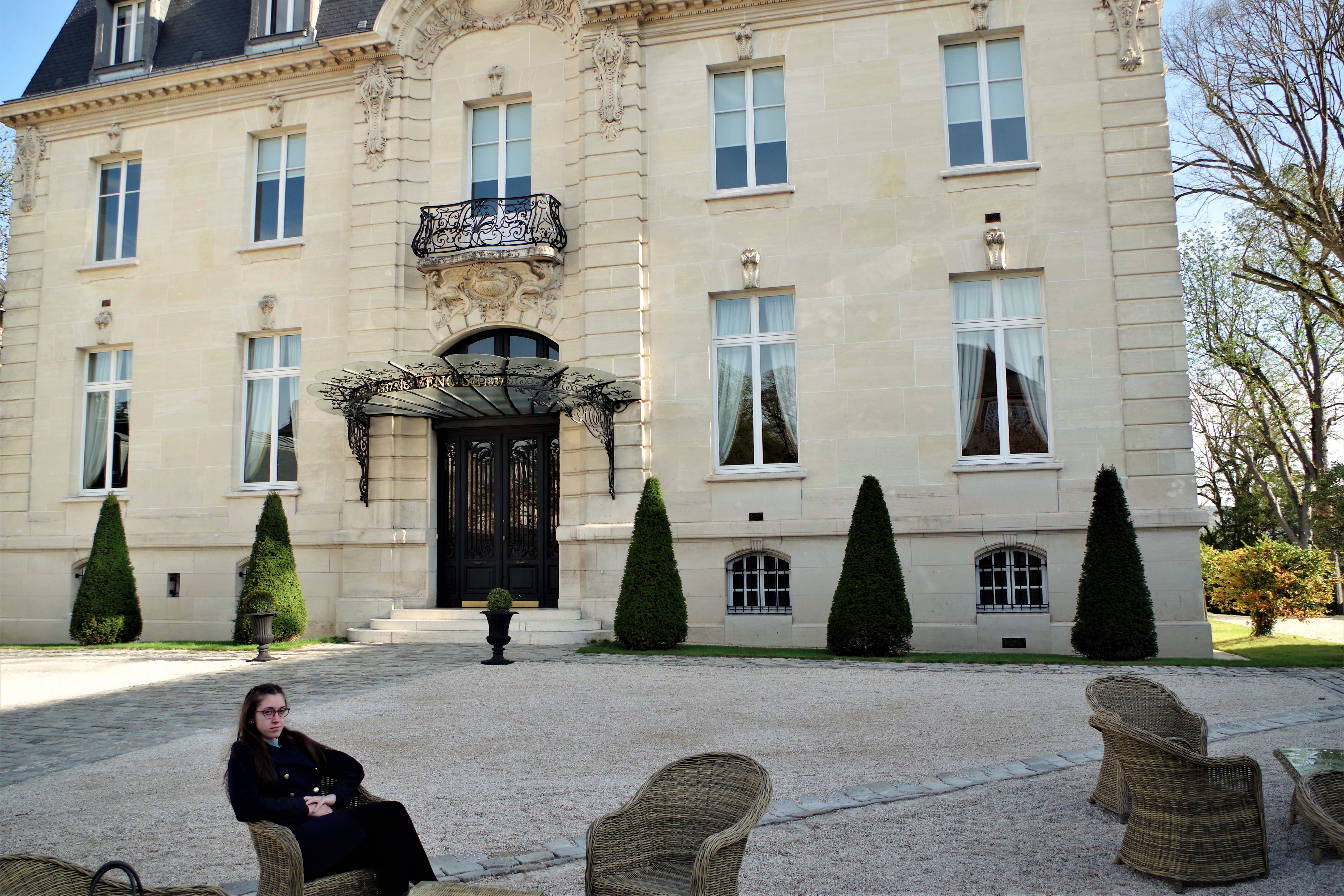 In terms of tourism, Epernay has everything to please. There's history, there's magical landscapes, there's fancy castles and houses. However, to deal with tourism, the choice of hospitality or restaurants is quite limited. So much that most visitors tend to make a day trip from Paris and go back right away. They would probably change their mind if they knew they could stay within the walls of the prestigious Champagne de Venoge house which recently opened guest rooms in the ancient and historic but fully renovated outbuildings and a whole apartment to rent on the second floor of their tasting room.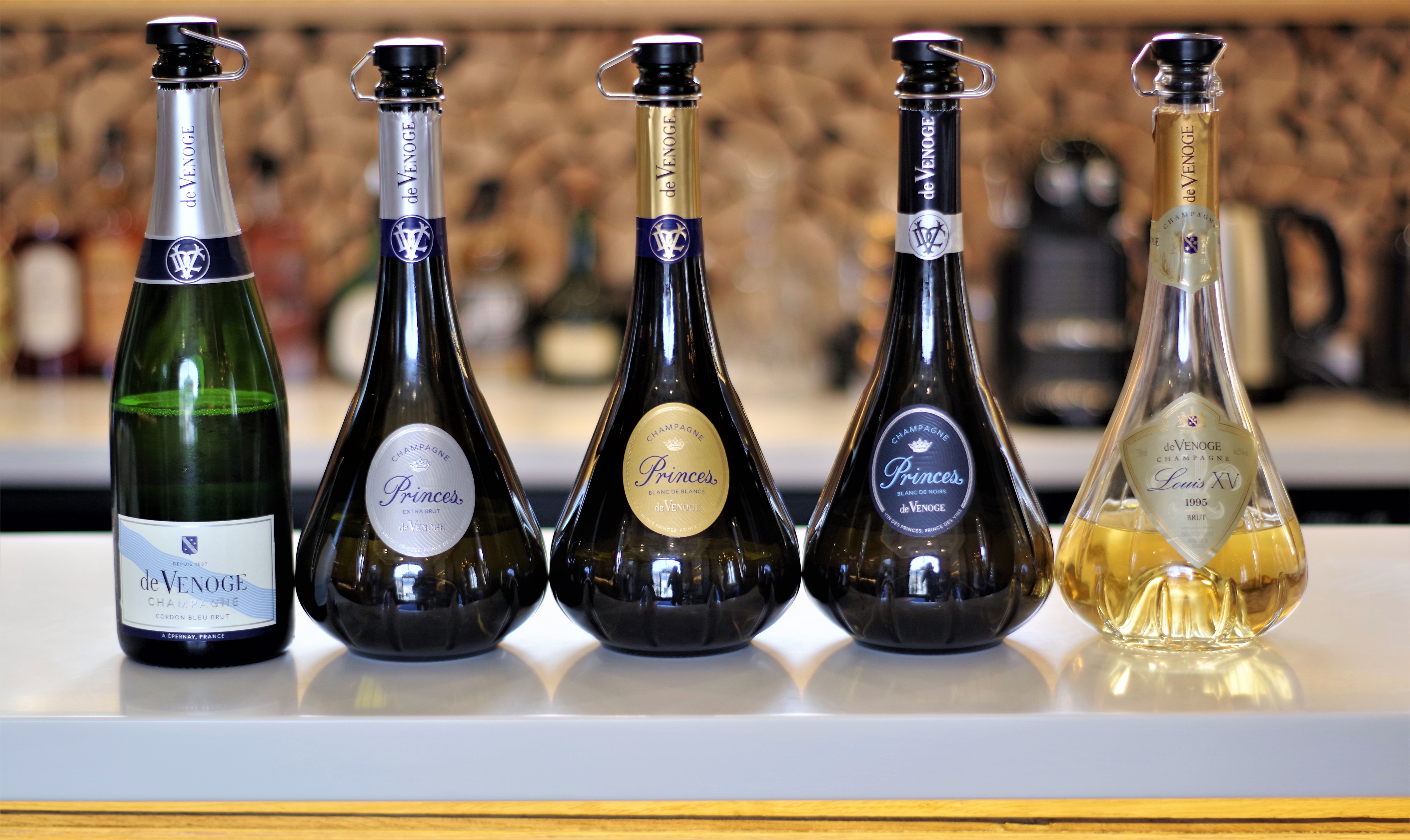 I had the chance to stay in the apartment which was, I confess, maybe a bit excessive for two people. It's a great feeling to stay just a foot away from the actual castle, right on the Avenue de champagne, one of the most expensive streets in the world. You can sip a glass of Champagne on the porch of the castle or wander in the lovely yard to find old scribbling from the occupancy of WW2 on the garden walls.
It's neither a hotel nor a private house. It's neither a guest house nor an inn. It's unique and lovely. While all the big houses on the avenue tends to appear very closed up and unwelcoming, De Venoge on the contrary has their gates wide open for public. Beside the rooms, they have the tasting room called the Écurie. It actually was real stables before and the apartment was the hay shed just above. Now it looks nothing like it with a very modern and colourful style. You have the chance to taste the house's Champagne but also Mister Gilles de la Bassetière, president director general, private collection including majorly old Armagnacs and a big selection of Whiskies. Pair it with the tapas-like plates and bites and your good for an awesome time.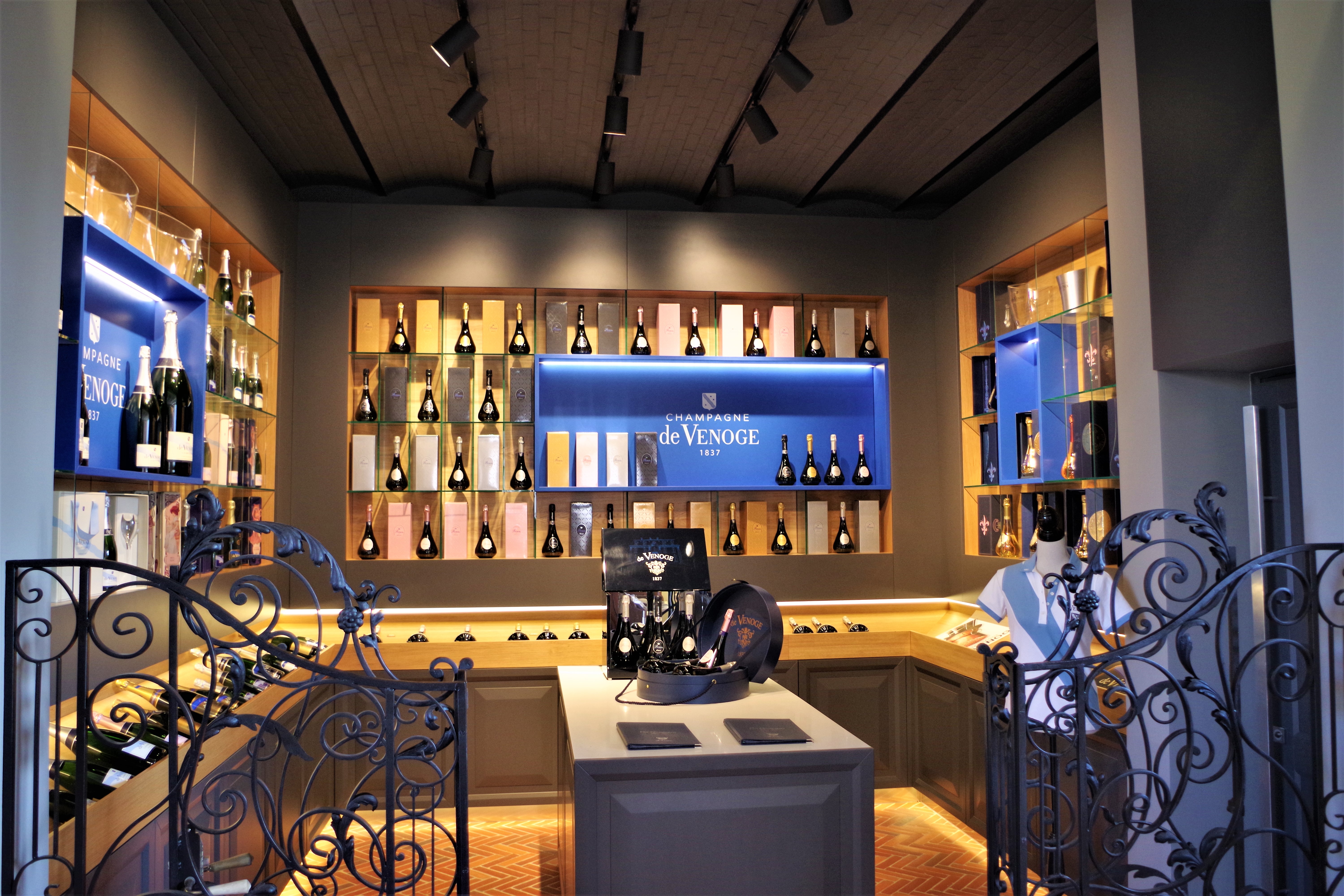 En matière de tourisme, Epernay a tout pour plaire. Il y a l'histoire, les paysages magiques, les châteaux et les maisons. Cependant, pour faire face au tourisme, le choix de l'hospitalité ou des restaurants est assez limité. Tellement que la plupart des visiteurs ont tendance à  faire une excursion d'une journée à  partir de Paris et revenir tout de suite. Ils changeraient probablement d'avis s'ils savaient qu'ils pouvaient rester dans les murs de la prestigieuse maison de Champagne de Venoge qui a récemment ouvert des chambres d'hôtes dans les dépendances anciennes et historiques mais entièrement rénovées et un appartement à  louer au deuxième étage de leur salle de dégustation.
J'ai eu la chance de rester dans l'appartement qui était, je l'avoue, peut-être un peu excessif pour deux personnes. C'est super de rester à  quelques pas du château, juste sur l'avenue de champagne, l'une des rues les plus chères du monde. Vous pouvez siroter un verre de champagne sur le porche du château ou vous promener dans la belle cour pour trouver des vieux gribouillis de l'occupation de la deuxième guerre mondiale sur les murs du jardin.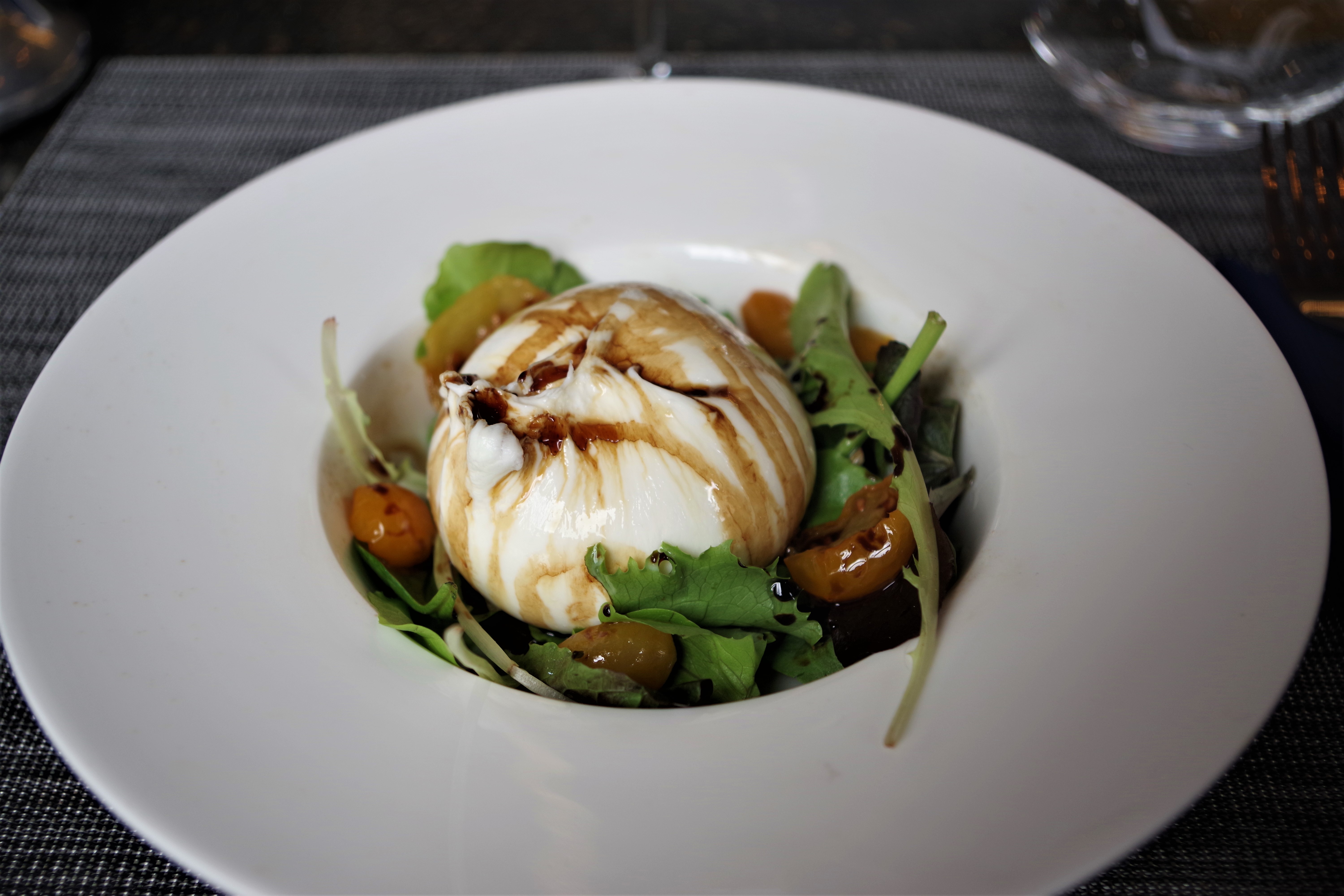 Ce n'est ni un hôtel ni une maison privée. Ce n'est ni une maison d'hôtes ni une auberge. C'est unique et charmant. Alors que toutes les grandes maisons de l'avenue ont tendance à  paraître très fermées et peu accueillantes, De Venoge, au contraire, ouvre grand ses portes au public. À côté des chambres, ils ont la salle de dégustation appelée l'Écurie. C'était en fait de vraies écuries et l'appartement était le hangar à  foin juste au-dessus. Maintenant, ça n'y ressemble plus avec plutôt un style très moderne et coloré. Vous avez la chance de goûter le champagne de la maison mais aussi la collection privée de Monsieur Gilles de la Bassetière, président directeur général, incluant des Armagnacs bien âgés et une grande sélection de Whiskey. Associez-le avec les assiettes et les bouchées comme des tapas et vous serez bien installés pour un temps formidable.