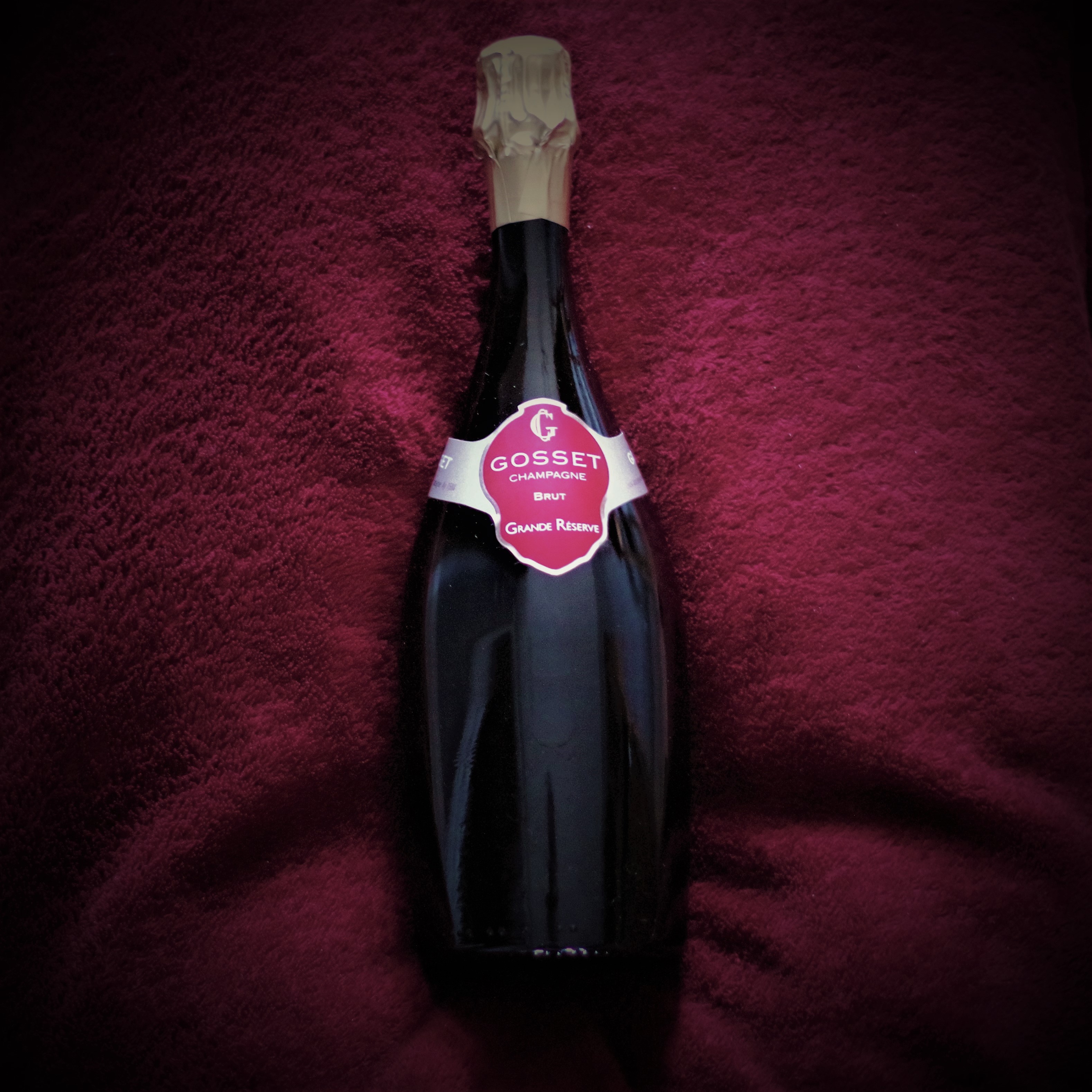 Champagne is something truly unique in many ways. There's an aura and mood surrounding this name that is both precise and mysterious at the same time. It's a mythic and exciting product that reached impressive distinction and status. This prominence has affected the appellation but also brands in a more specific ways. The truth is behind its unique character, the champagne hides a mosaic of micro-terroirs, a vast array of definite styles and overall a multifaceted personality. What is the true differentiation between a bottle and another? What is the authentic spirit and world of each of the prestigious houses?
Founded in 1584, quite a way back, Champagne Gosset has had some ups and downs. Since 1994, it is now owned by the Renaud Cointreau Group along Cognac Frapin. It may be an old brand but it's one of the smallest of the Grande marque Champagne and always remained as so. The new owners insist on keeping continuity in the style of the house and maintaining the old, smooth and rounded style.
Unlike most champagne producers, Gosset carefully avoids malolactic fermentation except in the Excellence Cuvée and uses extended lees aging instead. This gives their wine a very ripe style, great acidity and pretty much most of its personality. The wines are perfumed, brilliant with originality in their fullness and finesse in their autolysis. In 1985, just following the house's 400th anniversary celebration, a special selection of vintage became the unique Celebris prestige Cuvée. Only four other vintages has been deemed worthy, not counting the newest Celebris rosé.
Les personnalités du champagne: Gosset
Le Champagne est quelque chose de vraiment unique à  bien des égards. Il y a une aura et une ambiance autour de ce nom à  la fois précis et mystérieux. C'est un produit mythique et passionnant qui a atteint une distinction et un statut impressionnants. Cette importance a affecté l'appellation mais aussi les marques d'une manière plus spécifique. La vérité est que derrière son caractère unique, le champagne cache une mosaïque de micro-terroirs, une vaste gamme de styles définis et une personnalité aux multiples facettes. Quelle est la vraie différenciation entre une bouteille et une autre? Quel est l'esprit et l'univers authentique de chacune des maisons prestigieuses?
Fondé en 1584, il y a bien longtemps, Champagne Gosset a connu des hauts et des bas. Depuis 1994, il est désormais détenu par le groupe Renaud Cointreau au même titre que Cognac Frapin. C'est peut-être une vieille marque mais c'est l'une des plus petites des Grandes Marques de Champagne et elle est toujours restée telle quelle. Les nouveaux propriétaires insistent sur la continuité dans le style de la maison et le maintien du style ancien, doux et arrondi.
Contrairement à  la plupart des producteurs de champagne, Gosset évite soigneusement la fermentation malolactique sauf dans la Cuvée excellence et utilise plutôt le vieillissement prolongé sur lies. Cela donne à  leur vin un style très mûr, une grande acidité et presque toute sa personnalité. Les vins sont parfumés, brillants d'originalité dans leur plénitude et finesse dans leur autolyse. En 1985, juste après la célébration du 400e anniversaire de la maison, une sélection spéciale de millésimes est devenue l'unique Cuvée de prestige Celebris. Seuls quatre autres millésimes ont été jugés dignes, sans compter le nouveau rosé Celebris.