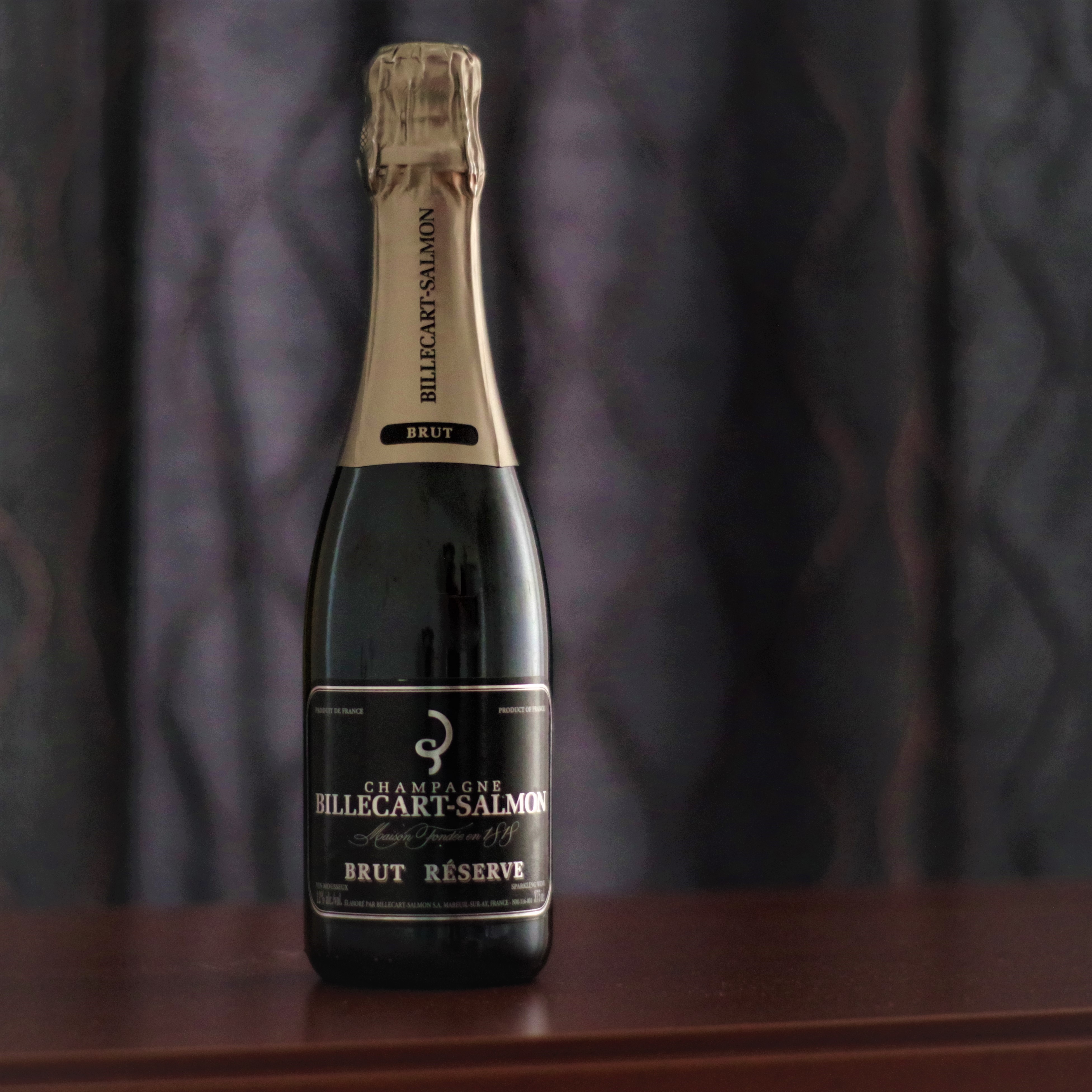 Champagne is something truly unique in many ways. There's an aura and mood surrounding this name that is both precise and mysterious at the same time. It's a mythic and exciting product that reached impressive distinction and status. This prominence has affected the appellation but also brands in a more specific ways. The truth is behind its unique character, the champagne hides a mosaic of micro-terroirs, a vast array of definite styles and overall a multifaceted personality. What is the true differentiation between a bottle and another? What is the authentic spirit and world of each of the prestigious houses?
Billecart-Salmon has always been and hopefully will remain a family owned Champagne house. It was established in 1818 by the union of Nicolas-François Billecart and Elisabeth Salmon. Today, François and Antoine Roland-Billecart, represents the 6th generation of the estate which is relatively small, in comparison. It has a sense of hidden gem or little discreet treasure. The House philosophy is to keep in mind than Champagne is first and foremost wine. The work in the vines is as important as the second fermentation or disgorgement. The desired style has a highlight on fruit characteristic but also the unusual use of Pinot Meunier in large amount. They believe it has a lot to offer, texture, a creamy aspect and a structure to the wines. The Brut Reserve has as much as 45% of Pinot Meunier in its blend. In addition, the production is as meticulous as it gets from the use of their own cultured yeast to its long, slow, cool signature fermentation, which they are the only one to do.
Billecart-Salmon rosé is their iconic cuvee and a worldwide romantic favourite. With a very high percentage of Chardonnay, it pleases by its vibrant, bright salmon color, dryness and elegance. It's just a refined burst of excitement. While it's the reference for rosé champagne, the rest of the range is considered gastronomic Champagnes. Delicacy and a noble touch may be found in the Blanc De Blancs 2006; Originality and mature richness in the Brut Sous Bois entirely vinified in oak; A sense of history and precision in the cuvée Nicolas François Billecart created in 1964 as a tribute to the House's founder; Intensity, depth and abundance in the Cuvée Elizabeth Salmon Created in 1988 as a tribute to the co-founder Elisabeth Salmon; and Finally, the strict, golden and rare Champagne from the one-hectare Clos Saint-Hilaire. It's like a 5 course meal.
 
Les personnalités du Champagne: Billecart-Salmon
Le Champagne est quelque chose de vraiment unique à  bien des égards. Il y a une aura et une ambiance autour de ce nom à  la fois précis et mystérieux. C'est un produit mythique et passionnant qui a atteint une distinction et un statut impressionnants. Cette importance a affecté l'appellation mais aussi les marques d'une manière plus spécifique. La vérité est que derrière son caractère unique, le champagne cache une mosaïque de micro-terroirs, une vaste gamme de styles définis et une personnalité aux multiples facettes. Quelle est la vraie différenciation entre une bouteille et une autre? Quel est l'esprit et l'univers authentique de chacune des maisons prestigieuses?
Billecart-Salmon a toujours été et restera, nous l'espérons, une maison de Champagne familiale. Elle a été créée en 1818 par l'union de Nicolas-François Billecart et Elisabeth Salmon. Aujourd'hui, François et Antoine Roland-Billecart représentent la 6e génération du domaine relativement petite, en comparaison. Il a un esprit de bijou caché ou de petit trésor discret. La philosophie de la Maison est de garder à  l'esprit que le champagne est avant tout un vin. Le travail dans les vignes est aussi important que la deuxième fermentation ou le dégorgement. Le style souhaité met en valeur les caractéristiques des fruits mais aussi l'utilisation inhabituelle du Pinot Meunier en grande quantité. Ils croient qu'il a beaucoup à  offrir, de la texture, un aspect crémeux et une structure aux vins. Le Brut réserve a jusqu'à  45% de Pinot Meunier dans son assemblage. De plus, la production est aussi minutieuse, de l'utilisation de leur propre levure de culture jusqu'à  leur longue, lente et fraîche fermentation signature, qu'ils sont les seuls à  faire.
Le Billecart-Salmon rosé est leur cuvée emblématique et un favori romantique dans le monde entier. Avec un très haut pourcentage de Chardonnay, il plaît par sa couleur saumon vibrante et lumineuse, sa fraicheur et son élégance. C'est juste une explosion raffinée d'excitation. Alors que la maison est  la référence pour le champagne rosé, le reste de la gamme est considéré comme des Champagnes gastronomiques. La délicatesse et une touche noble peuvent être trouvées dans le Blanc De Blancs 2006; Originalité et richesse mature au Brut Sous Bois entièrement vinifié en fût de chêne; Un sens historique et de la précision dans la cuvée Nicolas François Billecart créée en 1964 en hommage au fondateur de la Maison; Intensité, profondeur et abondance de la cuvée Elizabeth Salmon Créée en 1988 en hommage à  la cofondatrice Elisabeth Salmon; Enfin, le Champagne strict, doré et rare du Clos Saint-Hilaire de seulement un hectare. C'est comme un repas de 5 services.