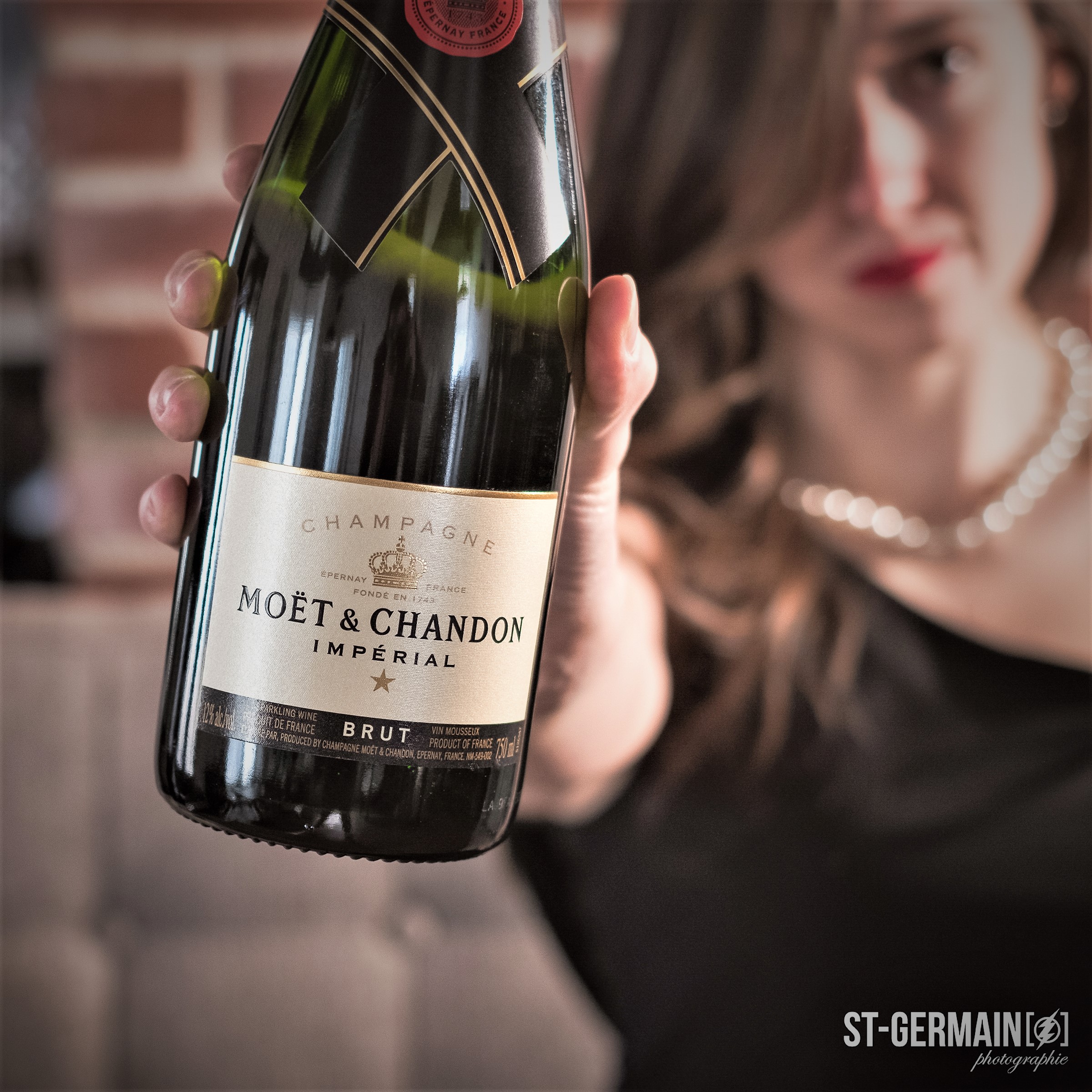 Champagne is something truly unique in many ways. There's an aura and mood surrounding this name that is both precise and mysterious at the same time. It's a mythic and exciting product that reached impressive distinction and status. This prominence has affected the appellation but also brands in a more specific ways. The truth is behind its unique character, the champagne hides a mosaic of micro-terroirs, a vast array of definite styles and overall a multifaceted personality. What is the true differentiation between a bottle and another? What is the authentic spirit and world of each of the prestigious houses?
Who hasn't had a bottle of Moët in his life? With sales almost sufficient enough for one cork to be popped every second, Moët & Chandon is the largest producer of champagne in the world. Established in 1743 by the successful wine merchant Claude Moët, Moët & Chandon was, from its very beginning, the center of attention. At the heart of the style, there's a pursuit of excellence, success, boldness and dazzling style. This is why Moët is part of the most celebrated of celebrations in the world and all the excessive rituals and gestures surrounding the appreciation of Champagne – Champagne Showers, impressive pyramids of flutes, the traditional boat christening – were all started by this brand.
Further than its philosophy, I find it hard to attribute a specific style to Moët & Chandon. Truly, the majority of its production, around 85%, is the emblematic Brut Impérial. It's the basic of the house's style which is full, generous, bold and dynamic in character. There's a spark, a little something special, in the brut imperial. It might be its vibrant golden color. However, beside this cuvee, the personality is less precise, or let's say diversified. For exemple, Moët & Chandon's most recent Grand Vintage 2006 has a unique personality of its own. Compared to the previously released 2004 vintage which showcased softness and silkiness, the Grand Vintage 2006 is like a burst of champagne in your mouth, explosive and very expressive. There's the outrage of the Moët Ice Impérial followed by probably its ultimate opposite, the new addition to the line, the MC III. A multi-vintages, multi variety and multi-vinification process combining primary, secondary and tertiary aromas. Despite these irregularities, I believe the image of Moët & Chandon remains strongly anchored in the mind of consumers as a head turner.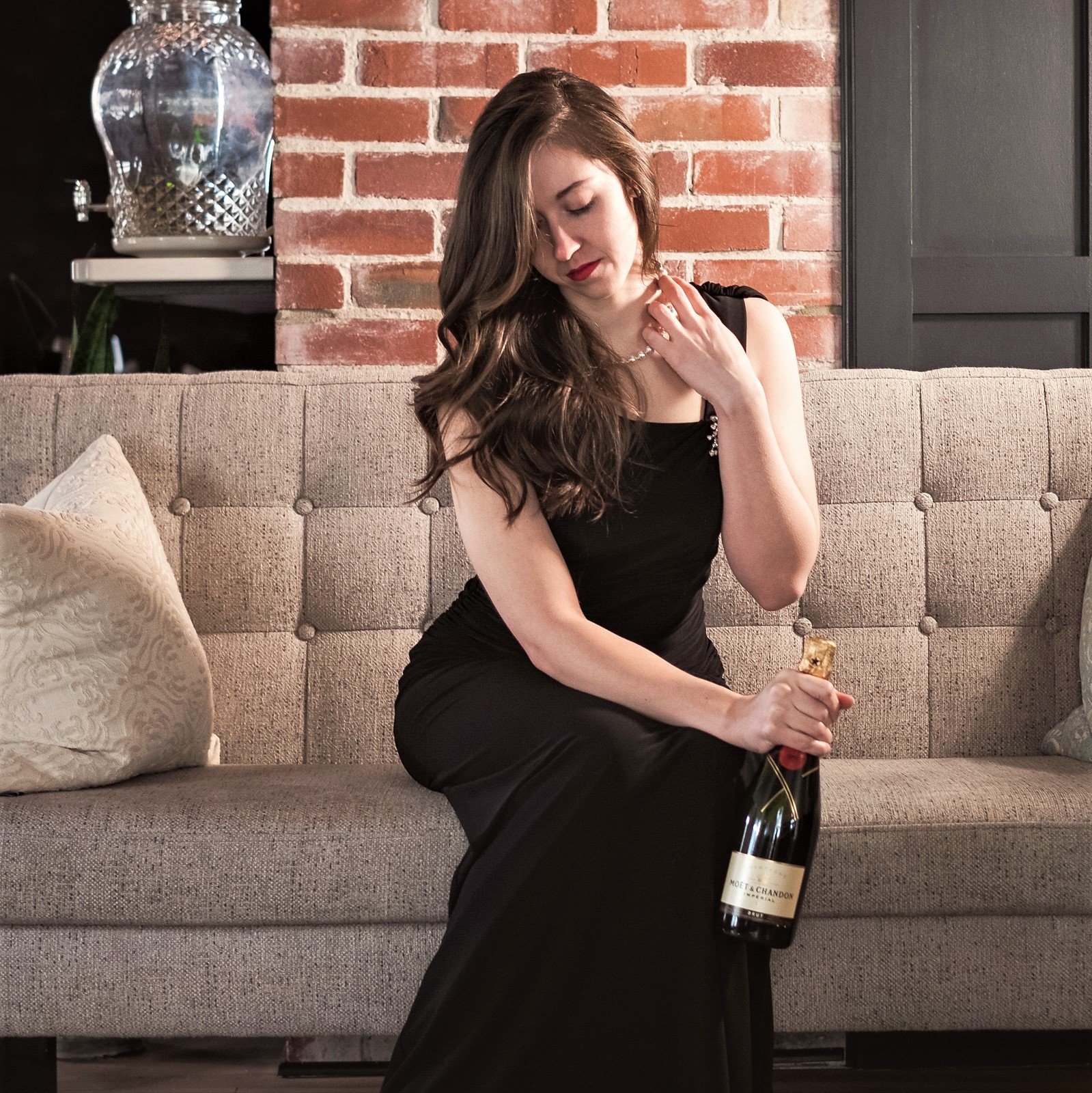 Les personnalités du champagne: Moët & Chandon
Le Champagne est quelque chose de vraiment unique à  bien des égards. Il y a une aura et une ambiance autour de ce nom à  la fois précis et mystérieux. C'est un produit mythique et passionnant qui a atteint une distinction et un statut impressionnants. Cette importance a affecté l'appellation mais aussi les marques d'une manière plus spécifique. La vérité est que derrière son caractère unique, le champagne cache une mosaïque de micro-terroirs, une vaste gamme de styles définis et une personnalité aux multiples facettes. Quelle est la vraie différenciation entre une bouteille et une autre? Quel est l'esprit et l'univers authentique de chacune des maisons prestigieuses?
Qui n'a pas déjà  dégusté une bouteille de Moët dans sa vie? Avec des ventes  suffisantes pour qu'un bouchon soit sauté chaque seconde, Moët & Chandon est le plus grand producteur de champagne au monde. Fondé en 1743 par le négociant à  succès Claude Moët, Moët & Chandon fut, dès son origine, le centre d'attention. Au cÅ"ur du style, il y a la poursuite de l'excellence, du succès, de l'audace et du style éclatant. C'est pourquoi Moët fait partie des célébrations les plus célèbres du monde et tous les rituels et gestes excessifs entourant l'appréciation des Champagne – les douches, les pyramides impressionnantes de flûtes, le baptême traditionnel des bateaux – ont tous été initiés par cette marque.
À part sa philosophie, j'ai du mal à  attribuer un style spécifique à  Moët & Chandon. La plus grande partie de sa production, environ 85%, est l'emblématique Brut Impérial. C'est la base du style de la maison qui est riche, généreuse, audacieuse et dynamique. Il y a une étincelle, un petit quelque chose de spécial, dans le brut impérial. Ce pourrait être sa couleur dorée vibrante. Cependant, à  côté de cette cuvée, la personnalité est moins précise, disons diversifiée. Par exemple, le dernier Grand Cru 2006 de Moët & Chandon a sa propre personnalité. Comparé au millésime 2004 qui avait déjà  fait ses preuves en douceur et en délicatesse, le Grand millésime 2006 est comme une explosion de champagne dans votre bouche, explosif et très expressif. Il y a l'outrage du Moët Ice Impérial suivi probablement de son ultime opposé, le nouvel ajout à  la ligne, le MC III. Un procédé multi-millésimes, multi-variétés et multi-vinifications combinant des arômes primaires, secondaires et tertiaires. Malgré ces irrégularités, je crois que l'image de Moët & Chandon reste fortement ancrée dans l'esprit des consommateurs en tant que tourneur de têtes.