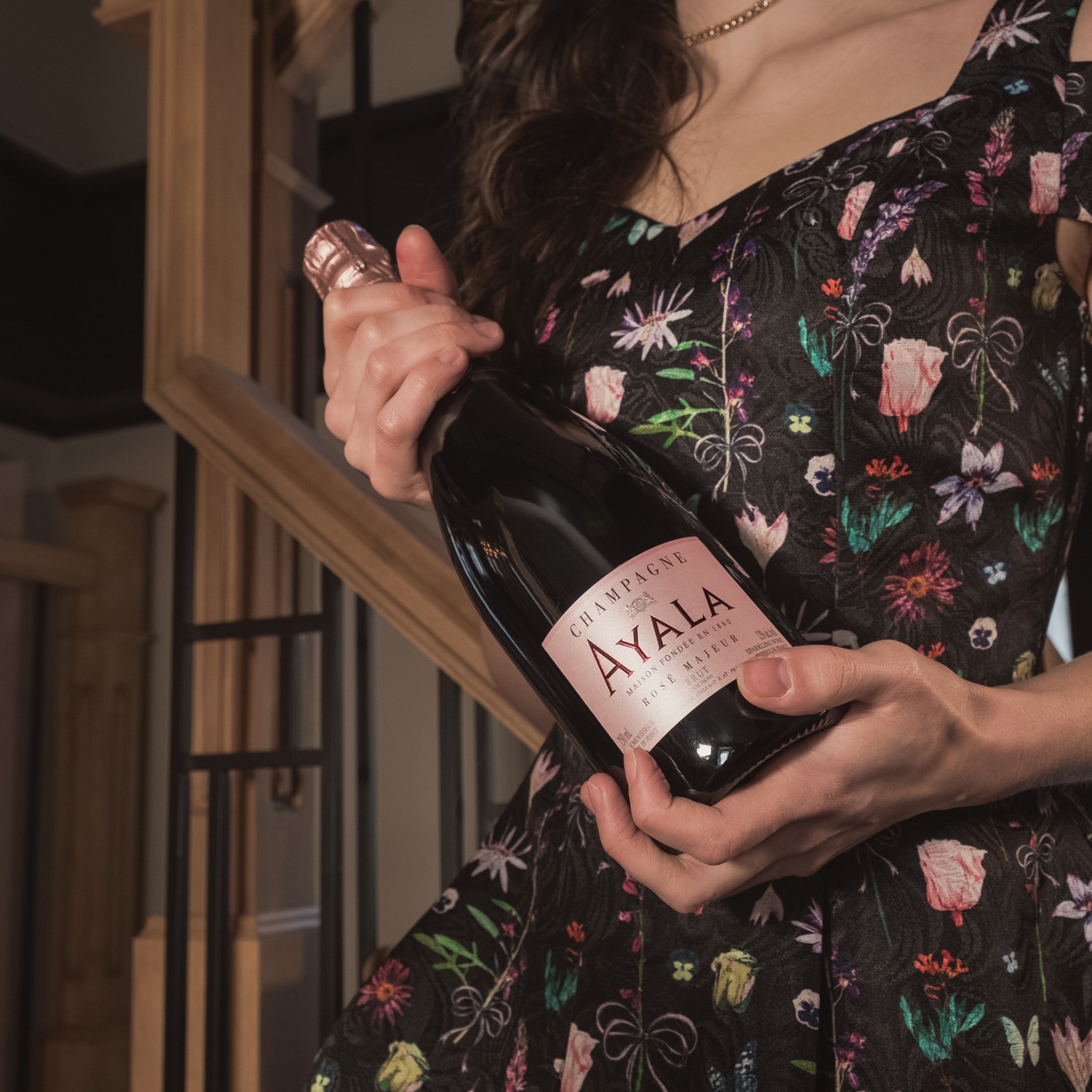 Champagne is something truly unique in many ways. There's an aura and mood surrounding this name that is both precise and mysterious at the same time. It's a mythic and exciting product that reached impressive distinction and status. This prominence has affected the appellation but also brands in a more specific ways. The truth is behind its unique character, the champagne hides a mosaic of micro-terroirs, a vast array of definite styles and overall a multifaceted personality. What is the true differentiation between a bottle and another? What is the authentic spirit and world of each of the prestigious houses?
Champagne Ayala has been a sleeping beauty for a while before emerging from dust and becoming a rejuvenated bright young house. Founded in 1860 by Edmond de Ayala, It was one of the 18 founding members of the "Grandes Marques de Champagne" syndicate in 1882. The house sadly almost perished in the growers' riots of 1911 that nearly burnt down the whole town of Aÿ. It was later in the 1920s that Ayala had its Golden Age only to become quiet again for the world war. In 2005, the Bollinger family bought the estate, with the intention of restoring it to its former glory. A complete renewal followed based on the importance of staying small, independent and most of all, to distinguish themselves from Bollinger by emphasizing their own light yet expressive style.
The personality of Ayala is to focus on Purity and freshness, with a low dosage. Caroline Latrive, Cellar Master since 2011, carefully ensures that the House focused on quality, of course, but more precisely on the clarity of the expression as nervous wines with confidence in their originality, finesse and in the case of the Rosé Majeur, a generous femininity.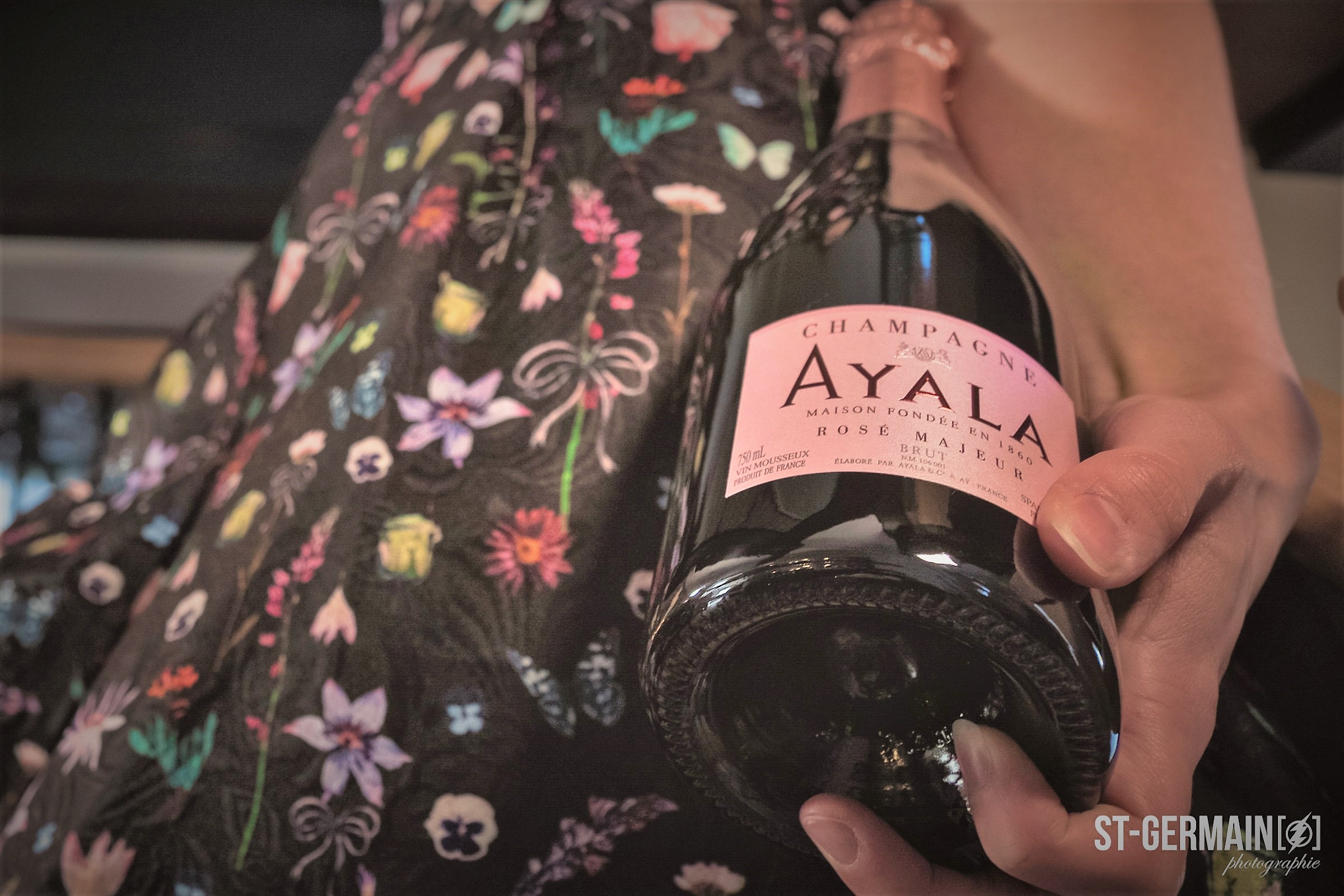 Les personnalités du champagne: AYALA
Le Champagne est quelque chose de vraiment unique à  bien des égards. Il y a une aura et une ambiance autour de ce nom à  la fois précis et mystérieux. C'est un produit mythique et passionnant qui a atteint une distinction et un statut impressionnants. Cette importance a affecté l'appellation mais aussi les marques d'une manière plus spécifique. La vérité est derrière son caractère unique, le champagne cache une mosaïque de micro-terroirs, une vaste gamme de styles définis et une personnalité aux multiples facettes. Quelle est la vraie différenciation entre une bouteille et une autre? Quel est l'esprit et le monde authentiques de chacune des maisons prestigieuses?
Champagne Ayala a été une belle au bois dormant pendant un moment avant de sortir de la poussière et de devenir une jeune maison lumineuse. Fondé en 1860 par Edmond de Ayala, il fut l'un des 18 membres fondateurs du syndicat des «Grandes Marques de Champagne» en 1882. La maison a malheureusement presque péri dans les émeutes des cultivateurs de 1911 qui ont brûlé quasiment toute la ville de Aÿ. C'est plus tard dans les années 1920 qu'Ayala a connu un âge d'or, de courte durée certes, à  cause de la guerre mondiale. En 2005, la famille Bollinger a acheté le domaine, dans le but de lui redonner son lustre d'antan. Un renouveau complet a suivi, basé sur l'importance de rester petit, indépendant et surtout, de se distinguer de Bollinger en mettant l'accent sur leur propre style léger et expressif.
La personnalité d'Ayala est de se concentrer sur la pureté et la fraîcheur, avec un faible dosage. Caroline Latrive, Maître de chai depuis 2011, veille soigneusement à  ce que la Maison se concentre sur la qualité, bien sûr, mais plus précisément sur la clarté de l'expression en tant que vins nerveux avec confiance dans leur originalité, finesse et dans le cas du Rosé Majeur, une féminité généreuse.