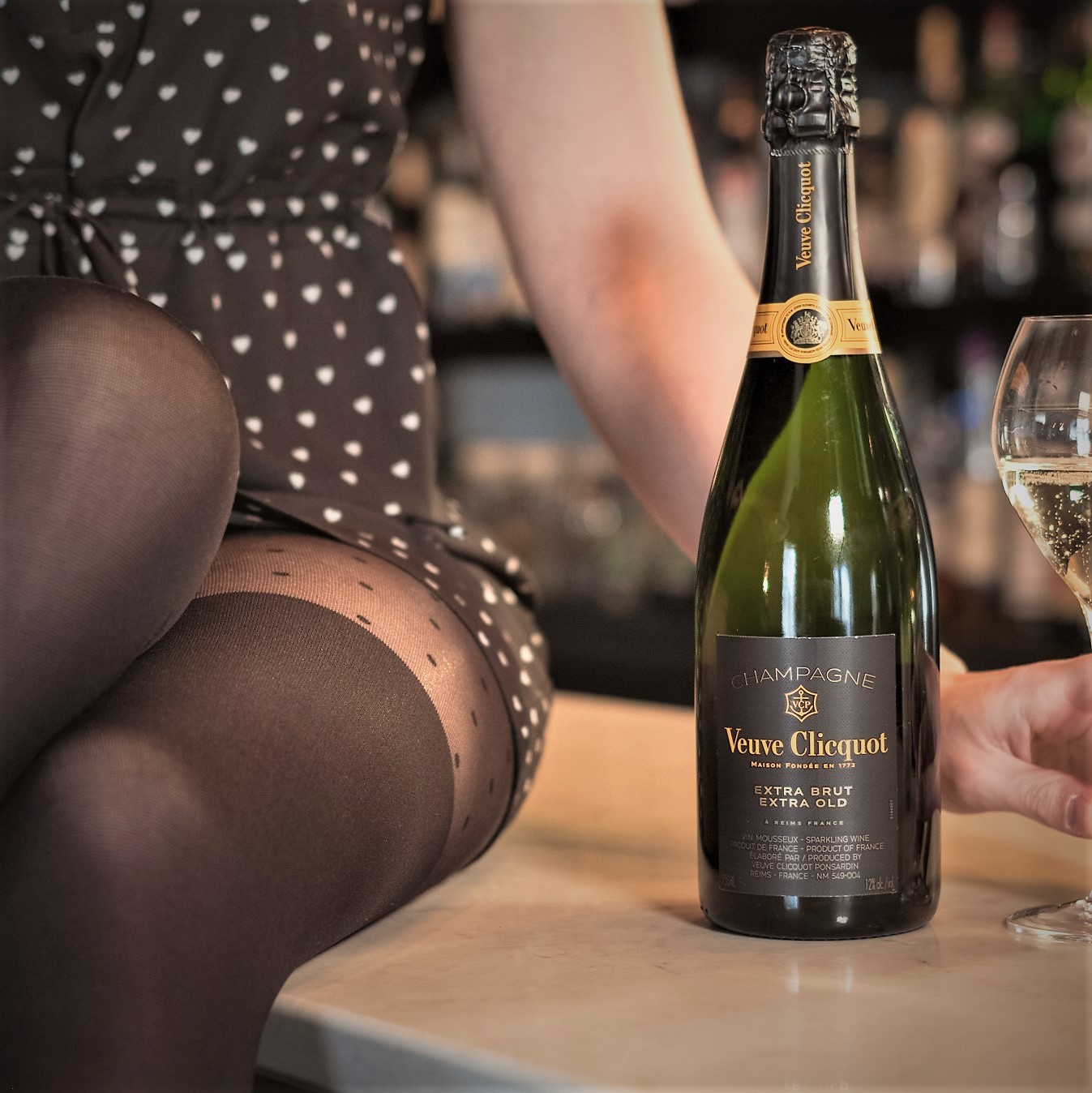 Champagne is something truly unique in many ways. There's an aura and mood surrounding this name that is both precise and mysterious at the same time. It's a mythic and exciting product that reached impressive distinction and status. This prominence has affected the appellation but also brands in a more specific way. The truth is behind its unique character, the champagne hides a mosaic of micro-terroirs, a vast array of definite styles and overall a multifaceted personality. What is the true differentiation between a bottle and another? What is the authentic spirit and world of each of the prestigious houses?
Dame Clicquot, Barbe-Nicole Ponsardin, was the original "Veuve Clicquot". In fact, the company was founded in 1772 by Philippe Clicquot already in the spirit of crossing the borders. It was just in 1805, that his widow became one of the first business women of modern times with growing recognition by her pairs and developing prestige.
Steeped in history yet so innovative and surprising at the same time, Veuve Clicquot has based their identity on the process of invariability and authenticity. Blending is their signature, it was Madame Clicquot who created the first "rosé d'assemblage" by blending some of her Bouzy red wines with her champagne in 1818. Now, all their faith is in reserve wines. Those wines are a collection of great wines and flavours, a library of all the specificity and past elements that previously made what Clicquot is. It is the only way to obtain perfect balance and consistency each and every time, giving identity. The potential of this library was put to test and brilliantly succeeded in the new Extra Brut, Extra old label, which makes so much sense.
Of course, you could base the personality of this house on its strong visual and marketing aspect. With strong signs (the anchor, the signature, the comet and the  Yellow Label Trademark) and an impressive international presence, the image of the brand is a demonstrative one. But, considering just the visual would be missing the luxury and pure expression surrounding it with light-heartedness and a true "joie de vivre". Serious but not too much and always with this little touch of folly that makes all the difference
This is everything that makes Veuve Clicquot's personality.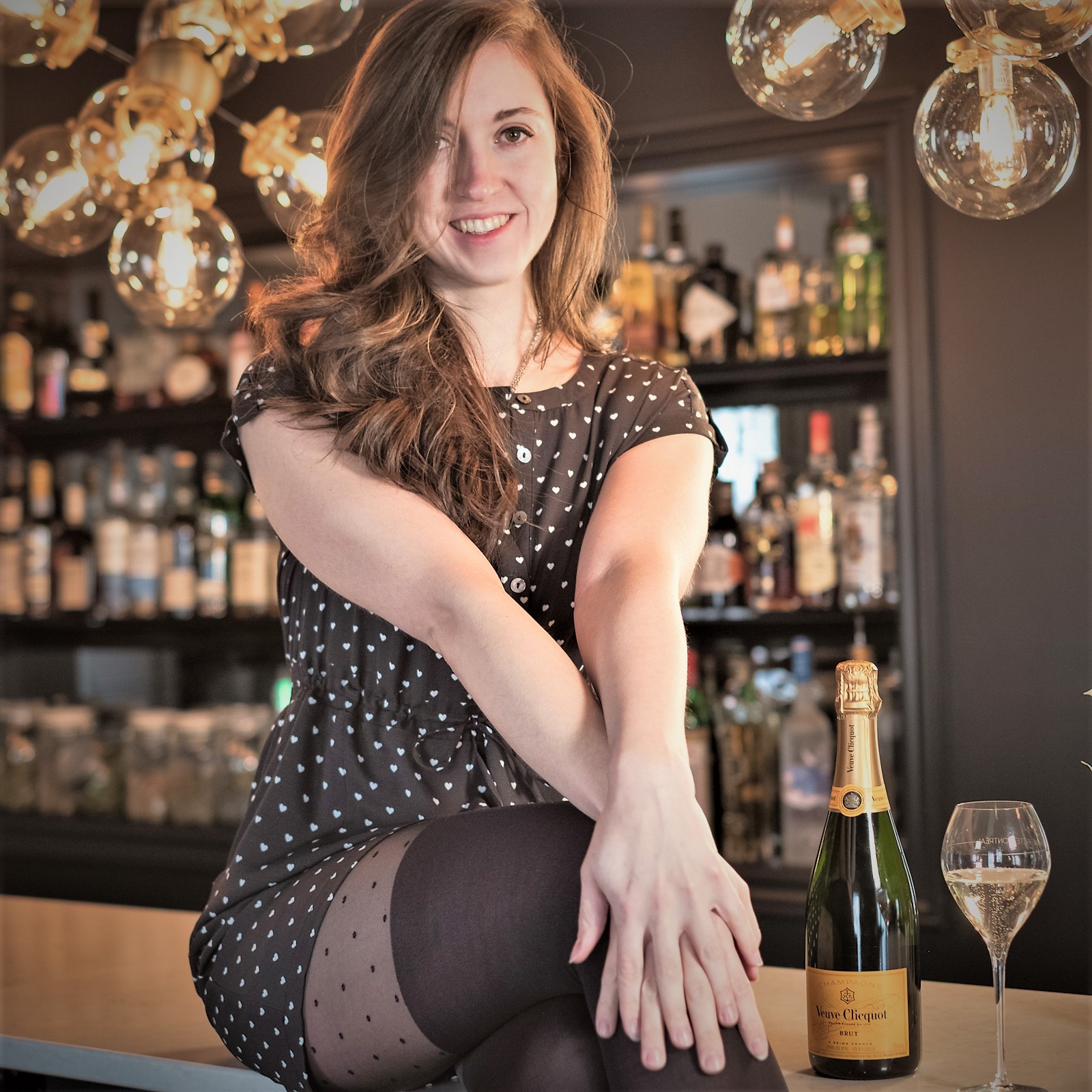 Les personnalités du champagne: Veuve Clicquot
Le Champagne est quelque chose de vraiment unique à  bien des égards. Il y a une aura et une ambiance autour de ce nom à  la fois précis et mystérieux. C'est un produit mythique et passionnant qui a atteint une distinction et un statut impressionnants. Cette importance a affecté l'appellation mais aussi les marques d'une manière plus spécifique. La vérité est que derrière son caractère unique, le champagne cache une mosaïque de micro-terroirs, une vaste gamme de styles définis et une personnalité aux multiples facettes. Quelle est la vraie différenciation entre une bouteille et une autre? Quel est l'esprit et l'univers authentique de chacune des maisons prestigieuses?
Dame Clicquot, Barbe-Nicole Ponsardin, était la "Veuve Clicquot" originale. En effet, la société a été fondée en 1772 par Philippe Clicquot déjà  dans l'esprit de la traversée des frontières. Ce n'est qu'en 1805, que sa veuve est devenue l'une des premières femmes d'affaires des temps modernes avec une reconnaissance croissante par ses pairs et un développement du prestige de la maison.
Imprégné d'histoire, mais aussi novatrice et surprenante à  la fois, Veuve Clicquot a basé son identité sur le processus de l'invariabilité et de l'authenticité. L'assemblage est leur signature, c'est Madame Clicquot qui a créé le premier «rosé d'assemblage» en mélangeant certains de ses vins rouges Bouzy avec son champagne en 1818. Maintenant, toute leur foi est dans les vins de réserve. . Ces vins sont une collection de grands vins et de saveurs, une bibliothèque de toute la spécificité et les éléments passés qui ont fait ce que Clicquot est. C'est le seul moyen d'obtenir à  chaque fois un équilibre et une cohérence parfaits, en donnant une identité. Le potentiel de cette bibliothèque a été mis à  l'épreuve et brillamment réussi dans la nouvelle cuvée Extra Brut, Extra Old, qui fait tellement de sens.
Bien sûr, vous pouvez baser la personnalité de cette maison sur son fort aspect visuel et marketing. Avec des signes forts (l'ancre, la signature, la comète, la marque déposée Yellow Label) et une présence internationale impressionnante, l'image de la marque est démonstrative. Mais, en ne considérant que le visuel, il manquerait le luxe et l'expression pure qui l'entourent de légèreté et d'une véritable «joie de vivre». Sérieux mais pas trop et toujours avec cette petite touche de folie qui fait toute la différence.
C'est tout ce qui fait la personnalité de Veuve Clicquot.