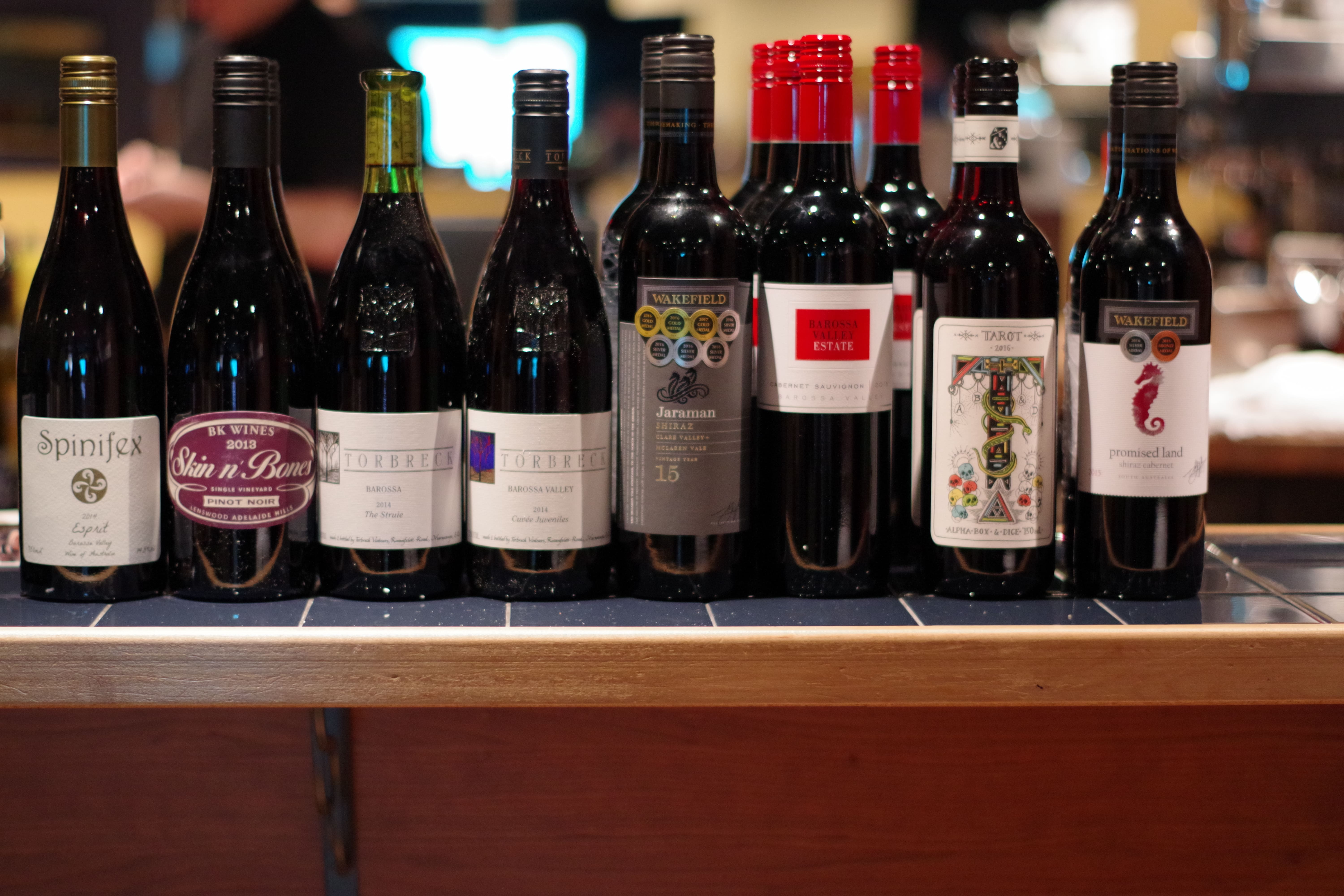 What do you think of when you think of Australian wines? Probably the deep, concentrated Shiraz, but Australia is more than that! There's a revolution going on with lots of experimentation. Remember that Australia is not just one big hot country, it's a various array of different climate, soils and regions. You could get surprised at how cool it gets in Tasmania or even in the altitude of Eden Valley.
I had the chance to assist a seminar on the diversity of Australian wines with the very talented Michelle Bouffard and Mark Davidson responsible for the education component at Wine Australia. What we had the chance to taste is a very diverse tasting including fantastic Riesling from Eden valley, elegant pinot noirs as well as uncommon Savagnin, a great Dolcetto and even an amphora fermented Muscat of Alexandria. These were not the usual image that comes in mind concerning these regions, but this is because the general opinion is biased or under-educated. Try to look at Australia from a different point of view, you might be surprised! Many Producers are experimenting with different vinification techniques, different grape varieties, blends and clones. Researches are being made on the soils and wines and this is what makes a difference. When people start to question and try out, this is when things get interesting and exciting.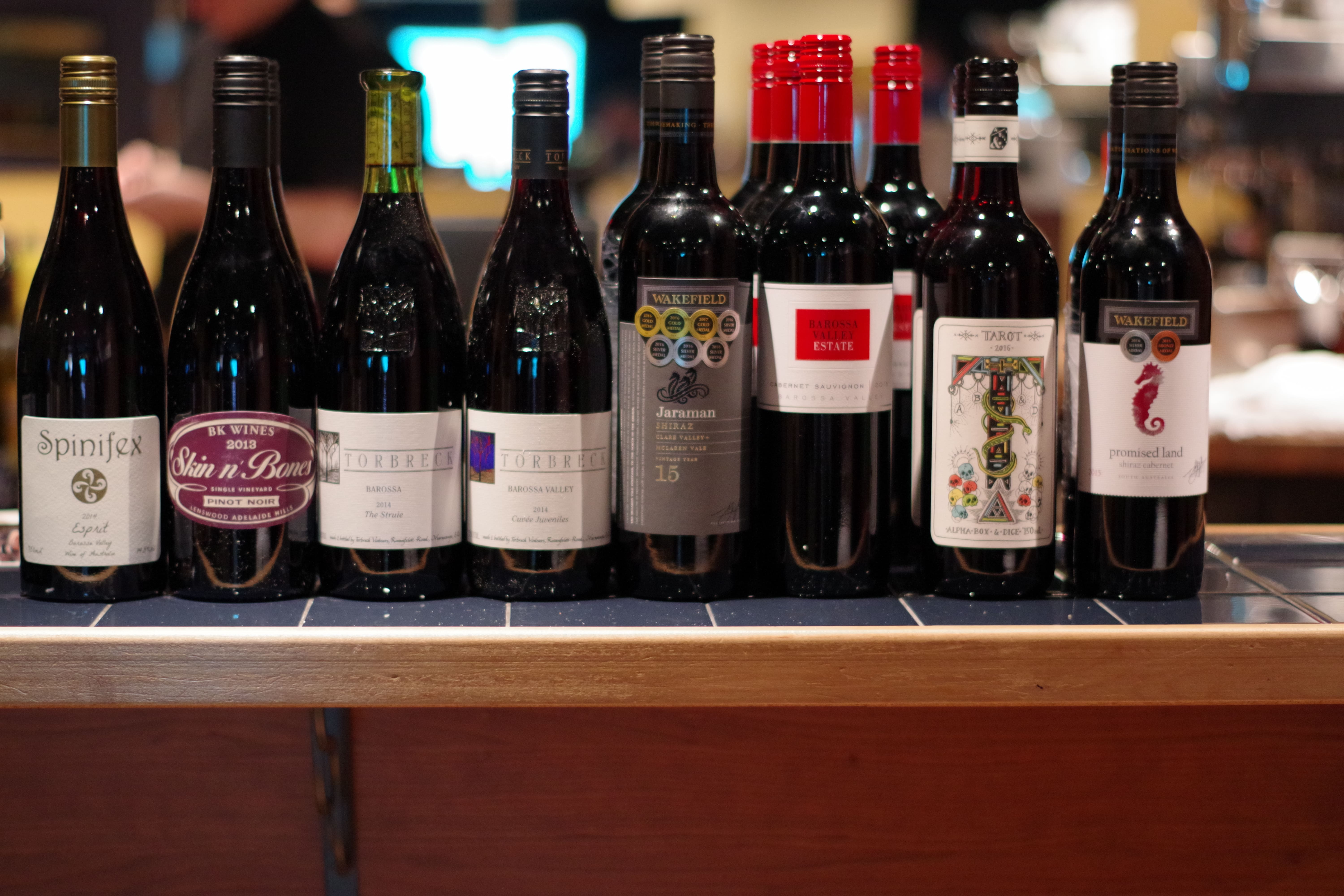 À quoi pensez-vous lorsque vous pensez aux vins australiens? Probablement le Shiraz profond, concentré, mais l'Australie est plus que ça! Il y a une révolution avec beaucoup d'expérimentation. Rappelez-vous que l'Australie n'est pas seulement un grand pays chaud, c'est un éventail varié de climat, de sols et de régions différentes. Vous pourriez être surpris de voir à  quel point il fait froid en Tasmanie ou même en altitude à  Eden Valley.
J'ai eu l'occasion d'assister à  un séminaire sur la diversité des vins australiens avec les très talentueuses Michelle Bouffard et Mark Davidson responsables du volet éducatif de Wine Australia. Ce que nous avons eu la chance de goûter, c'est une dégustation très variée, y compris le Riesling fantastique de la vallée de l'Eden, les nÅ"uds pinot élégants ainsi que les Savagnins rares, un Dolcetto formidable et même un Muscat d'Alexandrie avec une amphore fermentée. Ce n'était pas l'image habituelle qui se rappelle de ces régions, mais cela s'explique par le fait que l'opinion générale est biaisée ou insuffisamment instruits. Essayez de regarder l'Australie d'un point de vue différent, vous pourriez être surpris! De nombreux producteurs expérimentent différentes techniques de vinification, différentes variétés de raisin, mélanges et clones. Des recherches sont faites sur les sols et les vins et c'est ce qui fait la différence. Lorsque les gens commencent à  se questionner et à  essayer, c'est quand les choses sont intéressantes et passionnantes.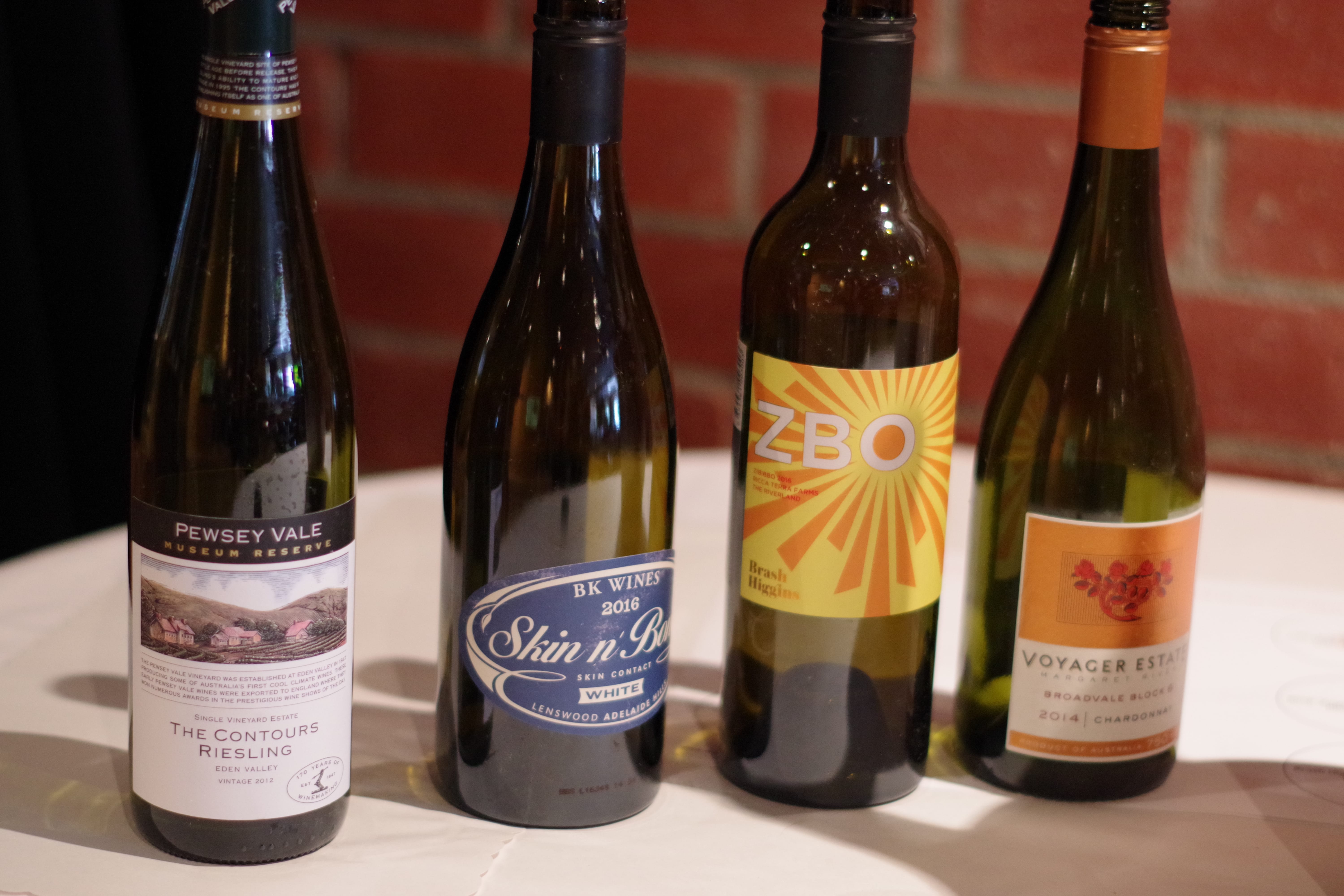 TOP PICKS
Bk Wines Skin n Bones
BK Wines was established in 2007 by Brendon and Kirstyn Keys, in Adelaide hills one of the vibrant cool climate regions of Australia. They produce many wines with always in mind a sense of non-conformity and a minimalist art making in the process. They weren't sure what the grapes of this plots were so they have them tested. It turned out to be Savagnin, a very unusual grape variety in Australia. Still, they decided to just go with it and the result is a very fun, bone dry white.
BK Wines a été créé en 2007 par Brendon et Kirstyn Keys, à  Adelaide hills, l'une des régions géantes et vibrantes de l'Australie. Ils produisent de nombreux vins avec toujours à  l'esprit un sentiment de non-conformité et un art minimaliste dans le processus. Ils n'étaient pas sûrs de ce que les raisins de ces parcelles étaient et les ont testés. Il se sont avérés être du Savagnin, un cépage très inhabituel en Australie. Pourtant, ils ont décidé d'aller jusqu'au bout avec celui-ci et le résultat est un blanc très amusant, extrêmement sec.
Bindi "Kaye" Pinot Noir
One of the rare and limited producers in the Macedon ranges north-west of Melbourne, Originally purchased in the 1950s by the Dhillon family as part of the larger grazing farm 'Bundaleer', 'Bindi' is a 170 hectare farm of which only 7 hectares are planted to Chardonnay and Pinot Noir. This special single vineyard (Block K) bottling is dedicated to Kaye Dhillon (king) and is as elegant as it can get.
L'un des producteurs rares et limités de Macedon Ranges au nord-ouest de Melbourne, acheté à  l'origine dans les années 1950 par la famille Dhillon dans le cadre de la plus grande ferme de pâturage «Bundaleer», «Bindi» est une ferme de 170 hectares dont seulement 7 hectares sont plantés de Chardonnay et Pinot Noir. Cette production unique de parcelle unique (Block K) est dédiée à  Kaye Dhillon (roi) et est aussi élégante que possible.