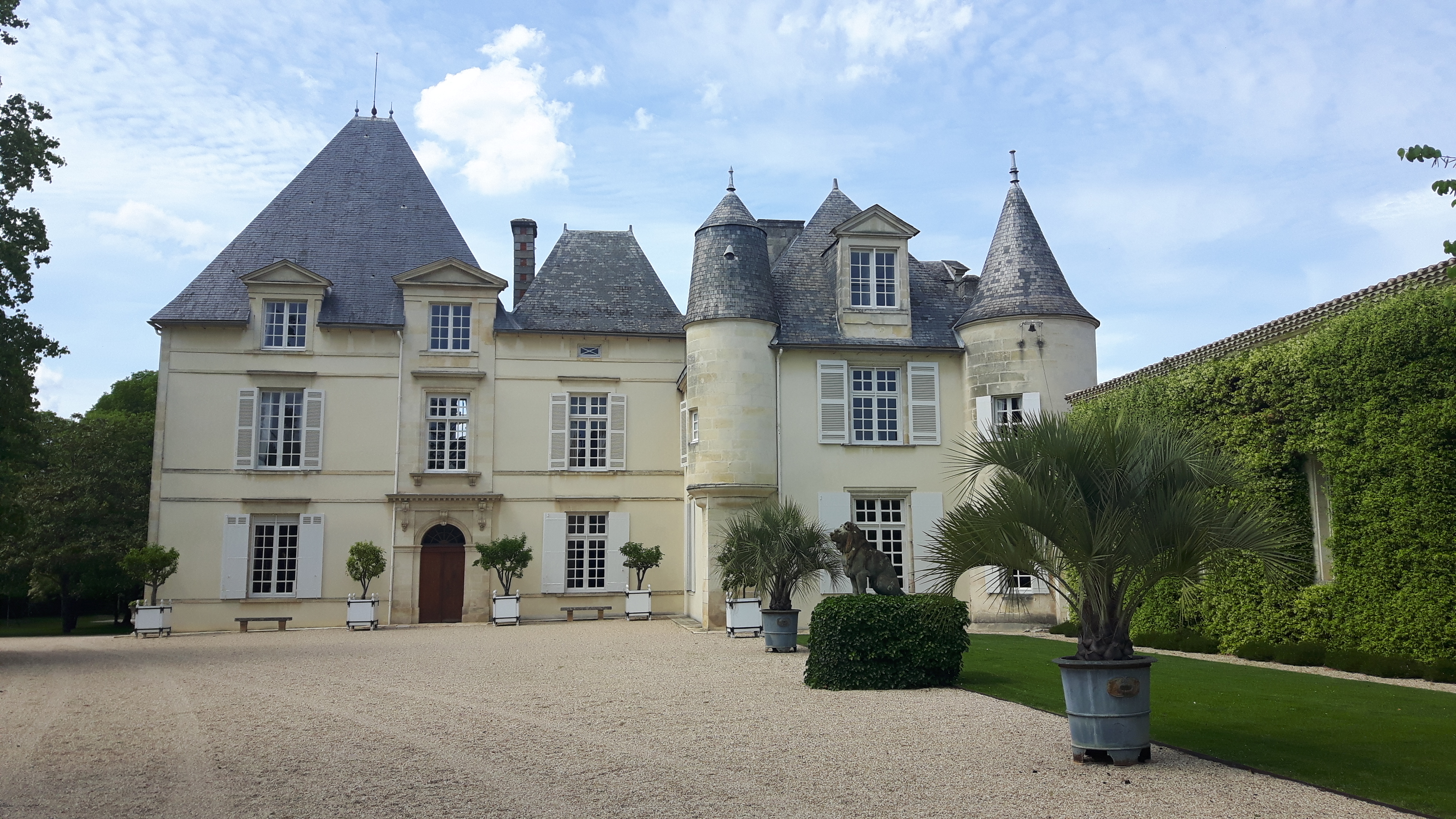 Château Haut-brion was so recognized and outstanding already back in 1855 that it just couldn't be left out of the famous Médoc classification. In fact, it is the only First growth outside of Médoc, situated in Pessac Leognan. The property derives its name from an ancient Celtic term "Briga." This can be translated as "hill" or "High place".
The first Owner Jean de Pontac first planted the estate back in 1533, making it the oldest estate of the first growths. When he died at the age of 101 years, he was the richest and most powerful man in the city. In more modern days, the estate was purchased by Clarence Dillon, a New York Finance man completely in love with France. On a trip to Bordeaux to visit Châteaux available for acquisition, he got lost during a storm and found Haut-Brion. Just when he got back to New york, he received a message telling him that Haut-Brion was up for purchase but he needed to be fast. His response was quick and direct: "Act quickly". His Great-Grandson, Robert de Luxembourg is now at the head of the brand.
Times has changed at Château Haut-Brion, the expansion and urbanisation of the very close by Bordeaux Métropole has caught up to the estate. The famous Bordeaux Tramway reaches all the way to there, the TGV is right through the vines and the main buildings of Bordeaux University are just meters away. It's now a vineyard within the city, which has a unique ambiance.
Château Haut-brion était si reconnu et remarquable déjà en 1855 qu'il ne put être exclus de la célèbre classification de Médoc. En fait, c'est le seul Premier cru Classé en dehors du Médoc, située à Pessac Leognan. La propriété tire son nom d'un ancien terme celtique «Briga» pouvant être traduit par «colline» ou «Haut lieu».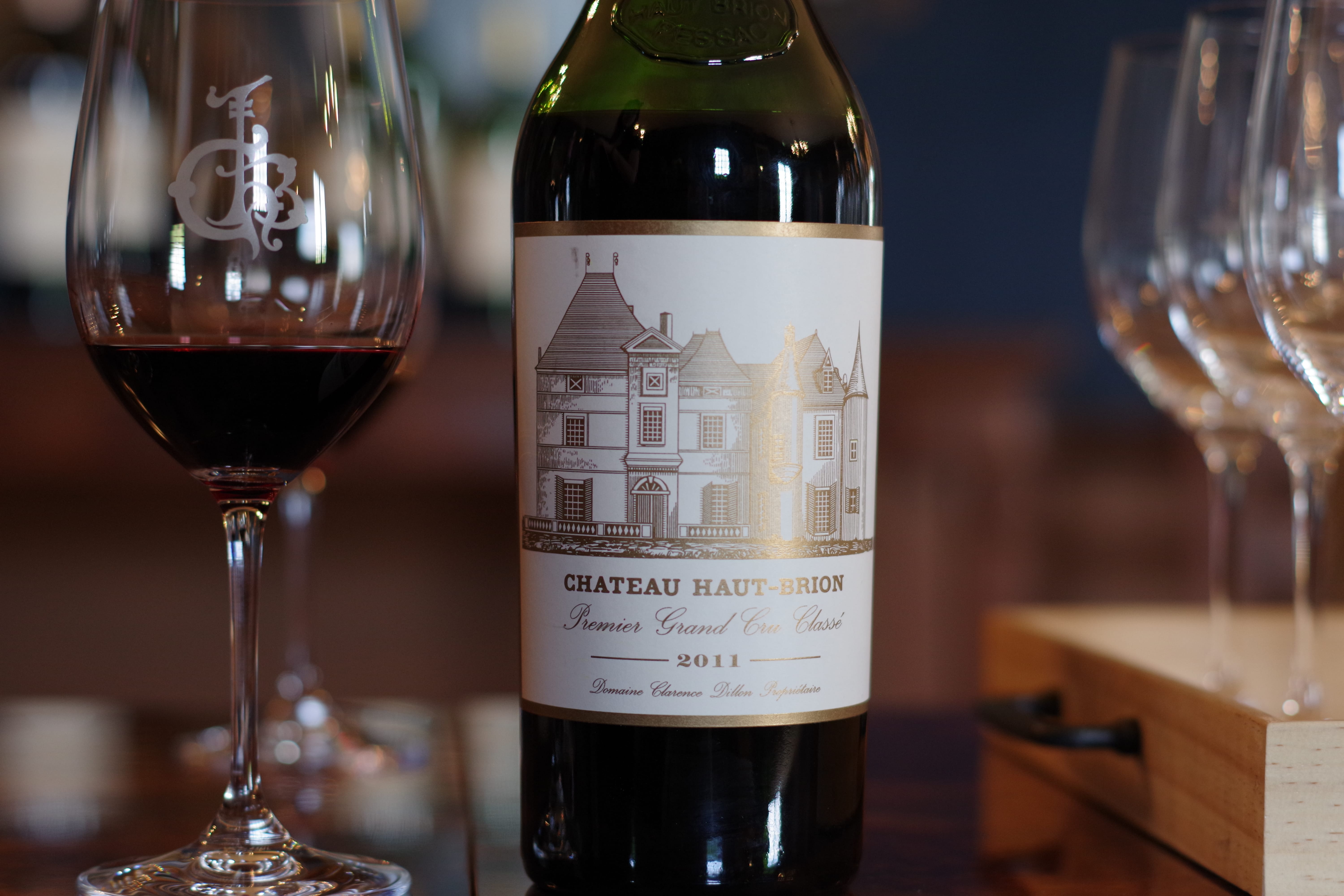 Le premier propriétaire, Jean de Pontac a d'abord planté le domaine en 1533, ce qui en fait le plus ancien domaine des Premier cru Classés. Il a supposément eu une quinzaine d'enfants et construit une vraie dynastie bordelaise. Lorsqu'il décéda à l'âge de 101 ans, il était l'homme le plus riche et le plus puissant de la ville. Plus récemment, le domaine a été acheté par Clarence Dillon, un homme de finance de New york complètement amoureux de la France. Lors d'un voyage à Bordeaux, pour visiter des Châteaux disponibles pour acquisition, il s'est perdu lors d'une tempête et a trouvé Haut-brion. À son retour à New York, il a reçu un message lui indiquant que Haut-brion était en vente, mais il avait besoin d'agir rapidement. Sa réponse a été concise et directe: «Agissez rapidement». C'est son arrière-petit-fils, Robert de Luxembourg qui est à présent à la tête de la marque.
Les temps ont changé au Château Haut-Brion, l'urbanisation et l'expansion de la très proche Bordeaux Métropole a rattraper le vignoble. Le célèbre Tramway de Bordeaux atteint maintenant jusque là -Bas, le TGV passe à  travers les vignes et les principaux bâtiments de l'Université de Bordeaux sont à  quelques mètres. C'est maintenant un vignoble dans la ville, ce qui donne une ambiance unique.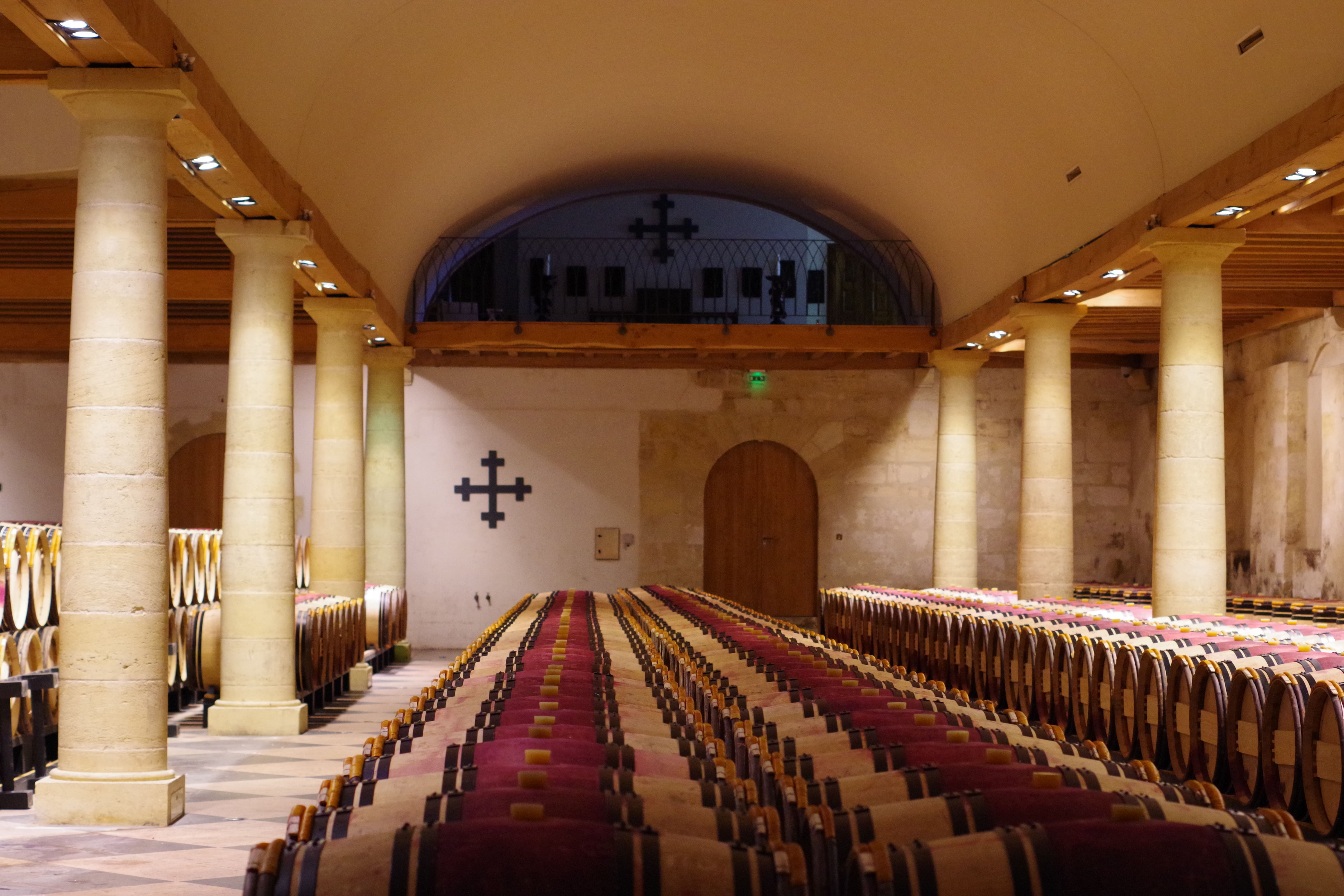 LA MISSION HAUT BRION
In the 17th century, Madame de Lestonnac gave the mission Haut-Brion estate as a legacy to the Lazarist fathers. The mission was to highlight the vines and the wine which Father Simon, superior of the order of Bordeaux, did with passion. La Mission Haut- Brion was soon on all the great tables. It was not until 1983 that the Clarence-Dillon estate, which already owned the Château Haut-Brion, its biggest neighbor, bought the property.
The precious white wine of the Haut-Brion mission was not originally part of the Domaine. The 2.5 hectares of Clos Laville were joined together with Château La Mission Haut-Brion in 1931. This plot then took the name "Château Laville – terroir de Haut-Brion" and then "Château Laville Haut-Brion" and will remain like this until 2009. At that time, the white wine will take its current name, Château La Mission Haut-Brion white.
Au 17e siècle, Madame de Lestonnac donna en legs aux pères Lazaristes le domaine de la mission Haut-Brion. La mission était de mettre en valeur les vignes et le vin ce que fit Le Père Simon, supérieur de l'ordre de Bordeaux, avec passion. La mission Haut brion fut bientôt sur toutes les grandes tables. Ce n'est qu'en 1983 que le domaine Clarence-Dillon déjà propriétaires du château haut-Brion, son plus grand voisin, acheta la propriété.
Le précieux vin blanc de la mission Haut-Brion n'était pas originairement part du Domaine. Les 2.5 hectares du clos Laville fut réunis avec château la Mission haut-Brion en 1931. Cette parcelle prit alors l'appellation «  Château laville – terroir de Haut-Brion » puis «  Château Laville Haut-Brion » et restera ainsi jusqu'en 2009. À ce moment, le vin blanc prendra son nom Actuel, Château La Mission Haut-Brion blanc.