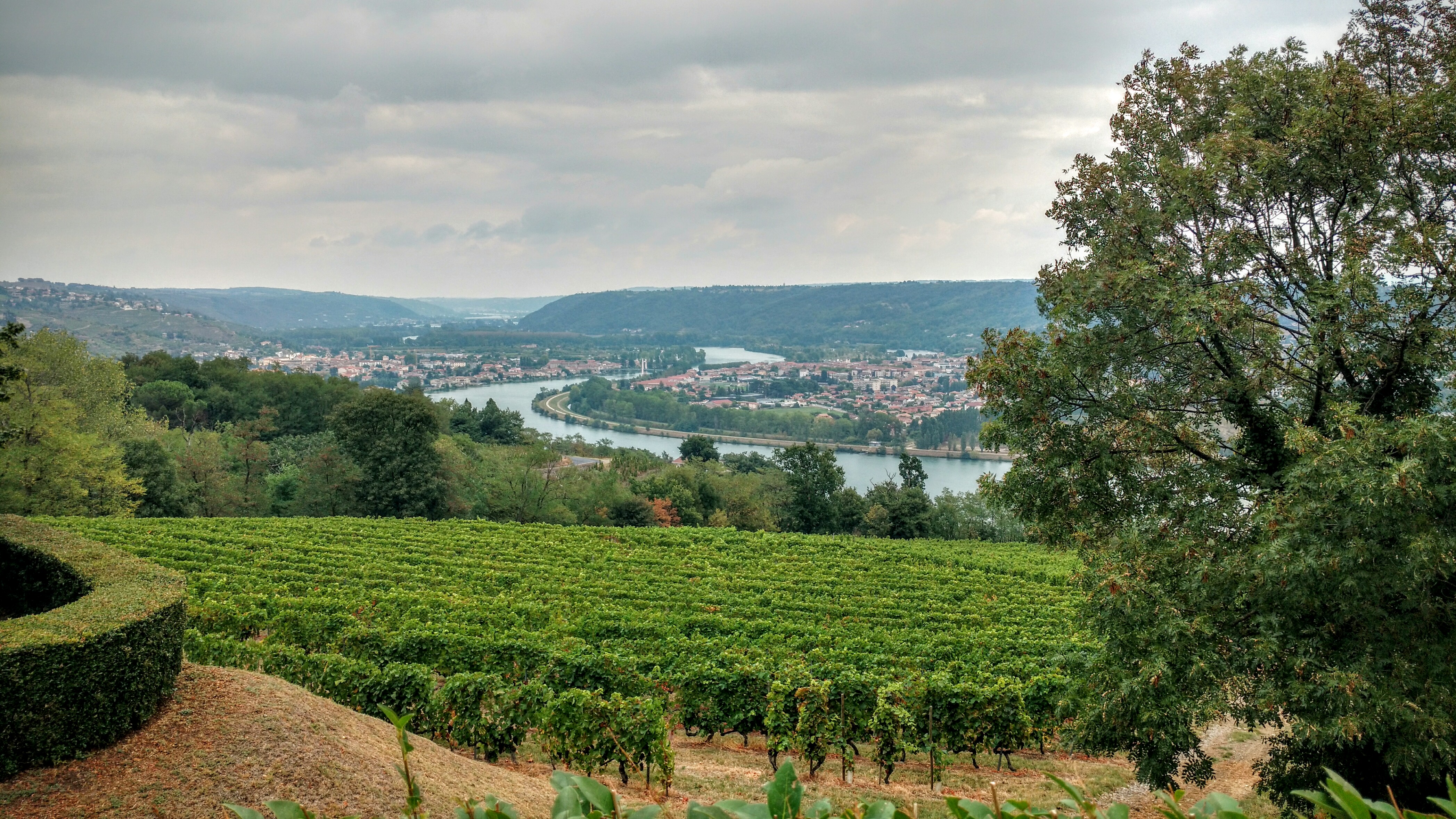 One thing I've observed in Condrieu is that not every estate has very precise addresses. This can be a problem for someone like me who completely lacks direction skills and when the estate is at the top of the hill, only accessible by dusty little roads with no indication whatsoever. Nonetheless, I did found Domaine François Villard with some proudness and got a very friendly private tasting. Even if the journey was confusing, it was spectacular with a perfect view over the Rhône River and the lively activity that brings the harvest time of the year. Grapes coming in from all over the Rhône valley and promising many more tastings to come.
Une chose que j'ai remarquée à  Condrieu est que ce n'est pas tous les domaines qui ont  des adresses précises. Ça peut être un problème pour quelqu'un comme moi qui manque complètement de sens de l'orientation et lorsque le domaine est au sommet de la colline, accessible uniquement par de petites routes poussiéreuses avec aucune indication. Malgré tout, j'ai trouvé le Domaine François Villard avec un brin de fierté pour une dégustation privée très sympathique. Même si le voyage était confus, il a été spectaculaire avec une vue parfaite sur le fleuve Rhône et l'activité animée qu'emmène le moment de la récolte de l'année. Les raisins provenant de partout dans la vallée du Rhône et promettant beaucoup plus de dégustations à  venir.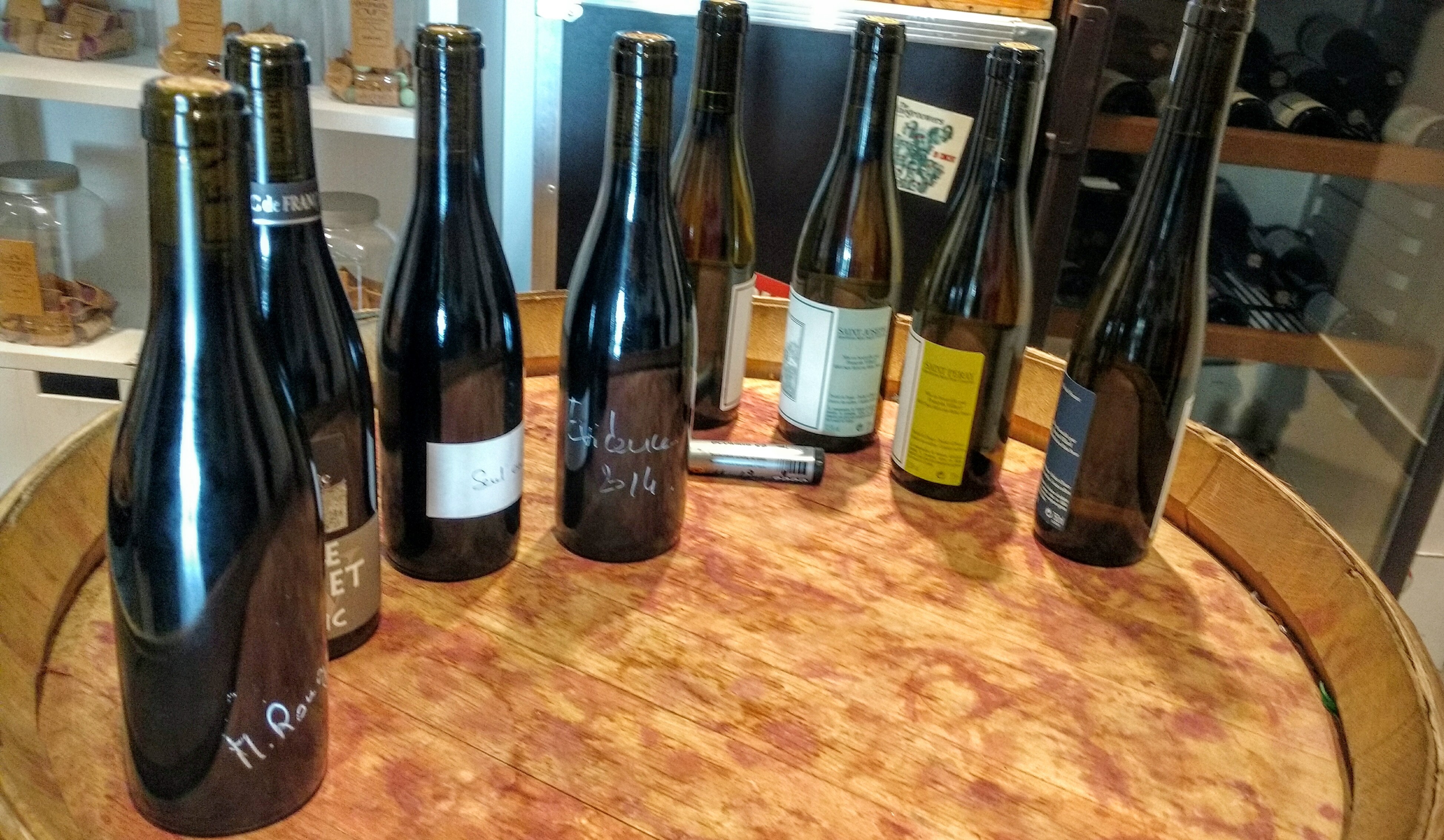 Former chef, François Villard had developed a liking to the world of wine and after some studies and encounters he produced his first Condrieu, with his own land and vines in 1991. The estate has grown considerably with addition in many appellations and twenty something labels. The wines have always been put forward as the focus point, before the historic and before the winemaker himself.
Ancien chef, François Villard a développé une passion pour le monde du vin et après certaines études et rencontres, il produit son premier Condrieu, avec sa propre terre et ses propres vignes en 1991. Le domaine a considérablement augmenté depuis avec l'addition de vignobles dans de nombreuses appellations et une vingtaine d'étiquettes différentes. Les vins ont toujours été mis de l'avant comme le point de mire, avant l'histoire et même le vigneron lui-même.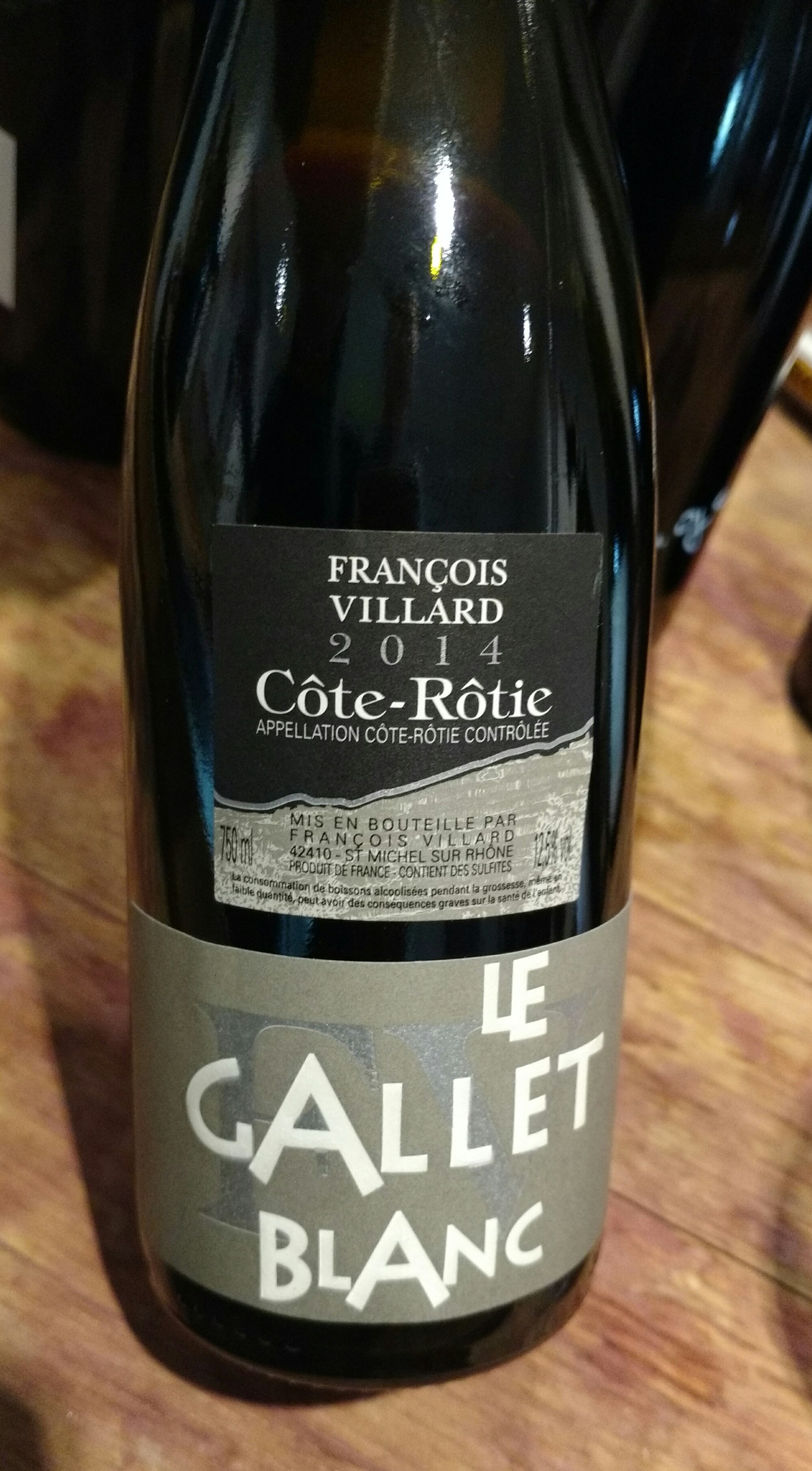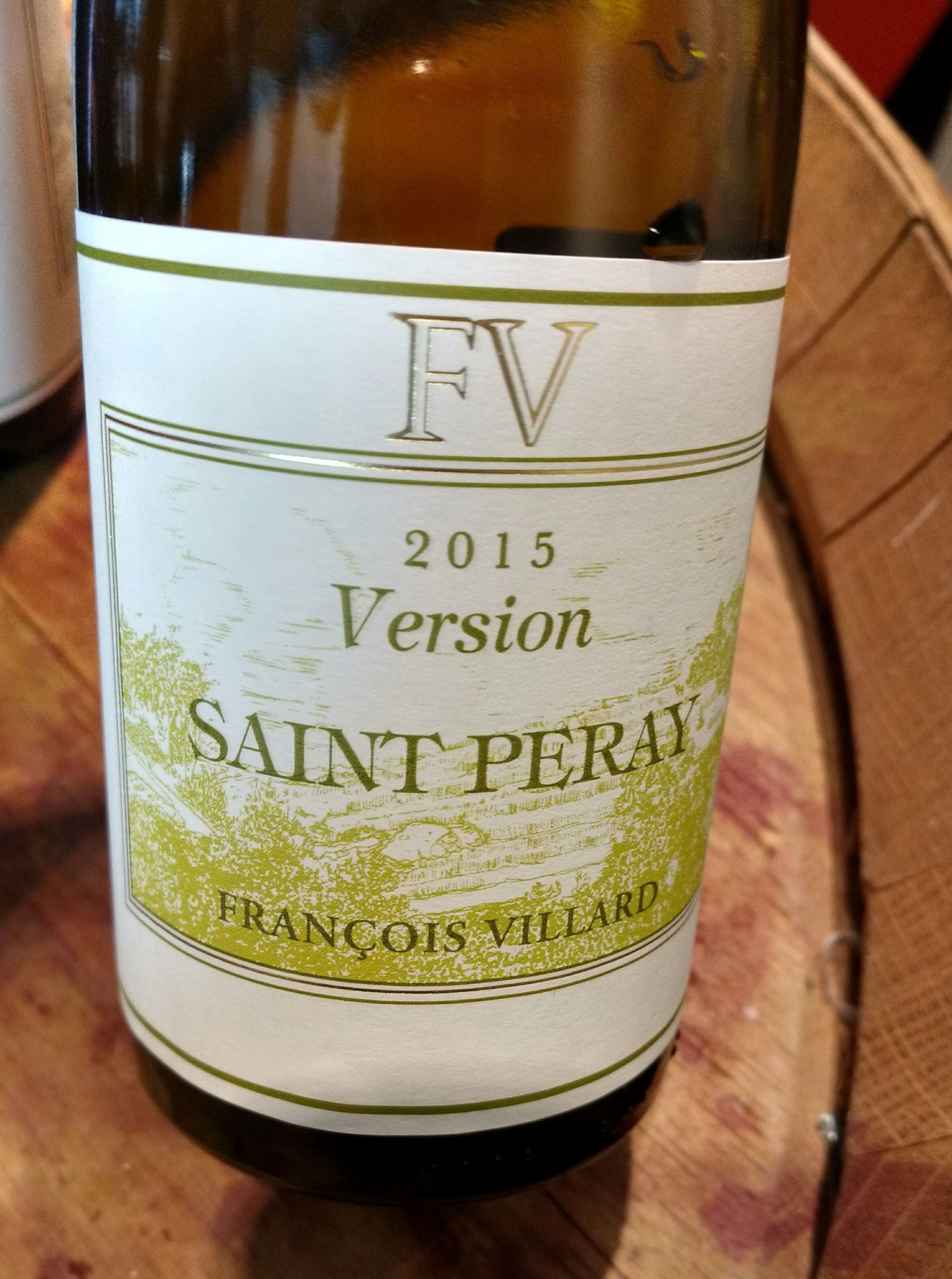 From Côte- Rotie to St- Peray and all across the northern Rhône, Domaine François Villard has tremendous diversity. I had a general impression of simplicity and a spot-on expression of the appellation's' designated style. It is said about François Villard that he is a very instinctive man and that most of his wines are a result of it. The available labels and wines are ever changing each year following this instinct and grapes income.
De Côte- Rôtie à  St- Peray et dans tout le nord du Rhône, le Domaine François Villard a une très grande diversité. J'ai eu une impression générale de simplicité et une  bonne expression du style de chaque appellation. Il est dit à  propos de François Villard qu'il est un homme très instinctif et que la plupart de ses vins sont le résultat de ce trait de caractère. Les étiquettes et les vins disponibles sont en constante évolution chaque année suivant cet instinct et le volume de raisins disponible pour chaque parcelle.