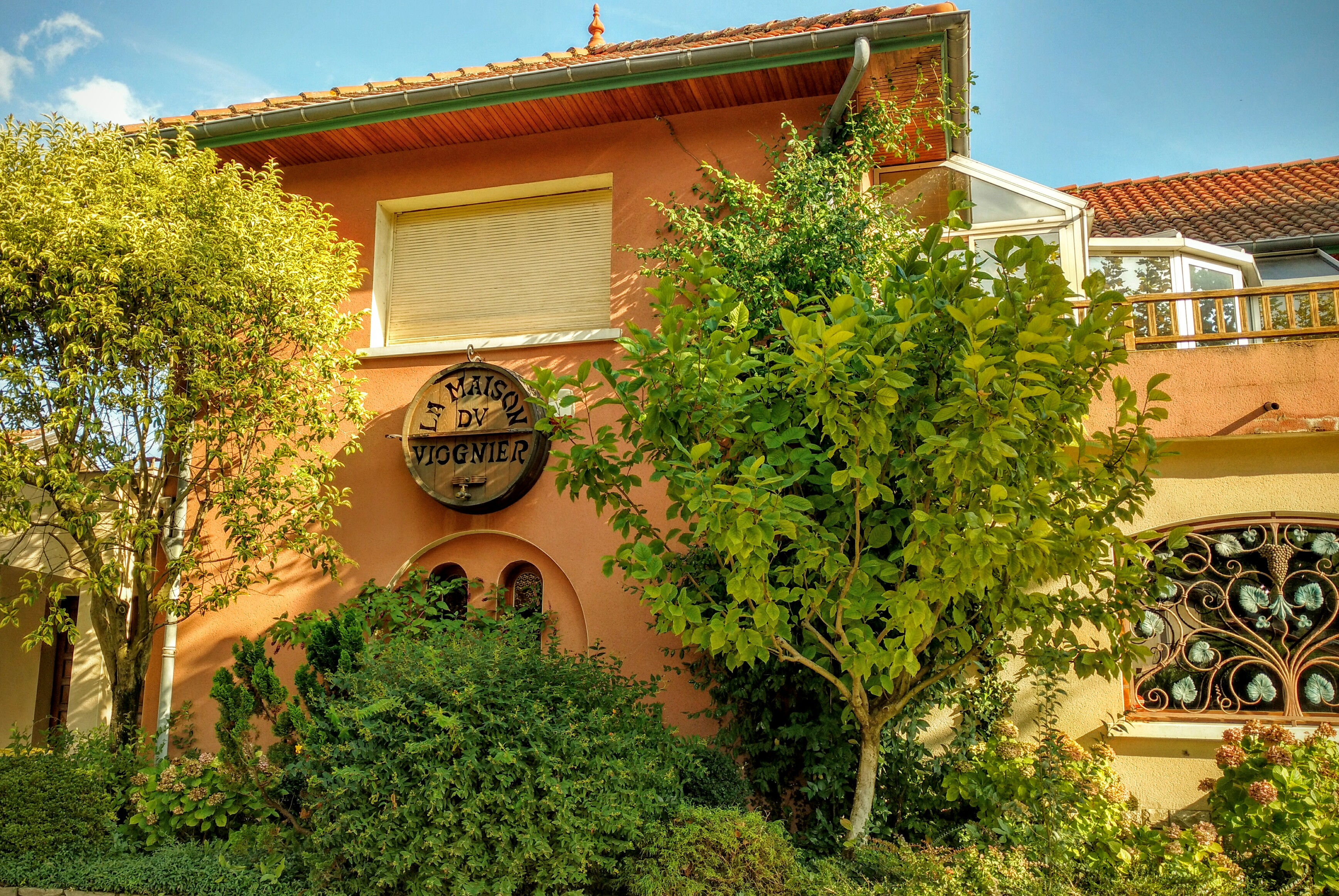 Self-proclaimed as the house of Viognier but also renowned for their Syrah, Domaine Georges Vernay has always been an important actor in the development and promotion of Northern Rhône. Among many other things, he established the altitude limit in Condrieu to prevent new winegrowers from planting on the easier and less qualitative Plateau.
Autoproclamé comme la maison de Viognier mais aussi réputé pour leur Syrah, Domaine Georges Vernay a toujours été un acteur important dans le développement et la promotion du Rhône septentrional. Parmi beaucoup d'autres actions, il a établi la limite d'altitude en Condrieu pour prévenir les nouveaux viticulteurs de planter sur le plateau plus facile et moins qualitatif.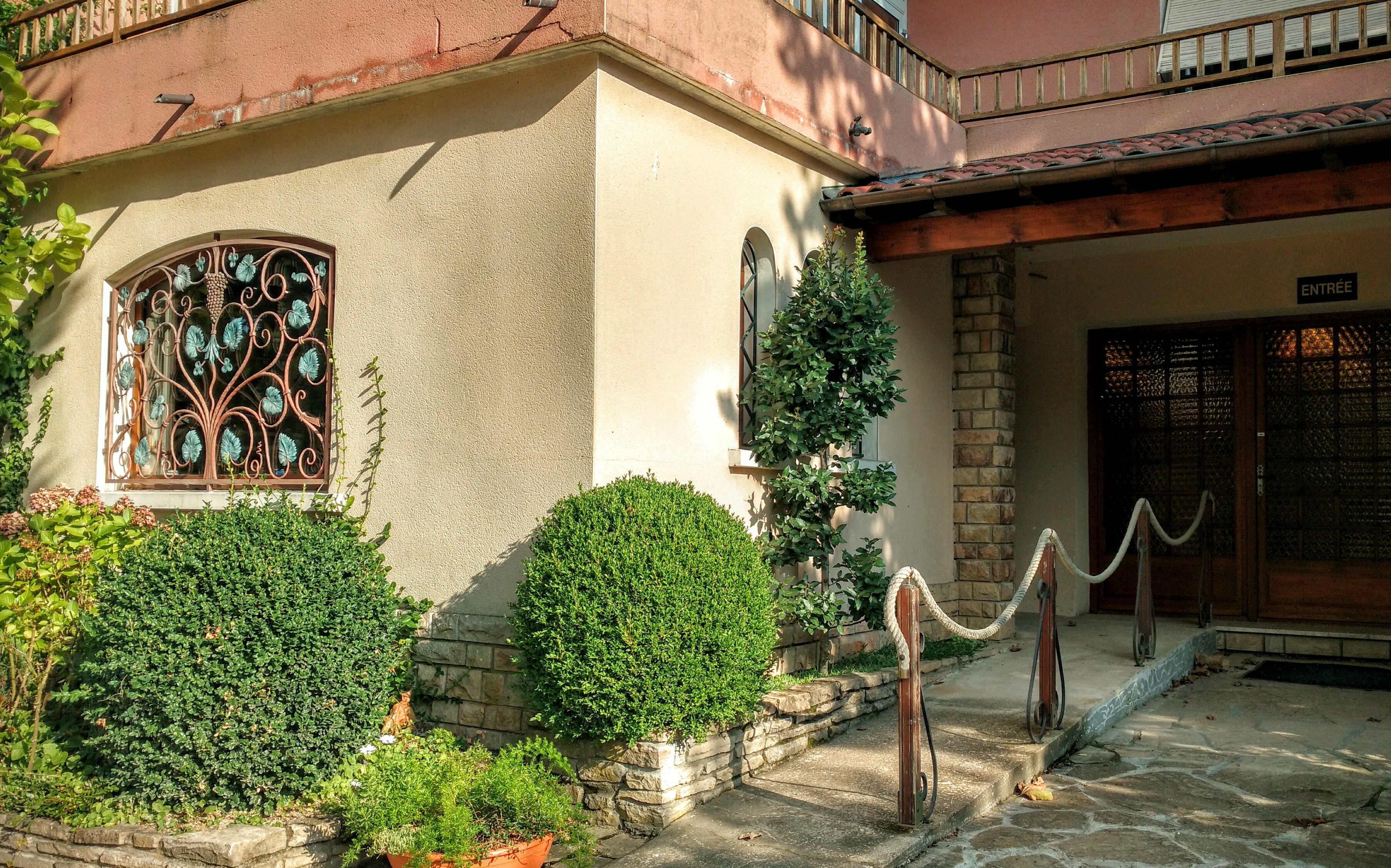 Between the renewal of the Condrieu appellation's fame and the many awards, rewards and acknowledgements that received Christine Vernay, Daughter of Georges Vernay, the Domaine has become an iconic estate in the region for their respect, values and hard work.
Entre le renouvellement de la renommée de l'appellation Condrieu et les nombreux prix, récompenses et reconnaissances qu'a reçues Christine Vernay, Fille de Georges Vernay, le Domaine est devenu emblématique de la région pour leur respect, leurs valeurs et leur cÅ"ur à  l'ouvrage.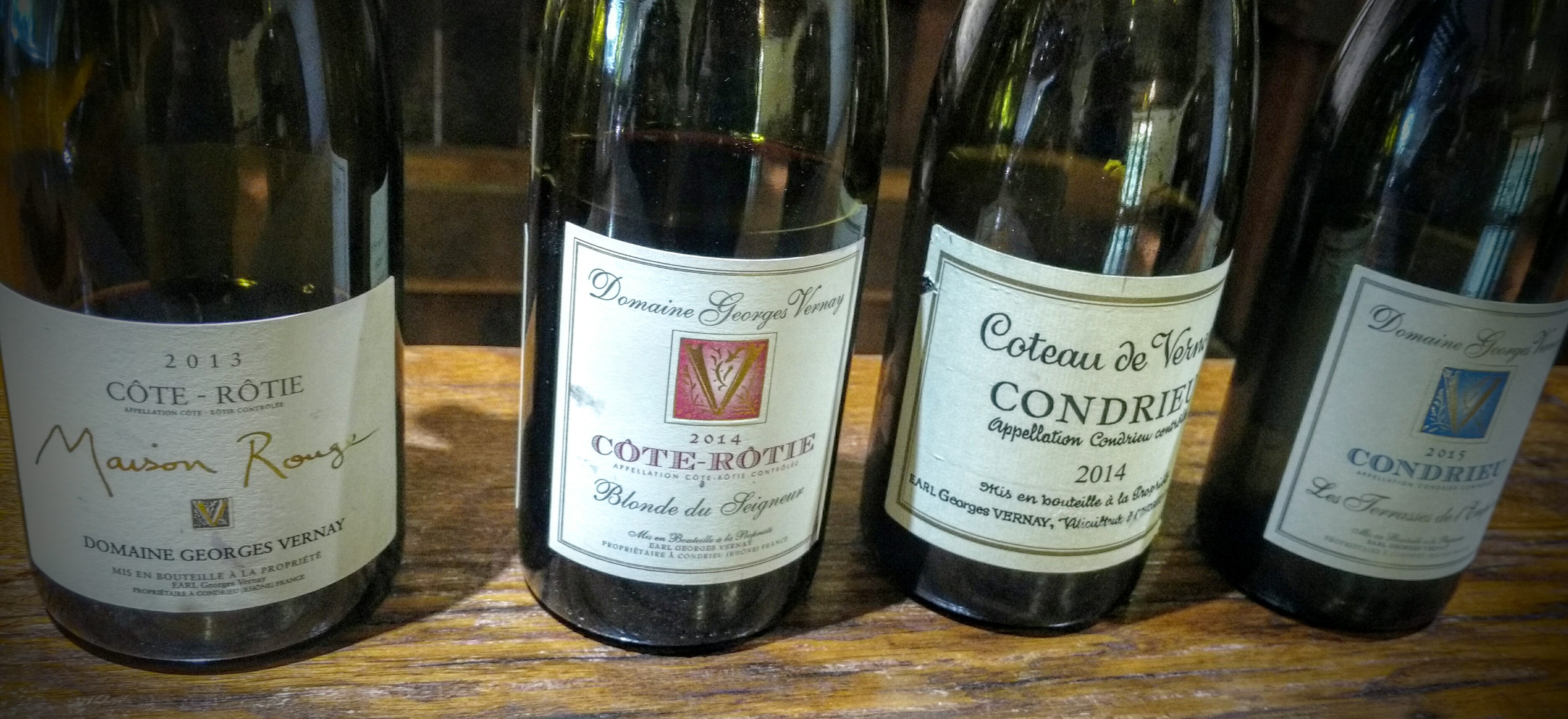 Georges Vernay selection of wines all includes a part of history or a specific lieu-dit: "terrasse de l'empire" refers to the time when the Rhône was dividing romans from the kingdom of France; "Blonde du seigneur" comes from the famous Côte Rotie's Côte Blonde. Each of them has a fantastic roundness and elegance, some sort of femininity from a balanced structure.
Toute la sélection de vins comprend une partie d'histoire ou d'un lieu-dit spécifique: «terrasse de l'empire» fait référence à  l'époque où le Rhône divisait les romains du royaume de France; "Blonde du seigneur" vient de la célèbre Côte Blonde de Côte Rotie. Chacun d'eux a une rondeur fantastique et une élégance, une sorte de féminité qui vient d'une structure équilibrée.