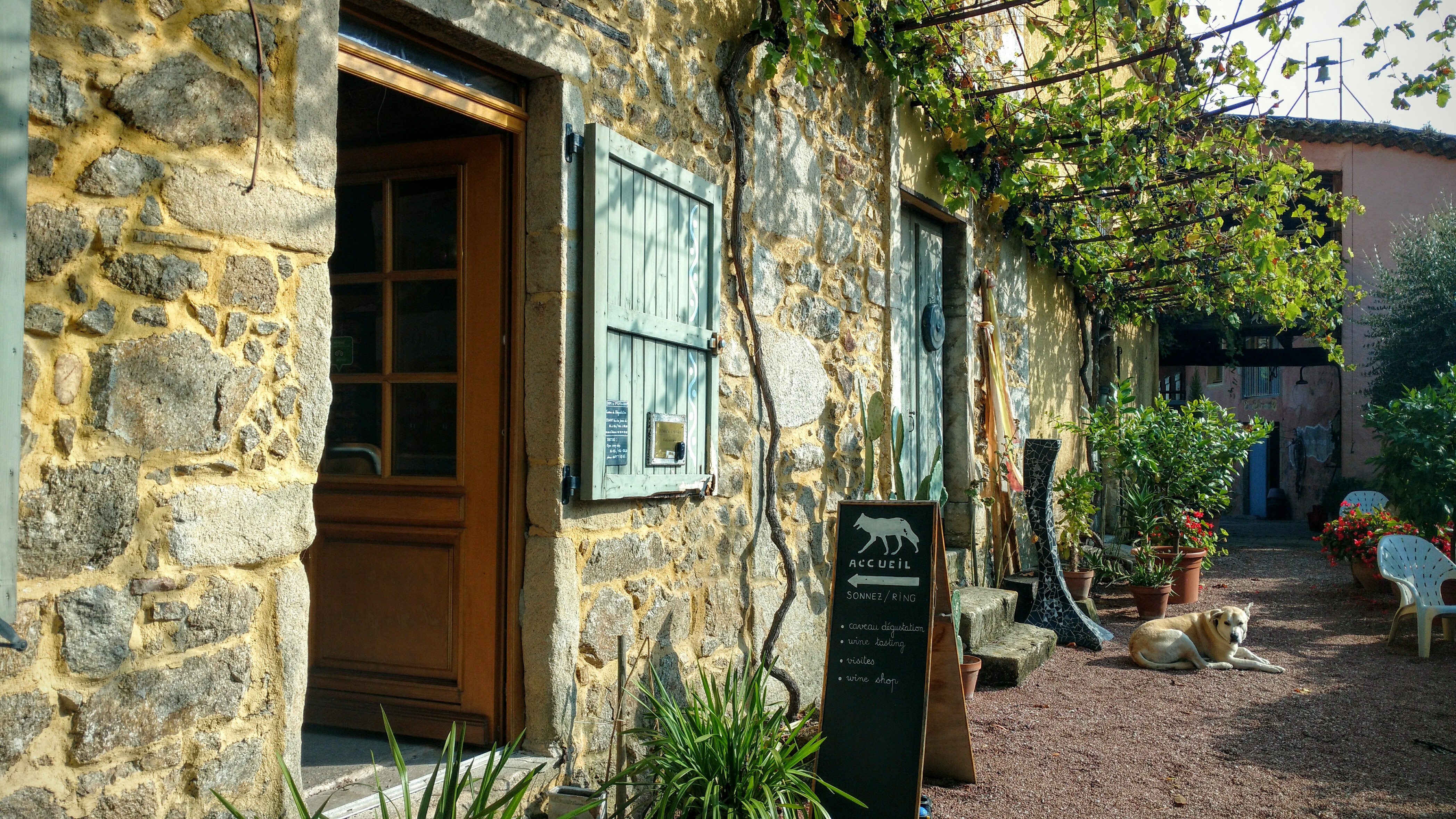 Right at the beginning of Condrieu, after crossing the short but outstanding Côte- Rotie is a small passageway. Then, guided by wolves, the path leads upward the hill to get to a very picturesque estate, Corps de Loup. The name of the estate was decided after the last wolves to be hunted on the propriety. The estate was completely left to wildlife when it was bought back in 1991. The hillsides wear cleared quite quickly at the price of tremendous work.
Dès le début de l'appellation Condrieu, après avoir traversé la courte mais remarquable Côte- Rôtie se trouve un petit passage. Puis, guidé par les loups, le chemin mène vers le haut de la colline pour se rendre à  un domaine très pittoresque, Corps de Loup. Le nom de la succession a été décidé après que les derniers loups eussent été chassés de la propriété. Le domaine était complètement délaissé et la nature avait repris le dessus lorsqu'il a été acheté en 1991. Les coteaux ont été dégagés et restaurés assez rapidement au prix d'un énorme travail.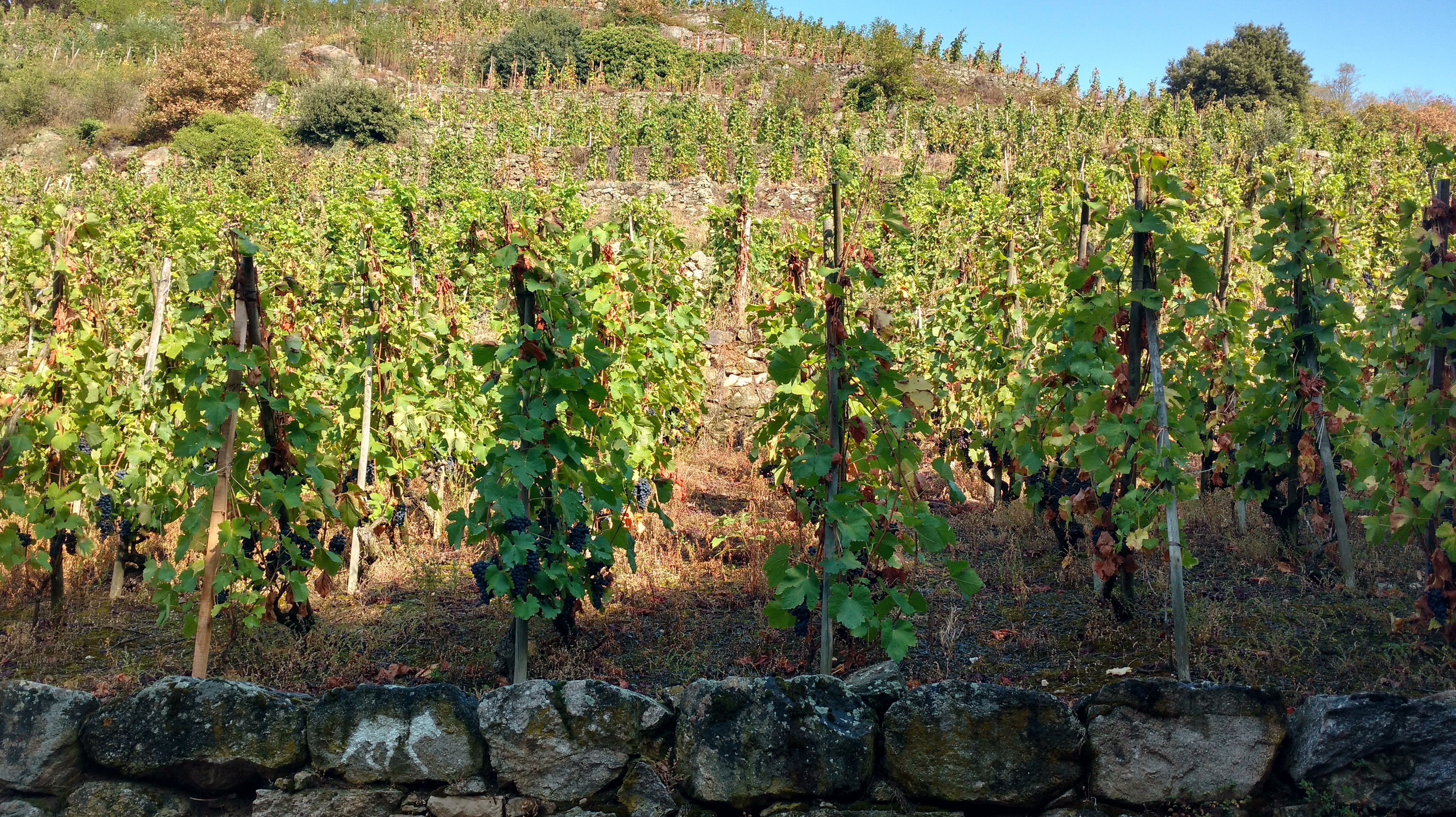 The definition if steep slopes takes all its sense in Condrieu. Vines are everywhere on the hill, even where stone walls are needed. The appellation is entirely situated on the right side of the Rhône River as is Côte- Rotie, its neighbour.
La définition d'escarpement prend tout son sens à  Condrieu. Les vignes sont partout sur la colline, même là  où les murs en pierre sont nécessaires. L'appellation est entièrement située sur le côté droit de la rivière Rhône tout comme Côte- Rôtie, son voisin.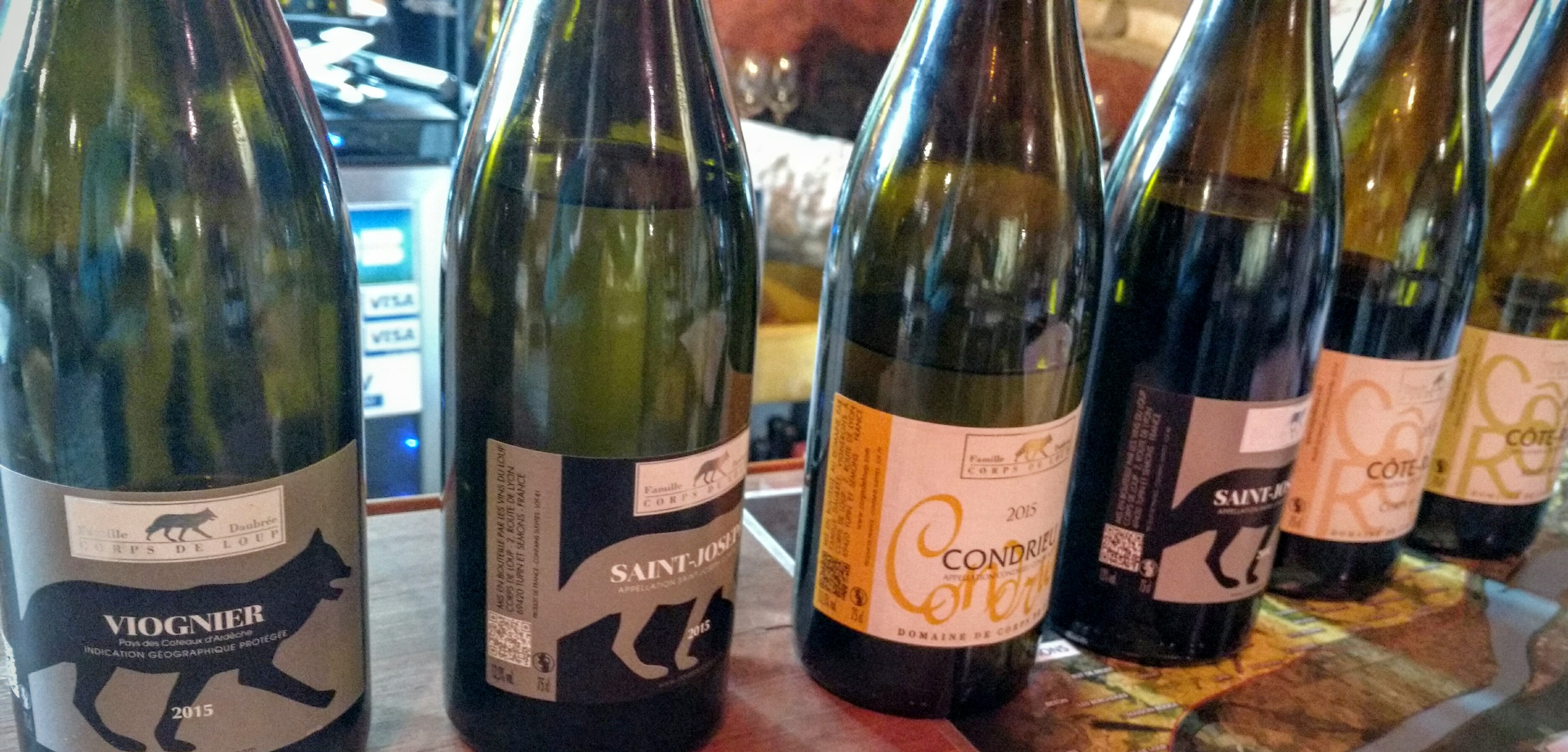 In the seventeenth century, the wines of Condrieu were served during celebrations and presented to the noble personalities. However, Viognier has had a moment of darkness and were unpopular for a while. Its incredible aromatic characteristics and body has enabled a strong comeback lately with new interests and stronger presence on wine lists.
Au XVIIe  siècle, les vins de Condrieu étaient servis lors des célébrations et présentés aux nobles. Cependant, les Viognier ont eu un moment d'obscurité et étaient moins populaires pendant un certain temps. Ses caractéristiques aromatiques incroyables et son corps ont suscité un retour en force ces derniers temps avec de nouveaux intérêts et une plus forte présence sur les listes de vin.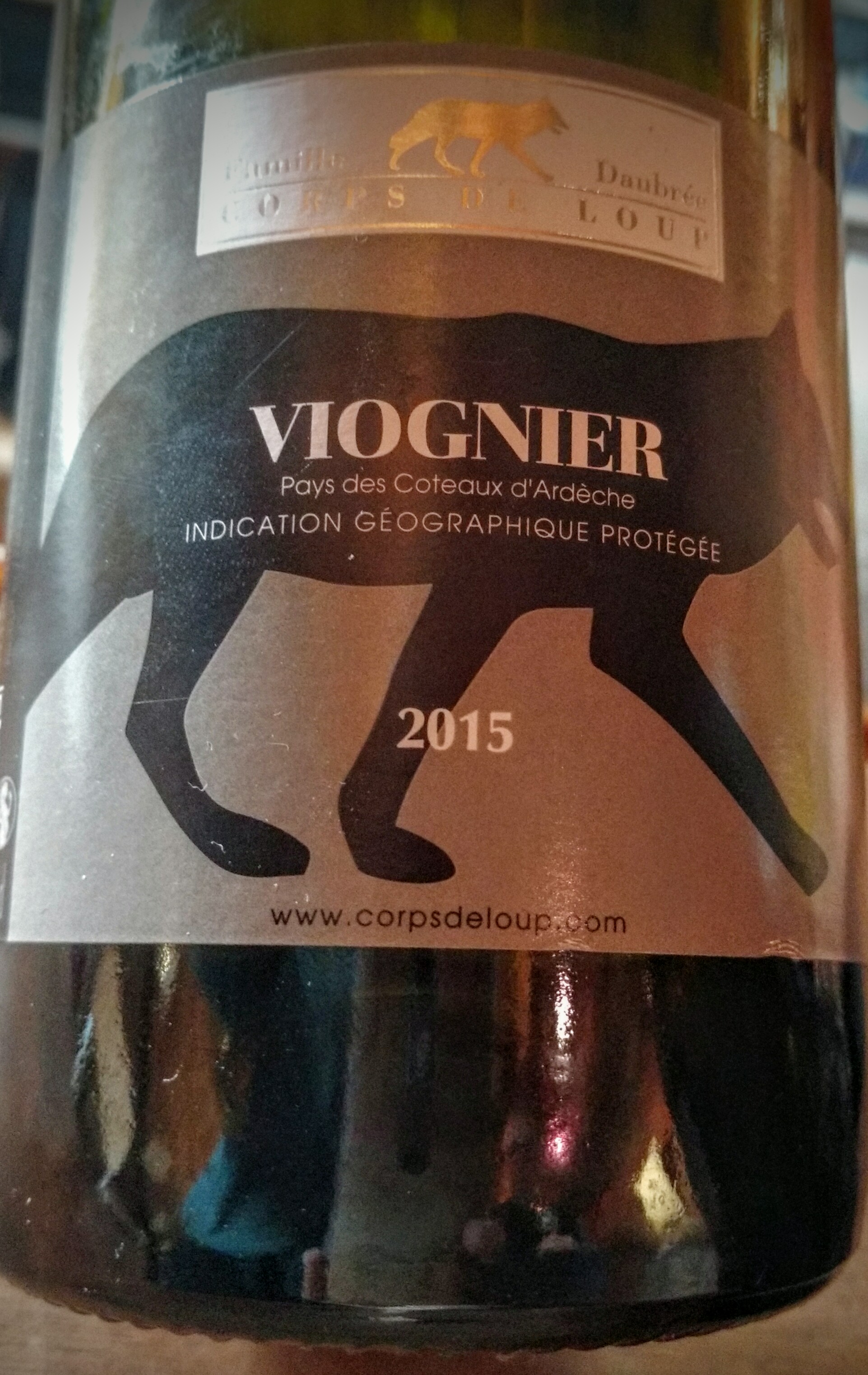 From parcels located in the municipality of Saint-Jean-de-Muzols and Mauves, the birthplace of the Saint-Joseph.
De parcelles situées dans la municipalité de Saint-Jean-de-Muzols et Mauves, le berceau de  Saint-Joseph.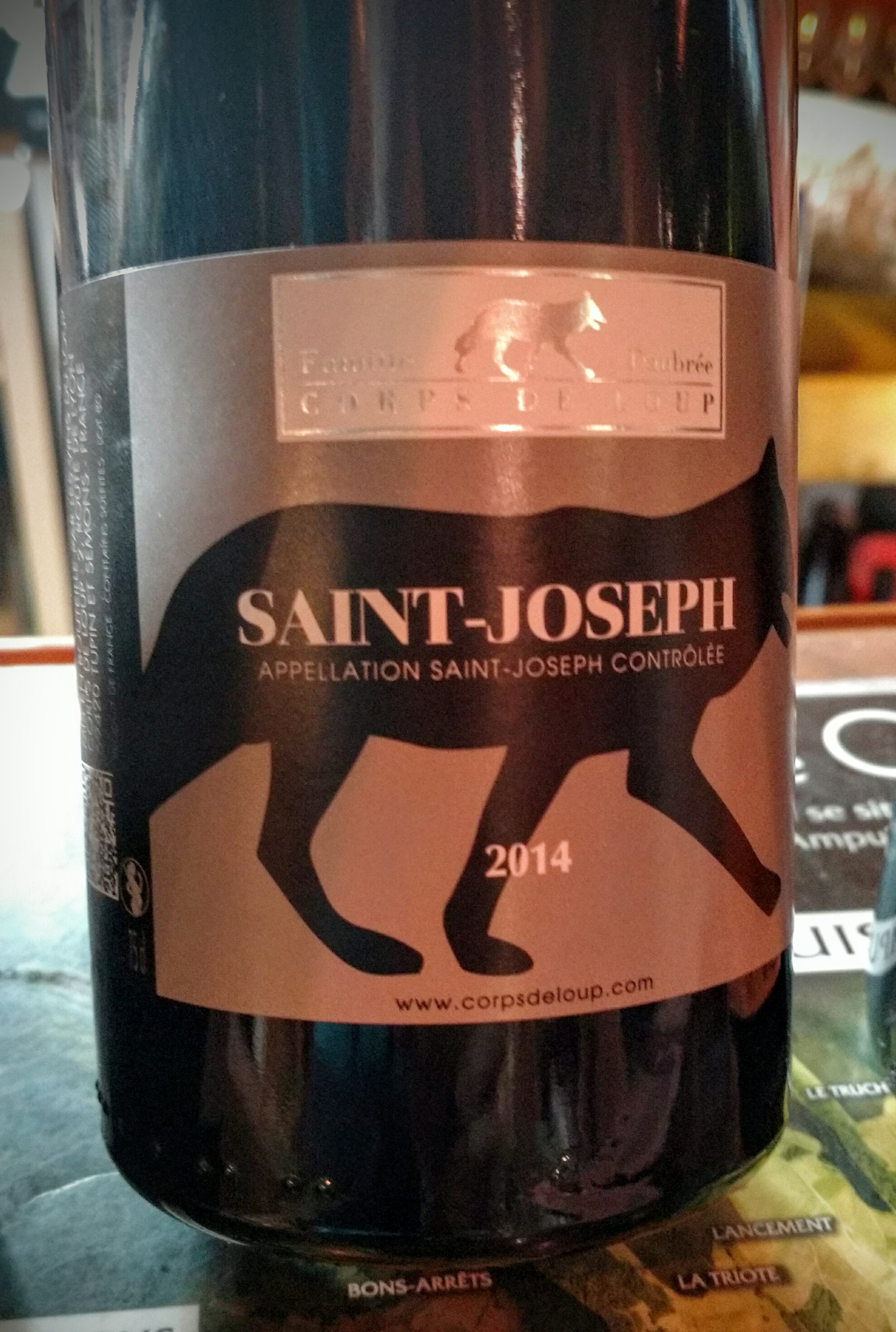 The Daubrée family took the estate in hands in 1991 but Roch and Tristan, the sons of Martin Daubrée just started to take charge.
La famille Daubrée a pris le domaine en mains en 1991, mais Roch et Tristan, fils de Martin Daubrée juste commencé à prendre en charge. Il y a définitivement un écart de style entre les nouveaux et les vieux millésimes.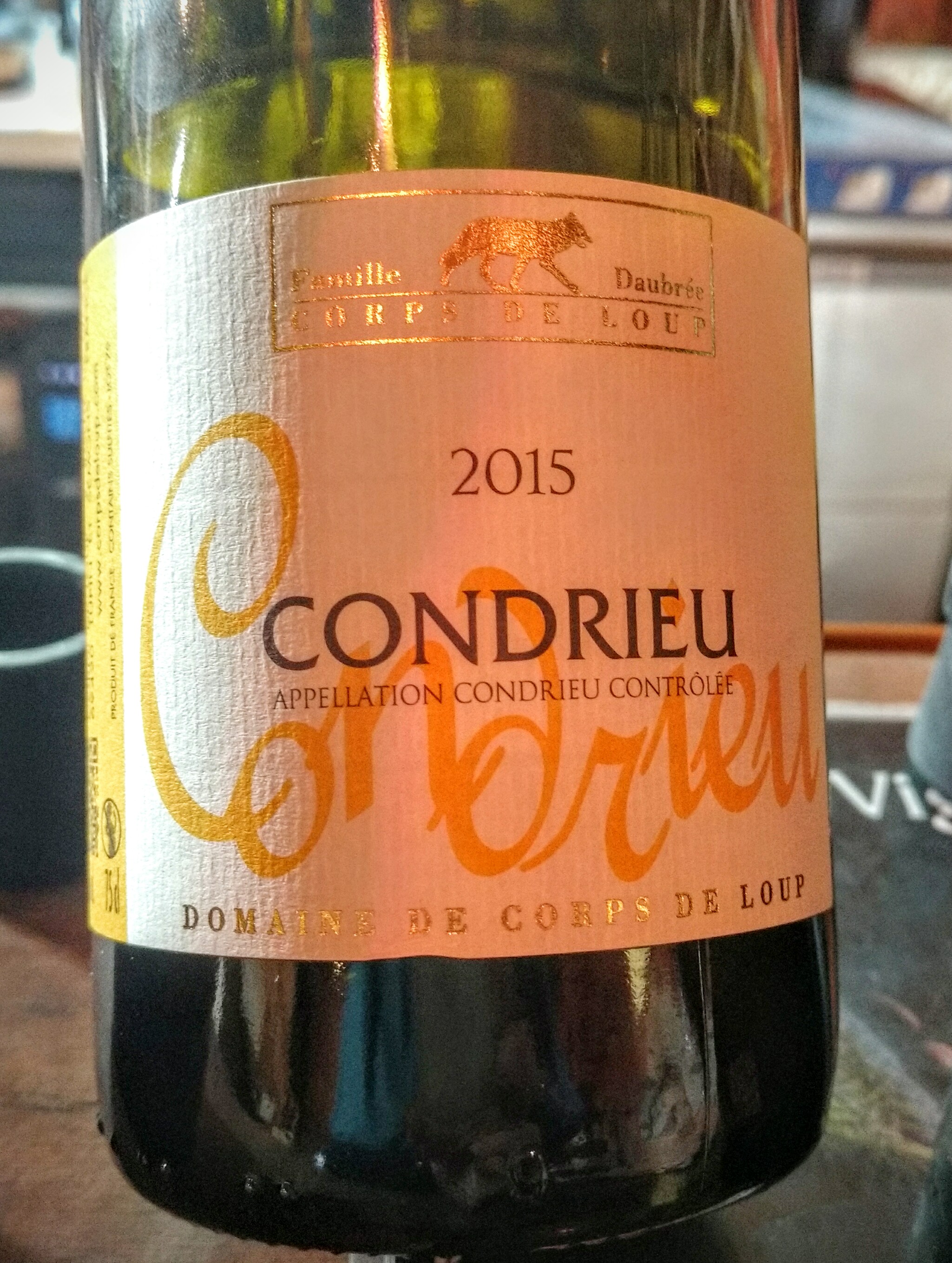 This Condrieu is made on the lieu-dit: la bonette, with very limited production of 300 bottles.
Ce Condrieu est fait sur le lieu-dit: la Bonette, avec une production très limitée de 300 bouteilles.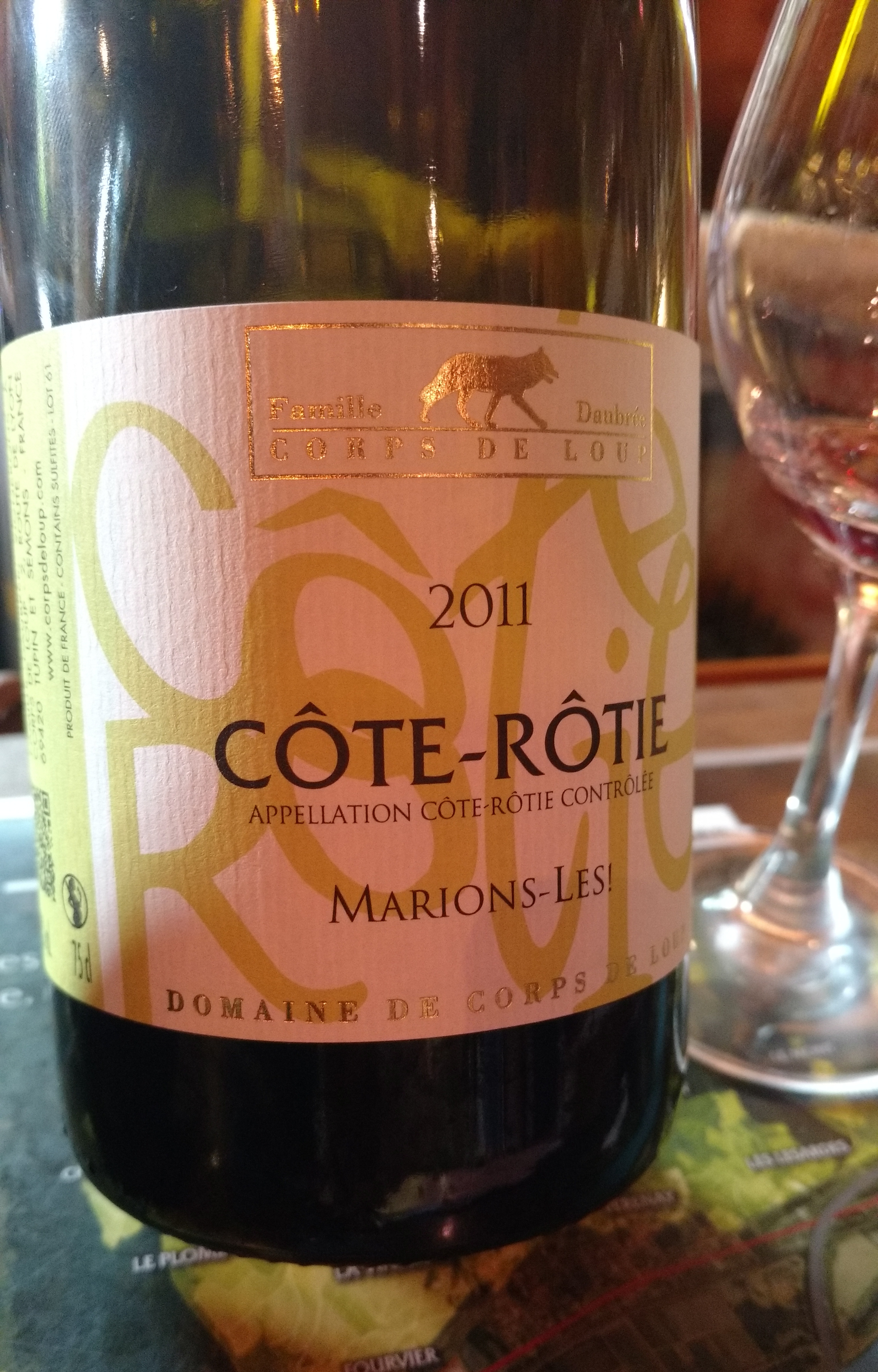 'Marions-les' means 'marry them' is referring to the blending of Syrah and Viognier. The blend has 20% Viognier which is the maximum amount allowed in Côte-Rotie and very rare to find. In general, producers add around 5% or 10%, when they do and plantings of Viognier in Côte-Rotie are dissapearing.
Marions-les réfère à  l'assemblage de Syrah et Viognier. Le mélange a 20% de Viognier ce qui est le maximum autorisé en Côte-Rotie et très rare à  trouver. En général, les producteurs ajoutent environ 5% ou 10%, quand ils le font et les vignes de Viognier en Côte-Rotie sont à  la baisse.