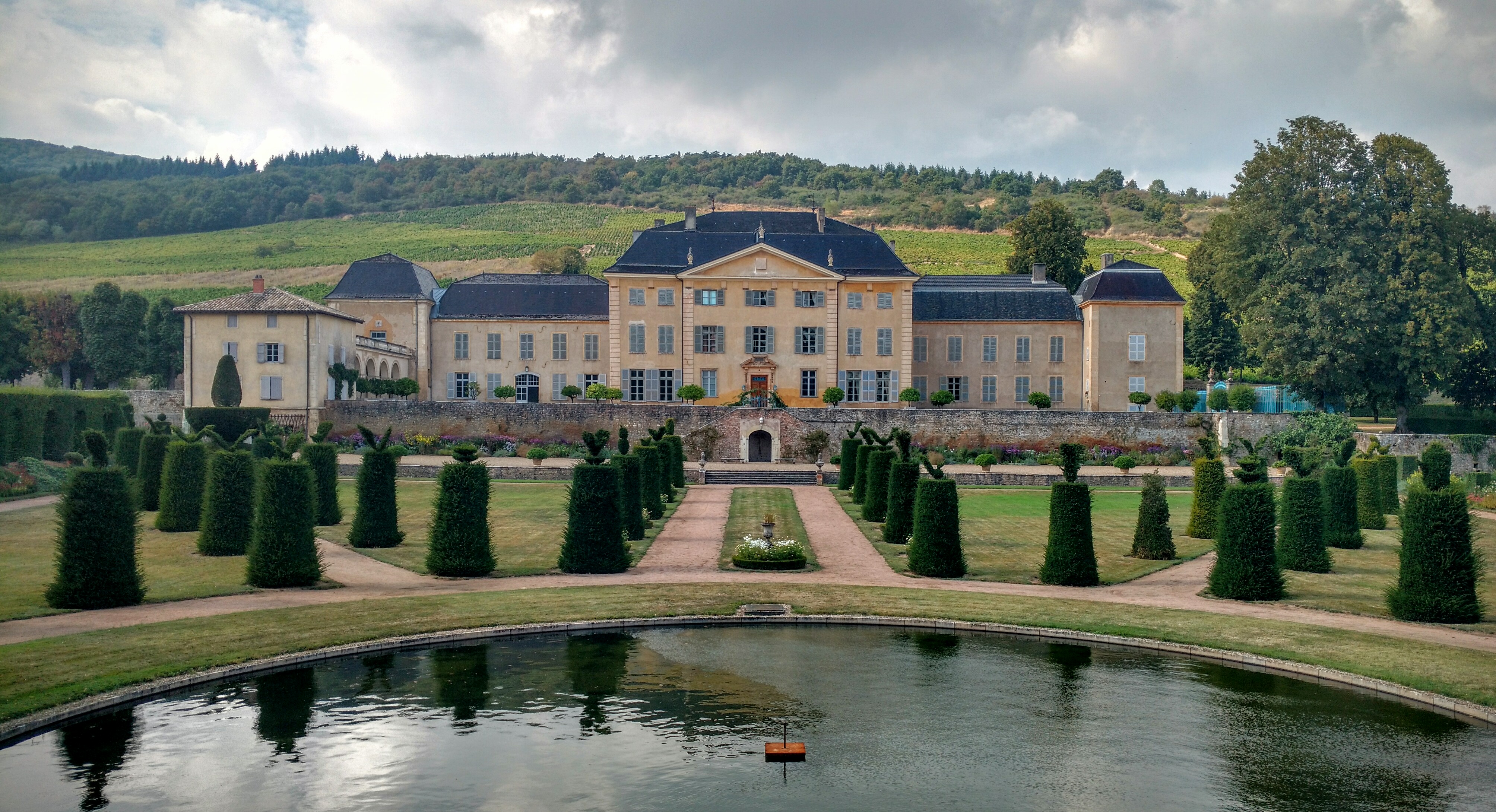 The beauty of Beaujolais was a surprise for me. I had no idea how the rolling hills of the many crus we're creating breath-taking scenery. As a destination, the South of Burgundy is often forgotten and sadly underrated but it's truly beautiful. Chateau de la Chaize in Brouilly gave me the same astounding effect, it is quite spectacular! The castle, the winery and the gardens, were all listed as historic monument in 1972 after its restoration and holds some centuries of history. The estate was originally called La Douze in Odenas. It is only after the construction of the Castle between 1674 and 1676 that it took the name Château de la Chaize after its owner, François de la Chaize d'Aix. The estate hasn't been sold since but has just been passed down and inherited. In 1735, Françoise de La Chaize d'Aix wedded Antoine Marquis de Montaigu, ambassador of King Louis XV in Venice and the current chatelaine Marquise de Roussy de Sales is the direct descendant of the Montaigu lineage.
La beauté du Beaujolais a été une surprise pour moi. Je ne savais pas que les collines des nombreux crus créaient de tels paysages à  couper le souffle. En tant que destination, le Sud de la Bourgogne est souvent oubliée et malheureusement sous-estimée, mais c'est magnifique. Château de la Chaize à  Brouilly m'a donné le même effet étonnant, il est tout à  fait spectaculaire! Le château, la cave et les jardins, ont tous été répertoriés comme monument historique en 1972 après sa restauration et détiennent quelques siècles d'histoire. Le domaine était initialement appelé La Douze à  Odenas. C'est seulement après la construction du château entre 1674 et 1676 qu'il prit le nom de Château de la Chaize après son propriétaire, François de la Chaize d'Aix. Le domaine n'a pas été vendu depuis, mais a été transmis et hérité. En 1735, Françoise de La Chaize d'Aix épousa Antoine Marquis de Montaigu, ambassadeur du roi Louis XV à  Venise et la châtelaine actuelle Marquise de Roussy de Sales est la descendante directe de la lignée Montaigu.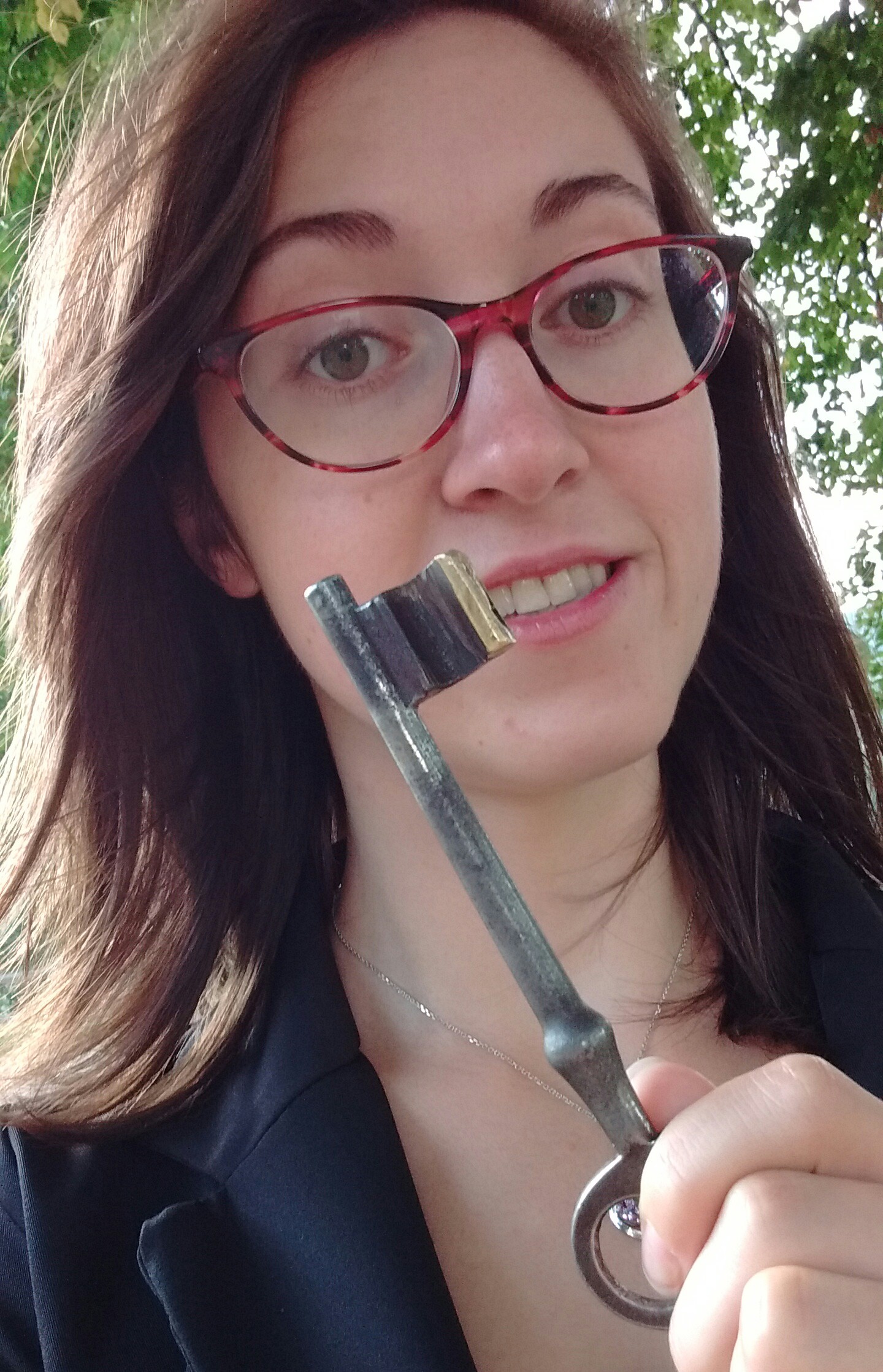 I'm proud to say that I had the key to the most famous estate in Beaujolais with 99 hectares of vineyards it covers 8% of the whole Brouilly Appellation by itself. The Goblet training is slowly being replaced by "cordon de royat" and the density has been reduced for improved grapes quality. As long as the boars stay away from the grapes, the vines have fantastic conditions.
Je suis fier de dire que j'ai eu la clé du plus célèbre domaine en Beaujolais avec 99 hectares de vignes, il couvre 8% de l'ensemble de Brouilly Appellation par lui-même. La formation Gobelet est lentement remplacée par le cordon de Royat et la densité a été réduite pour améliorer la qualité des raisins. Tant que les sangliers restent loin des raisins, les vignes ont des conditions fantastiques.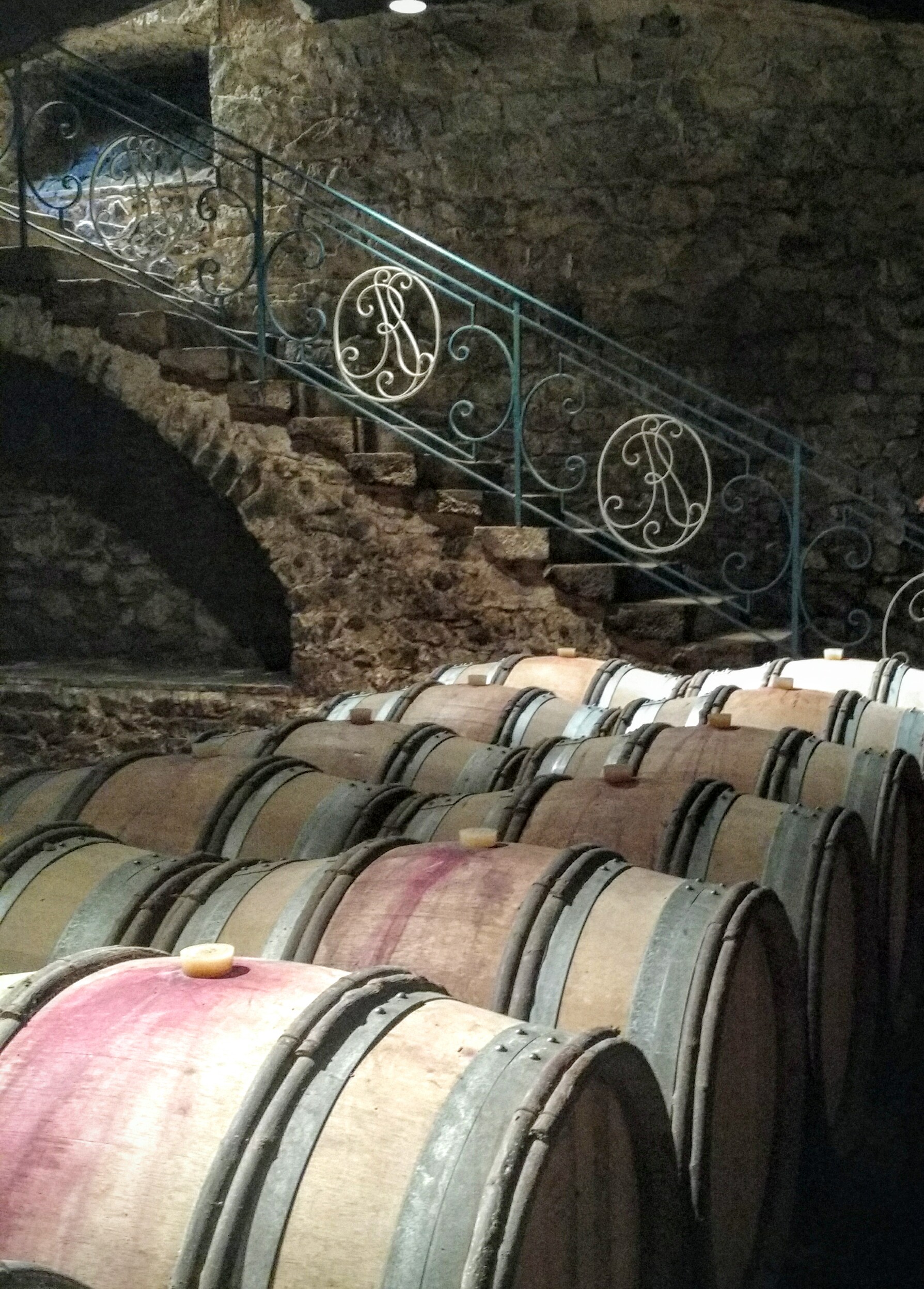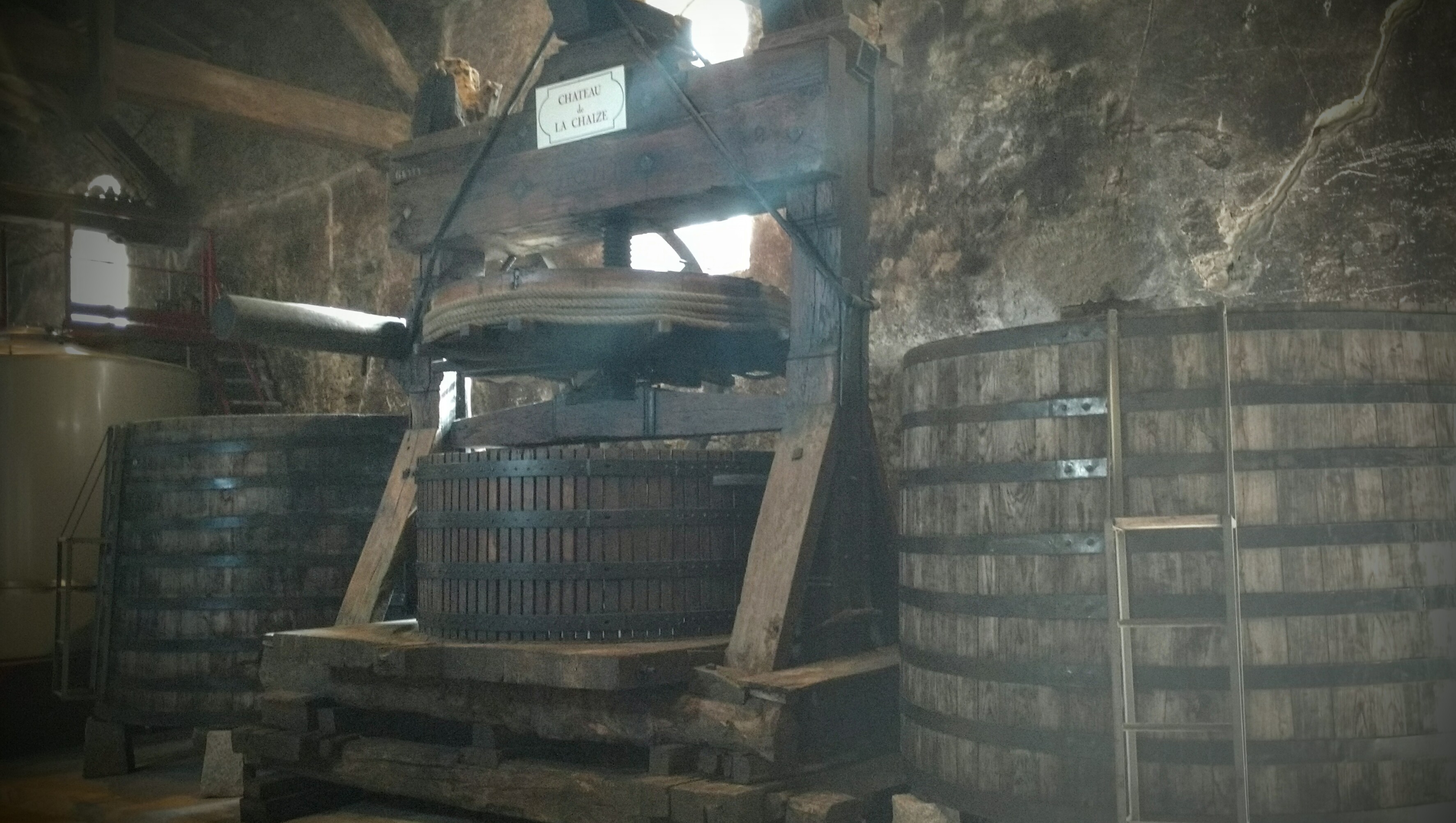 In the very active Chai is stocked an old lever press but the rest of the winery is very modern. The press still sits right in the middle if the activities next to the bright inox vats even though it doesn't serve anymore. It's a nice historic memory. The cellar is longest in Beaujolais and has kept its original framework.
Dans le Chai très agité par les vendanges est stocké un ancien pressoir à levier, mais le reste de la cave est très moderne. La presse se trouve encore au milieu des activités à côté des cuves en inox brillantes, même si elle ne sert plus. La cave, tant qu'à eel, est la plus longue dans le Beaujolais et a gardé sa structure initiale.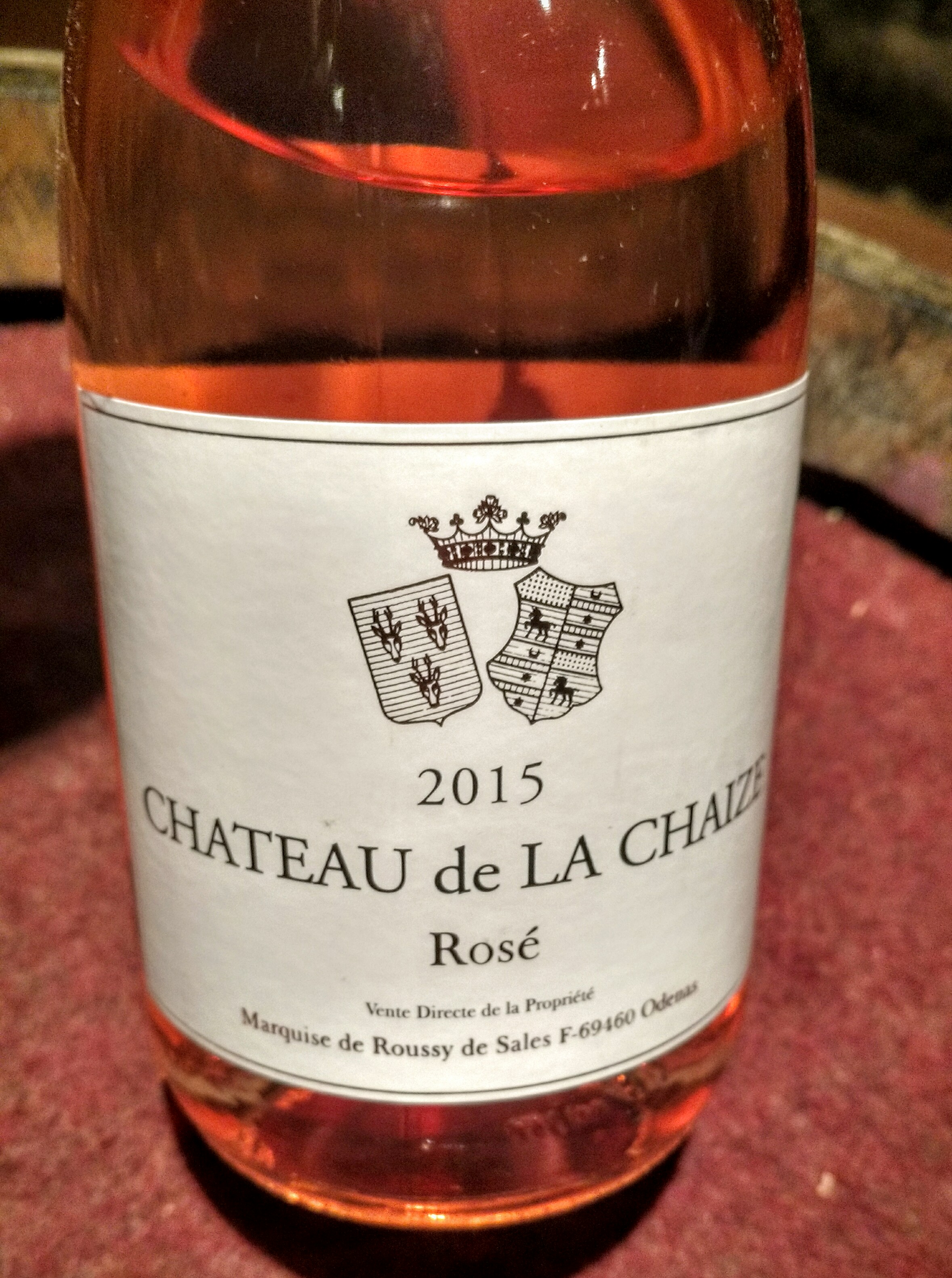 This is the last addition to Chateau de la Chaize products. This rosé is made every year since 2008. It was the first time that I tried gamay rosé and I got to say, it really makes sense. It is extremely easy to drink with fresh red fruits but still some tannins to tingle the tongue. Pretty nice product.
Ce vin est la dernière addition aux produits du Château de la Chaize. Ce rosé est fait chaque année depuis 2008. C'était la première fois que j'essayais un gamay rosé et je dois dire, cela fait vraiment du sens. Il est extrêmement facile à  boire avec des fruits rouges frais, mais encore des tanins qui chatouillent la langue. C'est un produit intéressant.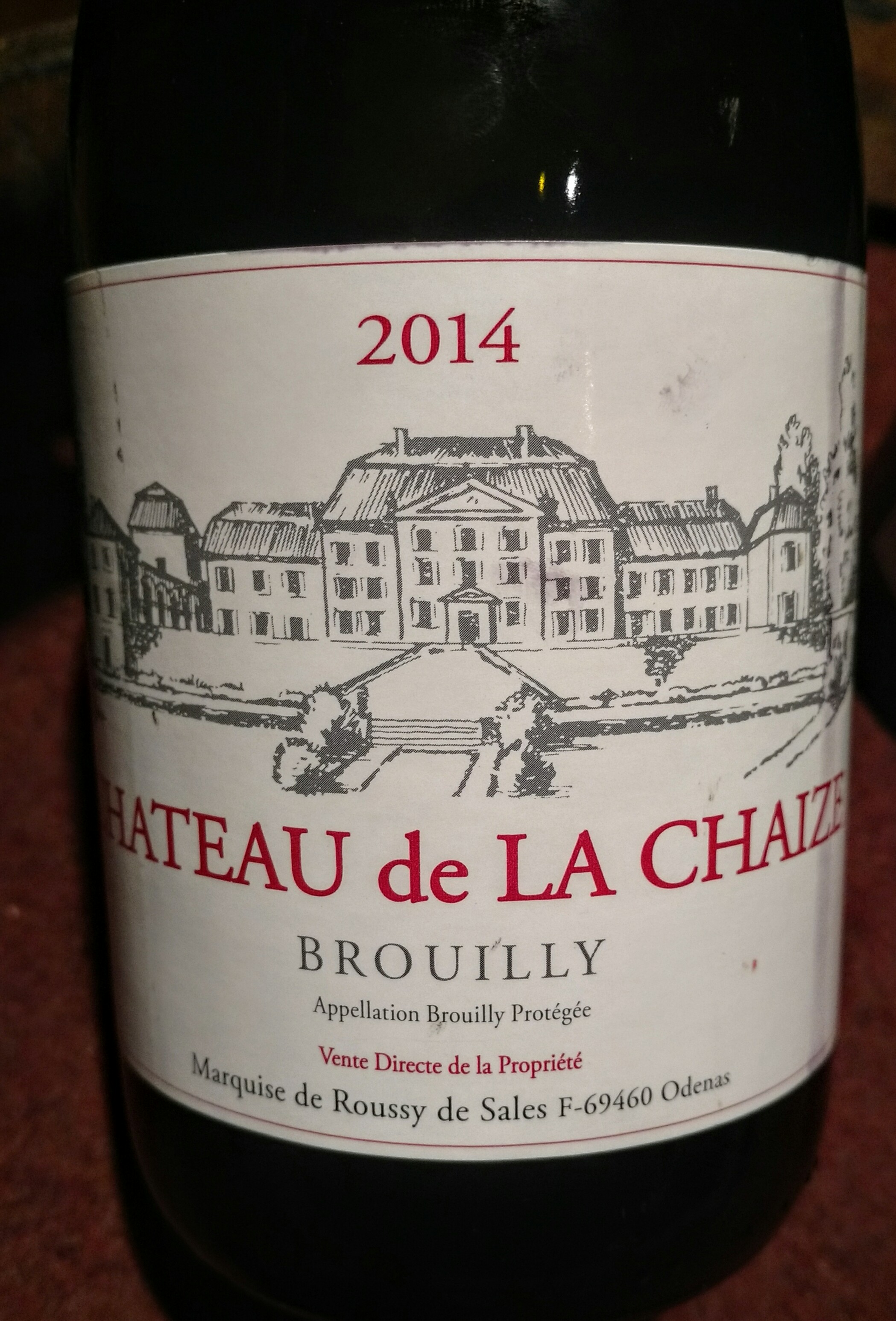 The Brouilly from Château de La Chaize is the ambassador of the estate and has a worldwide notoriety. It is sold on all the 5 continents and can be easily recognized by its exclusive pear-like shaped bottle.
Le Brouilly du Château de La Chaize est l'ambassadeur du domaine et a une notoriété mondiale. Il est vendu sur tous les 5 continents et peut être facilement reconnu par sa bouteille exclusive qui ressemble à  une poire.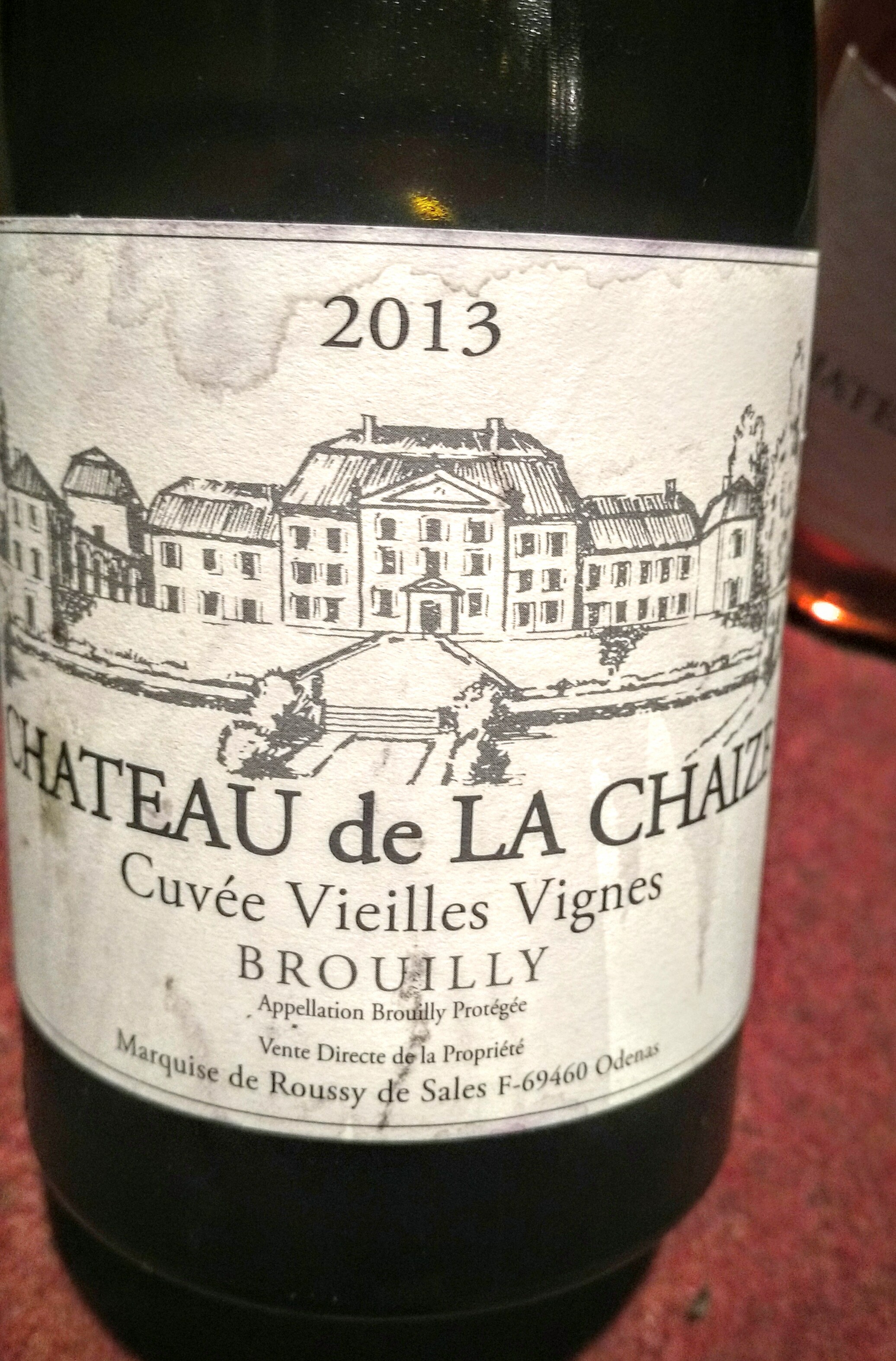 The cuvée vieilles vignes is made with over 50 years old vines and aged for some months in burgundian's barriques. The wine shows a rounder and elegant palate, more complexity and silky tannins.
La cuvée vieilles vignes est faite avec des vignes de plus de 50 ans et est âgée quelques mois dans des barriques  bourguignonnes. Le vin  est élégant avec du corps, plus de complexité et des tanins soyeux.
There's also a selected pick Réserve de la marquise which is produced each year but it's normally completely sold out very rapidly. It is a very limited product with lots of eager buyers.
Il y a aussi une sélection des meilleures grappes pour la Réserve de la marquise qui est produite chaque année, mais ce vin est normalement complètement épuisé très rapidement. C'est un produit très limité avec beaucoup d'acheteurs avides.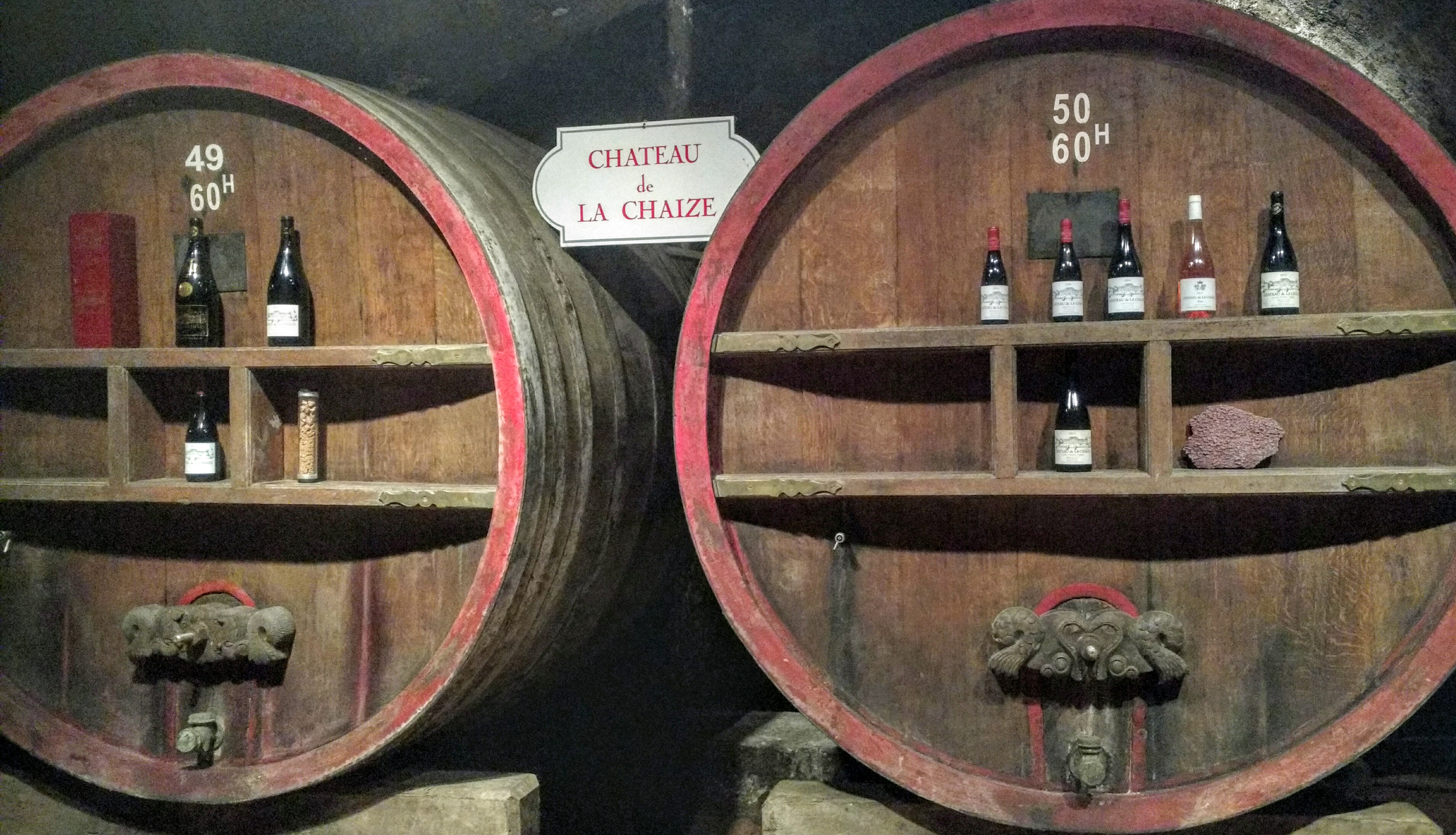 Half of the production is exported all around the world. Marquise Caroline de Roussy de Sales is herself traveling to promote her estate and her wines. I have to say she's a fantastic, passionate and hard working woman. She has been negotiating with Québec's market for a long time now and we are proud to see these wines on the SAQ shelves and hope it keeps the place it deserves.
La moitié de la production est exportée dans le monde entier. Marquise Caroline de Roussy de Sales voyage elle-même pour promouvoir son domaine et ses vins. Je dois dire que c'est une femme fantastique, passionnée  et laborieuse. Elle négocie avec le marché du Québec depuis longtemps maintenant, nous sommes fiers de voir ses vins sur les tablettes de la SAQ et nous espérons qu'ils y conservent leur place méritée.