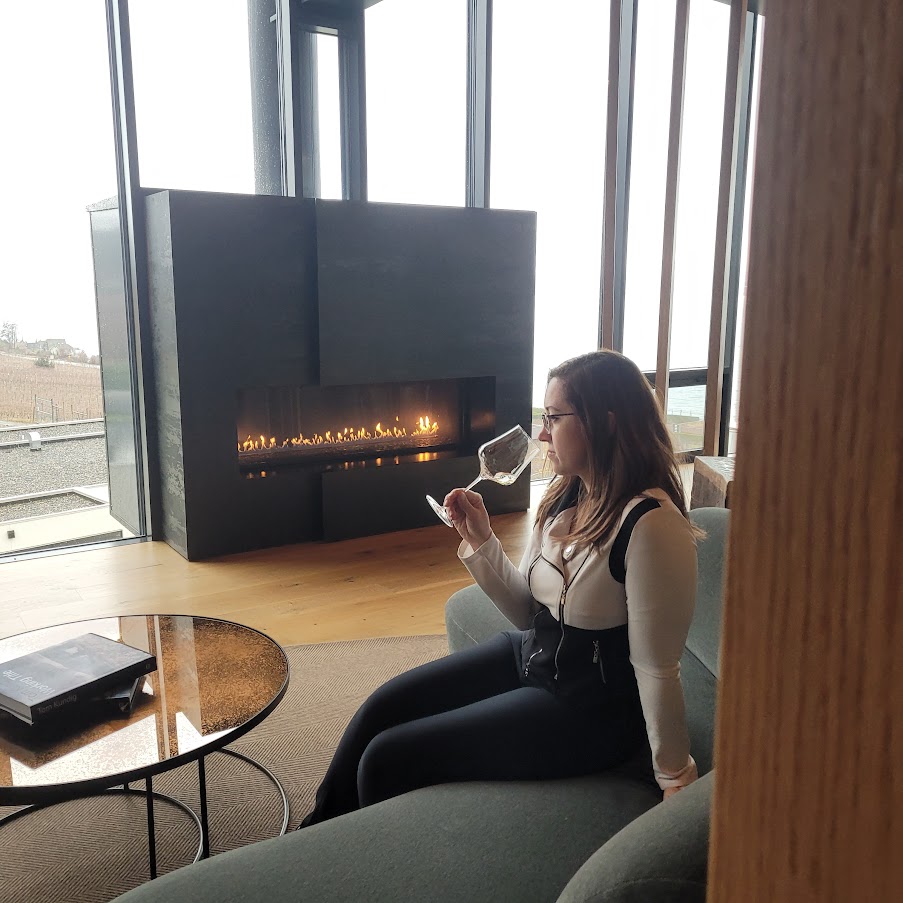 Martin's Lane Winery may be a newcomer to the winery scene in Kelowna but it's already making waves. With their intimate production (only 2000 cases/year) focused exclusively on Riesling and Pinot Noir single-varietals, they're pushing back boundaries in the Okanagan Valley in terms of showing quality potential and site-specific character. The six-level, state-of-the-art, gravity-flow winery is quite breathtaking with attention to detail and modern design that is quite exquisite and artistic. The first vintage was launched in 2014, but it already has so much personality and depth.
Winemaker Shane Munn is an artist in winemaking who shows precision and passion in every detail of his work. With a world-class gravity-flow facility in his hands and sustainability in his sight, he's able to craft wines that display complexity, texture, and elegance as well as depicting the rugged and freestyle of the Okanagan. With his determination and skills, Martin's Lane will surely bring Okanagan's international recognition to another level.  This is an exciting project for the Van Mandl Group, with a dynamic approach and a creative, forward-thinking vision.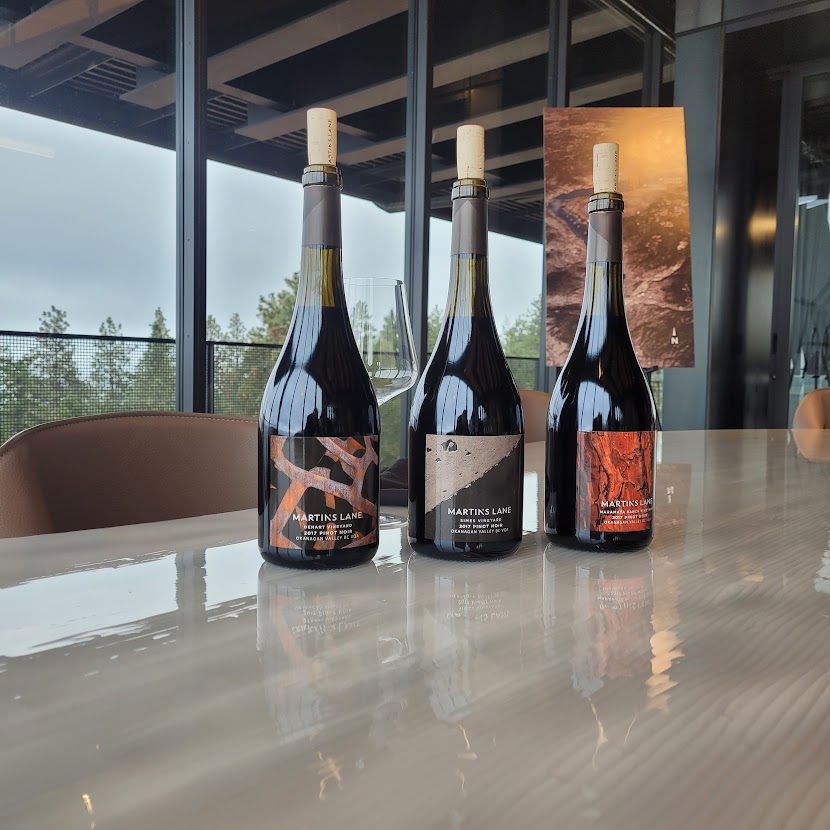 SIMES VINEYARD RIESLING 2017
This wine comes from the North-facing, Granite-based Simes Vineyard located in East Kelowna. This is quite the cool, northern location, and it shows in the character of the wine. This Riesling made of clone 49 is vibrant and bone-dry with a very bright chiseled energy. It's lemon-focused with very integrated minerality and an acidity that leads & lingers for days.
DEHART VINEYARD PINOT NOIR 2017
From the Dehart Vineyard in East Kelowna not far from the Simes Vineyard but planted to just two Pinot clones, 777 and 667, this site is west-facing, high elevation, and warmer in comparison to Simes. Precise expression with stern & tart fruit character and subtle oak spices. The palate is chewy and plush with softly-grained tannins but an overall gentle mouthfeel.
SIMES VINEYARD PINOT NOIR 2017
The cool Simes site is actually Pinot Noir dominant using clones. Fresh and appealing, this wine has finely detailed aromas of cherry fruit, underbrush, and cedar, along with plum, savory herbs, and baking spice. The palate is medium-bodied, rich, and firm in an effortless way.
NARAMATA RANCH VINEYARD PINOT NOIR 2017
When talking with Shane Munn, he mentioned "Pinot likes to grow in beautiful places." Naramata Bench's graceful landscape and parcelled land surely apply to this. This is a textured,
bold, and pure expression with velvet-like mouthfeel. Sowing earthy tones very mature fruit, and clove, this wine shows its true strength in its memorably soft and laced palate.