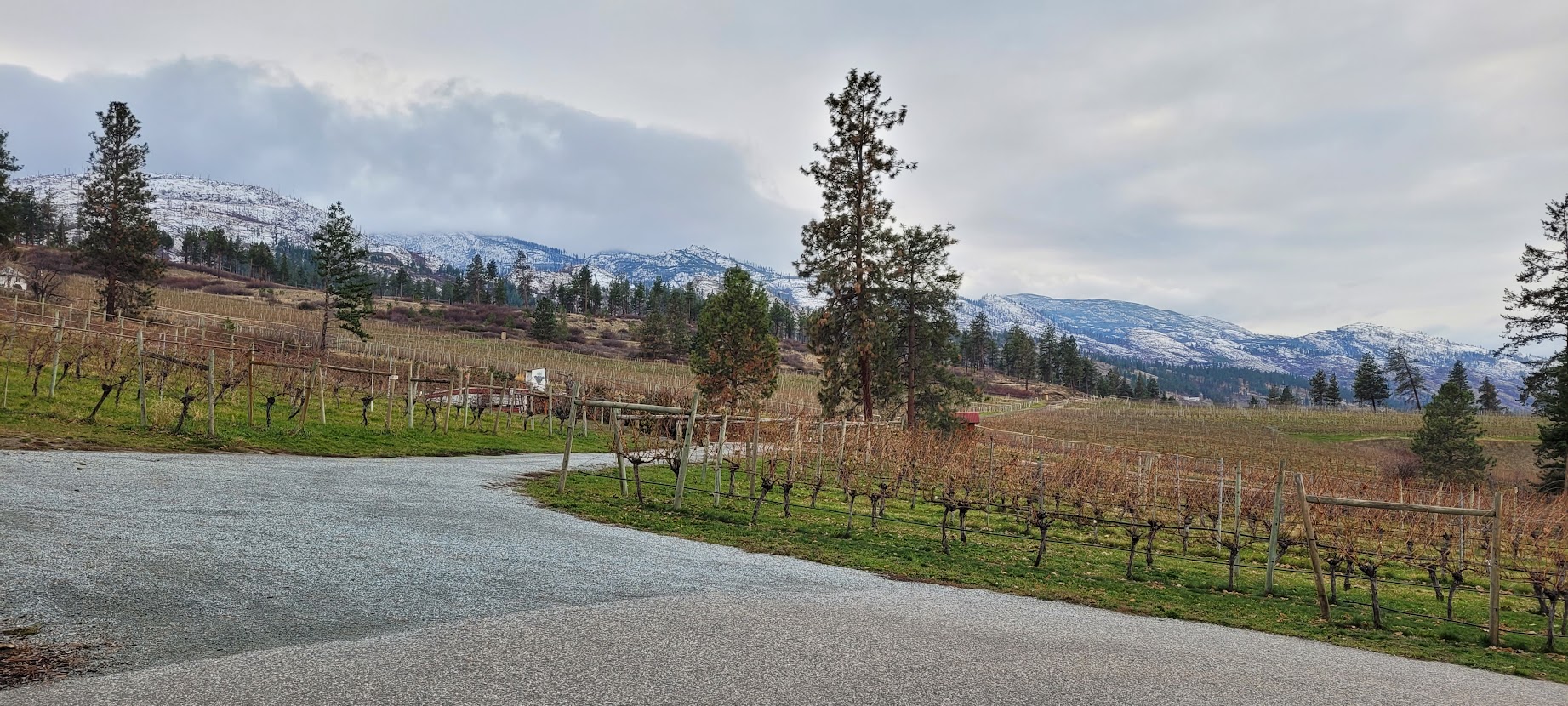 Summerhill Pyramid might be one of the most visited wineries in South Kelowna, but it doesn't stop it
from offering a tailored & welcoming experience. Expect one of the best views overlooking Okanagan
lake, dedicated staff, and amazing food offer mostly from their own garden on-site as well as their
organic wines with bright expression terroir-driven profiles and just a quiet elegance that makes them
stand out.
Winemaker Michael Alexander is dedicated to Summerhill's cellar and views organically and
biodynamically grown grapes as fundamental to its award-winning wines. Whether it's from their own
vineyards or sourced from passionate grape growers with which they are very closely linked, fruits are
always handled with the utmost respect. Don't let the touristic popularity fool you, the team really put
everything in place to extract the grapes' true nature and nurture integrity, wines that can come from
nowhere but the Okanagan.
Summerhill's passion runs from vine to cellar and from garden to plate. Their seasonal bistro will have
you drool over flavorsome plates. Especially their cheese & Charcuterie boards.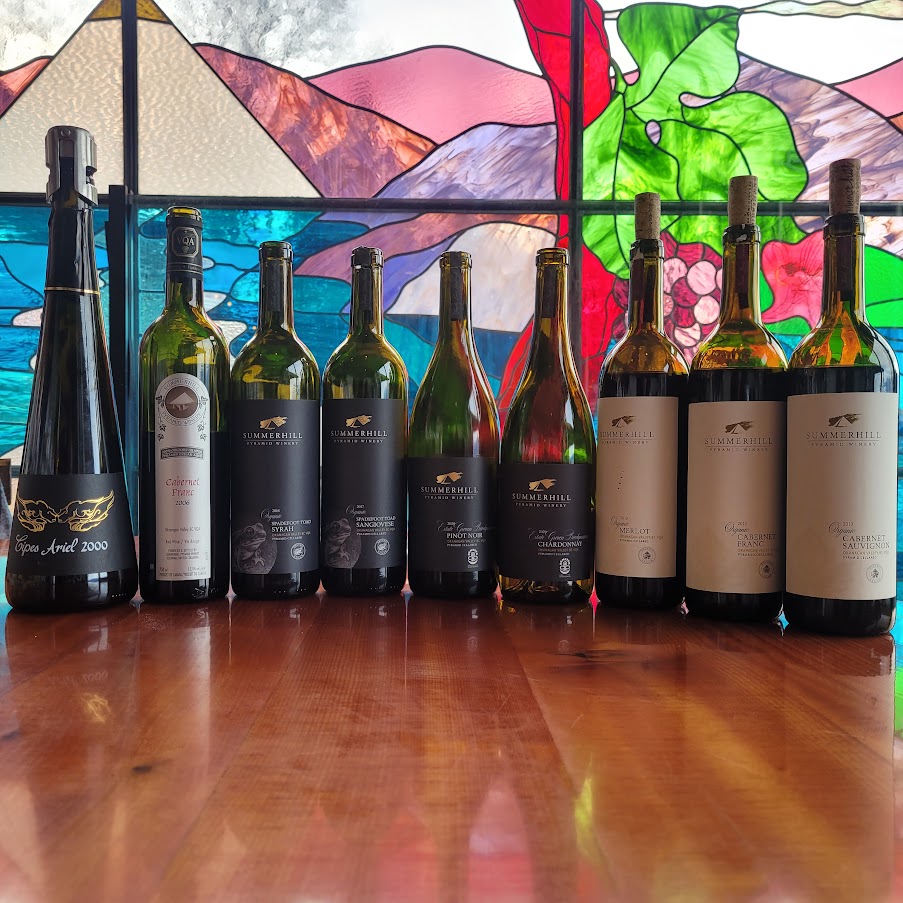 CIPES ARIEL 2000
Made of 60% Pinot Noir, 38% Chardonnay, 2% Pinot Meunier, this aged vintage sparkling is showing
great maturity. Creamy, zesty, and opulent with a very fulfilling mouthful. It's fully developed with aromas
of biscuits, brioche, Meyer lemon, lees, and toasted hazelnuts. The effervescence is smooth and
delicate with bright acidity and a lifting finish.
ESTATE GROWN BIODYNAMIC CHARDONNAY 2020
From their certified organic and biodynamic Kelowna estate vineyard, this chardonnay was taken
off blocks 10 and 19, naturally fermented in a mix of stainless (75%) and new 500L oak. This
creamy chardonnay offers a great balance between volume, texture, and freshness. Ripe orchard
fruits, peach skin, spices, and zest are melting together with a mellow palate and pleasant acidity.
SPADEFOOT TOAD SANGIOVESE 2017
Made in partnership with grape grower Ron Firman at his Spadefoot Toad Vineyard in Oliver, BC,
along with the legendary Canadian artist and activist Robert Bateman, who has drafted an original
illustration especially for the labels, this Sangiovese really follows Summerhill's vision. With
concentrated flavors of fresh cherries and blueberries with aromatic herbs, this wine shows
character and a great concentrated flavor profile.
SPADEFOOT TOAD SYRAH 2016
Firm and grippy Syrah from the same Oliver Vineyard and aged 35 months in mostly neutral oak
barriques. Aromas include ripe blackberry, cedar, and minimal pepper presence. The palate is
muscular and bold with full-body and scabrous tannins. Very concentrated and dark syrah but still
feels quite balanced.
ORGANIC CABERNET FRANC 2019
85% organic Cabernet Franc, 15% organic Cabernet Sauvignon grown in southern Okanagan
vineyards. The Cabernet Sauvignon portion was fermented in oak foudre before joining the
Cabernet Franc for 12-18 months in oak barrels. Notes of cherry, cassis, cocoa, cedar, and a hint of
smoke. This is a rich and smooth expression of this varietal with brightness and a final cinnamon
taste.