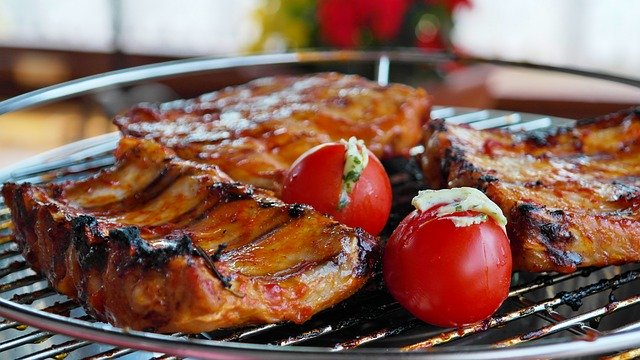 Want to discover cheap wines that will fool your friends' expensive palates? If you're looking for reds, whites, or rosés for your next backyard BBQ session, the following article will help you as it features over 30 wine varieties for 30 different barbeques.
Read on to find out the top three wine clubs with exclusive grilling offers if you don't want to make the choices yourself.
How To Pick A Perfect Wine For A BBQ
While focusing on the terroir choices for deciding the right wine for BBQ foods is a good place to start, it rarely works for everyone, especially if you're not in the country where the wine was produced.
Instead, consider the characteristics of wines after comparing their flavors and that of barbequed foods to create delectable combinations like those highlighted below:
Fatty/smoky dishes are best paired with sweet or acidic wines with high tannins.
Hot and spicy BBQ demands sweet wine with a high fruit factor.
Sour and salty style of grilling pairs well with off-dry or dry wines.
Red wine pairs well with red meats while white wine is best enjoyed with white meats.
Sauces:
Sweet sauces complement wines containing high tannin levels and low acidity.
Classic sauces blend with medium-bodied wines showing above-average acidity.
Spicy mustard sauces demand full-bodied wines with a high amount of tannins.
The Best Red Wines For A BBQ
Try any of these 15 red wines that go well with different types of BBQ as shown below.
Pork
When you're grilling pork chops, nothing beats Cabernet Sauvignon while pork ribs go well with Barbera and Chianti pairs excellently with roast pork.
Beef
The right way to celebrate beef brisket is with Tempranillo while Malbec complements grilled beef and Sangiovese brings new tastes when enjoyed with beef tenderloin roast.
Lamb
Aglianico with roast lamb is a crowd-favorite while BBQ leg of lamb works well with Chateauneuf-du-Pape whereas Merlot with lamb shanks tastes divine.
Steak
Enjoy dry Zinfandel with beef steak and Barolo with lamb steak while a Super Tuscan is the best choice for pork steaks.
Burger
Experts suggest Shiraz for the beef burger and Grenache with chicken sliders. Still, Cabernet Sauvignon with a grilled hamburger is divine.
The Best White Wines For A BBQ
Here are 15 barbequed foods and white wines that pair well with them:
Seafood
Try Sauvignon Blanc with roasted lobster, Viognier for grilled salmon, or Pinot Gris with halibut steak to uplift the palate.
Poultry
Chardonnay for grilled chicken breasts works great while Grüner Veltliner with roasted chicken is flavor-expressive and White Zinfandel for BBQ chicken thighs makes a superb combination.
Vegetables
Sip Torrontés with roasted potatoes, or Chenin Blanc with savory grilled cheese while Pinot Blanc with bell pepper skewers will reveal unforgettable flavors.
Steak
When barbequing chicken steak, try Pinot Noir. Alternatively, Marsanne is a great combination with salmon steak, and Albariño works delectably with sardine steaks.
Burger
Flavors of chicken BBQ burger blend well with Grechetto while White Pinot Noir with a grilled tuna burger is a treat for the palate. If you're having roasted veggie burger, consider going for a Roussanne.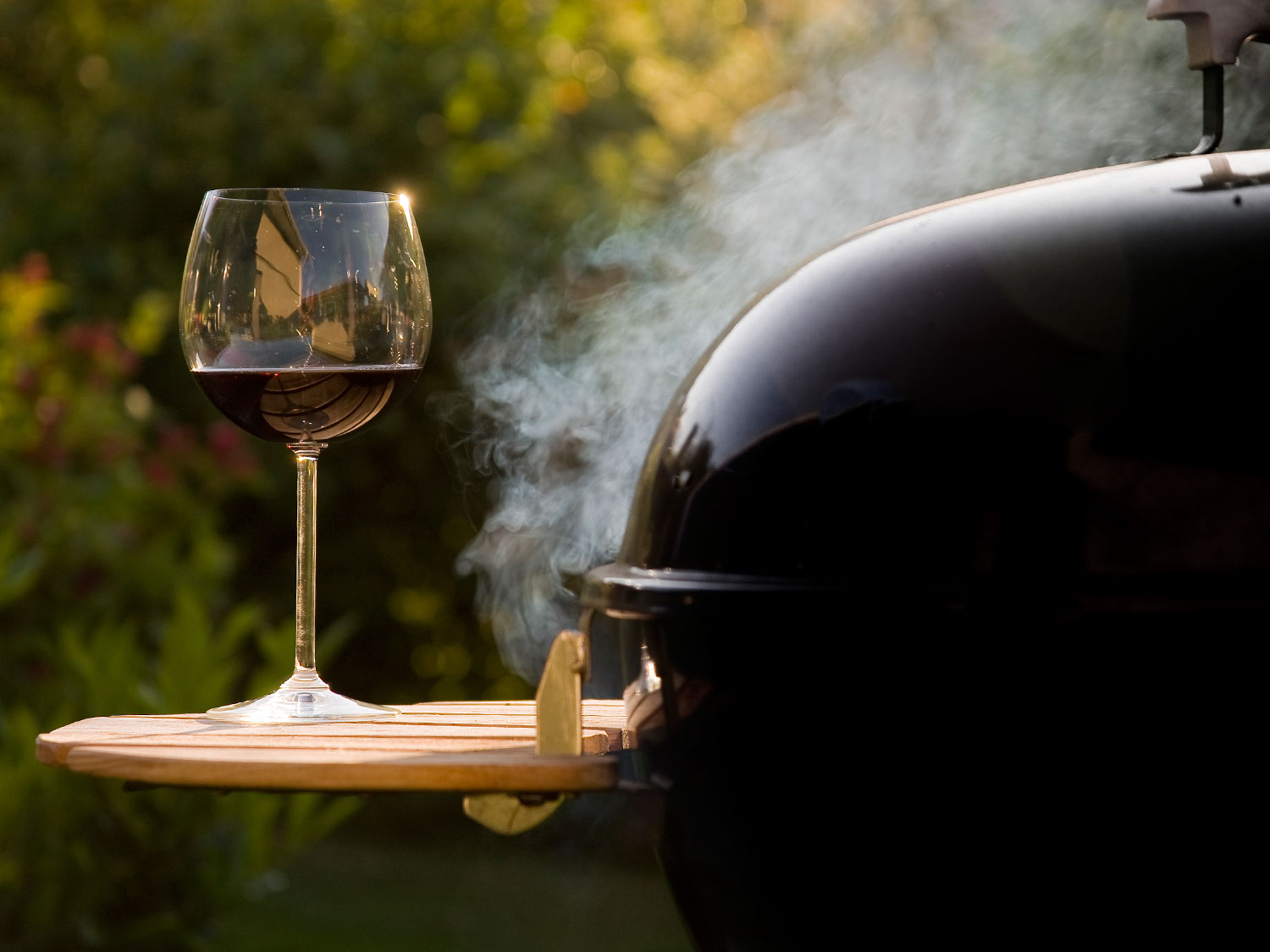 The Best Wine Clubs For BBQ Season
Looking for organic red wine online for BBQ season? Stop experimenting and start tasting like sommeliers by joining one of the wine clubs below with their tailored set of wines for barbeques. They will send you insightful food pairings too so that you don't have to figure out all the right combinations on your own.
WSJwine Club
Featuring over 12 bottles of four different red wines, this online red wine club offers special wines to accompany grilling at $159.88. You will receive Tempranillo, Grenache, Aglianico, and Red blend wines that pair well with red meats, roasted veggies, and strong cheeses.
Naked Wines
One of the best companies without multiple wine club membership plans, the All-American BBQ pack of 11 unique wines on Naked Wines is a mix of whites, reds, and rosés. It is priced at $123 and pairs well with a range of BBQ delicacies such as burgers, white meats, red meats, and veggies.
Laithwaites
If you want the best red wine for BBQ soon, order the pack of 12 rich reds in 'Fire Up The Grill' package priced at $149.88. The Shiraz, Red Blend, Tempranillo, and Malbec wines in this offer complement beef, pork, steaks, and game.
Bottom Line
It is important to select wines for barbequed delicacies based on the tasting notes and flavor profile. Instead of selecting random wines against your BBQ favorites, sign up for a wine club such as Naked Wines, Laithwaites, or WSJwine to let the experts help you uncover guaranteed crowd pleasers.