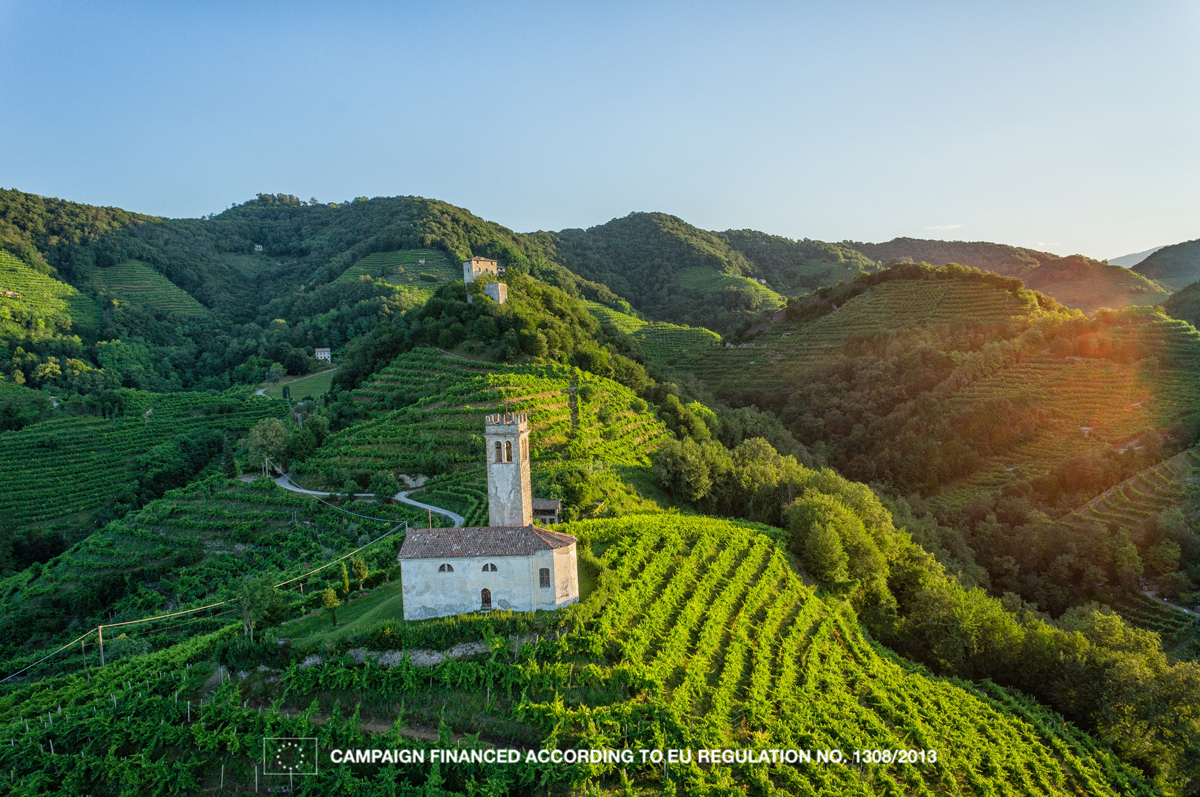 Among sparkling in the world, there are a few bright, shining stars. Yet, one has managed to shine the brightest and succeeded in becoming one of the most sought out for wine in the world: Conegliano Valdobbiadene Prosecco Superiore DOCG. With its distinguished characteristics, its dedication to the region's heritage and accessible approach, it's truly a gem for wine lovers.
The thing is Prosecco is often used to describe Italian sparkling wine in general. We shouldn't forget that the Prosecco world is intricate and complex. Not all Prosecco are born the same. What you want is a quality focused Prosecco, one that can truly embodies the region's potential and express the style with elegance. The first thing to look for is the DOCG mention. Basically, in Italy, a DOCG ( Denominazione di Origine Controllata e Garantita) Is the highest form of recognition an appellation can get. Then, you want your Prosecco to come from a unique place, with a dreamlike landscape, that has earned UNESCO World Heritage accreditation. Look for Conegliano Valdobbiadene Prosecco Superiore.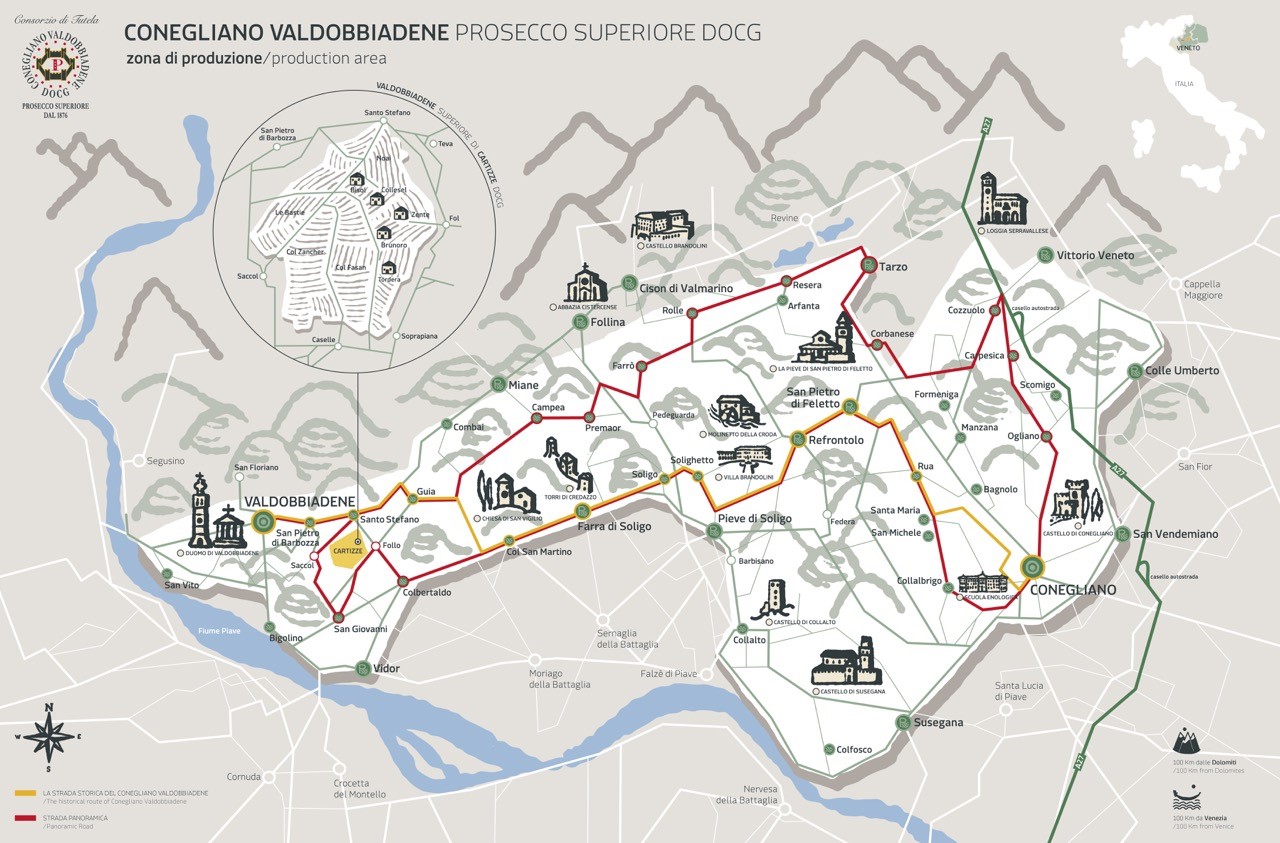 The region
After a ten-year long nomination process, in 2019 Prosecco Hills of Conegliano Valdobbiadene Prosecco Superiore was awarded UNESCO recognition as a World Heritage Site due to its unique and ancient cultivation and landscape. Winemaking in the region dates back to 1772. That's 247 years of tradition and heritage!
The area of Conegliano Valdobbiadene Prosecco Superiore lies in the countryside situated 50 km from Venice and 100 km from the Dolomites. Here vine-growing has extremely ancient origins. This winemaking region is considered one-of-a-kind because vines are planted on a series of hills with narrow ridges and steep slopes with a hogback appearance. This makes mechanized harvest impossible. All the grapes must be picked by hands and treasured deeply. Conegliano Valdobbiadene Prosecco Superiore D.O.C.G. is parted between thousands of small producers, often families that've been growing grapes for generations on their own land. This century old tradition won't be lost any time soon. That's for sure!
The highest point of the hill is Superiore Di Cartizze, a small plot of land of 107 hectares in the commune of Valdobbiadene divided by hundreds of growers. They produce only a million bottles per year. It is known as the best expression possible.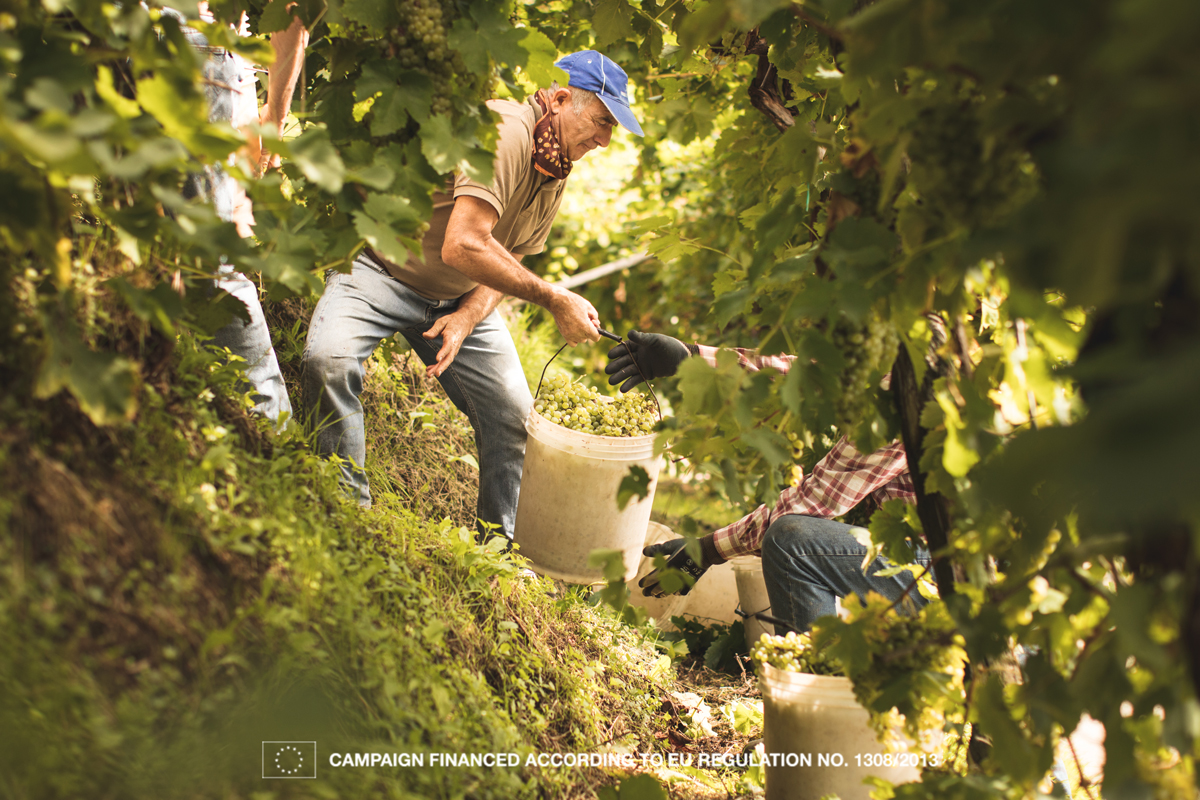 The wine
Conegliano Valdobbiadene Prosecco Superiore is the original growing area for Prosecco. It's a region that is more limited, but also very strict about the quality and styles of their sparkling wines. Conegliano Valdobbiadene Prosecco Superiore DOCG is often considered a guarantee of top quality and highest standards in the vineyard and winery, as well as concentrated flavour and balance.
Prosecco is a versatile wine produced in fully sparkling (spumante) and lightly sparkling (frizzante) styles. It can be found with different levels of sweetness, from the driest (Extra Brut) to the sweetest (Dry). The sweetness of the wine will affect its style tremendously. While extra brut Prosecco Superiore will show great tension and linearity, Dry Prosecco Superiore will be rounded with intense richness and a completely different aromatic profile.
Glera is the main grape varietal and the one that is almost exclusively linked to the fantastic Prosecco sparkling wines. Conegliano Valdobbiadene Prosecco Superiore is produced from at least 85% of grapes of the Glera variety; no more than 15% of the following local varieties may be added: Verdiso, Bianchetta, Perera and Glera Lunga. Still, only local grape varietals are allowed and Glera still rule as king of them all.
The method of production is called Italian Method or Charmat method or Cuve closed or Mariotti method. It consists of a second fermentation in pressurized vats called autoclaves. Keep in mind that wines from the 2019 vintage and forward will now be allowed to use the term "Sui Lieviti" ("On the Lees/Yeasts). This will designate sparkling wines that have been refermented in bottle. A new style that pays tribute to a traditional style to try out and keep an eye out for.
The flavors and aromas are often light and delicate. These are two of the distinctive aspects of Conegliano Valdobbiadene Prosecco Superiore. Aromas may include fresh flowers, tangy citrus fruits, orchard fruits, mineral-driven and the very distinctive green almond. Overall, Conegliano Valdobbiadene Prosecco Superiore DOCG are wines of great sensation that are extremely versatile with food.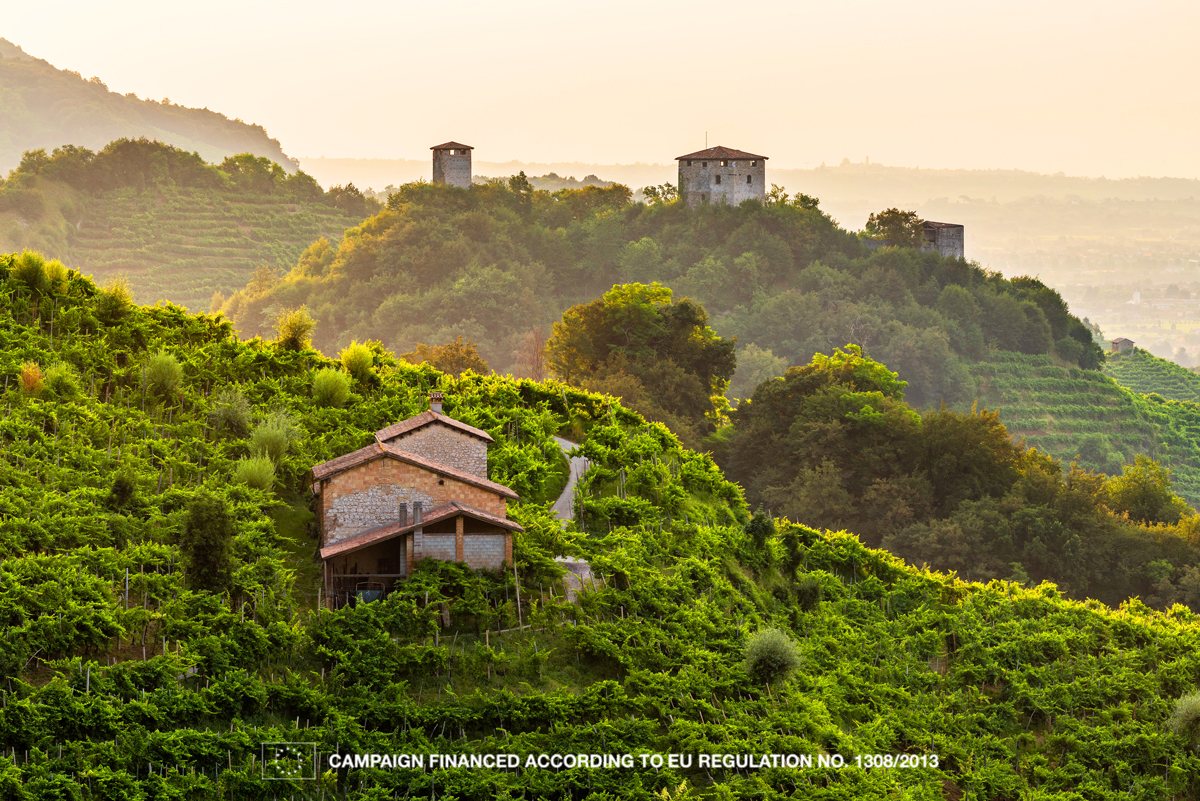 Conegliano Valdobbiadene Prosecco Superiore is an ancient tradition that was perfectly suited for our contemporary world and taste. This is why it became so popular, even if it's not always understood; it's always loved and appreciated.