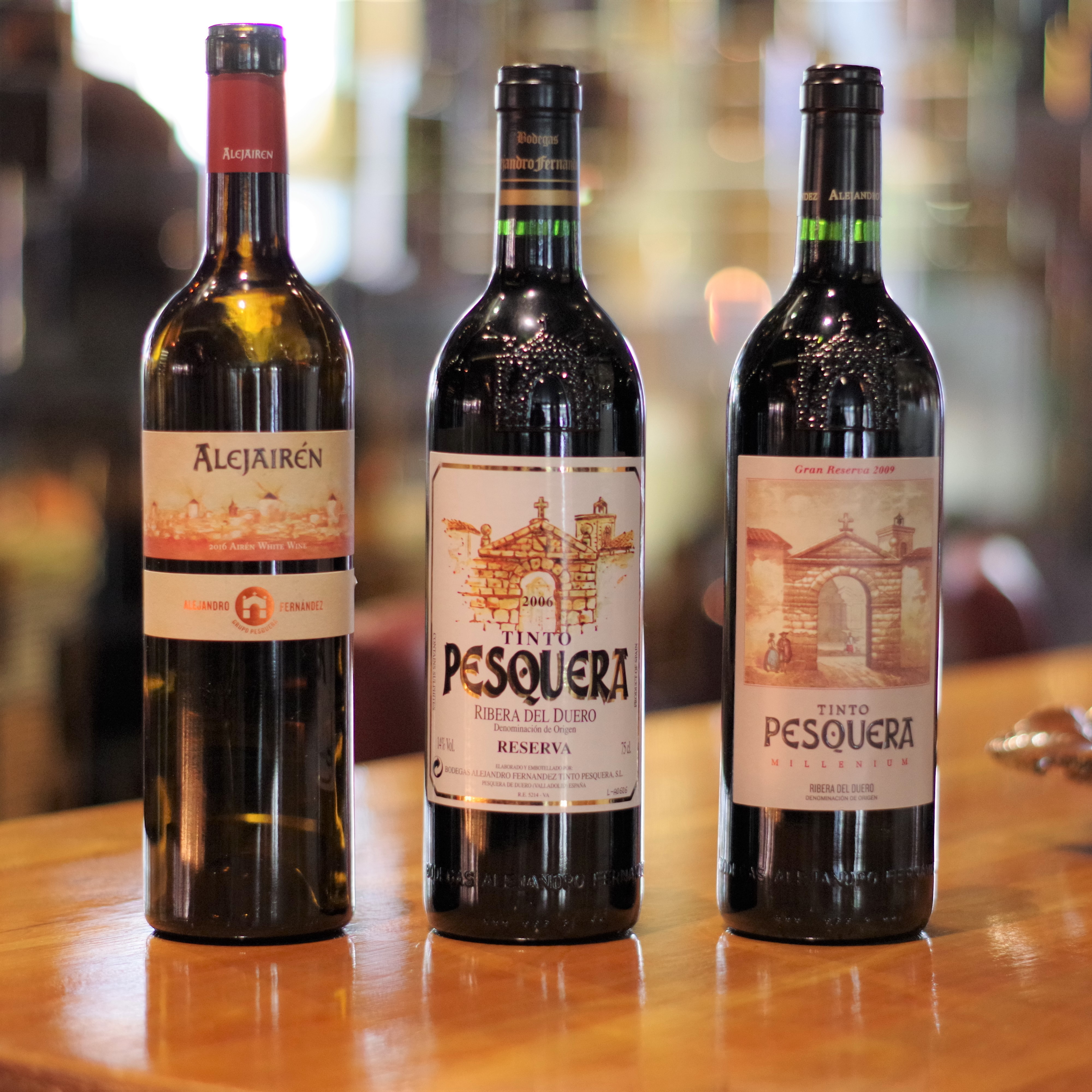 Often called the master of tempranillo and closely related to the upbringing of Ribera del Duero, Alejandro Fernandez went against the usual in the 1970s and planted grapes instead of beets. At that time, we were not even close to thinking the region would ever get a DO. It was not until 10 years after he planted his very first vines that Ribera Del Duero got recognized as a Denominacion de Origen.
The wines' focus is and has always been on the ageing of Tempranillo. Throughout all of the family-owned estates, the four bodegas that comprise Alejandro Fernández's wine legacy, and constitute Grupo Pesquera (El Vinculo, Condado de Haza, Tinto Pesquera and Dehesa la Granja), share a passion for winemaking that has perfected over time
Alejairen, El Vinculo  2016
Have you ever had a 100% airen aged in American oak for 24 months? Me neither, it was a first. This very peculiar wine started back in 1999 when grupo Pesquera decided to work with some producers in La-Mancha. The grapes comes from about 30 ha of old vines, average of 90 years old. Airen is the most planted vine in the world but it's usually destined for brandy, it's sometimes called white donkey (Burra Blanca) because it can grow in any conditions. The result is very dry and oxidative. The oak notes and toasted coconut are overpowering and overly worked. It's warm and neutral on the palate even similar to some grappa in terms of style.
Tinto Pesquera 2006
My first impression was clearly expressing some crushed nuts aromas. You know the little powder left when you chop nuts for a recipe. It's interesting. The following aromas were mostly secondary & tertiary. The American oak classic coconut was powerful but also joined by bitter almonds and new-made leather. The palate is incredibly soft and made me think of how some older vintages used to develop. There's a balance based on uniformity and taste.
Millenium 2009
The millennium is a very special cuvée. It's made from a specific vineyard, only in the very best of vintages. Since its creation, it's only been made 4 times. Characterized by dense fruits and concentration, even the dark, opaque color foreshadows what's to come. The nose is exuberant, filled with coconut, oak, dark berries, even jam, some caramelized ognons and earthy tones. It's a bit dolt and heavy with an imposing mouthfeel. Of course, there's a lot of taste, a tad graceless, but definitely weighty.
Dehesa la Granja 2005
The wine shows a nice fruit-forward opening but it's rapidly followed by hints of Brett. It's warm and rustic with old barn-like character. Overall, the palate is unbalanced with a finale that close quickly on bitterness. There's a body builded body/structure but a lack of taste to accommodate.
Dehesa la Granja 2011
2011 showcases a vibrant maturity of the berries. There's matter, it's tigh and tough but lacks some integration to let the wine show all of its quality & potential. It's square and sturdy like a cement block for now.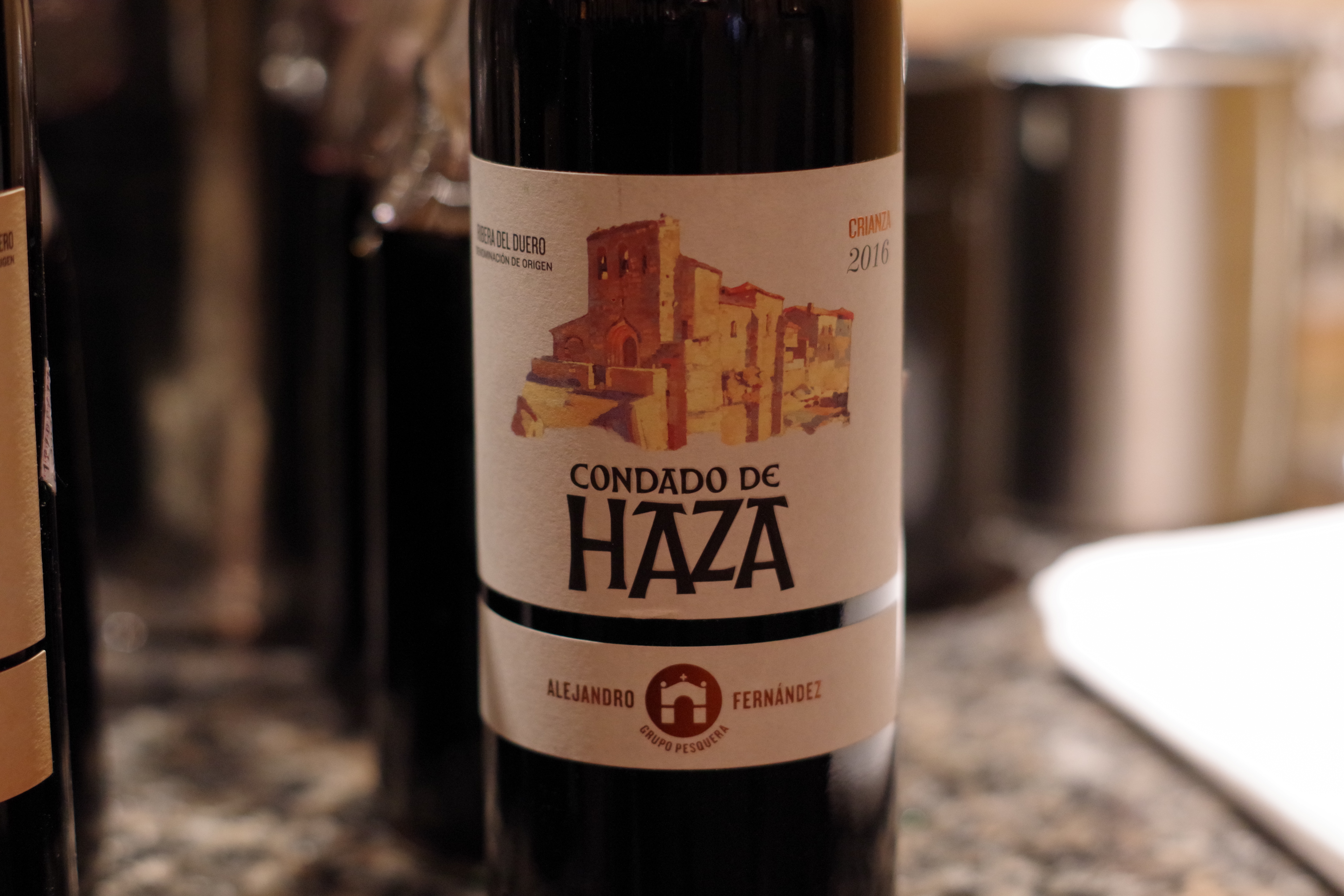 Condado de Haza 2000
Beautiful brick color that is still brilliant. The nose is still pleasing and fresh with aromas of licorice, freshly cut aromatic herbs, spices & cumin. Even with its age, we have freshness, some fruitiness even if subtil.
Condado de Haza 2012
Completely closed & tigh. It's a stressed little wine that needs to let things go. Relax, take some time to take care of yourself, maybe take a nice relaxing bath and we'll see later what's happening with you.
Condado de Haza 2016
This 2016 is filled with volume, a pure expression of tempranillo with decent maturity of the fruits, a savory counterpart and a detailed structure. It's still tight but has a bright expression.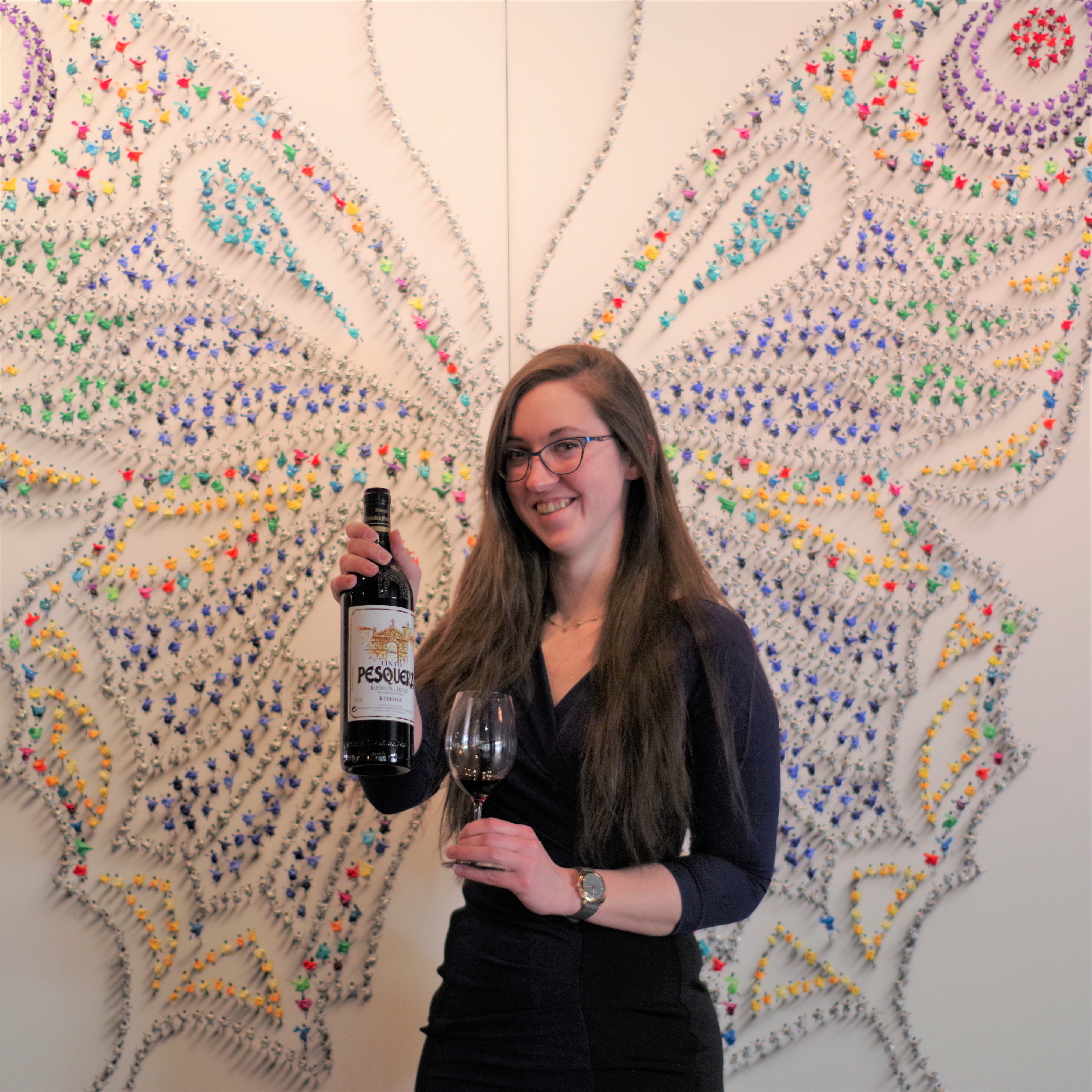 Grupo Pesquera РUne l̩gende du traditionalisme qui perdure.
Souvent appelé le maître du tempranillo et étroitement lié à l'éducation de Ribera del Duero, Alejandro Fernandez s'est opposé à l'habitude dans les années 1970 et a planté des raisins à la place des betteraves. À ce moment-là , nous n'étions même pas près de penser que la région obtiendrait un jour le DO. Ce n'est que 10 ans après la plantation de ses toutes premières vignes que Ribera Del Duero a été reconnue comme une Denominacion de Origen.
L'attention des vins est et a toujours été sur le vieillissement de Tempranillo. Les quatre bodegas qui composent l'héritage viticole d'Alejandro Fernández et qui constituent le Grupo Pesquera (El Vinculo, Condado de Haza, Tinto Pesquera et Dehesa la Granja) se partagent une passion pour la vinification qui a fait ses preuves
Alejairen, El Vinculo 2016
Avez-vous déjà  eu un airen 100% vieilli dans du chêne américain pendant 24 mois? Moi non plus, c'était une première. Ce vin très particulier a commencé en 1999 lorsque le groupe Pesquera a décidé de travailler avec des producteurs de La Mancha. Les raisins proviennent d'environ 30 ha de vieilles vignes, âgées en moyenne de 90 ans. Airen est la vigne la plus plantée au monde, mais elle est généralement destinée à  l'eau de vie, parfois appelée âne blanc (Burra Blanca) car elle peut pousser dans toutes les conditions. Le résultat est très sec et oxydant. Les notes de chêne et de noix de coco grillée sont accablantes et trop travaillées. La bouche est chaude et neutre, voire similaire à  la grappa en termes de style.
Tinto Pesquera 2006
Ma première impression exprimait clairement des arômes de noix broyés. Vous connaissez le peu de poudre qui reste lorsque vous hachez des noix pour une recette. C'est intéressant. Les arômes suivants étaient principalement secondaires et tertiaires. La noix de coco classique du chêne américain était puissante, mais elle était également rejointe par des amandes amères et du cuir neuf. La bouche est incroyablement douce et m'a fait penser à  la façon dont se développaient certains millésimes plus anciens. Il existe un équilibre entre uniformité et goût.
Millénaire 2009
Le millénaire est une cuvée très spéciale. Il est fabriqué à partir d'un vignoble spécifique, dans les meilleurs millésimes. Depuis sa création, il n'a été fabriqué que 4 fois. Caractérisé par des fruits denses et une concentration, même la couleur sombre et opaque annonce ce qui va arriver. Le nez est exubérant, rempli de noix de coco, de chêne, de baies noires, voire de confiture, de quelques ognons caramélisés et de tons terreux. C'est un peu lourd et lourd avec une sensation en bouche imposante. Bien sûr, il y a beaucoup de goût, un peu gracieux, mais certainement pesant.
Dehesa la Granja 2005
Le vin montre une belle ouverture fruitée, mais il est rapidement suivi par des notes de Brett. Il fait chaud et rustique avec un caractère de vieille grange. Dans l'ensemble, la bouche est déséquilibrée avec une finale qui se ferme rapidement sur l'amertume. Il y a un corps construit / corps, mais un manque de goût pour accueillir.
Dehesa la Granja 2011
2011 met en valeur la maturité vibrante des baies. La matière est dure et difficile, mais il manque un peu d'intégration pour permettre au vin de montrer toute sa qualité et son potentiel. C'est carré et solide comme un bloc de ciment pour l'instant.
Condado de Haza 2000
Belle couleur de brique qui reste brillante. Le nez est toujours agréable et frais avec des arômes de réglisse, d'herbes aromatiques fraîchement coupées, d'épices et de cumin. Même avec son âge, nous avons de la fraîcheur, du fruité, même s'il est subtil.
Condado de Haza 2012
Complètement fermé et serré. C'est un petit vin stressé qui doit laisser les choses aller. Détendez-vous, prenez le temps de prendre soin de vous, prenez peut-être un bon bain relaxant et nous verrons plus tard ce qui vous arrive.
Condado de Haza 2016
Ce 2016 est rempli de volume, une expression pure de tempranillo avec une maturité décente des fruits, une contrepartie savoureuse et une structure détaillée. Il est encore serré mais a une expression brillante.