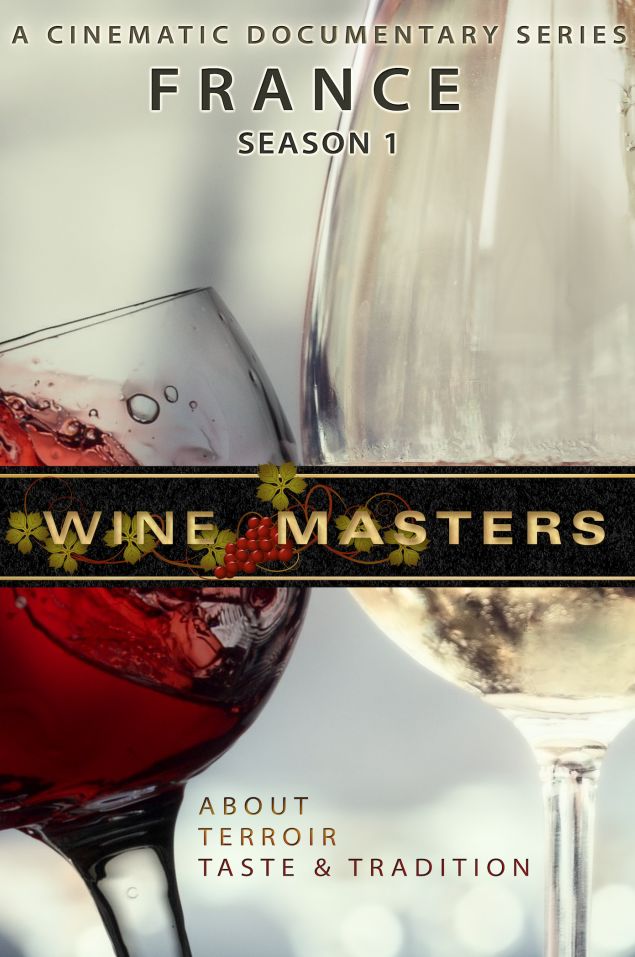 Through my years as a wine writer, I've been strongly interested in the many ways to share the love of wine. There's just so much passion surrounding the world of wine, so much beauty that it gets hard to demonstrate the very special aspect of a place. I've learned that the very best way to learn about a region/estate/wine is through the words of a producer. They can express and explain wine in a passionate, poetic and involved way that no one else can. This is exactly the beautiful and profound view that the Wine Masters Series have successfully conveyed.
Wine Masters is an independent documentary series on the most renown wine regions of the world. The first season tackled five amazing French region: Rhône Valley, Bordeaux, Loire, Burgundy & Alsace. With the perspective of a reputed & historical producer in each of the regions, as well as the beautiful and artistic cinematic quality, the documentaries are emotionally filled. With the help of two Masters of Wine: Jeannie Cho Lee and Tim Atkin, both bringing a theoric and highly pertinent commentary, it gives an informative but also entertaining aspect.
The winemakers families themselves have so much to tell and are of the highest interest: Bordeaux with the Boüart family, Rhône with the Guigals, Alsace with the Trimbachs, Loire with Henri Bourgeois and Burgundy with the Drouhins. I can't wait for the second season which is meant to address Italian wines. The Producer, Klaas de Jong has announced that 7 seasons were planned on the long run. We can be excited for each and every one of them.
Les Séries Wine Masters
Au cours de mes années d'écriture, j'ai été très intéressé par les nombreuses façons de partager l'amour du vin. Il y a tellement de passion dans le monde du vin, de beauté, qu'il est difficile de démontrer l'aspect très particulier d'un lieu. J'ai appris que la meilleure façon de connaître une région / un domaine / un vin est de passer par les paroles d'un producteur. Ils peuvent exprimer et expliquer le vin de manière passionnée, poétique et impliquée, comme personne ne le peut. C'est exactement cette vision magnifique et profonde que la série Wine Masters a transmise avec succès.
Wine Masters est une série documentaire indépendante sur les régions viticoles les plus réputées du monde. La première saison s'est déroulée dans cinq régions françaises: la vallée du Rhône, Bordeaux, la Loire, la Bourgogne et l'Alsace. Avec la perspective d'un producteur réputé et historique dans chacune des régions, ainsi que la qualité cinématographique magnifique et artistique, les documentaires sont remplis d'émotions. Avec l'aide de deux maîtres du vin: Jeannie Cho Lee et Tim Atkin, apportant tous deux un commentaire théorique et très pertinent, il donne un aspect informatif mais aussi divertissant.
Les familles de vignerons ont beaucoup à dire et sont de la plus haute importance: Bordeaux avec la famille Boüart, Rhône avec les Guigals, Alsace avec les Trimbach, Loire avec Henri Bourgeois et Bourgogne avec les Drouhins. Je ne peux pas attendre pour la deuxième saison qui est destinée à aborder les vins italiens. Le producteur, Klaas de Jong, a annoncé que 7 saisons étaient prévues sur le long terme. Nous pouvons être excités pour chacun d'entre eux.