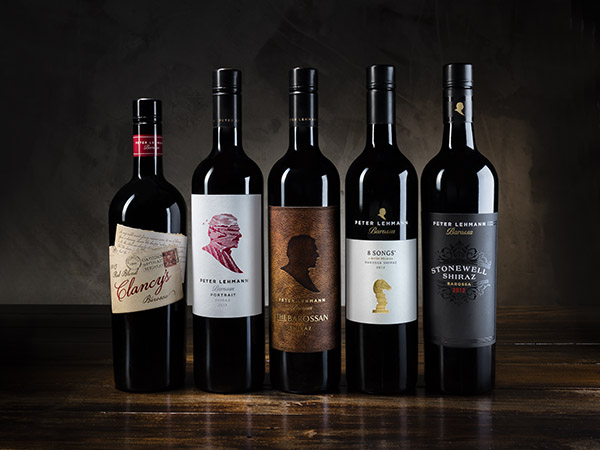 Photo:Â peterlehmannwines.com
Peter Lehmann is a man closely linked with the Barossa history, but the estate history is mostly one of collectivity and mutual help. In 1977, as winemaker at the Saltram winery in Barossa, he had to deal with a serious surplus of grapes. That troublesome vintage was growing into a major problem for the region/growers and this went on into vintage 1978 too. Peter took on the side project to use those grapes left behind and built his own brand called Masterson wines. This was a huge gamble as all the agreement were based on a 'Pay now, I promess to deliver in two years' basis. Only handshakes and never contracts. The Futures wine of the portfolio is a hint to this shaky start. At first, the final product were sold as Bulk wines, but as time passed by, the focus really switched to quality wines that represent the Barossan identity and terroir.
Now, the winery which changed its name to by eponymous of their founder is well-established. The rather young winemaking team of five including the passionate and talented Nigel Westblade are now putting their stamp and their style on the newest vintages and release. The character of Barossa wines is well-known, always linked to broad shiraz, yet it may show a great deal of softness and pleasure.
💙The Barossan 2016
The newest release of Peter Lehmann does showcase the winemakers team vision. They wanted to work and have a special care for the tannins and structure of the wine. The goal was to make it smooth and soft which was a success. The wine is as flavoursome as it can get with an integrated structure filled with tannins, yes, but with a silky soft texture.
Futures 2013
Nigel Westblade favourite wine, because it tells a story. The strory of trust and belief that all started peter Pehmann wines. It already shows a good deal of ageing notes, with chocolate, cherries, licorice and tobacco. The intensity is outstanding.
Portraits 2013
Portraits is a mix of vineyards from the 4 corner of the Barossa valley. Some sort of mix of all the region's potential. It's characterized by interesting dried flowers aromas and a well-developed bouquet. The phenolic maturity brings a lot of textrure mostly grainy tannins.
Stonewell 2010
Deep brick colored wine that is the flagship of the portfolio. It holds up extremely well with a lovely coffee flavoured bitterness and dried fruit character.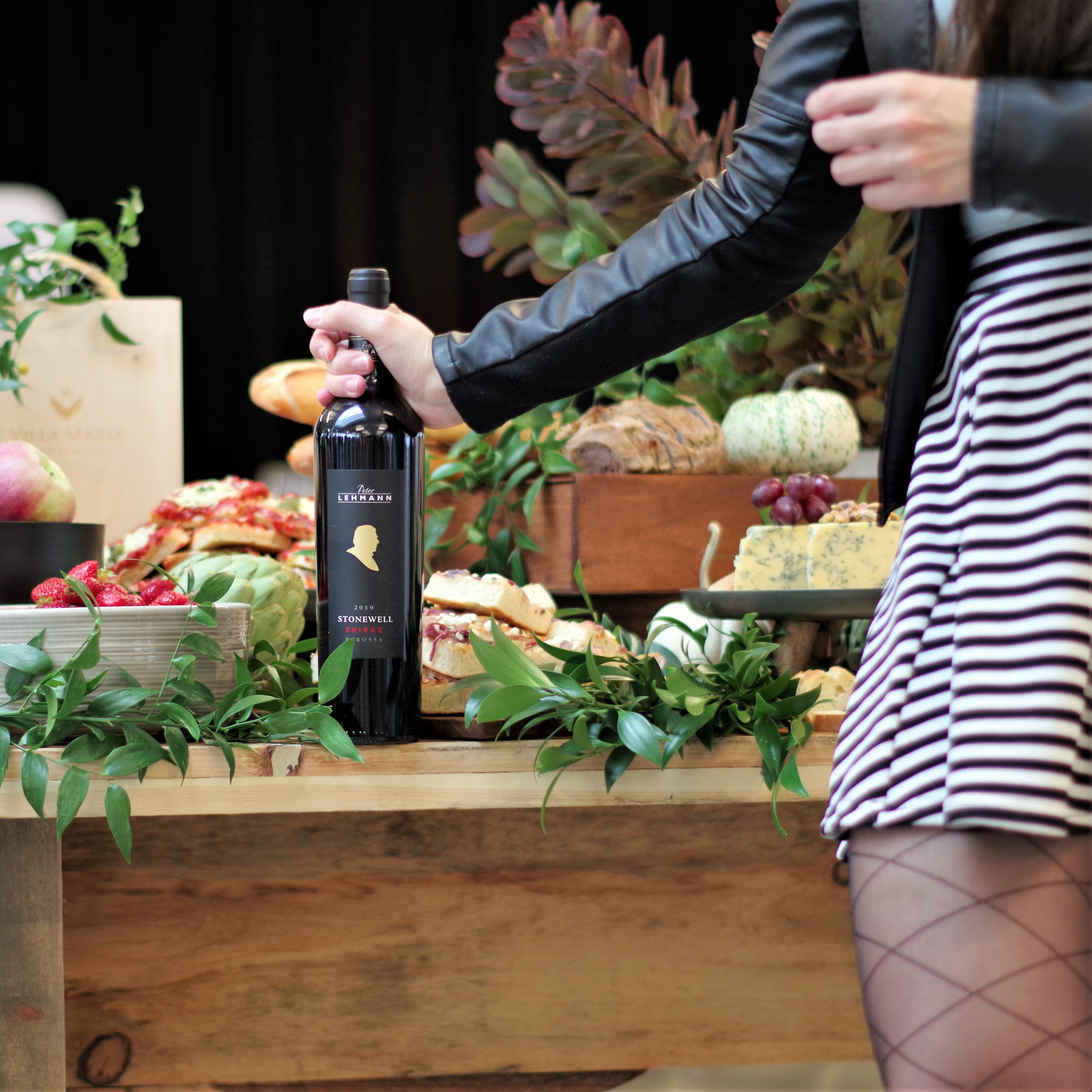 Peter Lehmann est un homme étroitement lié à  l'histoire de Barossa, mais l'histoire du domaine est principalement celle de collectivité et d'entraide. En 1977, en tant que vigneron à  la cave Saltram de Barossa, il a dû faire face à  un sérieux surplus de raisins. Ce millésime gênant devenait un problème majeur pour la région/producteurs et cela a continué jusqu'au millésime 1978. Peter Lehmann a pris le projet parallèle d'utiliser ces raisins laissés pour compte et a construit sa propre marque appelée Masterson wines. Il s'agissait d'un pari énorme car tout l'accord était basé sur une entente verbale de « Payez maintenant, je promets de livrer dans deux ans». Seulement des poignées de main et jamais de contrats. Le vin Futures du portefolio est un clin d'oeil de ce début instable. Au début, le produit final était vendu sous forme de vrac, mais au fil du temps, l'accent a été mis sur les vins de qualité qui représentent l'identité et le terroir de barossa
Maintenant, le domaine qui a changé son nom pour l'éponyme de leur fondateur est bien établi. La jeune équipe de vinification de cinq personnes, dont le passionné et talentueux Nigel Westblade, met maintenant leur marque et leur style sur les derniers millésimes. Le caractère des vins de Barossa est bien connu, toujours lié au Shiraz bien costaud, mais il peut être très doux et agréable.
💙Le Barossan 2016
La nouvelle version de Peter Lehmann présente la vision de l'équipe de vignerons. Ils voulaient travailler et prendre un soin particulier pour les tanins et la structure du vin. Le but était de le rendre lisse et doux, ce qui a été un succès. Le vin est aussi savoureux que possible avec une structure intégrée remplie de tanins, mais avec une texture douce et soyeuse.
Futures 2013
Le vin préféré de Nigel Westblade, car il raconte une histoire. Le principe de confiance et de conviction qui a lancé les vins Peter Pehmann. Il montre déjà  beaucoup de notes de vieillissement, avec du chocolat, des cerises, de la réglisse et du tabac. L'intensité est exceptionnelle.
Portraits 2013
Portraits est un mélange de vignobles du coin 4 de la vallée de Barossa. Une sorte de mélange de tout le potentiel de la région. Il se caractérise par d'intéressants arômes de fleurs séchées et un bouquet bien développé. La maturité phénolique apporte beaucoup de textures principalement des tanins granuleux.
💙Stonewell 2010
Vin de couleur brique profonde qui est le produit phare du domaine. Il résiste très bien à une belle amertume aromatisée au café et à un caractère de fruits secs.