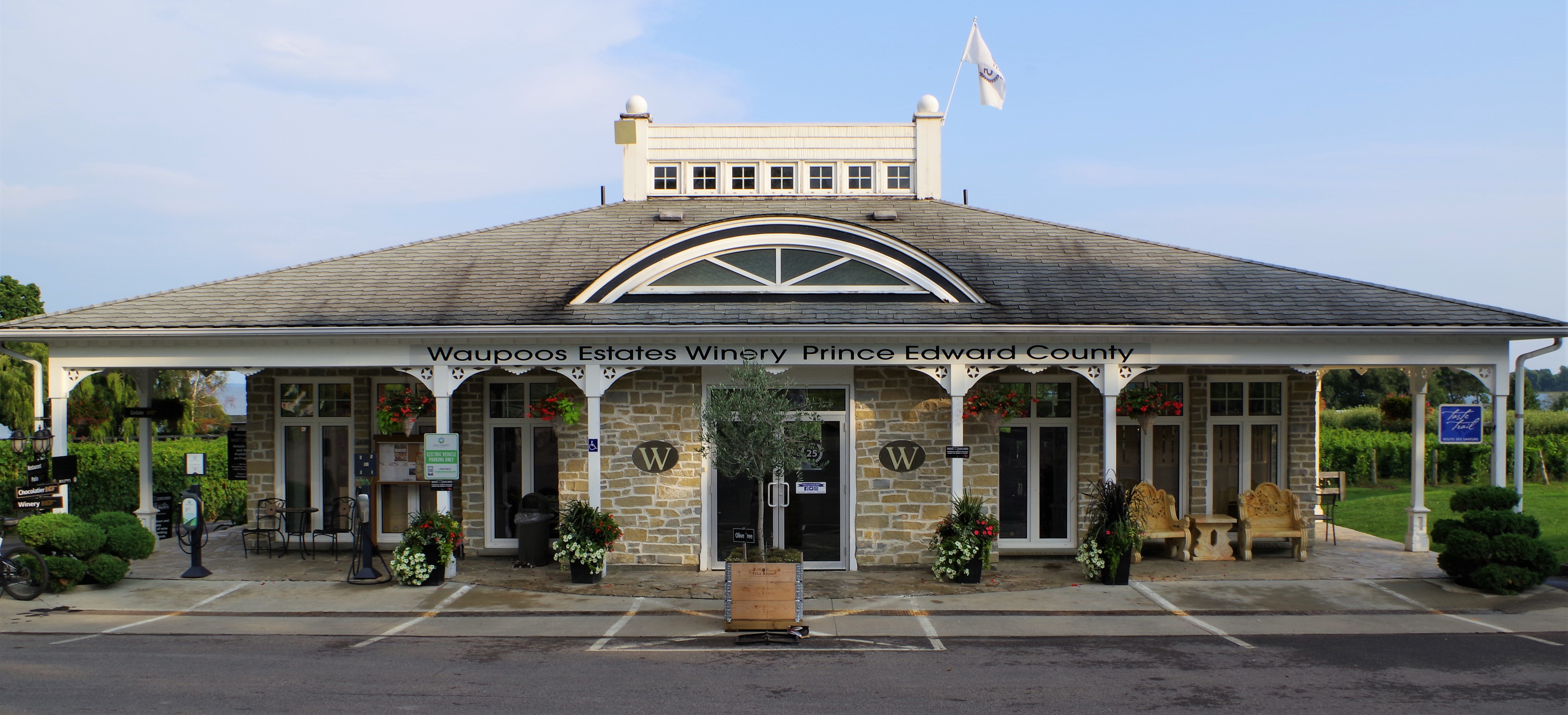 On the island of Prince Edward county there's many small villages all worth visiting. The more town-like Picton, the centered bloomfield and the better-known Wellington, but there's also some just a bit further villages worth scouting, like Waupoos. 10 minutes away from Picton, Wauppos is known for their very specific climate but most importantly for the amazing Waupoos estate restaurant.
If you want farm to table goodness, that's the place to be. Nestled amongst the vines, overlooking Lake Ontario with one of the best view of the sunset if you stay long enough, Wauppos take the term farm to table literally, or it could be called back yard to table. The estate is a fully operational farm with poultry, goats, rabbits as well as 5 acres of gardens and herbs.  Even while walking towards the restaurant you'll come across olives apricot and other small fruit trees, Anything on the menu is amazing but be sure to try the local cheeses and do try their cider and their Gewurztraminer. What we experienced is a true feast! One that we couldn't finish, one of variety and one that we won't forget!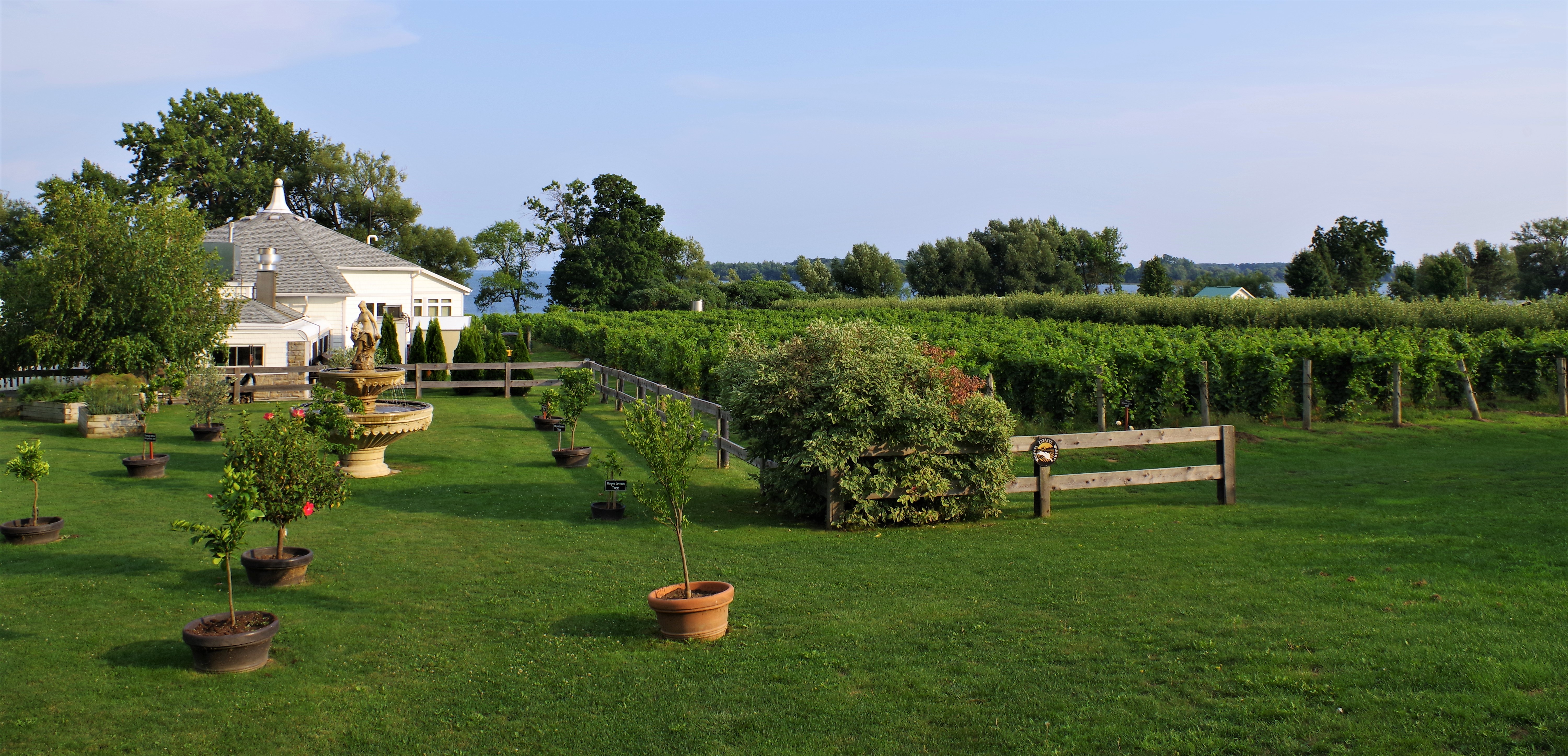 À prince Edward County, de nombreux petits villages méritent tous d'être visités. La ville plus pittoresque de Picton,  Bloomfield très central et Wellington plus connu, mais il y a aussi des villages un peu plus loin, tout aussiw intéressants, comme Waupoos. À 10 minutes de Picton, Wauppos est réputé pour son climat très particulier, mais surtout pour son incroyable restaurant chez Waupoos estate.
Si vous voulez de la ferme à  la table, c'est l'endroit où il faut être. Niché parmi les vignes et surplombant le lac Ontario, l'un des meilleurs points de vue sur le coucher de soleil, si vous restez assez longtemps,  le terme de la ferme à  la table est pris plus que littéralemnt. Le domaine est une ferme entièrement opérationnelle avec des volailles, des chèvres, des lapins ainsi que 5 hectares de jardins et d'herbes. Tout sur le menu est incroyable, mais n'oubliez pas d'essayer les fromages locaux et essayez leur cidre et leur Gewurztraminer. Ce que nous avons vécu est une vraie festin! Un que nous ne pouvions pas finir, un de variété et un que nous n'oublierons pas!