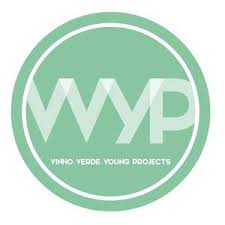 With about 18 000 winegrowers in Vinho Verde, standing out on your own can be quite challenging. This doesn't mean it's impossible. The regions new dynamism and diversity is becoming a springboard for any ambitious producers that truly want to expand and improve the regions' overall quality.
Four young Vinho Verde producers have joined forces in that sense to promote different part and style of Vinho Verde by grouping their resources and image. This quartet was formed in 2015 by Joana Santiago (quinta de Santiago), João Camizão Rocha (Sem Igual), Miguel Queimado (Vale do Ares) and Vasco Magalhães (Cazas Novas) : 4 ambitious producers, 3 sub-regions, 1 goal, prove the region uniqueness and diversity.
Cazas Novas
Cazas novas is the largest of the 4 brands. A young trio composed of Carlos Coutinho (7th generation owner), Diogo Fonseca Lopes (Winemaker) and Vasco Magalhães (sales guy) employs this estate in the area of Baião, near the demarcated region of the Douro Valley and comprises 40 hectares of vineyards. This relatively new project has taken shelter in the historical and whimsical Quinta de Guimarães. The region's being home of the Avesso grape, Cazas is obviously keen on this aromatic and textured grape. Unsurprisingly, their watery gold Avesso 2017, is extremely satisfying and quench thirsting. Its delicate granitic texture and beautiful fruits is smooth with a good dose of acidity.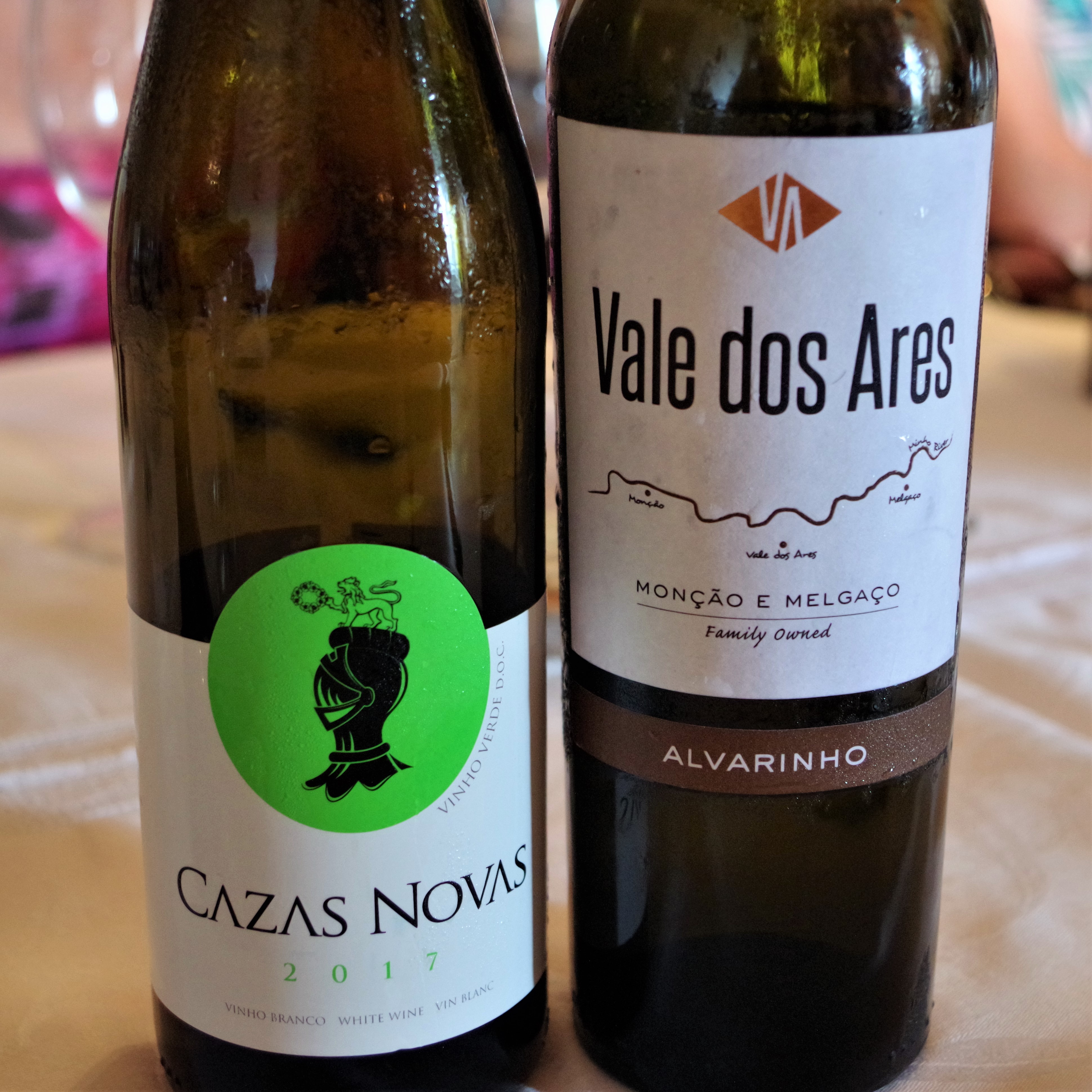 Vale do Ares
Miguel Queimado is working within the boundaries of Monçao y melgaço sub-region and the upcoming superstar grape, Alvarinho. Vale do Ares was a dream come true in 2012, when the century old cellar was transformed into a working boutique winery. While the colheita 2017 was very bright, intense and tasted like bitting in a lemon with salt (Where's the Tequila?), their limited edition 2015 was rather oxidative with mostly passion fruits aromas. Two completely different styles.
100 Igual
The producer João Camizão Rocha has its own vineyards of 9 hectares in the Amarante sub-region called 100 Igual (without equal). Using Arinto and Azal, he has the ambition of proving his Vinho verde can age in bottle. The results are incredibly structured wines with leesy/waxy character and a very persistent acidity.
Quinta do Santiago
Joana Santiago is the face of Quinta do Santiago, a family project in the famous region of Monçao. All of the labels are showcasing traditional Portuguese embroidery which is the curved Viana Heart. This is a wink to all the women of the region. Quinta de Santiago produces some of the most delicate and lean wines I've tasted in Vinho Verde. Their balance is outstanding and all the intricate floral aromas make them unique.
A project of blending their know-how and the characteristic of each of their vineyards into a single bottle is already coming along. They launched a celebratory collaboration for the first anniversary of Vinho Verde Young Project. The blend called signature was only produced in 100 limited edition bottles.
Obviously experimentation is very important for these young producers, who knows what they'll bring to the table next!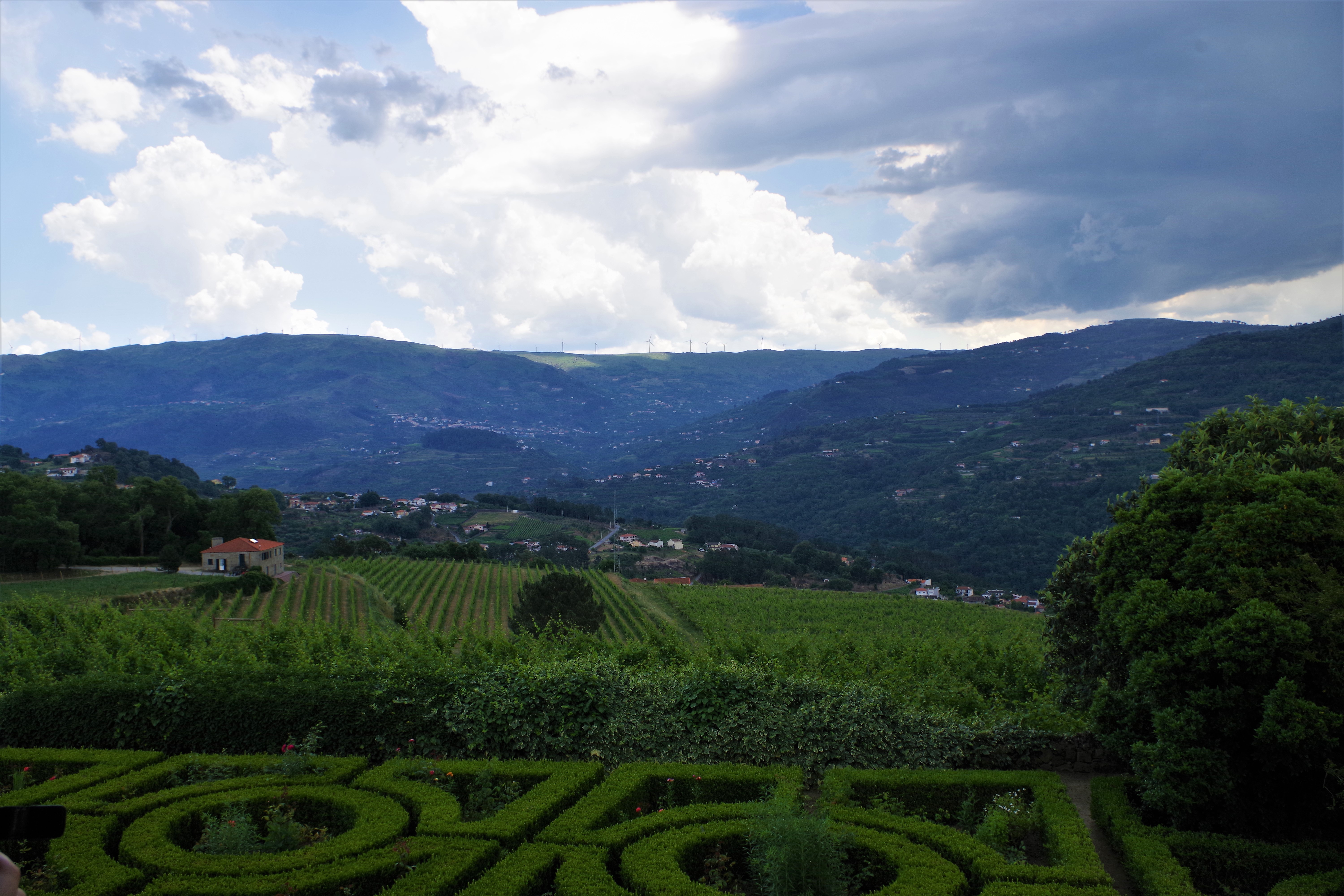 Qui est derrière le Vinho Verde Young Wine Projects?
Avec près de 18 000 vignerons à  Vinho Verde, se démarquer peut être assez difficile. Cela ne signifie pas que c'est impossible. Le dynamisme et la diversité des régions sont en train de devenir un tremplin pour tous les producteurs ambitieux qui veulent vraiment étendre et améliorer la qualité globale des régions.
Quatre jeunes producteurs du Vinho Verde ont uni leurs forces dans ce sens pour promouvoir les différentes parties et style de Vinho Verde en regroupant leurs ressources et leur image. Ce quatuor a été formé en 2015 par Joana Santiago (quinta de Santiago), João Camizão Rocha (Sem Igual), Miguel Queimado (Vale do Ares) et Vasco Magalhães (Cazas Novas): 4 producteurs ambitieux, 3 sous-régions, 1 objectif, prouver l'unicité et la diversité de la région.
Cazas Novas
Cazas novas est la plus grande des 4 marques. Un jeune trio composé de Carlos Coutinho (propriétaire, 7e génération), Diogo Fonseca Lopes (Vigneron) et Vasco Magalhães (responsable commercial) exploite ce domaine dans la région de Baião, près de la région délimitée de la vallée du Douro et compte 40 hectares de vignes. Ce projet relativement nouveau s'est abrité dans l'historique et fantaisiste Quinta de Guimarães. La région étant à  l'origine du cépage Avesso, Cazas est évidemment passionné par ce cépage aromatique et texturé. Sans surprise, leur Avesso 2017 est extrêmement satisfaisant et rafraichissant. Sa texture granitique délicate et ses beaux fruits sont unis avec une bonne dose d'acidité.
Vale do Ares
Miguel Queimado travaille dans les limites de la sous-région de Monçao y Melgaço avec le cépage superstar, l'Alvarinho. Vale do Ares était un rêve devenu réalité en 2012, lorsque la cave centenaire a été transformée en une cave fonctionnelle. Alors que le Colheita 2017 est très vif, intense et goûte comme un citron salé (Il manque juste la tequila!), leur édition limitée 2015 était plutôt oxydative avec des arômes de fruits de la passion. Deux styles complètement différents.
Sem Igual
Le producteur João Camizão Rocha a son propre vignoble de 9 hectares dans la sous-région d'Amarante appelée Sem Igual (sans égal). En utilisant l'Arinto et l'Azal, il a l'ambition de prouver que son Vinho Verde peut vieillir en bouteille. Les résultats sont des vins incroyablement structurés avec un caractère cireux et une acidité très persistante.
Quinta do Santiago
Joana Santiago est le visage de Quinta do Santiago, un projet familial dans la célèbre région de Monçao. Toutes les étiquettes présentent la broderie portugaise traditionnelle, le coeur incurvé de Viana. C'est un clin d'Å"il à  toutes les femmes de la région. Quinta de Santiago produit des vins d'une délicatesse et d'une légèreté précise. Leur équilibre est exceptionnel et tous les arômes floraux complexes les rendent uniques.
Un projet de fusion de leur savoir-faire et des caractéristiques de chacun de leurs vignobles en une seule bouteille est déjà  en cours. Ils ont lancé une collaboration festive pour le premier anniversaire de Vinho Verde Young Project. Le mélange appelé signature n'a produit que 100 bouteilles en édition limitée.
Évidemment, l'expérimentation est très importante pour ces jeunes producteurs, rien ne peut les arrêter!