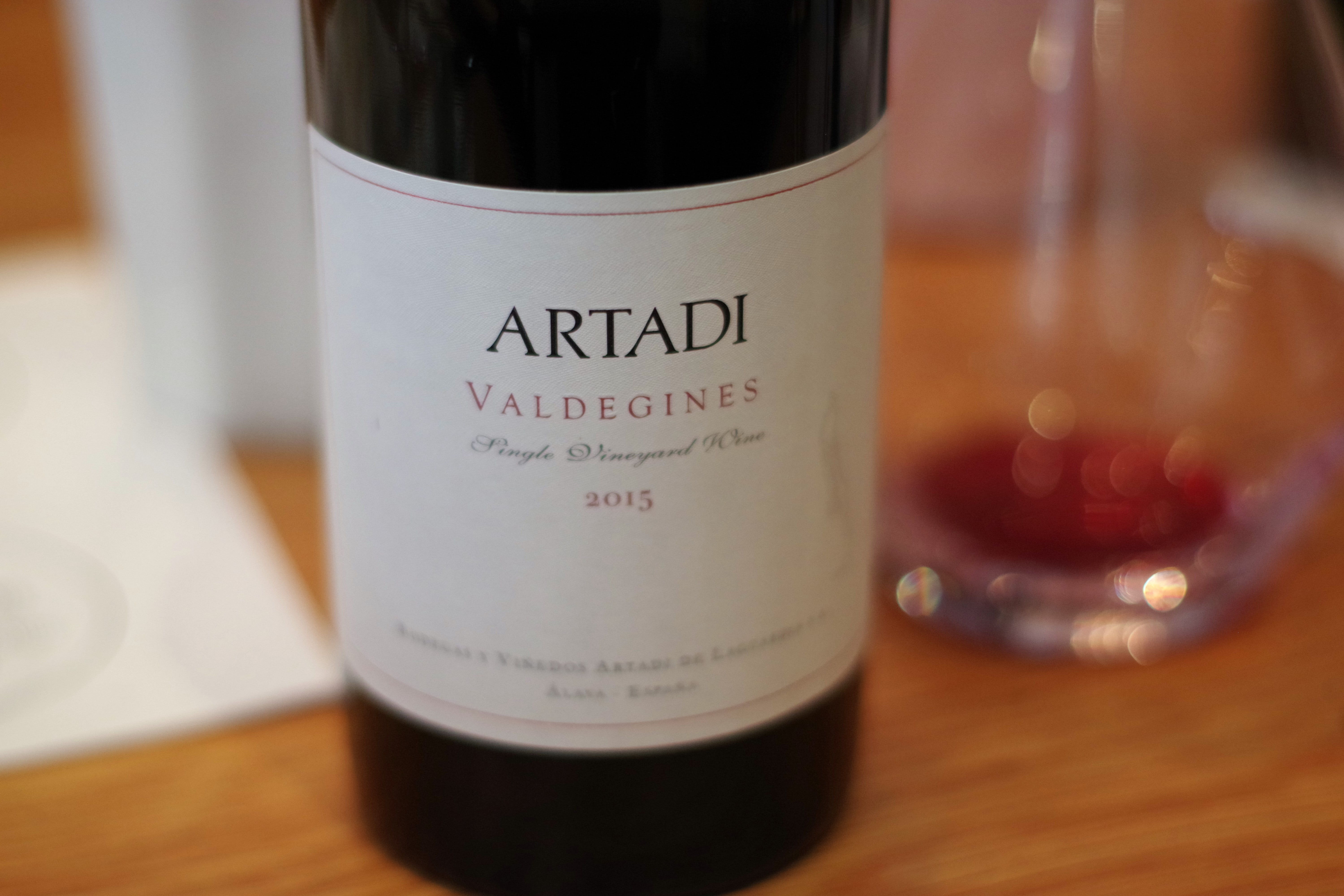 Artadi, founded in 1985 by a group of vintners led by Juan Carlos López de Lacalle, is located in the village of Laguardia renowned for winemaking, part of the Rioja Alavesa subregion. They have worked over the years at combining both tradition when needed and modernity. Mostly, their work involved a focus on parcelling and making single-vineyards wine, which is extremely common elsewhere but not yet in Rioja. Instead, classification in Rioja, as well as the rest of Spain, is based on ageing requirements (crianza, reserve, gran reserve). After trying with no success to implement a village appellation in Rioja, the winery finally decided to turn against it, or at least stop taking part in it. They didn't want to be associated with an appellation that keeps growing with no regards towards quality. Overall, their research for quality and specificity is to be acclaimed, not to mention the wines have all a strong personality and impressive boldness. However, there's something not right.
Is there really a reason behind the 400$ of their favourite cuvée the Viña el Pison? It's an extremely high price point, especially for a Spanish wine. When asked about the specificity or characteristic of this emblematic cuvee, the only answer from Carlos López de Lacalle was: "No one understand why this small parcel is better, we got lucky." I don't personally understand how chance might mark up a price so much. Even the other wines we got to taste were priced excessively. If we're talking about luck, I was definitely just lucky to get a sip of these rarities.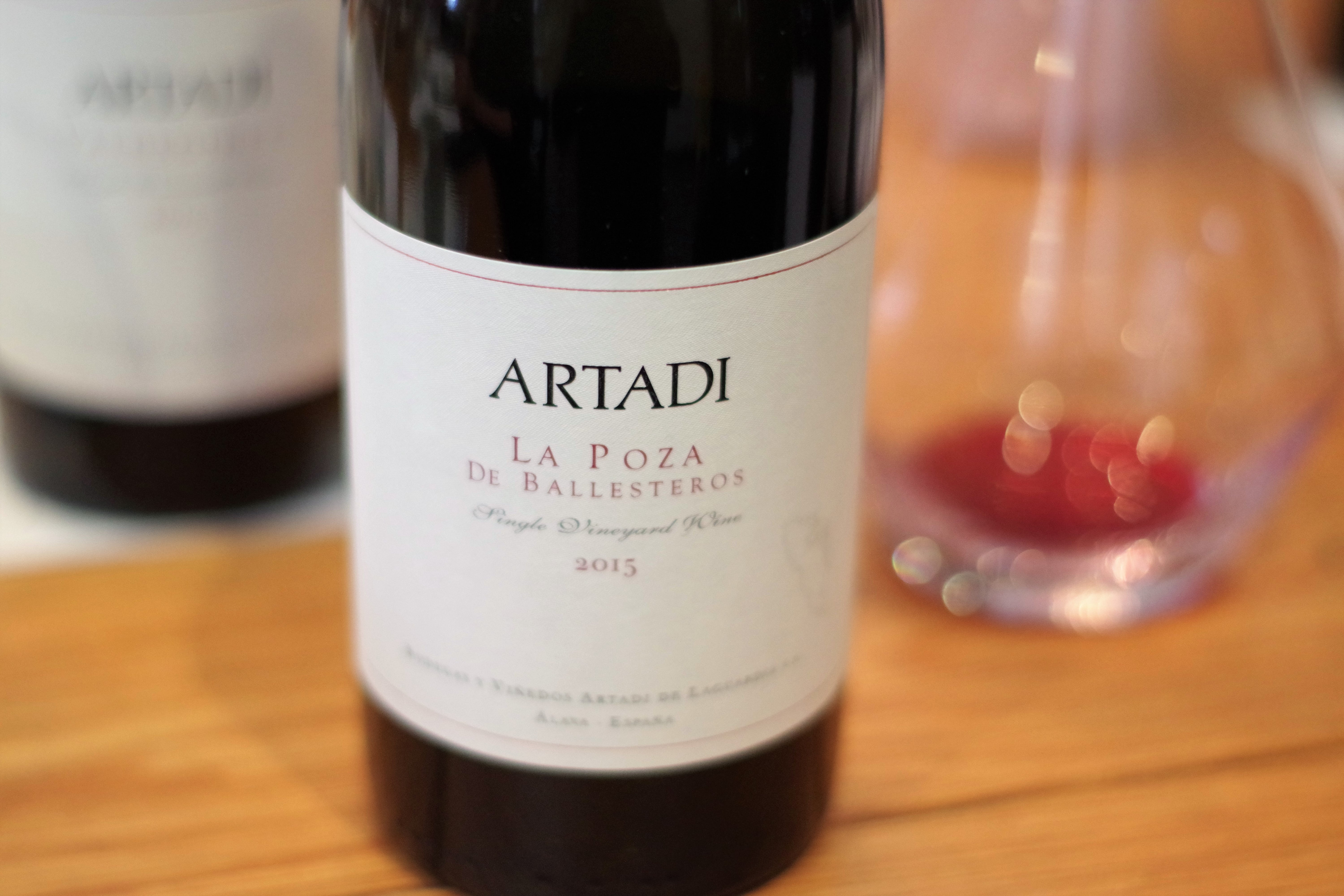 El Pison first vintage was in 1991. Then, three new single vineyard wines were launched in the 2000s. Valdeginés comes from 5 hectares of east-facing vineyards in Laguardia; La Poza de Ballesteros comes from less than 2 hectares of west-facing vineyards in Elvillar de Alava and El Carretil, a southwest-facing plot measuring 5 hectares. They are all proving the worth of tempranillo as a young wine from old vines. However, I find it harder to appreciate
Artadi, fondée en 1985 par un groupe de viticulteurs dirigé par Juan Carlos López de Lacalle, est située dans le village de Laguardia renommé pour la vinification, dans la sous-région Rioja Alavesa. Ils ont travaillé au fil des années à  combiner à  la fois la tradition lorsque nécessaire et la modernité. Simplement, leur travail consistait à  diviser et à  faire du vin parcellaire. Ce qui est extrêmement courant ailleurs mais pas encore à  Rioja. Au lieu de cela, la classification à  Rioja, ainsi que dans le reste de l'Espagne, est basée sur les exigences de vieillissement (crianza, reserva, gran reserva). Après avoir tenté sans succès de mettre en place une appellation village à  Rioja, le domaine a finalement décidé de se retourner contre elle, ou tout au moins de ne plus en faire partie. Ils ne voulaient pas être associés à  une appellation qui ne cesse de croître sans égard pour la qualité. Dans l'ensemble, leur recherche de qualité et de spécificité doit être acclamée, sans compter que les vins ont tous une forte personnalité et une audace impressionnante. Cependant, il y a quelque chose qui ne va pas.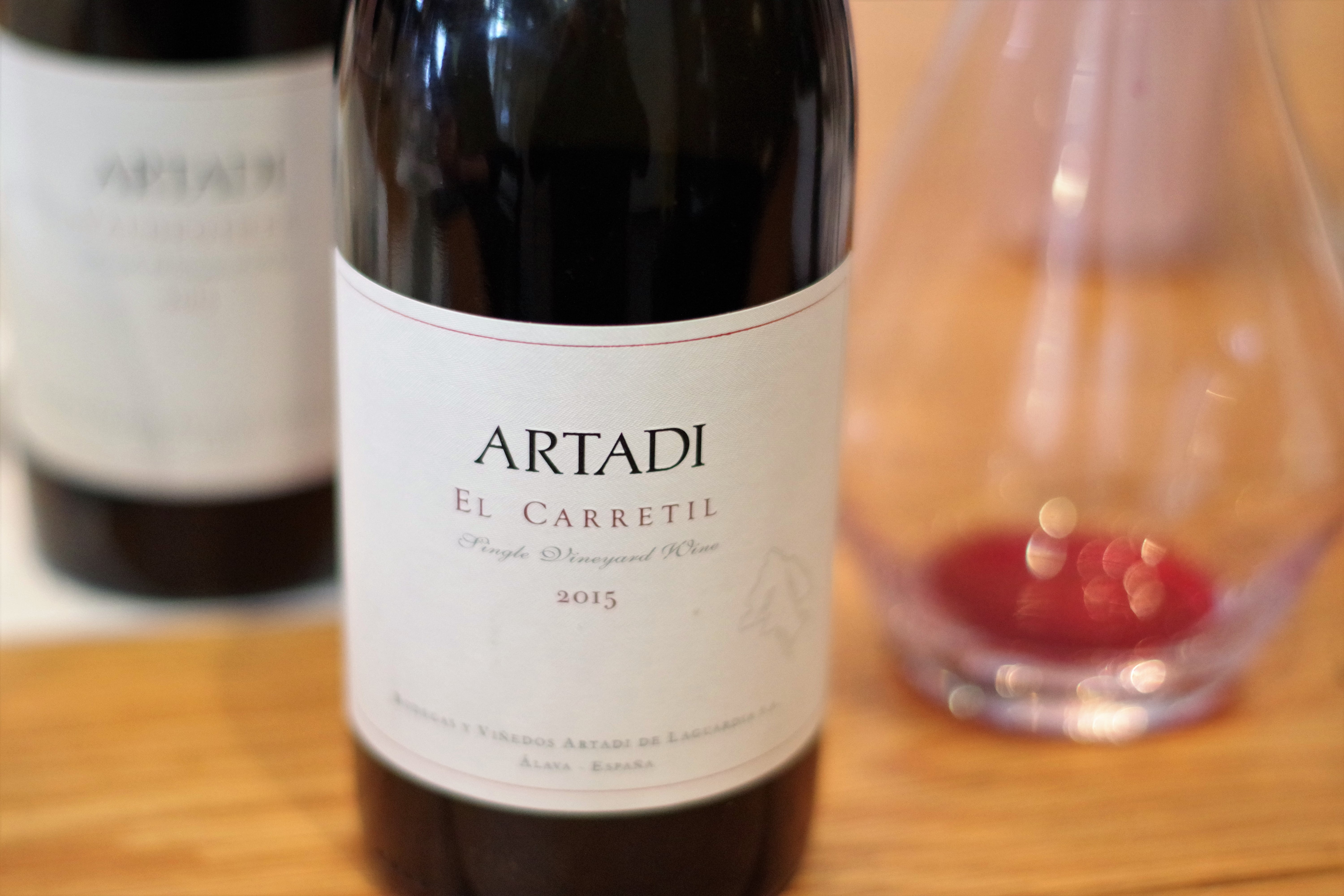 Y a-t-il vraiment une raison derrière les 400 $ de leur cuvée préférée le Viña el Pison? C'est un prix extrêmement élevé, surtout pour un vin espagnol. Interrogée sur la spécificité ou la particularité de cette cuvée emblématique, la seule réponse de (Carlos López de Lacalle) était: «Personne ne comprend pourquoi cette petite parcelle est meilleure, nous avons eu de la chance.» Je ne comprends pas personnellement que le hasard puisse gonfler le prix de cette façon. Même les autres vins que nous avons goûtés étaient excessivement chers. Si nous parlons de chance, j'étais vraiment choyée d'avoir une gorgée de ces raretés.
Le premier millésime d'El Pison remonte à  1991. Trois nouveaux vins ont été lancés dans les années 2000. Valdeginés provient de 5 hectares de vignobles orientés vers l'est à  Laguardia; La Poza de Ballesteros provient de moins de 2 hectares de vignobles orientés à  l'ouest à  Elvillar de Alava et El Carretil, une parcelle de 5 hectares exposée au sud-ouest. Ils prouvent tous la valeur du tempranillo en tant que jeune vin issu de vieilles vignes. Cependant, je les trouve plus difficile à  apprécier.