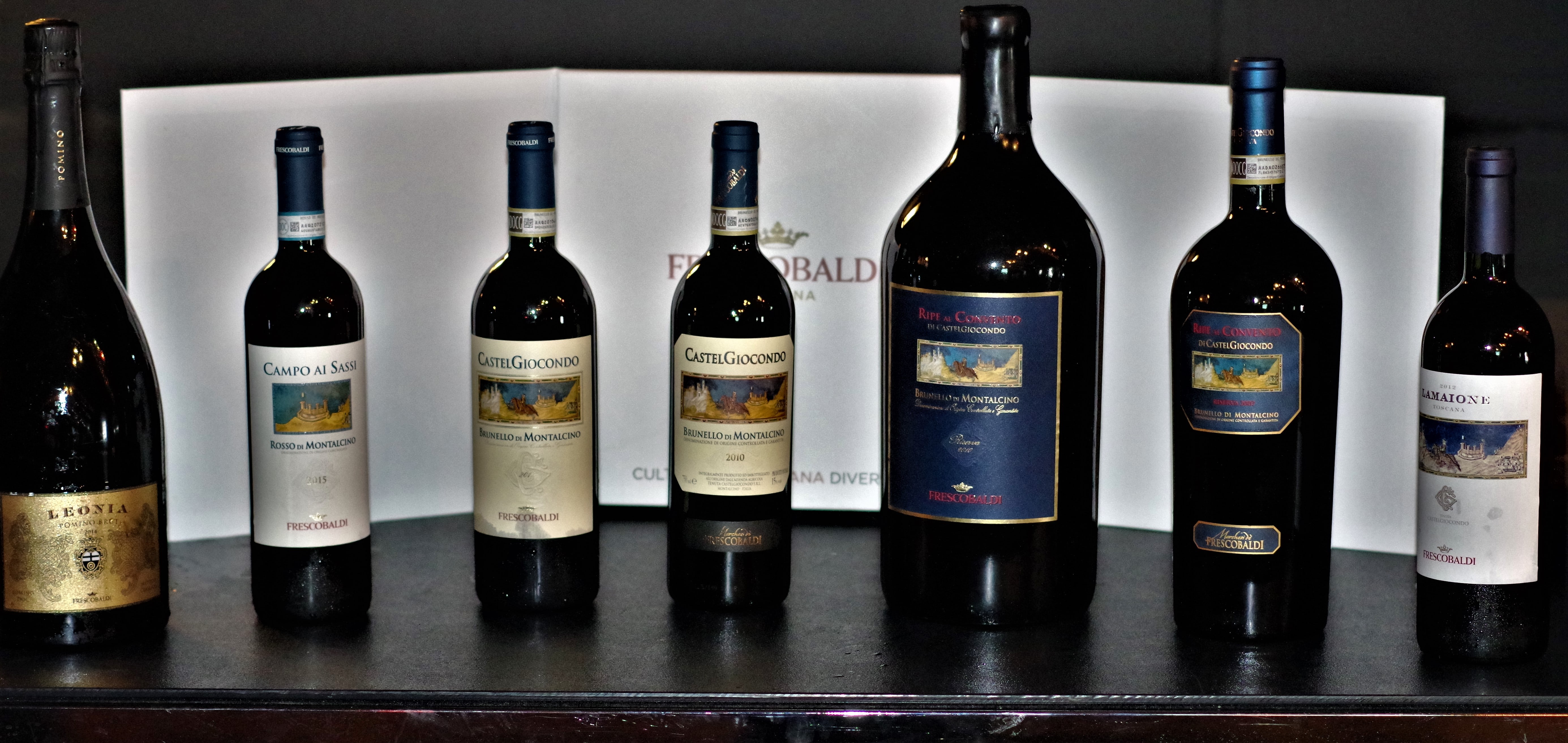 With as much as 700 years of wine history in the heart of Tuscany, Frescobaldi has always been one of the very influential Florentine Families. Although they set up home on the south of the river Arno, what was considered the "wrong" side, socially, it didn't stop the family from being part of the community and collaborating to its development. The construction of the first bridge, the Ponte Santa Trinita by the family helped in uniting both shores and they also built the Basilica of Santo Spirito.
Recently, Marchese de Frescobaldi, has refreshed its brand and logo to Frescobaldi Toscana. The purpose of rebranding Frescobaldi is to shift attention away from the wine's history, and focus on the diversity. You may see on the various labels, the name of the estate will always be put into highlights, followed by the appellation and down a t the end of the label is the Frescobaldi Logo.
The FrescoBaldi group is at the head of six very unique estates, Nipozzano, CastelGiocondo, Pomino, Ammiraglia, Castiglioni and Remole. However, Ornellaia, Masseto, Luce Della Vite, Danzante and Attems in friuli are also part of the group. Those estates couldn't be more spread out throughout Tuscany. Nipozzano is in Chianti Rufina, close to the tuscan appenines; Castiglioni is the oldest of the Frescobaldi's estate in Val di Pesa; Pomino is a hidden gem, surrounded by sequoias, firs and chestnut trees at the base of the Florentine mountains; Castel Giacondo is in the hearth of the Brunello di Montalcino appellation; Ammiraglia with its modern open cellar designed  by the architect Piero Sartogo is in Maremma by the sea; and the old house of Remole is in  Sieci, east of Florence.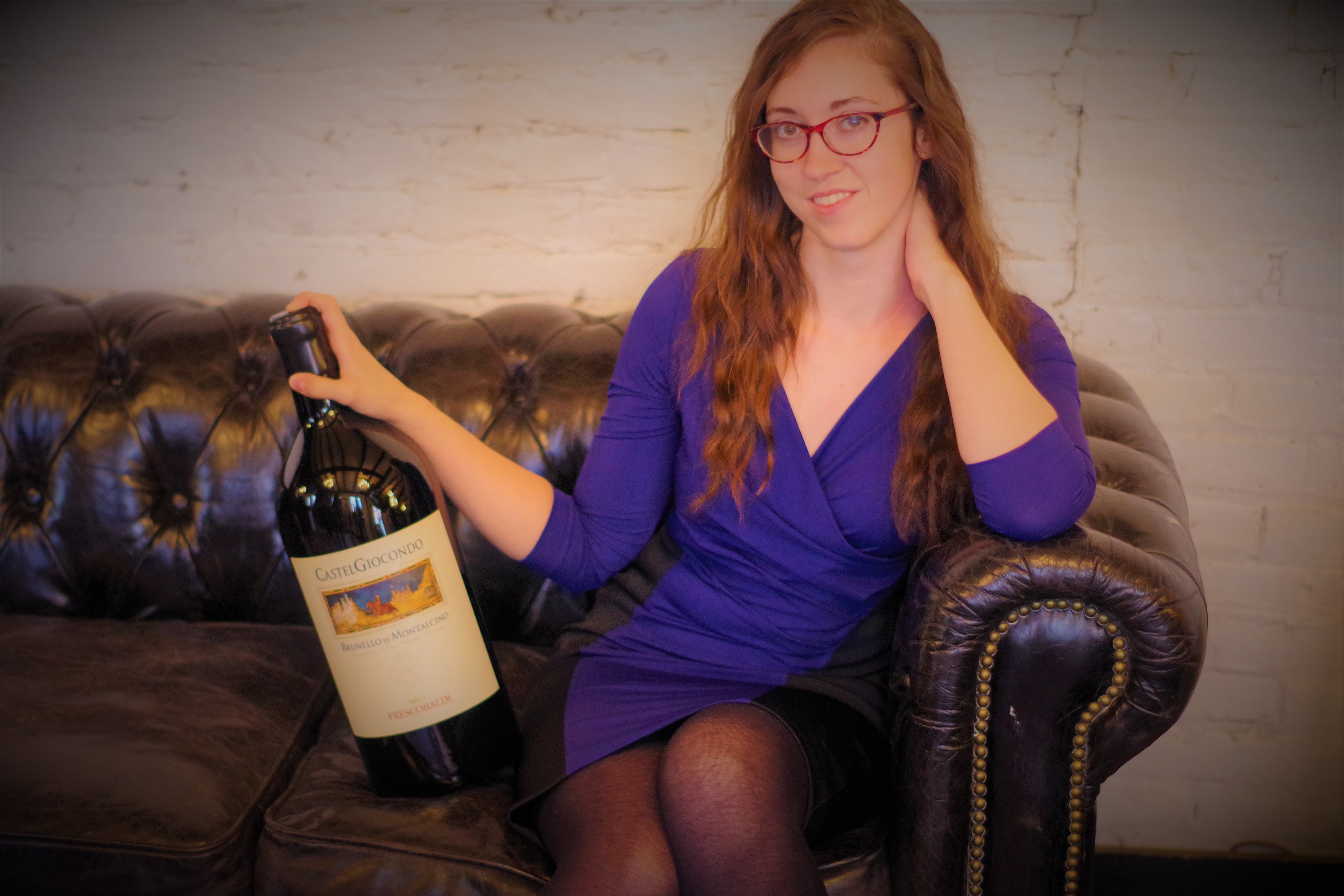 Avec pas moins de 700 ans d'histoire au cÅ"ur de la Toscane, Frescobaldi a toujours été l'une des familles florentines les plus influentes. Bien qu'ils se soient installés au sud de l'Arno, qui était considéré comme le «mauvais» côté social n'empêcha pas la famille de faire partie de la communauté et de collaborer à  son développement. La construction du premier pont, le Ponte Santa Trinita par la famille a aidé à  unir les deux rives et ils ont également construit la basilique de Santo Spirito. 
Récemment, Marchese de Frescobaldi, a rafraîchi sa marque et son logo pour devenir Frescobaldi Toscana. Le but de ce changement d'image est de détourner l'attention de l'histoire de la marque et de se concentrer sur la diversité. Vous pouvez voir sur les différentes étiquettes, le nom du domaine sera toujours mis en importance, suivi par l'appellation et vers le bas, à  la fin de l'étiquette se trouvera le logo Frescobaldi.
Le groupe FrescoBaldi est à  la tête de six domaines très particuliers, Nipozzano, CastelGiocondo, Pomino, Ammiraglia, Castiglioni et Remole. Cependant, Ornellaia, Masseto, Luce Della Vite, Danzante et Attems in friuli font également partie du groupe en associations. Ces domaines ne pourraient pas être plus dispersés dans toute la Toscane. Nipozzano se trouve dans le Chianti Rufina, près des appenines toscanes; Castiglioni est le plus ancien domaine de Frescobaldi à  Val di Pesa; Pomino est un joyau caché, entouré de séquoias, de sapins et de marronniers au pied des montagnes florentines; Castel Giacondo est au cÅ"ur de l'appellation Brunello di Montalcino; Ammiraglia avec sa cave ouverte moderne conçue par l'architecte Piero Sartogo est à  Maremma au bord de la mer; et la vieille maison de Remole est à  Sieci, à  l'est de Florence.