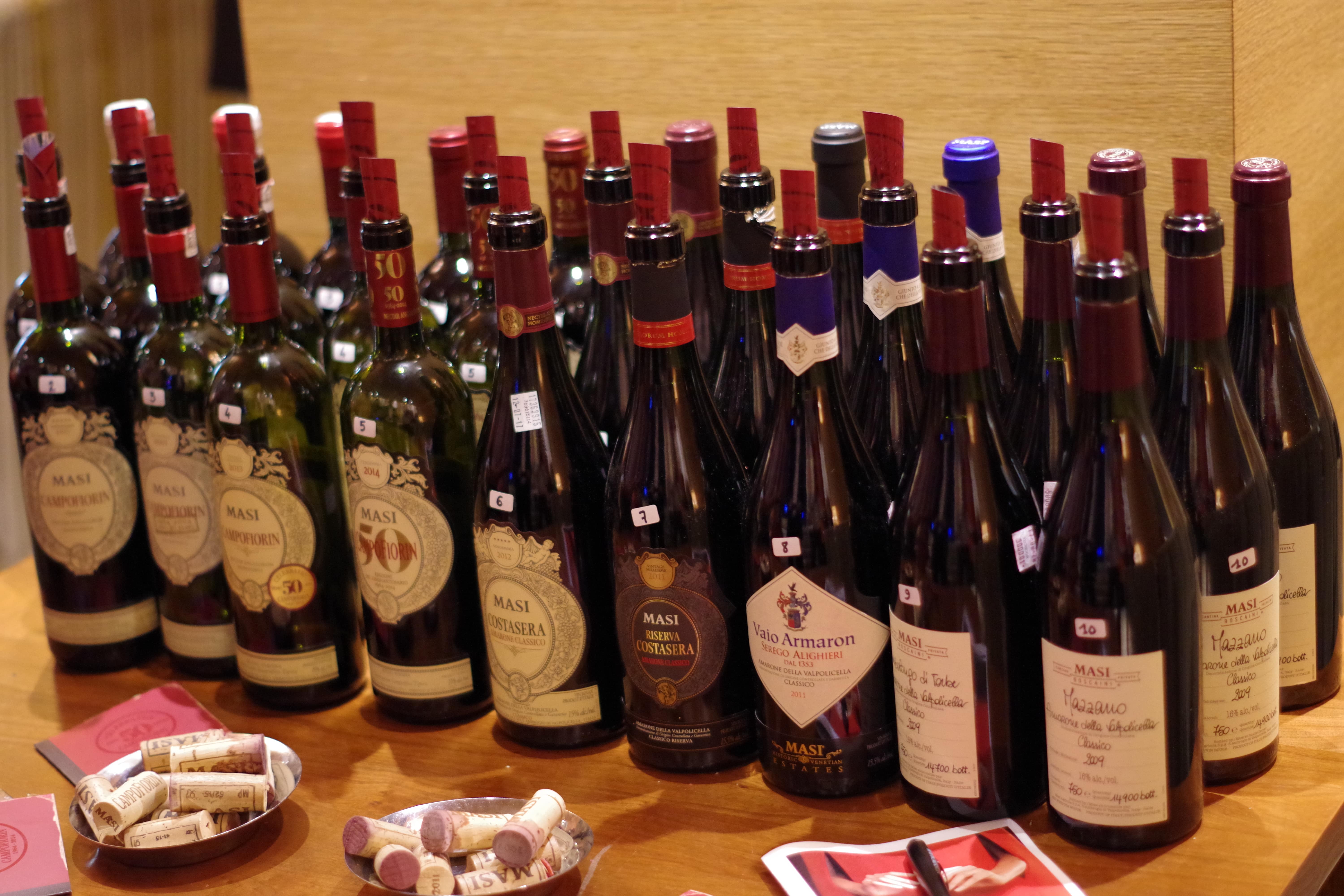 For over 200 years, the Boscainis have been producers and winemakers in the Veneto, Skilled in the production of Amarone & Recioto. The name Masi comes from "Vaio dei Masi," the little valley purchased by the Boscaini family in the late 18th Century.
Masi created the "Supervenetian" category with the release of Campofiorin in 1964 reinventing the double fermentation method. The 2014 vintage will marks the 50th anniversary of this very special wine and it's truly cause for celebration. To rightfully mark this anniversary and to make a great wine even with harsh vintage condition, Masi has decided to downgrade every wine normally destined for the various amarones, and use them for the Campofiorin. It's the kind of wine that could make history… There's been a three year celebration since the harvest back in 2014 until its release this year.
Masi has been a pioneer in Italy of the concept of cru, or "single vineyard" wines, made from grapes picked in the individual vineyard location that gives the wines their name, since the 1950s. Historical and pedoclimatic research has formed the basis for vineyard selection by Masi staff since the purchase of the Campolongo di Torbe vineyard in1958, followed by Mezzanella, Mazzano, Vaio Armaron, casa dei Ronchi and Fojanhege .
Torbe is an historic vineyard with a reputation for quality recorded as far back as the XII century, Located in the Torbe suburb of Valpolicella. Along the elegance and balance of this wine, you may find subtle notes of almonds which are characteristic of this cru. Mazzano is also an historic vineyard with a centuries old reputation for making fine wines. Located in the Valpolicella region in the eponymous suburb of the district of Negrar at an altitude of 350-415 m. With a classic touch and classic grapes corvina, molinara, rondinella, it makes solid wines but still full of elegance.
Do you know the grape variety Oseleta?
Masi uses the principal, emblematic, native grape varieties for the various zones of the Venetian regions: Corvina, Rondinella, Molinara and Garganega in the Verona area; Teroldego in Trentino; Pinot Grigio, Refosco and Verduzzo in Friuli.
Experimental projects run by Masi Technical Group have also evaluated the use of secondary varieties, such as Oseleta, Croatina, Negrara, Forsellina and Durella. Oseleta was picked from an experimental vineyard of 48 different varieties or clones that was planted by Masi during the 1980s.
Since 1990 Masi has been incorporating Oseleta into various parts of its Valpolicella portfolio, including a 10% proportion in both the Costasera Riserva Amarone from the wine's maiden 2003 vintage, also the Brolo di Campofiorin from 2009 onwards and the very limited Osar wine made with 100% OSELETA. They are very small bunches of very small dark berries. In brief, it adds concentration, dark black berries aromas and more tannic structure.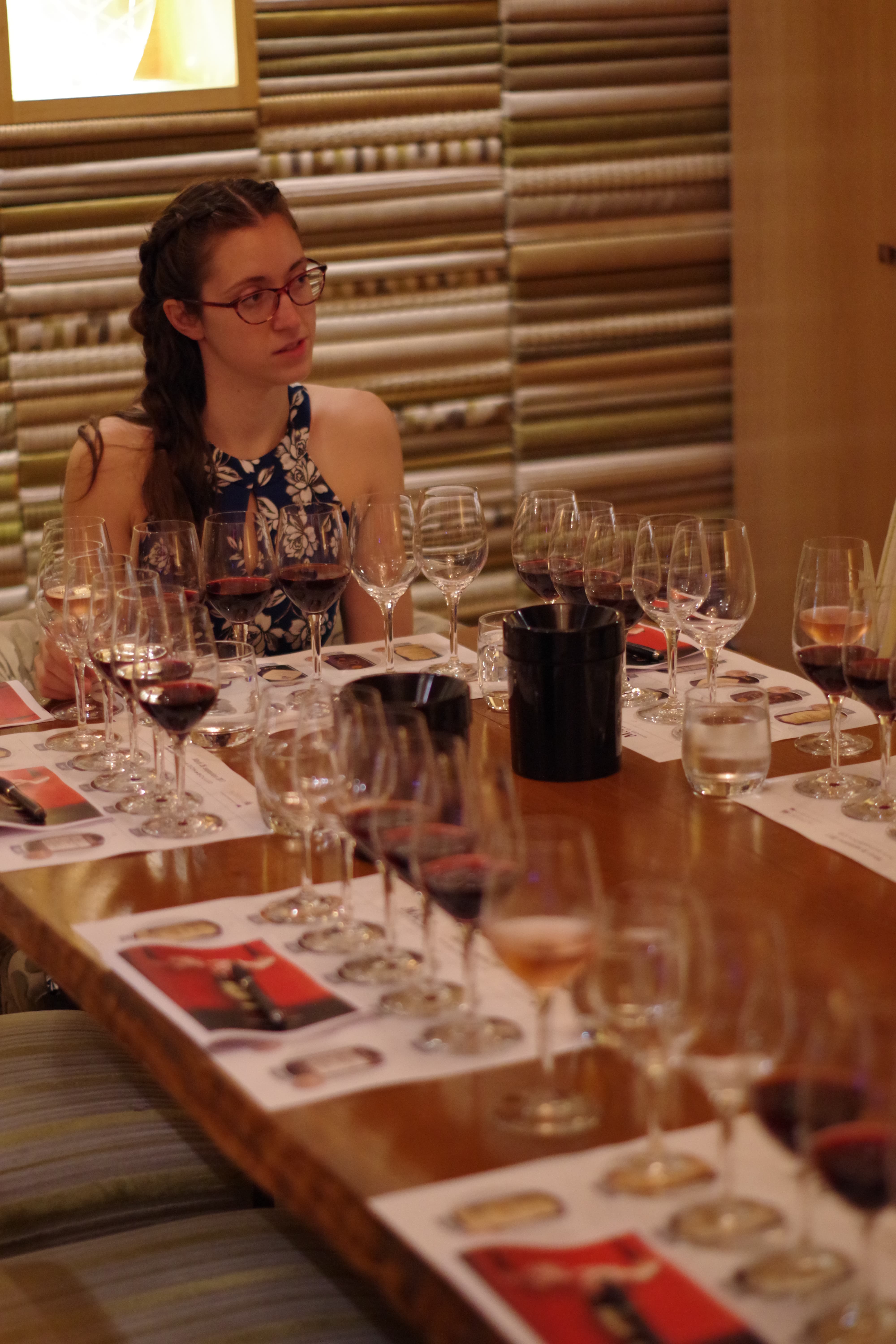 Depuis plus de 200 ans, les Boscaini sont producteurs et vignerons en Vénétie, qualifiés dans la production d'Amarone & Recioto. Le nom Masi vient de "Vaio dei Masi", la petite vallée achetée par la famille Boscaini à  la fin du 18ème siècle.
Masi a créé la catégorie "Super-vénitiens" avec la sortie de Campofiorin en 1964 réinventant la méthode de double fermentation. Le millésime 2014 marquera le 50e anniversaire de ce vin très spécial et c'est vraiment une cause de célébration. Pour marquer à  juste titre cet anniversaire et pour faire un grand vin malgré un millésime plutôt dur, Masi a décidé de déclasser tous les vins normalement destinés aux différents amarones, et de les utiliser pour le Campofiorin. C'est le genre de vin qui pourrait faire l'histoire … Il y a eu une célébration de trois ans depuis la récolte en 2014 jusqu'à  sa sortie cette année.
Masi a été un pionnier en Italie du concept de cru, ou «single vineyard», élaboré à  partir de raisins cueillis dans les vignobles individuels qui donnent leur nom aux vins, depuis les années 1950. La recherche historique et pédoclimatique a servi de base à  la sélection des vignobles par le personnel de Masi depuis l'achat du vignoble Campolongo di Torbe en 1958, suivi par Mezzanella, Mazzano, Vaio Armaron, la casa dei Ronchi et Fojanhege.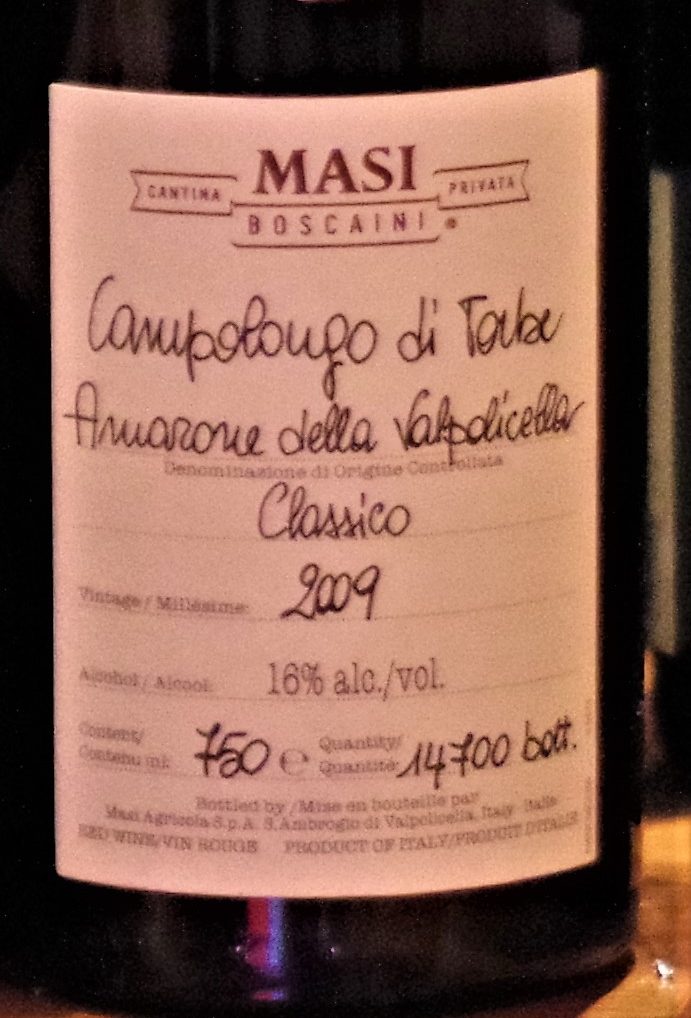 Torbe est un vignoble historique avec une réputation qualitative dès le XIIe siècle, situé dans la banlieue de Valpolicella Torbe. Accompagnant l'élégance et l'équilibre de ce vin, vous pouvez trouver des notes subtiles d'amandes qui sont caractéristiques de ce cru. Mazzano est également un vignoble historique avec une réputation de plusieurs siècles à  produire des vins fins. Situé dans la région de Valpolicella dans la banlieue éponyme du district de Negrar à  une altitude de 350-415 m. Avec une touche classique et des cépages classiques : corvina, molinara, rondinella, il fait des vins solides, mais toujours plein d'élégance.
Connaissez-vous le cépage Oseleta?
Masi utilise les cépages principaux, emblématiques et indigènes pour les différentes zones des régions vénitiennes: Corvina, Rondinella, Molinara et Garganega dans la région de Vérone; Teroldego dans le Trentino; Pinot Grigio, Refosco et Verduzzo au Frioul.
Des projets expérimentaux menés par Masi Technical Group ont également évalué l'utilisation de variétés secondaires telles que Oseleta, Croatina, Negrara, Forsellina et Durella. Oseleta a été choisi dans un vignoble expérimental de 48 variétés ou clones différents qui a été planté par Masi dans les années 1980.
Depuis 1990, Masi a incorporé Oseleta dans différentes parties de son portefolio de Valpolicella, incluant une proportion de 10% dans l'Amarone Costasera Riserva depuis le premier millésime en 2003, ainsi que dans le Brolo di Campofiorin à  partir de 2009 et le très limité vin Osar avec 100 % OSELETA. Ce sont de très petites grappes de très petites baies noires. En bref, il ajoute de la concentration, des arômes de fruits noirs et une structure plus tannique.