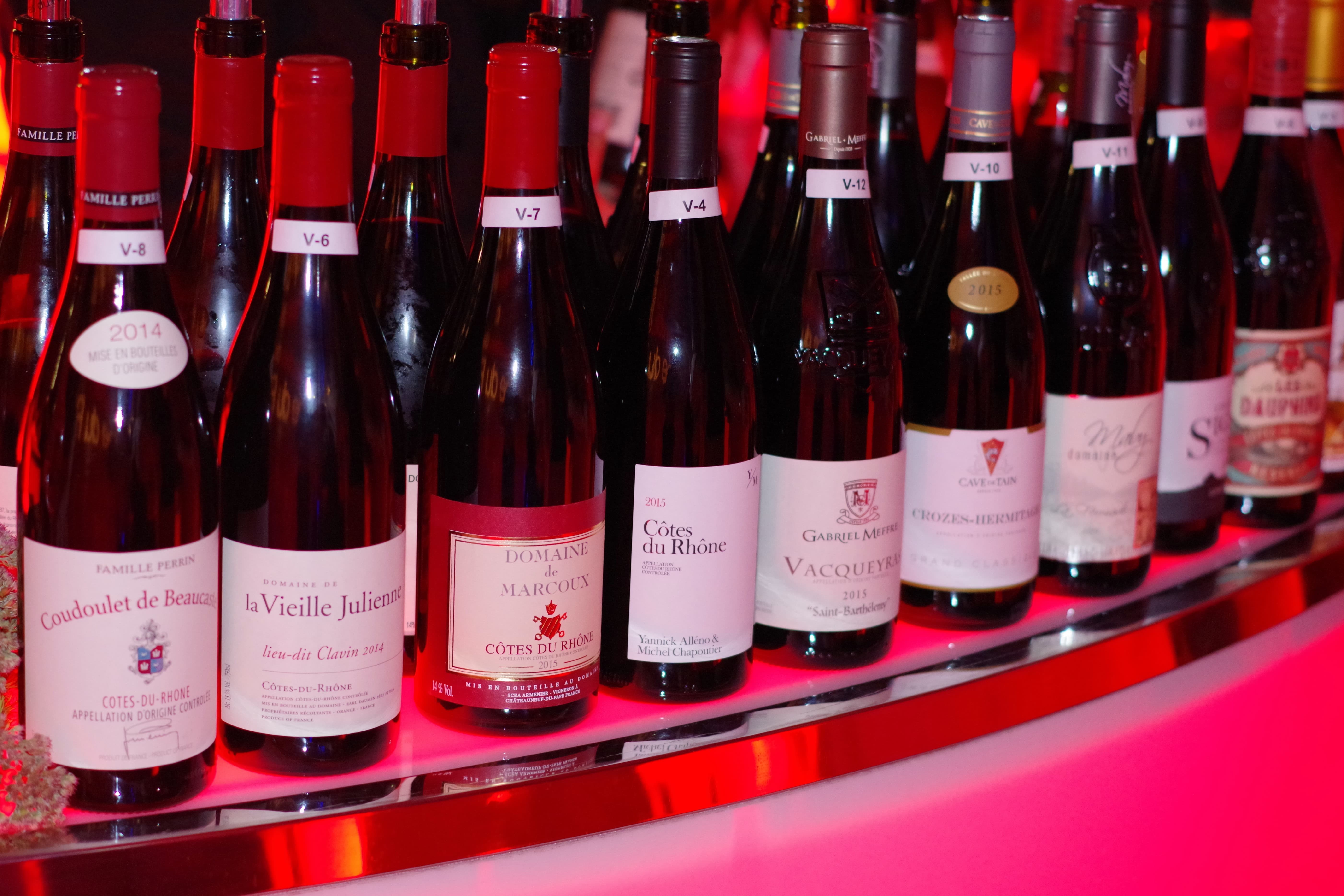 Who's a fan of the Rhône valley?!
There's two kind of wine events: Classic tastings and original ones. Planète Rhône was different in a good way. 360 immersive presentation of the The Rhône valley, North and South, which reminded of some sweet sweet memories of my last trip there, and a great tasting from selected wines by the best of the best wine experts: Élyse Lambert Veronique Rivest and Nadia Fournier.
Between Lyon and Avignon, 17 crus in all, 20 Côtes-du-Rhône villages with geographic designation, 2 vins doux naturels, Rhône has a lot to offer in a very diverse way. I have a thing for the Viognier and Roussanne, Marsanne of the North but a Grenache-based blend can have an amazing velvety, perfumed expression. Did you know there's one bottle of Rhône valley wines sold every 12 seconds?
Qui est un fan de la vallée du Rhône?!
Il y a deux types d'événements: dégustations classiques et originales. Planète Rhône était différent dans le bon sens, avec une présentation 360 degré immersive de la vallée du Rhône, du Nord et du Sud, qui rappelle de doux souvenirs de mon dernier voyage et une dégustation de vins sélectionnés par les meilleurs expertes du vin: Élyse Lambert Véronique Rivest et Nadia Fournier.
Entre Lyon et Avignon, 17 crus au total, 20 Côtes-du-Rhône villages avec désignation géographique, 2 vins doux naturels, le Rhône a beaucoup à  offrir de façon très diversifiée. J'ai un petit quelque chose pour le Viognier et la Roussanne, Marsanne du Nord mais un mélange à  base de Grenache peut avoir une incroyable expression veloutée et parfumée. Saviez-vous qu'il y a une bouteille de vins de la vallée du Rhône vendue toutes les 12 secondes?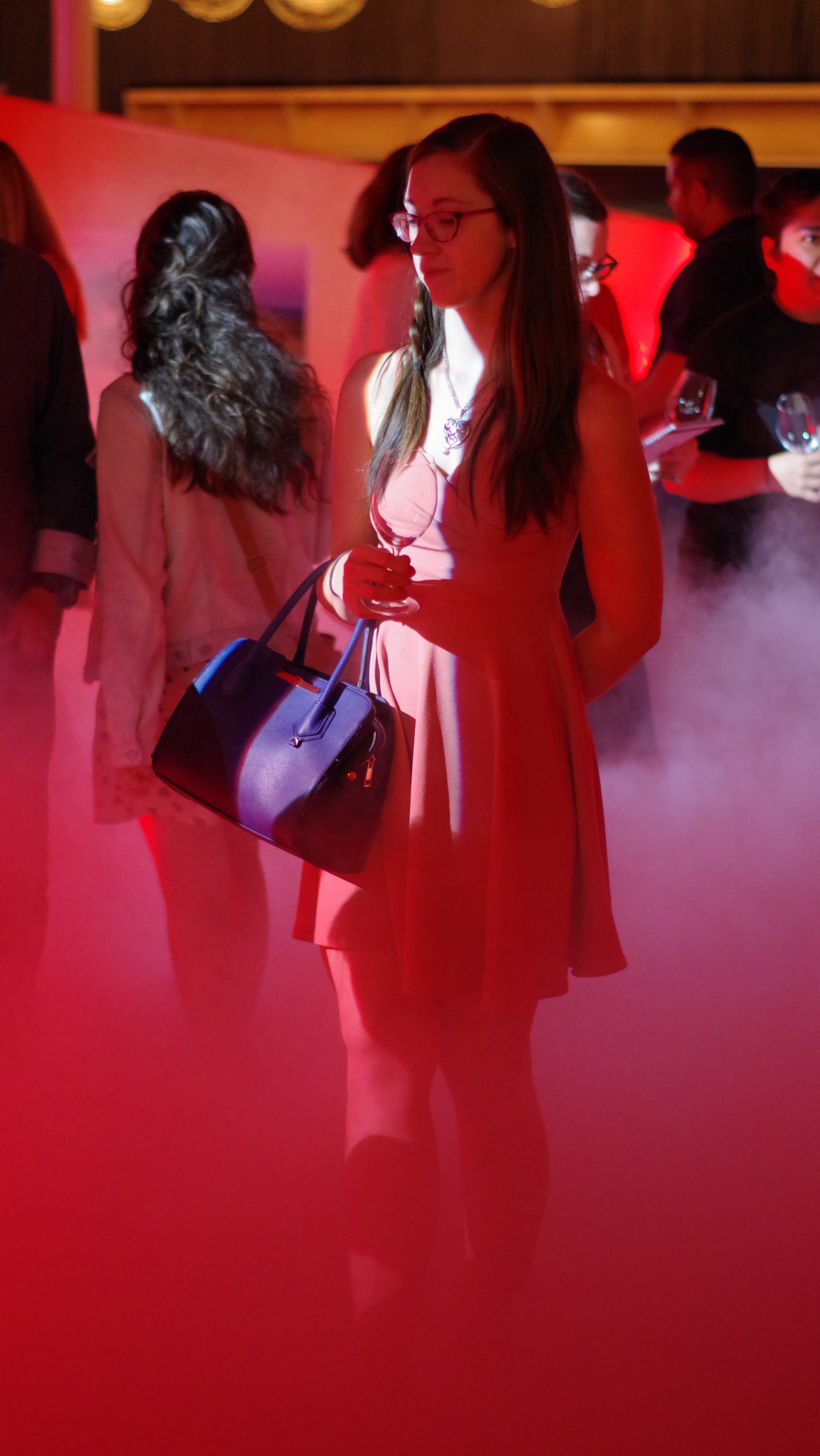 THE TALE OF THE 17 CRUS
Starting with Côte-Rôtie, all the way down to Tavel, the southernmost of all the crus, it's an array of different Rhône styles and expressions. Exploring the Rhône is like an adventure, you start on a very abrupt hill overlooking the Rhône river meandering away. You meet the elegance of Syrah and then the aromatic Viognier. You then encounter the rare but unique creature that is Château Grillet before returning to some simple yet so loveable Syrah. You get pleasantly surprised by the well-known duo Roussane/ Marsanne and almost forget about your red love until you find the best view in the region, on top of the biggest hill where the sun shines the most, the hermitage. Following is then some robust Burnt earth and some kind of lovely outsider, Saint-Péray.
Another story begins with a passionate blend, Vinsobres the first local appellation of Côtes du Rhône in Drôme Provençal followed by the either structured or sweet rasteau. One of them you might not know, the sun-drenched hillsides, the scents of the garrigue, Cairanne produces a rainbow of wines. The opulent Gigondas follows next before reaching the sheltered, balanced neighbour, Vacqueyras. The other sweet tooth is right beside, Beaumes de Venise that seems just out of the Tuscan scenery mingled with olive grove. Then it's a king of diversity and blending that once welcomed a pope, sitting on the roundest of galets. The story ends on lighter notes, with a fresh and delicate Lirac and finally a rosé beauty, Tavel. Here's my geographic tale filled with passion.
LE CONTE DES 17 CRUS
En commençant par Côte-Rôtie, tout en descendant vers Tavel, le plus au sud de tous les crus, c'est un éventail de différents styles et expressions de la Rhône. L'explorer est comme une aventure, on part d'une colline très abrupte dominant la rivière Rhône qui serpente en bas. Vous rencontrez l'élégance de la Syrah puis le Viognier aromatique. Vous rencontrez ensuite la créature rare mais unique qu'est le Château Grillet avant de revenir à  une Syrah simple mais si adorable. Vous êtes agréablement surpris par le duo bien connu Roussane / Marsanne et oubliez presque votre amour rouge jusqu'à  ce que vous trouviez la meilleure vue de la région, au sommet de la plus grande colline où le soleil brille le plus, l'ermitage. Puis, voici une Terre brûlée robuste et une sorte de charmante étrangère, Saint-Péray.
Une autre histoire commence par un assemblage passionné, Vinsobres la première appellation locale des Côtes du Rhône en Drôme Provençale suivie du rasteau structuré ou sucré. L'un d'entre eux que vous ne connaissez peut-être pas, les coteaux ensoleillés, les senteurs de la garrigue, Cairanne produit un arc-en-ciel de vins. L'opulent Gigondas suit ensuite avant d'atteindre le voisin abrité et équilibré, Vacqueyras. L'autre dent sucrée est juste à  côté, Beaumes de Venise qui semble tout droit sorti du paysage Toscan mêlé d'oliviers. Puis c'est le roi de la diversité et de l'assemblage qui a accueilli autrefois un pape, assis sur les galets les plus ronds. L'histoire se termine sur des notes plus légères, avec un Lirac frais et délicat et enfin une beauté rosée, Tavel. Voici mon récit géographique rempli de passion.