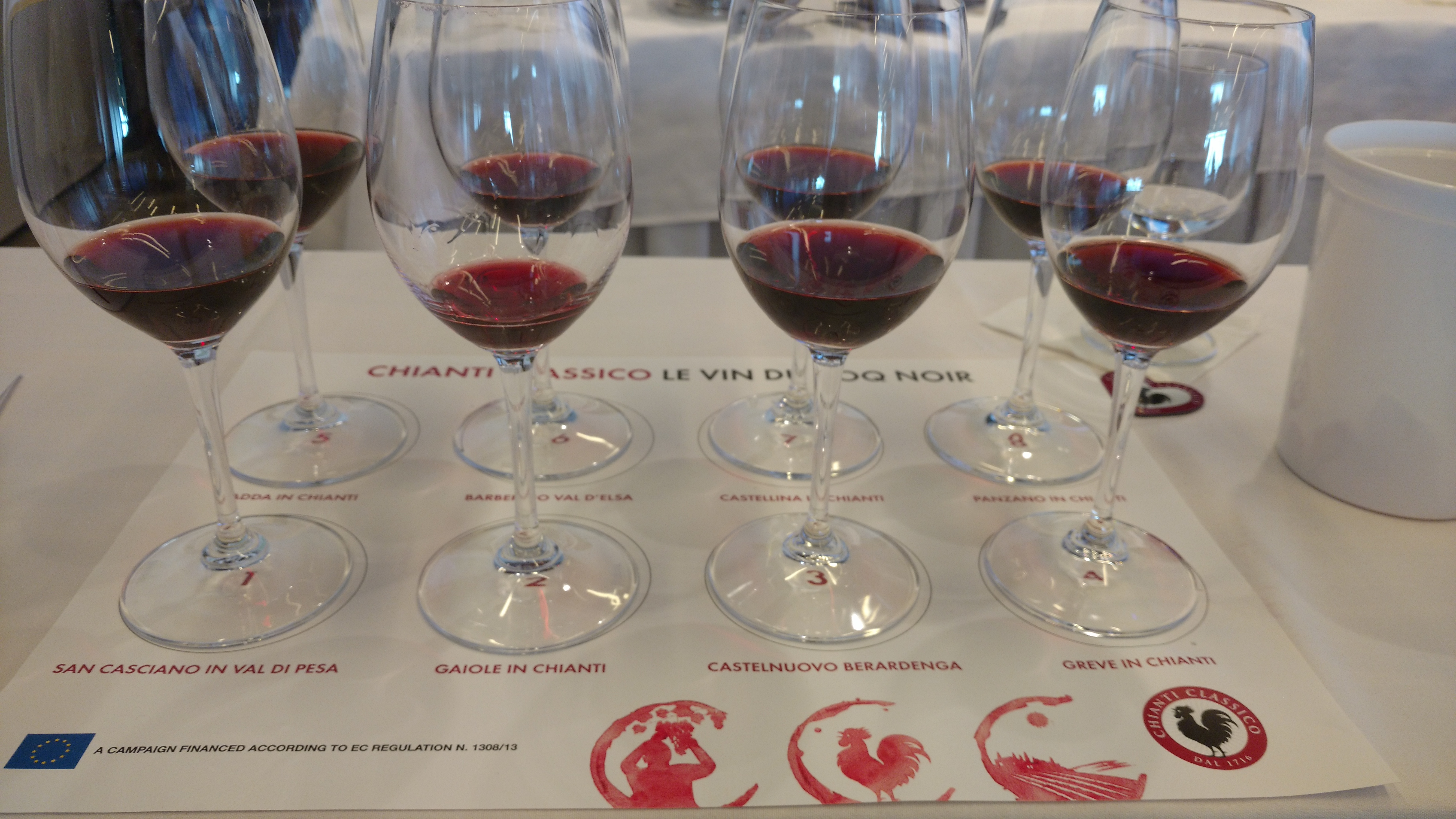 When is the last time you referred to wine as Chianti without even looking if it's a Chianti Classico or not? I know I did it before but it's a mistakeful abbreviation. Claiming that it's just an original location would also be a huge abbreviation of the truth. I've peaked into the long history behind the iconic black rooster symbol thanks to an amazing Masterclass from the Consorzio del Chianti Classico given by two fantastic experts: Véronique Rivest and Michaela Morris, as well as Bill Nesto's resourceful book: A search for Tuscany's noblest wine. Here's what I catch up.
From Florence to Siena, divided in 9 sub regions, chianti classico is the original chianti that was established as soon as 1716 by the grand duke cosimo de Médicis III. It is a land that has been facing conflicts for centuries. Starting with the lengthy fight for territories between the Sieneses and the Florentines; followed by the fights for authority between the proud and powerful castle owners Ricasoli-Firidolfi and the local kings and authorities; finally, the conflict between the Consorzio del Gallo Nero claiming the use of the name Chianti opposed to the Consorzio del Putto claiming Chianti for all. It's like nothing has been simple in Chianti.
Let's come back to the confusion. Chianti, Chianti Classico are two separate DOCG as of 1996. Not one within the other, separate with different regulations, soils, elevation, varieties allowed, consortiums, etc. For example, Chianti still allows white grapes to be added in the blends. It is not allowed in Classico as of 2006. Huge difference, right? Even within the Classico zone, it is hard to find very specific characteristics. The whole territory is covered by hills, and by hills I mean actual mounts, creating very specific microclimates throughout the whole zone. For a wine that is always minimum 80% Sangiovese, it can show impressive diversity. Just grab a few bottles and test it out!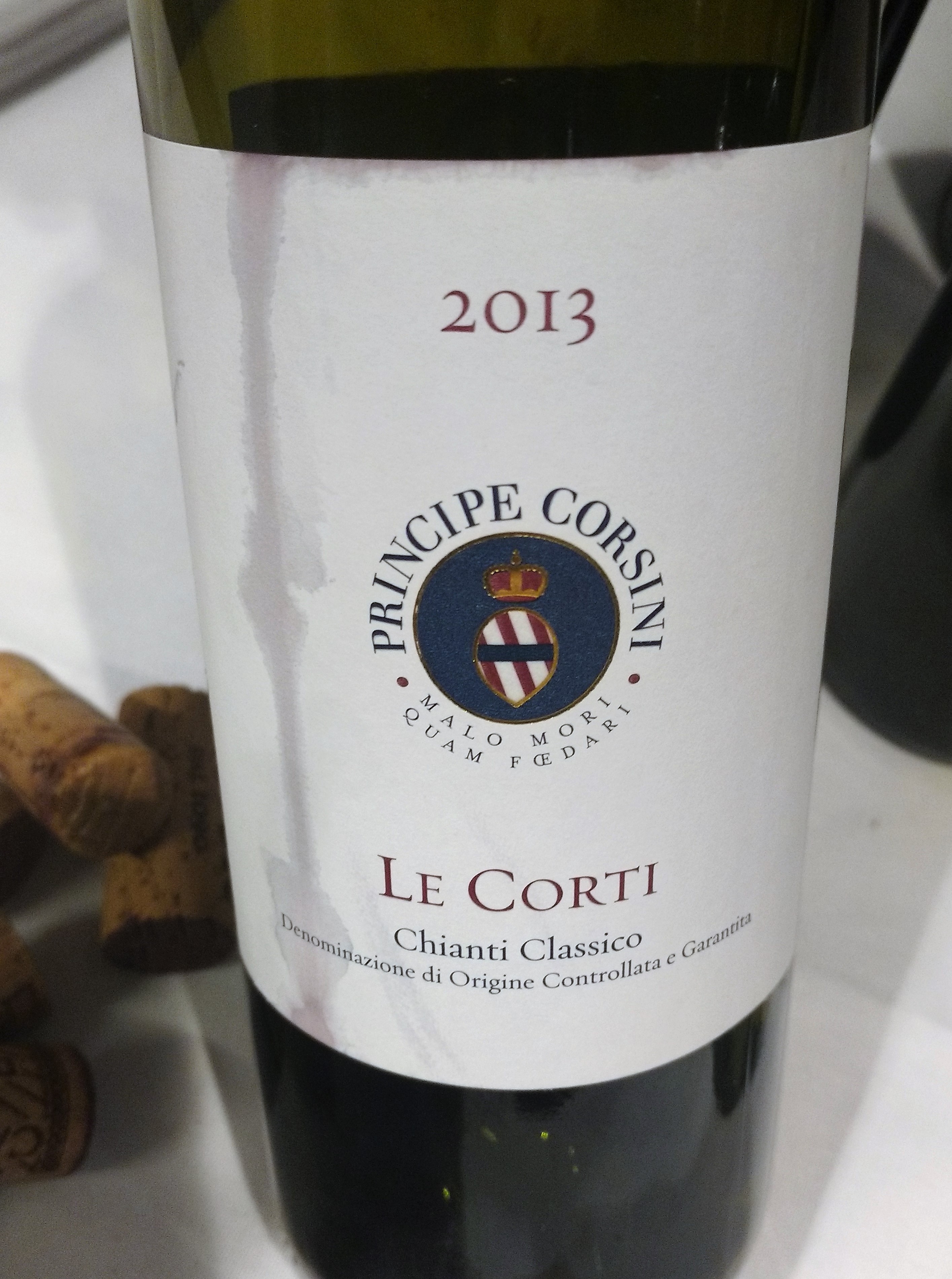 Avez-vous déjà  mentionné un vin en tant que Chianti sans même regarder si c'est un Chianti Classico ou pas? Je sais que je l'ai déjà  fait, mais c'est une abréviation inexacte. Présumer que c'est juste l'emplacement original serait également une énorme abréviation de la vérité. J'ai eu un aperçu de la longue histoire derrière le symbole emblématique du coq noir grâce à  un super Masterclass du Consorzio del Chianti Classico donnée par deux expertes fantastiques: Véronique Rivest et Michaela Morris, et aussi grâce au livre de Bill Nesto : A search for Tuscany's noblest wine. Voici ce que j'ai retenu.
De Florence à  Sienne, divisée en 9 sous-régions, le chianti classico est le chianti original qui a été créé dès 1716 par le Grand Duc Cosimo de Médicis III. C'est une région qui a été confronté à  divers conflits depuis des siècles. En commençant par la longue lutte pour les territoires entre les Siennois et les Florentins; Suivis par les combats pour l'autorité entre les propriétaires de chateaux fiers et puissants Ricasoli-Firidolfi et les rois et autorités locales; Enfin, le conflit entre le Consorzio del Gallo Nero revendiquant l'utilisation du nom Chianti opposé au Consorzio del Putto prétendant un Chianti pour tous. C'est comme si rien n'était simple à  Chianti.
Revenons à  la confusion. Chianti, Chianti Classico sont deux DOCG séparés en 1996. Pas l'un dans l'autre, séparés avec différentes réglementations, sols, élévations, variétés autorisées, consortiums, etc. Par exemple, Chianti permet encore d'ajouter des raisins blancs dans les assemblages. Ce n'est pas autorisé dans le Classico depuis 2006. Une énorme différence, n'est-ce pas? Même dans la zone Classico, il est difficile de trouver des caractéristiques très spécifiques. Tout le territoire est couvert de collines, et par collines, je veux dire de véritables monts, créant des microclimats très spécifiques dans toute la zone. Pour un vin toujours composé au minimum 80% Sangiovese, il peut montrer une diversité impressionnante. Prenez juste quelques bouteilles et testez-le!
GALLO NERO LEGEND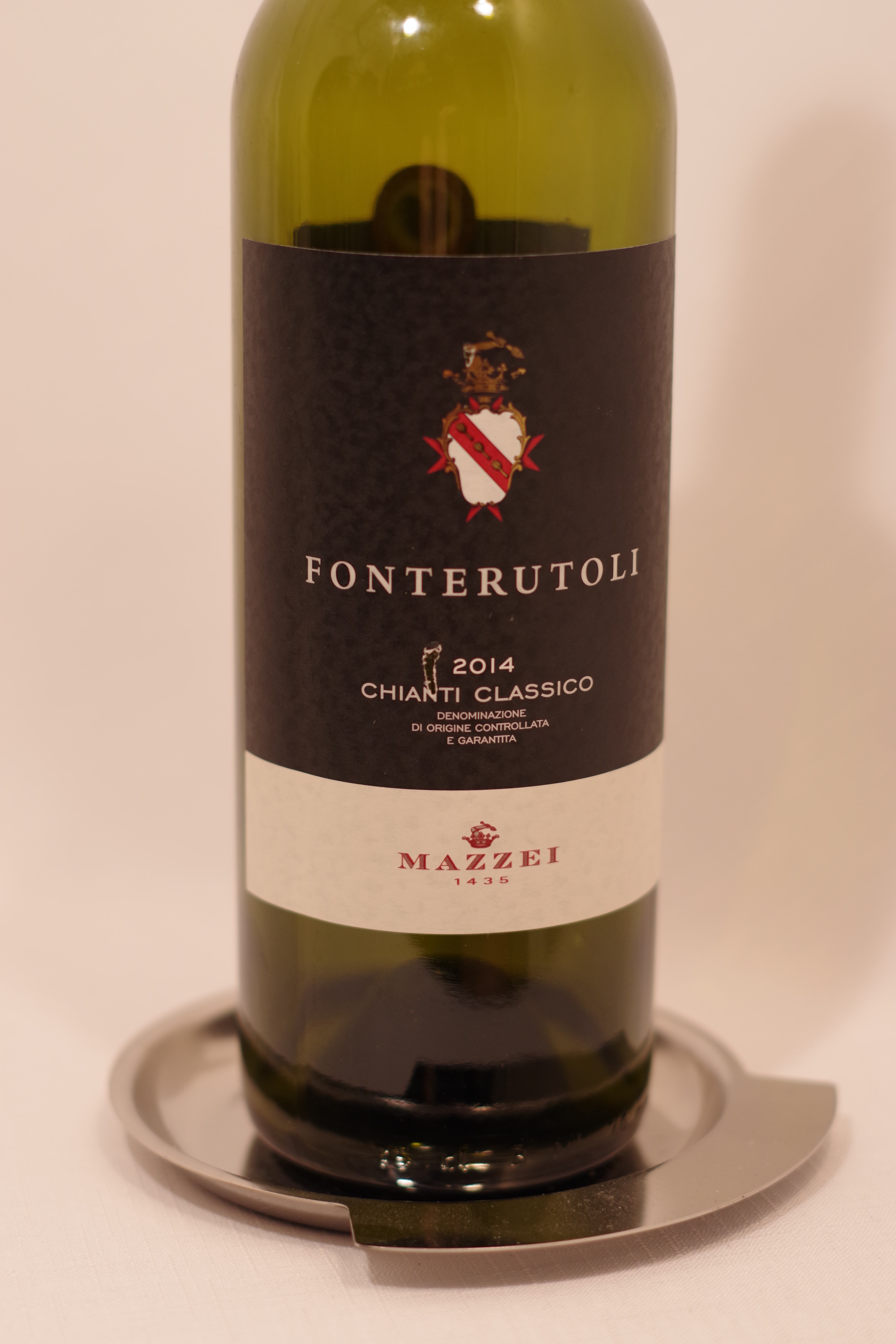 As the legend has it, in medieval times when Florence and Siena were fighting for the Chianti territory, it was agreed that two knights would depart from their respective cities and fix the boundary point at where they met. Departure was to be at dawn and the signal to ride given by rooster crow. The Sieneses chose a white rooster, and the Florentines a black one, which they kept in a small, dark chicken coop and practically starved for so many days that it was desperate. On the fatal day, as soon as it was freed from the coop the black rooster began to crow, although dawn was still far away. Since the Florentine horseman had such a head start he met up with the Sienese knight at Fonterutoli, a mere 12 kilometers from the latter's departure point.
Comme la légende l'explique, à  l'époque médiévale où Florence et Sienne se battaient pour le territoire du Chianti, il était convenu que deux chevaliers partiraient de leurs villes respectives et fixeraient la frontière où ils se rencontrent. Le départ devait être à  l'aube et le signal donné par le chant du coq. Les Siennois ont choisi un coq blanc et les Florentins un coq noir, qu'ils ont gardé dans un petit poulailler sombre et pratiquement affamés pendant tant de jours qu'il était désespéré. Le jour fatal, dès qu'il a été libéré, le coq noir a commencé à  chanter, bien que l'aube soit encore loin. Comme le cavalier florentin a eu une grande avance, il a rencontré le chevalier siennois à  Fonterutoli, à  seulement 12 kilomètres du point de départ de ce dernier.