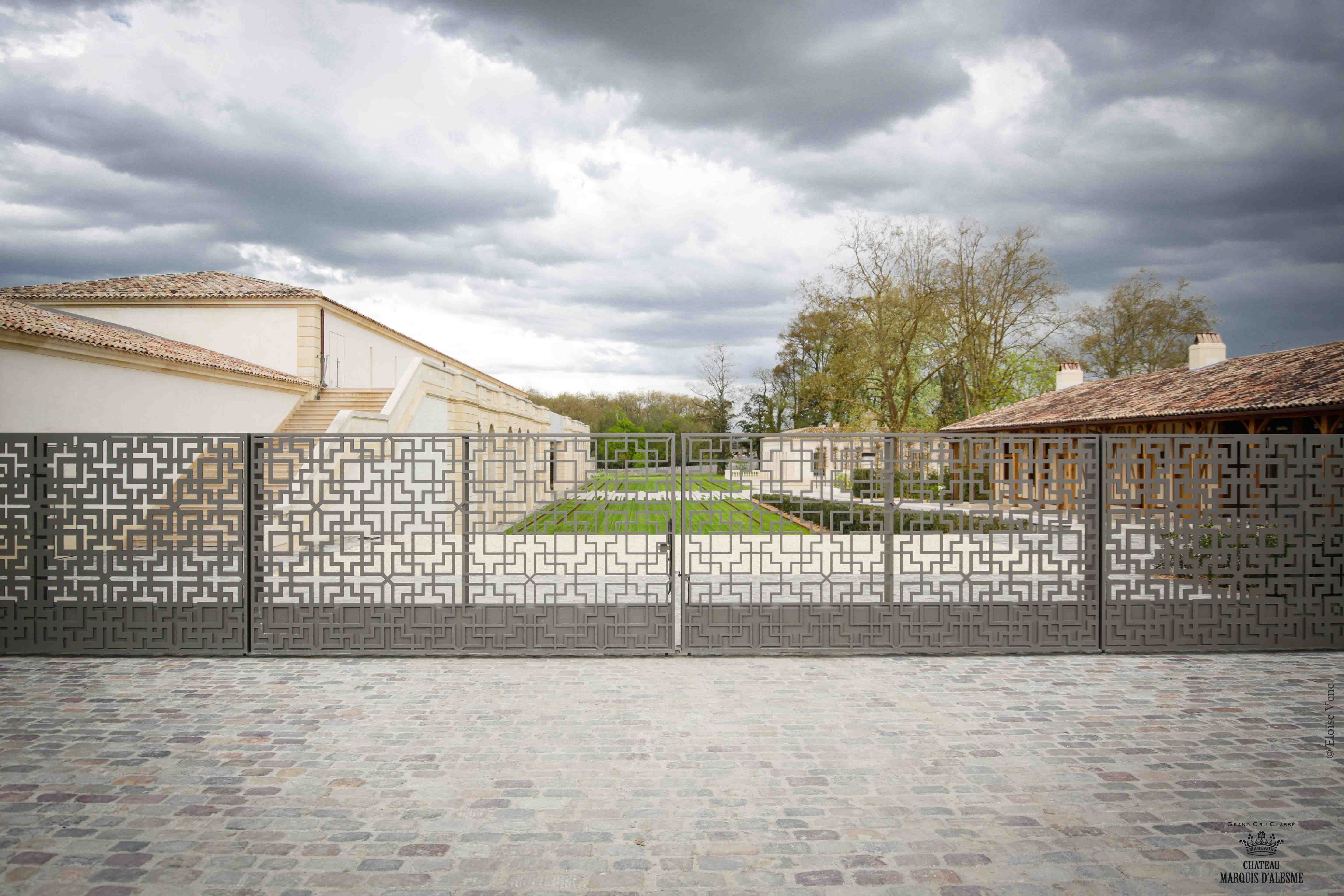 One of the beauty of travel is that you never know where you'll end up or what you'll discover. Château Alesme-Becker was for me a very pleasant and unexpected discovery. Looking for a bite between a visit at Château Palmer and a visit at Château margaux, I was recommended this new place that just opened and was supposedly gorgeous. What we found is more that. The Hameau is a very relaxing terrace with great local product to taste with the estate wines. The whole estate screams "brand new" from the entrance gate to the bathroom and the creative décor makes it truly a unique, gigantic place with its garden, parc, vineyards, different villas and even a maze!
The name of the property, Marquis d'Alesme, comes from one of the early aristocratic families that at one time, owned the estate. In 1809. the Medoc chateau was sold to a Dutch wine merchant, Jean Bekker Terrlink, who changed the name of the property to include his middle name, and Chateau Marquis d'Alesme Becker was born.
In 2006, the new owner Hubert Perrodo and his daughter Nathalie Perrodo, also owner of Château Labergoce in margaux has worked miracles on the estate with massive renovations and design, created by the architect Fabien Pedelaborde with Asian influences mixed with classic French décor.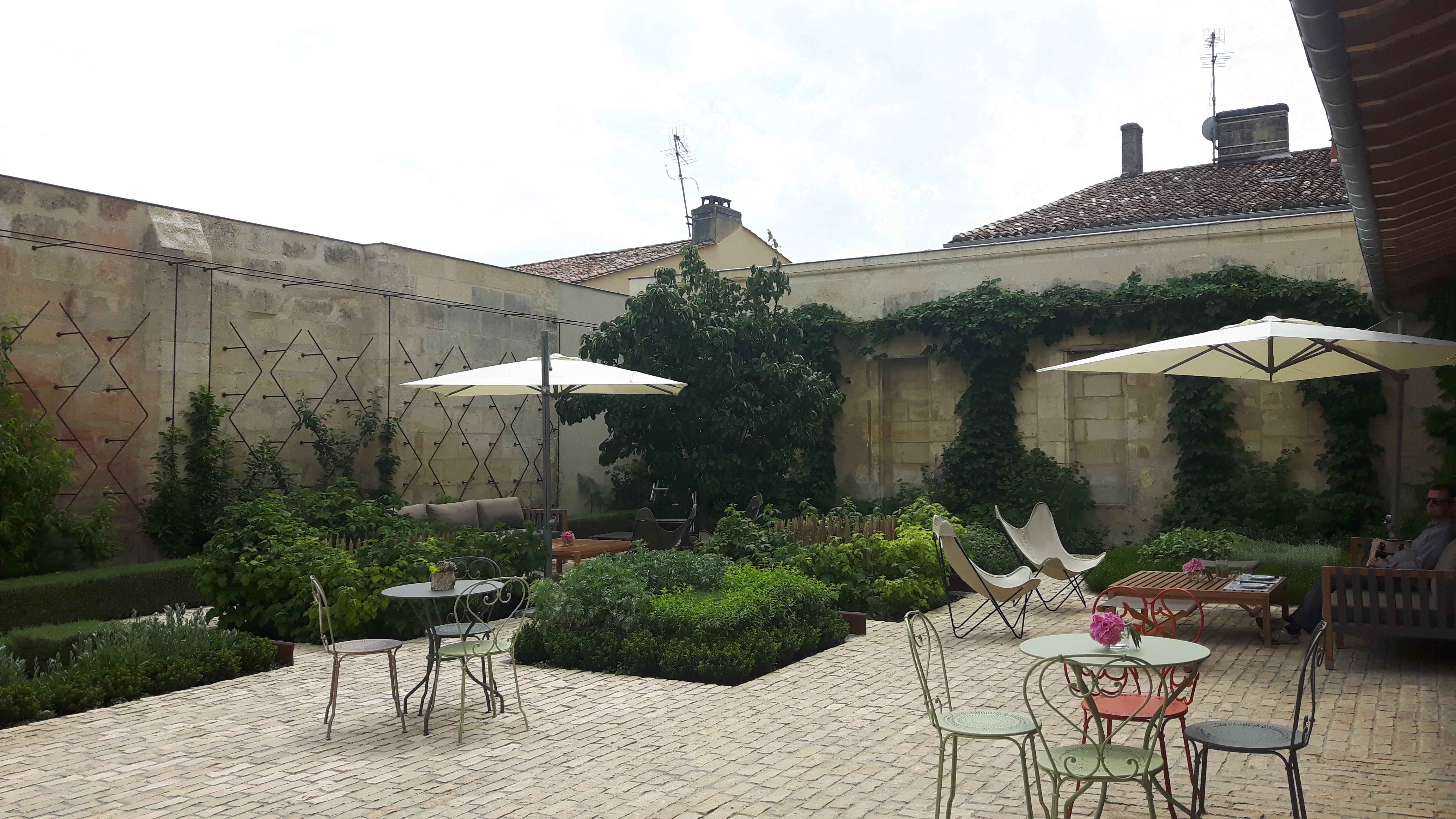 I would definitely make it a must-see during any trip to Margaux. Even if the estate reputation has not always been so good, it certainly deserves some attention and love today.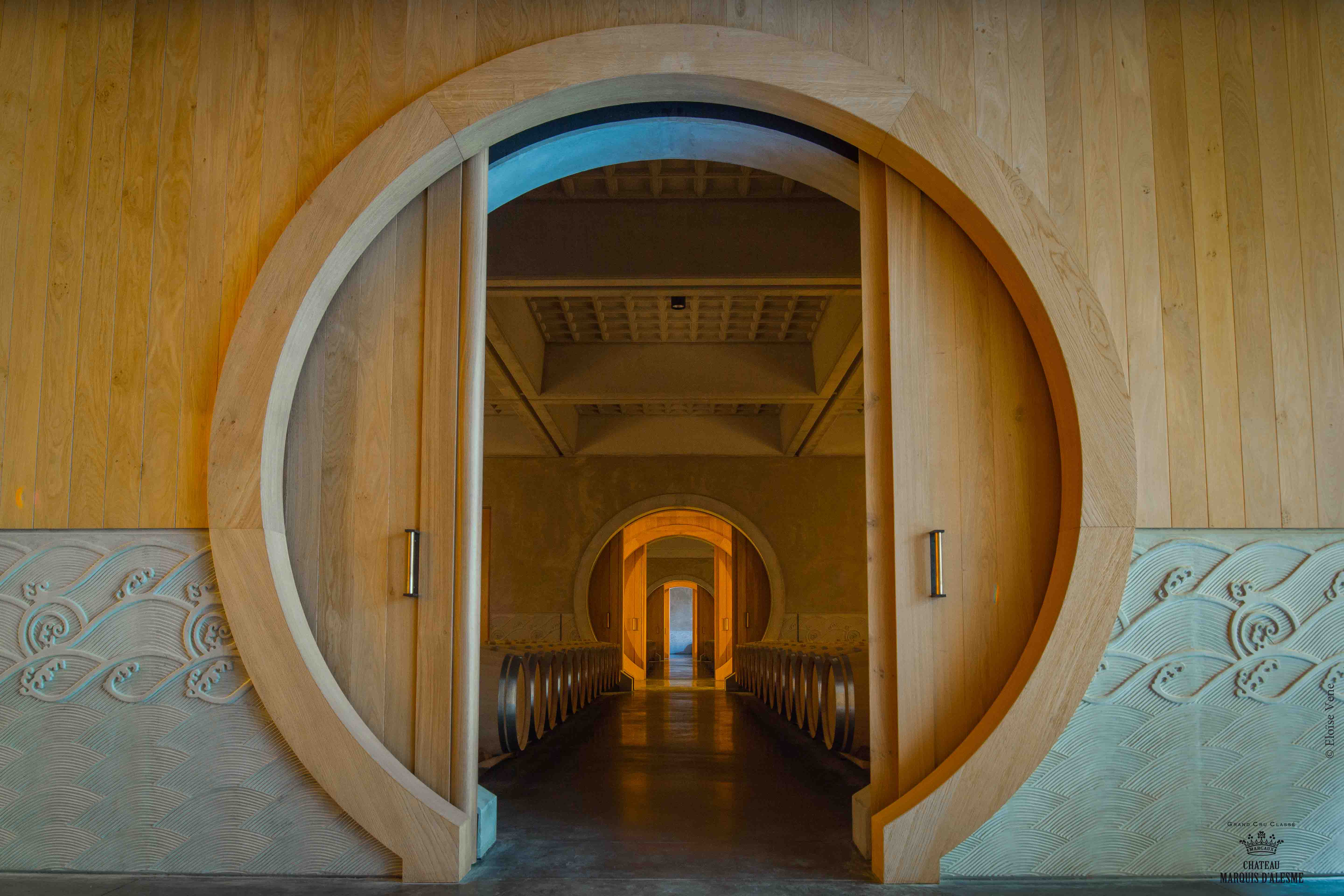 L'un des plus beaux aspects de tout voyage est que vous n'êtes jamais sûr de où vous finirez ou de ce que vous découvrirez. Château Alesme-Becker était pour moi une découverte très agréable et inattendue. À la recherche d'une bouchée entre une visite à  Château Palmer et une visite à  Château Margaux, on m'a recommandé ce nouvel endroit qui vient d'ouvrir et était censé être magnifique. Ce que nous avons trouvé, c'est plus que cela. Le Hameau est une terrasse très relaxante avec d'excellents produits locaux et les vins du domaine. Tout le domaine crie "tout neuf" de la porte d'entrée à  la salle de bain et le décor créatif en fait un énorme lieu unique avec son jardin, son parc, son vignoble, ses différentes villas et même un labyrinthe!
Le nom du domaine, Marquis d'Alesme, vient d'une des premières familles aristocratiques qui le possédait. En 1809. Le château fut vendu à  un marchand de vin néerlandais, Jean Bekker Terrlink, qui a changé le nom de la propriété pour inclure son deuxième prénom, et le Château Marquis d'Alesme Becker est né.
En 2006, le nouveau propriétaire Hubert Perrodo et sa fille Nathalie Perrodo, également propriétaire de Château Labergoce à  margaux, ont fait des miracles sur le domaine avec des rénovations massives et un design, créés par l'architecte Fabien Pedelaborde auxs influences asiatiques mélangées à  un décor classique français.
Cet endroit est certainement à  voir lors de tout voyage à  Margaux. Même si la réputation de ce troisième cru classé n'a pas toujours été aussi bonne, il mérite certainement une attention et de l'amour aujourd'hui.